Digital Communication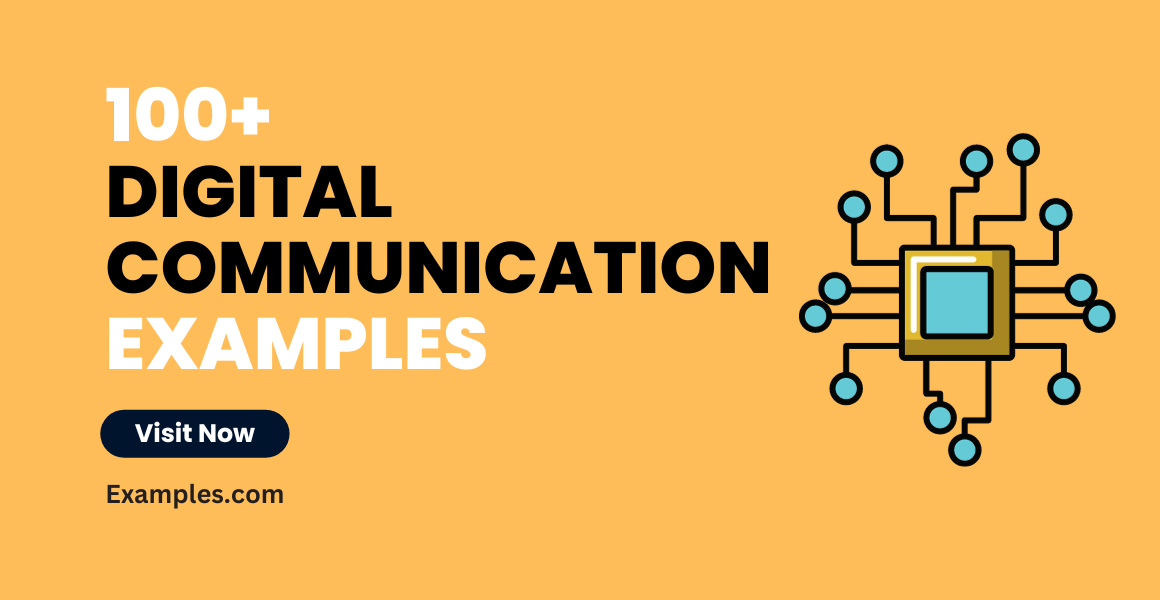 Embark on the journey of understanding Digital Communication, a pivotal element in today's interconnected world. This concept encapsulates the use of digital platforms and technologies to share information, ideas, and messages. Ideal for professionals, students, and digital enthusiasts, this guide illuminates how digital communication transcends traditional boundaries, offering innovative ways to connect, collaborate, and engage. From email to social media, instant messaging, and beyond, explore how digital communication shapes our interactions in the workplace, education, and daily life.
What is Digital Communication? – Definition
Digital Communication refers to the transmission of information using digital technologies and platforms. It encompasses a wide range of methods, including emails, social media, websites, and instant messaging, where information is encoded digitally and transmitted electronically. This form of communication has revolutionized how individuals and organizations interact, breaking down geographical barriers and enabling real-time, efficient exchanges of information. It plays a crucial role in today's world, impacting everything from personal connections to global business operations.
What is the Best Example of Digital Communication?
A prime example of Digital Communication is the use of social media platforms like Facebook, Twitter, or LinkedIn. These platforms allow users to share information, ideas, and updates in various formats such as text, images, and videos. For instance, a company may use Facebook to launch a marketing campaign, reaching a global audience instantly with engaging content. This digital communication method enables real-time interaction, feedback, and widespread dissemination of information, demonstrating the power and reach of digital channels in connecting people and businesses worldwide.
100 Digital Communication Examples
Delve into the diverse and dynamic realm of Digital Communication with our extensive guide featuring 100 unique examples. These scenarios highlight the application and effectiveness of digital communication across various sectors including education, business, healthcare, and more. From emails to social media posts, instant messaging, and digital advertising, each example illustrates the power of digital platforms in conveying information, facilitating interaction, and enhancing engagement in a rapidly evolving digital world.
Email Newsletter to Customers: "Stay updated with our latest products and offers! Subscribe to our email newsletter for exclusive deals." – Shows how businesses use email newsletters for marketing and customer engagement.
Social Media Campaign for Product Launch: "Excited about our new product launch? Follow us on Instagram for sneak peeks and launch updates! #NewProductComingSoon" – Demonstrates the use of social media for product promotions and announcements.
Instant Messaging for Team Collaboration: "Team, let's discuss our project updates on our group chat. Please share your progress by EOD." – Highlights the use of instant messaging apps for quick team communications.
Corporate Webinar Announcement: "Join our free webinar on digital marketing strategies. Register on our website to secure your spot!" – An example of using digital platforms for educational and promotional events.
Digital Billboards for Advertising: "Have you seen our latest ad on the digital billboards downtown? Catch our exciting new campaign in the city center!" – Shows the use of digital billboards for dynamic advertising.
Educational Podcast Series: "Tune into our educational podcast series to learn about environmental conservation. Available on all major streaming platforms." – Illustrates the use of podcasts for educational content distribution.
Video Conferencing for Remote Meetings: "Reminder: Our monthly team meeting will be held via video conference tomorrow at 10 AM. Looking forward to seeing everyone online!" – Demonstrates the use of video conferencing for remote team meetings.
Online Customer Support Chatbots: "Hi, I'm your virtual assistant! How can I help you with your queries today?" – Represents the use of chatbots for efficient online customer service.
Interactive E-Learning Modules: "Explore our interactive e-learning modules for an engaging learning experience. Log in to our learning platform to start your course!" – Shows the use of digital technology in creating interactive educational content.
Mobile App Notifications for Updates: "Don't miss out! Our app's latest update includes exciting new features. Update now for a better experience." – An example of using app notifications to inform users about updates.
Online Surveys for Customer Feedback: "Your opinion matters! Take our quick online survey to help us improve our services." – Utilizes online surveys to gather valuable customer feedback efficiently.
Digital Signage for Information Dissemination: "Check out our new digital signs in-store for the latest offers and product information." – Demonstrates the use of digital signage to convey real-time information to customers.
Professional Networking on LinkedIn: "Connect with industry leaders and expand your professional network. Join me on LinkedIn!" – Highlights the use of LinkedIn for professional networking and career development.
Virtual Reality (VR) for Product Demos: "Experience our products like never before with our VR demos. Visit our website to try it out!" – Shows how VR technology is used for immersive product demonstrations.
E-books for Educational Content: "Dive into our extensive collection of e-books on digital marketing. Available for download on our website." – Illustrates the distribution of educational material through e-books.
Online Fundraising Campaigns: "Support our cause by contributing to our online fundraising campaign. Every donation makes a difference!" – Uses digital platforms for fundraising and charity campaigns.
Augmented Reality (AR) in Retail: "See how our furniture looks in your space with our AR app. Download now and start designing!" – Demonstrates the use of AR for enhancing the retail shopping experience.
Healthcare Mobile Apps for Patient Monitoring: "Keep track of your health with our patient monitoring app. Download now for daily health insights." – Represents the use of mobile apps in healthcare for patient monitoring.
Automated Email Responses for Customer Queries: "Thanks for reaching out! We have received your query and will respond within 24 hours." – Shows the use of automated email responses for efficient customer communication.
Digital Coupons and QR Codes for Discounts: "Scan this QR code for exclusive discounts on your next purchase!" – Utilizes QR codes and digital coupons for promotional offers.
Animated Explainer Videos for Product Features: "Watch our animated explainer video to learn about our product's unique features." – Uses animated videos to explain and highlight product features engagingly.
Text Message Reminders for Appointments: "Reminder: You have an appointment with us tomorrow at 3 PM. Reply YES to confirm." – Sends text message reminders to ensure appointment attendance.
Live Streaming of Events on Social Media: "Join us live on Facebook for our product launch event. Don't miss the exciting announcements!" – Engages a wider audience through live streaming of events.
Interactive Websites for User Engagement: "Explore our interactive website to learn more about our services and special offers." – Enhances user experience with interactive website features.
Virtual Tours for Real Estate Listings: "Take a virtual tour of our latest property listings from the comfort of your home. Visit our website to start your tour!" – Offers virtual tours for convenient real estate viewing.
Email Marketing Campaigns for Brand Awareness: "Be the first to know about our latest products. Sign up for our email newsletter today!" – Utilizes email marketing for brand promotion and awareness.
Digital Whiteboards for Online Collaboration: "Let's brainstorm ideas on our digital whiteboard during our next virtual meeting." – Facilitates collaborative work in virtual meetings with digital whiteboards.
Mobile Banking Notifications: "Stay updated with your account activity with real-time banking notifications on your phone." – Provides convenience and security through mobile banking notifications.
Webinars for Professional Development: "Enhance your skills with our free webinars on digital marketing. Register now to secure your spot." – Offers educational and professional development opportunities through webinars.
Digital Loyalty Programs for Customer Retention: "Join our digital loyalty program and earn points with every purchase. Redeem points for exciting rewards." – Uses digital platforms to manage loyalty programs and encourage repeat business.
Podcasts for Thought Leadership: "Tune into our weekly podcast where industry experts share insights on market trends." – Establishes thought leadership and provides value through informative podcasts.
Infographics for Data Visualization: "Check out our latest infographic for a quick overview of industry statistics." – Uses infographics to present complex data in an easily digestible format.
Online Training Platforms for Employee Development: "Access our online training platform for courses on professional growth and skill development." – Enhances employee skills and knowledge through online training platforms.
Social Media Polls for Audience Engagement: "What features do you want to see in our next product? Vote in our Twitter poll!" – Engages the audience and gathers feedback through social media polls.
Digital Newsletters for Community Updates: "Subscribe to our community newsletter for the latest news and events happening in our neighborhood." – Keeps the community informed and connected through digital newsletters.
Online Customer Portals for Service Management: "Manage your account and access our services through our online customer portal." – Offers convenience to customers through user-friendly online service portals.
E-commerce Platforms for Online Shopping: "Shop our full range of products online. Visit our e-commerce store for a seamless shopping experience." – Expands business reach and provides convenience through online shopping platforms.
Digital Invitations for Events: "You're invited to our exclusive online event. RSVP through the digital invitation link." – Sends event invitations efficiently and eco-friendly through digital means.
Interactive Kiosks for Customer Assistance: "Use our in-store interactive kiosks for quick product information and assistance." – Enhances the customer experience in physical locations with digital assistance.
Video Tutorials for Product Usage: "Learn how to use our products effectively with our step-by-step video tutorials." – Provides helpful guidance and support through instructional video content.
Online Feedback Forms for Service Improvement: "Help us serve you better! Fill out our online feedback form and let us know your thoughts." – Encourages customer feedback for service improvement through digital means.
Digital Onboarding Processes for New Hires: "Welcome to our team! Complete your onboarding process smoothly through our digital portal." – Streamlines the onboarding experience for new employees using digital tools.
Remote Work Management Tools: "Stay connected and productive with our remote work management tools. Access your tasks and collaborate online anytime." – Enhances the efficiency of remote working with digital collaboration tools.
Social Media Customer Service Interactions: "Got a question? Reach out to us on our social media channels for quick assistance." – Uses social media platforms for fast and efficient customer service.
SEO Optimization for Digital Content: "Check out our blog for SEO-optimized content that ranks high and reaches a wider audience." – Showcases the use of SEO strategies in digital communication for enhanced visibility.
Online Booking Systems for Appointments: "Book your next appointment with us easily through our online booking system." – Offers convenience and efficiency with digital appointment scheduling.
Digital News Releases for Media Outreach: "Read our latest digital news release to stay updated on our company announcements and initiatives." – Uses digital platforms for disseminating news and updates to the media.
E-newsletters for Alumni Engagement: "Alumni, stay connected with us! Subscribe to our e-newsletter for the latest updates and events." – Engages alumni through digital newsletters, keeping them connected and informed.
Virtual Reality Training Modules: "Experience immersive learning with our Virtual Reality training modules. Step into a new world of education." – Utilizes VR technology for engaging and innovative training experiences.
Online Discussion Forums for Community Engagement: "Join our online forum to discuss, share, and connect with our community members." – Facilitates community engagement and discussions through digital forums.
Mobile Apps for Fitness Tracking: "Stay on top of your fitness goals with our mobile tracking app. Monitor your progress and stay motivated." – Encourages health and fitness management through digital tracking apps.
Automated Email Marketing Campaigns: "Receive personalized offers and news with our automated email marketing campaigns." – Enhances marketing efforts with targeted and automated email communication.
Digital Portfolios for Professionals: "Showcase your work and skills with our digital portfolio platform. Create your profile today!" – Provides a platform for professionals to display their work digitally.
Online Calendars for Event Planning: "Keep track of all your events and appointments with our online calendar. Sync and manage your schedule effortlessly." – Offers digital solutions for efficient scheduling and event management.
Digital Brochures for Product Information: "Learn more about our products with our interactive digital brochures. Download them from our website." – Uses digital brochures to provide detailed product information in an engaging format.
Virtual Conferences for Global Participation: "Join industry leaders and experts at our virtual conference. Register online for global networking opportunities." – Enables wide participation and networking through online conferences.
Content Management Systems for Website Updates: "Easily update and manage your website content with our user-friendly Content Management System." – Facilitates efficient website management and updates through digital tools.
Online Payment Systems for E-commerce: "Enjoy a seamless shopping experience with our secure online payment system." – Provides a convenient and secure digital solution for e-commerce transactions.
Digital Analytics for Performance Tracking: "Track the performance of your digital campaigns with our advanced analytics tools." – Uses digital analytics to monitor and optimize the performance of digital campaigns.
Interactive Digital Advertisements: "Engage with our interactive digital ads for a unique and informative brand experience." – Combines interactivity with digital advertising to enhance user engagement.
Cloud Storage for Data Accessibility: "Access your files anytime, anywhere with our secure cloud storage solutions." – Offers digital solutions for convenient and secure data storage and accessibility.
Online Language Translation Tools: "Break language barriers! Use our online translation tools for easy and quick translations." – Provides digital solutions for overcoming language barriers in communication.
Digital Storytelling for Brand Narratives: "Discover our brand's story through engaging digital storytelling on our website." – Uses digital storytelling techniques to create compelling brand narratives.
Automated Reporting Tools for Businesses: "Generate detailed reports effortlessly with our automated reporting tools. Analyze your business data efficiently." – Streamlines business reporting and data analysis with digital tools.
Mobile Marketing Campaigns for Reach and Engagement: "Catch our latest mobile marketing campaign for exclusive offers right on your phone!" – Utilizes mobile platforms for wide-reaching and engaging marketing campaigns.
Digital Accessibility Features for Inclusivity: "Our digital platforms are equipped with accessibility features, ensuring inclusivity for all users." – Highlights the incorporation of accessibility features in digital communication for inclusivity.
Online Collaborative Whiteboards for Brainstorming: "Brainstorm ideas with your team on our collaborative online whiteboard, no matter where you are." – Facilitates remote teamwork and idea sharing through digital whiteboards.
Digital Signatures for Document Verification: "Sign and verify documents quickly and securely with our digital signature solutions." – Offers a secure and efficient digital method for signing and verifying documents.
Telehealth Services for Patient Consultations: "Consult with healthcare professionals from the comfort of your home with our telehealth services." – Provides digital platforms for remote healthcare consultations and services.
Data Visualization Tools for Presentations: "Make your presentations more impactful with our data visualization tools. Turn complex data into engaging visuals." – Enhances presentation quality and comprehension with digital data visualization.
Customer Relationship Management (CRM) Systems: "Manage customer interactions effectively with our CRM system, tailored to keep track of all client communications." – Showcases the use of digital tools for maintaining and analyzing customer relationships.
Social Media Analytics for Brand Insights: "Gain valuable insights into your brand's social media performance with our comprehensive analytics tools." – Uses digital analytics to understand social media engagement and audience behavior.
Digital Employee Feedback Platforms: "Share your feedback and suggestions through our digital employee platform to help us improve our workplace." – Encourages employee engagement and feedback in a structured digital format.
Online Course Platforms for Distance Learning: "Expand your knowledge from anywhere with our range of online courses, accessible on multiple devices." – Promotes distance learning and education through digital course platforms.
Digital Invoicing and Billing Systems: "Experience hassle-free invoicing and billing with our digital system, designed to simplify financial transactions." – Streamlines billing and invoicing processes through digital solutions.
Mobile Health Tracking Apps: "Monitor your health and wellness journey with our mobile app, featuring personalized health tracking and advice." – Empowers individuals to manage their health through digital tracking apps.
Virtual Team Building Activities: "Join our virtual team-building activities designed to strengthen team bonds and collaboration, no matter where you are." – Facilitates team cohesion and engagement in remote work environments.
Automated Social Media Posting Tools: "Schedule and manage your social media posts effortlessly with our automated posting tools." – Enhances social media management efficiency through digital automation tools.
Online Project Management Software: "Keep your projects on track with our online project management software, featuring real-time collaboration and updates." – Provides a digital solution for managing and collaborating on projects.
Digital Document Management Systems: "Organize and access your documents securely with our digital document management system." – Offers efficient and secure document storage and retrieval through digital means.
Video Marketing Campaigns: "Engage your audience with our captivating video marketing campaigns, designed for maximum impact across digital platforms." – Utilizes the power of video in digital marketing strategies.
Online Reputation Management Tools: "Protect and manage your online reputation with our digital tools, designed to monitor and respond to online feedback." – Helps businesses monitor and manage their online presence.
Digital Accessibility Audits for Websites: "Ensure your website is accessible to all users with our digital accessibility audit services." – Highlights the importance of digital inclusivity in web design.
E-commerce Customer Reviews and Ratings: "Read customer reviews and ratings on our e-commerce platform to make informed purchase decisions." – Uses digital feedback mechanisms to build trust and inform buyers.
Chatbots for Real-Time Customer Interaction: "Get instant answers to your queries with our intelligent chatbot, available 24/7 on our website." – Enhances customer service efficiency with automated digital chatbots.
Digital Loyalty Cards for Retail Customers: "Join our digital loyalty program and start earning rewards with every purchase you make in our store." – Promotes customer retention through digital loyalty schemes.
Electronic Press Kits (EPKs) for Artists and Musicians: "Discover our artists' stories, music, and journey through their interactive electronic press kits." – Uses digital media to showcase artists' profiles and work.
Digital Wayfinding Solutions in Public Spaces: "Navigate our facility with ease using our digital wayfinding solutions, available on interactive screens and mobile apps." – Improves navigation in public spaces with digital guides.
Personal Finance Management Apps: "Take control of your finances with our personal finance management app, featuring budgeting tools and expense trackers." – Offers digital solutions for personal finance management and planning.
Online Art Galleries and Exhibitions: "Explore art from around the world in our online galleries and virtual exhibitions." – Expands the reach of art and culture through digital exhibitions.
Digital Employee Onboarding and Orientation: "Start your new job seamlessly with our digital onboarding process, complete with interactive orientation modules." – Streamlines the employee onboarding experience using digital tools.
Interactive Digital Menus for Restaurants: "Browse our menu and place your order using our interactive digital menus, available on tablets and smartphones." – Enhances dining experiences with digital menu solutions.
Email Campaigns for Non-Profit Fundraising: "Support our cause by participating in our email fundraising campaign. Every contribution makes a difference!" – Leverages email campaigns for non-profit fundraising and awareness.
Digital Public Relations (PR) Campaigns: "Stay informed about our latest initiatives through our digital PR campaigns, featuring press releases and news updates." – Uses digital platforms for public relations and brand communication.
Virtual Real Estate Tours and Showings: "Tour properties virtually with our immersive online real estate showings, bringing the viewing experience to you." – Offers convenient and accessible property viewing options digitally.
Online Community Forums for Customer Support: "Join our online community forum to get support, share tips, and connect with other users." – Creates digital spaces for customer interaction and support.
Mobile App-Based Customer Loyalty Programs: "Earn rewards and exclusive offers through our mobile app-based customer loyalty program." – Engages customers and encourages loyalty through mobile app incentives.
Digital Signage for Public Transportation Information: "Stay updated with real-time transit information through our digital signage at stations and stops." – Provides timely and efficient transit information using digital displays.
Online Brand Ambassador Programs: "Become a brand ambassador and represent us online. Apply through our website to join the program." – Recruits and engages brand ambassadors through digital platforms.
Virtual Job Fairs and Recruitment Events: "Explore career opportunities at our virtual job fair. Connect with employers and apply for positions online." – Facilitates job search and recruitment in a digital environment.
Digital Communication Sentence Examples
Discover the essence of effective digital communication with our curated list of sentence examples. Each example is crafted to provide a clear understanding of how digital communication operates in various contexts. From formal emails to casual instant messages, these sentences showcase the adaptability and precision needed in digital interactions. Ideal for professionals, educators, and students, these examples highlight the importance of clarity, tone, and context in effective communication within the digital landscape.
Formal Email to a Client: "Dear Mr. Smith, we are pleased to inform you that your project proposal has been approved. Please find the details attached."
Social Media Post for a Company: "We're thrilled to announce our latest product launch! Stay tuned for more exciting updates."
Instant Messaging for Quick Queries: "Hi team, does anyone have the latest sales report? I need it for a meeting this afternoon."
Professional LinkedIn Request: "Hello Ms. Johnson, I admire your work in digital marketing and would love to connect with you on LinkedIn."
Customer Service Response: "Thank you for reaching out. We are sorry to hear about your issue and are working to resolve it promptly."
SMS Notification: "Your order has been dispatched and is on its way! Track your delivery with this link: [URL]"
Webinar Invitation Email: "Join us for an exclusive webinar on digital transformation trends this Friday at 10 AM."
Company Newsletter Signup CTA: "Subscribe to our monthly newsletter for the latest industry insights and company news."
Feedback Request Email: "We value your feedback! Please let us know how we did by completing this short survey."
Automated Out-of-Office Reply: "Thank you for your email. I am out of the office with limited access to email and will respond to your query upon my return."
Digital Communication Examples in Education
Digital communication in education has revolutionized the way teachers and students interact and learn. This section provides examples that illustrate the use of digital tools and platforms to enhance educational experiences. From online learning management systems to educational apps, these examples demonstrate how digital communication facilitates learning, fosters collaboration, and makes education more accessible and engaging.
Online Learning Management Systems (LMS): Teachers use LMS platforms like Moodle or Blackboard to post assignments, give feedback, and interact with students.
Educational Podcasts: Professors record and share podcasts on various topics, allowing students to learn on-the-go.
Virtual Classrooms: Schools conduct live classes via platforms like Zoom, where students and teachers interact in real-time.
E-Library Resources: Students access a wide range of digital books and academic papers through their institution's e-library.
Online Discussion Forums: Universities create online forums for students to discuss course materials and collaborate on projects.
Digital Gradebooks: Teachers use digital gradebooks to track and share students' progress and grades.
Educational Apps for Interactive Learning: Interactive apps like Duolingo or Khan Academy are used to make learning engaging and interactive.
Video Tutorials for Complex Concepts: Instructors create video tutorials to explain complex concepts in a visual and easy-to-understand manner.
Email Communication for Faculty and Students: Faculty members and students use email for formal communication regarding academic matters.
Online Student Portfolios: Students create digital portfolios to showcase their projects, essays, and achievements.
Digital Communication Examples in Schools
In schools, digital communication plays a crucial role in enhancing the educational experience for both students and teachers. These examples demonstrate how digital tools are integrated into school environments, facilitating communication, organization, and learning.
Parent-Teacher Communication Apps: Schools use apps like Remind or ClassDojo to keep parents informed about their child's progress and school events.
Smartboards for Interactive Lessons: Teachers utilize smartboards in classrooms to make lessons more interactive and engaging.
School Websites for Announcements: Schools maintain websites to post announcements, event calendars, and essential information.
Digital Attendance Systems: Attendance is recorded digitally, allowing for efficient tracking and reporting.
Online Safety Workshops: Schools conduct online workshops for students about internet safety and digital citizenship.
Homework Submission Portals: Students submit their homework and assignments through online portals for grading.
Digital Newsletters for School Updates: Schools send out digital newsletters to keep the school community updated on news and activities.
E-Book Libraries for Reading: Digital libraries provide students with access to a wide range of e-books for reading and research.
Tablets for Individual Learning: Tablets are used in classrooms to provide individual learning experiences tailored to each student's needs.
Online School Clubs and Activities: Extracurricular clubs meet and organize activities through digital platforms.
Digital Communication Examples in the Workplace
Digital communication in the workplace is essential for efficient collaboration, information sharing, and productivity. These examples highlight how various digital communication tools and strategies are implemented in professional settings to facilitate smooth operations and team coordination.
Corporate Intranet for Internal Communication: Companies use intranets to share news, resources, and internal communications with employees.
Project Management Tools like Asana or Trello: Teams manage projects and collaborate using digital project management tools.
Professional Networking on Platforms like LinkedIn: Employees and employers use LinkedIn for networking, recruiting, and professional development.
Video Conferencing for Remote Meetings: Companies conduct remote meetings and discussions through video conferencing tools like Skype or Zoom.
Corporate Blogs for Brand Communication: Organizations maintain blogs to communicate their brand stories, values, and industry insights.
Digital Task Delegation via Email or Messaging Apps: Managers assign and delegate tasks to team members through email or instant messaging apps.
Online Training and Development Programs: Companies offer online courses and training programs for employee skill development.
Employee Feedback and Surveys via Digital Platforms: Digital surveys and feedback tools are used to gauge employee satisfaction and gather suggestions.
Automated Email Campaigns for Marketing: Marketing teams use automated email campaigns to reach out to customers and prospects.
Cloud Computing for Data Sharing and Collaboration: Cloud platforms are used for storing, sharing, and collaborating on documents and files.
Digital Communication Examples in Healthcare
In the healthcare sector, digital communication plays a critical role in improving patient care, streamlining operations, and enhancing communication between healthcare providers and patients. These examples show how digital tools are being effectively utilized in healthcare settings.
Electronic Health Records (EHRs): Healthcare providers use EHRs to store and manage patient health information digitally.
Telemedicine for Remote Consultations: Doctors provide remote consultations to patients via video calls, improving access to healthcare.
Patient Portals for Accessing Health Information: Patients access their health records, lab results, and appointment schedules through online portals.
Healthcare Mobile Apps for Appointment Booking: Patients book appointments and receive reminders through healthcare mobile apps.
Digital Prescription Services: Prescriptions are sent digitally to pharmacies, streamlining the medication dispensing process.
Online Health Education and Resources: Healthcare institutions provide health education and resources on their websites and social media.
Email Communication for Patient Follow-Ups: Healthcare providers follow up with patients post-treatment or surgery via email.
Wearable Health Technology for Monitoring: Wearable devices like fitness trackers are used to monitor patients' health metrics.
Healthcare Chatbots for Patient Queries: Chatbots on healthcare websites assist patients with general queries and information.
Digital Billing and Insurance Processing: Hospitals and clinics manage billing and insurance claims through digital systems.
Digital Communication Examples in Internship
Digital communication in internships is pivotal for effective learning, mentorship, and professional development. This guide presents 10 distinct examples of how interns can utilize digital communication tools to enhance their experience. These scenarios illustrate the use of emails, collaborative platforms, virtual meetings, and more, providing practical insights for interns to communicate effectively, manage tasks, seek guidance, and network in today's digitally driven professional environment.
Intern Project Updates via Email: "I've completed the initial phase of my project. Attached is my report for review." – Demonstrates how interns can use email for formal project updates and document sharing.
Using Slack for Daily Check-Ins: "Good morning team! Checking in for the day and moving forward with my assigned tasks." – Shows the use of instant messaging platforms like Slack for daily communication in internships.
Virtual Meetups for Networking: "Joining the virtual networking event to connect with other professionals in the field." – Encourages interns to participate in virtual networking events for professional growth.
Online Research Presentations: "I will be presenting my research findings on our next Zoom call this Friday." – Highlights the use of video conferencing tools for presenting internship projects.
Feedback Requests via Email: "Could I please get feedback on my recent submission? I'm eager to improve." – Illustrates how interns can seek constructive feedback through digital communication.
Collaborative Tools for Team Projects: "Let's use Google Docs to collaborate on our group project for real-time editing and contributions." – Suggests using collaborative online tools for team-based assignments in internships.
LinkedIn Posts Sharing Internship Experience: "Sharing my key learnings and experiences from my current internship in digital marketing." – Utilizes professional networking sites like LinkedIn to share internship experiences.
Internship Blogging and Reflections: "Check out my weekly blog post reflecting on my internship challenges and achievements." – Encourages documenting and sharing internship journeys through blogging platforms.
Digital Portfolio Development: "Updating my digital portfolio with recent projects and skills acquired during my internship." – Demonstrates the creation of a digital portfolio to showcase internship work.
Asynchronous Learning Modules: "Completing online modules provided by the company to enhance my skills alongside the internship." – Engages in digital learning and training modules for additional skill development.
Digital Communication Examples for Students
In the educational sphere, digital communication is an essential tool for students. This section provides 10 unique examples showcasing how students can effectively use digital communication for learning, collaboration, and academic success. These examples highlight online forums, educational apps, email communication with professors, and more, emphasizing the significance of digital proficiency in enhancing students' academic journey and preparing them for a digital future.
Email Correspondence with Professors: "Seeking clarification on the recent lecture topic. Could you elaborate on the key concepts?" – Shows students using email to communicate with professors for academic queries.
Group Study Sessions via Video Call: "Let's have a group study session on Zoom to prepare for our upcoming exams." – Utilizes video conferencing for collaborative study sessions.
Participation in Online Academic Forums: "Posting my question about quantum physics in our online forum to get insights from peers." – Encourages active participation in academic discussions on digital forums.
Using Educational Apps for Learning: "Using Duolingo for 20 minutes daily to improve my Spanish language skills." – Illustrates the use of educational apps for self-paced learning.
Submission of Assignments via Learning Management Systems: "Submitting my essay on the university's LMS platform before the deadline tonight." – Demonstrates digital submission of academic assignments.
Digital Flashcards for Exam Preparation: "Creating digital flashcards on Quizlet for efficient studying and memorization." – Utilizes digital tools like flashcards for effective exam preparation.
Online Peer Feedback Sessions: "Participating in a peer feedback session on our class's online portal for our draft essays." – Engages in peer feedback digitally for academic improvement.
E-Books and Online Libraries for Research: "Accessing online libraries and e-books for my research paper on environmental science." – Uses digital resources for academic research and learning.
Digital Calendars for Academic Scheduling: "Organizing my study schedule and assignment deadlines using a digital calendar." – Employs digital calendars for managing academic tasks and schedules.
Social Media Study Groups: "Joining a study group on Facebook for collaborative learning and resource sharing." – Participates in social media groups for educational collaboration and support.
Digital Communication Examples for Business
In the business world, effective digital communication is key to success. This section outlines 10 distinct examples illustrating how businesses can leverage digital communication for operations, marketing, customer engagement, and internal collaboration. The examples cover a range of digital communication tools and strategies, including business emails, digital marketing campaigns, customer relationship management systems, and more, underscoring the role of digital proficiency in driving business growth and efficiency.
Business Email Communication with Clients: "Following up on our meeting to discuss the proposed solutions and next steps." – Showcases formal email communication for client follow-ups and business proposals.
Social Media Marketing Campaigns: "Launching our new product line with a targeted social media campaign across multiple platforms." – Uses social media for promotional campaigns and brand visibility.
CRM for Customer Data Management: "Utilizing our CRM system to track customer interactions and tailor our marketing efforts accordingly." – Employs customer relationship management tools for enhanced data-driven marketing.
Internal Communication Platforms for Teams: "Announcing company updates and sharing resources on our internal communication platform, Slack." – Facilitates efficient internal communication and resource sharing.
Webinars for Business Development: "Hosting a webinar on industry trends to engage with current clients and attract potential ones." – Organizes webinars for client engagement and business growth.
Digital Newsletters for Client Engagement: "Sending out our monthly digital newsletter with industry insights and company news to our client base." – Engages clients with informative digital newsletters.
E-commerce Platforms for Online Sales: "Expanding our market reach by selling our products through our e-commerce platform." – Utilizes digital platforms for expanding sales and market presence.
Automated Email Campaigns for Lead Generation: "Setting up automated email sequences to nurture leads and guide them through the sales funnel." – Implements email automation for effective lead management.
Video Conferencing for Remote Meetings: "Conducting weekly team meetings and client consultations via video conferencing platforms." – Adopts video conferencing for remote business meetings and consultations.
Online Customer Support Portals: "Providing 24/7 customer support through our online portal, including FAQs and live chat options." – Offers digital solutions for continuous customer support and engagement.
Digital Communication Examples for Engineers
For engineers, digital communication is an integral part of project management, collaboration, and technical processes. This section provides 10 examples that highlight how engineers can effectively utilize digital communication in their work. These examples demonstrate the use of technical forums, project management software, CAD tools, and more, reflecting the importance of digital communication in engineering for project execution, team coordination, and technical problem-solving.
Project Management Tools for Engineering Projects: "Coordinating our engineering project timelines and tasks using Asana for better team collaboration." – Utilizes project management software for organizing and tracking engineering projects.
CAD Software for Design Communication: "Sharing our CAD designs with the team for review and collaborative editing." – Employs CAD software for sharing and collaborating on engineering designs.
Email Updates on Project Progress: "Sending weekly project status updates to stakeholders to keep them informed about our progress." – Uses emails to provide regular updates on engineering projects.
Technical Forums for Problem Solving: "Posting a technical challenge on an engineering forum to seek solutions from fellow engineers." – Engages in online technical forums for collaborative problem-solving.
Digital Documentation for Engineering Projects: "Maintaining comprehensive digital documentation of our project for easy access and reference." – Keeps detailed digital records of engineering projects for transparency and reference.
Virtual Meetings for Remote Engineering Teams: "Organizing virtual meetings to discuss project developments with remote engineering team members." – Facilitates remote team collaboration through virtual meetings.
Online Training for Engineering Software: "Participating in online training sessions to master new engineering software tools." – Enhances skill sets by engaging in digital learning for engineering software.
Digital Prototyping and Simulation: "Using digital simulation tools to test and validate our engineering designs before physical prototyping." – Employs digital simulation for efficient design validation.
Cloud-Based Collaboration in Engineering: "Using cloud-based platforms for storing and sharing large engineering files securely within the team." – Utilizes cloud storage for secure and efficient file sharing.
Interactive Webinars for Engineering Education: "Attending webinars on the latest engineering technologies and trends for continual learning and professional development." – Engages in webinars for staying updated on engineering advancements.
Digital Communication Examples for Electronics
In the realm of electronics, Digital Communication stands as a cornerstone, playing a pivotal role in the functionality and innovation of devices. This segment delves into 10 unique examples of digital communication within the electronics industry. From microprocessors to smart home systems, these examples demonstrate how digital communication technologies are integral in advancing electronic devices, enhancing connectivity, and improving user experience. For professionals, enthusiasts, and students in electronics, these instances highlight the seamless integration of digital communication in driving modern electronic solutions.
Smart Home Devices Communication: "Our smart home devices communicate with each other to optimize energy usage and enhance security." – Illustrates how digital communication enables smart devices to work together intelligently.
Microprocessor Data Exchange: "Microprocessors in our devices communicate via digital signals for efficient data processing and operation." – Shows the importance of digital communication in microprocessor functionality.
Wireless Charging Communication Protocols: "Our wireless chargers use digital communication protocols to adjust charging speed and prevent overheating." – Demonstrates digital communication's role in safe and efficient wireless charging.
Bluetooth Connectivity in Wearable Tech: "Sync your fitness tracker with your smartphone using Bluetooth to monitor your health data in real-time." – Highlights digital communication via Bluetooth in wearable technology.
Automated Factory Machinery Communication: "Factory machines communicate digitally to coordinate operations, reducing errors and increasing efficiency." – Exhibits how digital communication is essential in automated manufacturing.
Vehicle Telematics for Performance Monitoring: "Our cars' telematics systems use digital communication to send performance data for real-time monitoring and maintenance alerts." – Showcases the use of digital communication in vehicle telematics.
Drone Navigation and Control Systems: "Control and navigate our drones through digital communication signals, ensuring precise and stable flights." – Focuses on digital communication in drone control and navigation.
Digital Thermostats in HVAC Systems: "Program and adjust your HVAC settings remotely using our digital thermostat's communication capabilities." – Uses digital communication for remote control and automation in HVAC systems.
Smart Watches Syncing with Mobile Devices: "Sync your smartwatch with your mobile device to receive notifications and track fitness goals on the go." – Demonstrates digital communication between smartwatches and smartphones.
Electronic Point of Sale (EPOS) Systems: "Our EPOS systems communicate digitally with inventory management software for real-time stock updates and sales tracking." – Illustrates digital communication's role in modern point-of-sale systems.
What is the Most Common Form of Digital Communication?
The most common form of digital communication is undoubtedly email. Despite the rise of various new digital platforms, email remains a cornerstone in both personal and professional communication landscapes. It offers a direct, reliable, and formal avenue for exchanging information. Businesses heavily rely on emails for internal and external communication, marketing, and customer engagement. Its widespread use is attributed to its accessibility across devices, ease of archiving important conversations, and ability to reach a wide audience with minimal effort.
Why is Digital Communication Important?
Digital communication has become increasingly important in our rapidly evolving digital world. It facilitates instant and efficient exchange of information, transcending geographical boundaries and time zones. This form of communication is essential for businesses, education, healthcare, and personal interactions, enabling seamless connectivity in a globalized society. Digital communication supports various modern technologies and platforms, making it integral for staying connected, informed, and competitive. It also plays a key role in innovation and development across industries, driving progress and connectivity in an increasingly digital landscape.
Features of Digital Communication
Digital communication is characterized by several key features:
Speed: Information is transmitted rapidly, enabling real-time or near-real-time communication.
Accessibility: It is accessible to a wide audience, often irrespective of geographical locations.
Multimedia Support: Supports various forms of media, including text, audio, video, and graphics.
Interactivity: Facilitates two-way communication, allowing for interaction and feedback.
Storage and Retrieval: Digital data can be easily stored, retrieved, and processed.
Scalability: Can cater to different scales, from individual communication to mass broadcasting.
Customization and Personalization: Allows for personalized communication tailored to individual preferences.
What Does Digital Communication Include?
Digital communication includes a broad range of technologies and platforms used to convey information electronically. This encompasses:
Emails and Instant Messaging: For personal and professional correspondence.
Social Media Platforms: Like Facebook, Twitter, and LinkedIn for social networking and marketing.
Blogs and Websites: For sharing information and engaging with audiences.
Online Forums and Chat Rooms: For community discussions and support.
Video Conferencing Tools: Such as Zoom and Skype for virtual meetings.
Digital Broadcasting: Including webinars, podcasts, and live streaming services.
Mobile Communication: Through smartphones and mobile applications.
How Does Digital Communication Work?
Digital communication works by encoding information into digital signals (such as binary code) and transmitting these signals over digital channels. The process involves:
Encoding: Converting the original information (like text, sound, or images) into a digital format.
Transmission: Sending the encoded data over a communication channel, which could be wired or wireless.
Reception: The receiver decodes the digital signal back into a usable form.
Processing: The received data is processed for use or storage, often involving digital devices like computers or smartphones.
The effectiveness of digital communication relies on the integration of digital technologies, the reliability of digital networks, and the sophistication of encoding and decoding algorithms. This process enables the rapid and accurate sharing of vast amounts of information across the globe.
What are the Methods of Digital Communication?
Digital communication encompasses various methods that facilitate the exchange of information electronically. Some of the most common methods include:
Email Communication: A fundamental tool for personal and professional communication, allowing the exchange of messages and attachments over the internet.
Social Media Platforms: Websites and applications like Facebook, Twitter, and Instagram, where users create and share content or participate in social networking.
Instant Messaging and Chat Apps: Services like WhatsApp, Telegram, and Slack, providing real-time text transmission over the internet.
Video Conferencing: Tools like Zoom and Microsoft Teams enable virtual face-to-face meetings via video, essential in today's remote working environment.
Blogs and Online Forums: Platforms for sharing information and opinions, enabling interaction through comments and discussions.
Content Management Systems (CMS): Used for creating and managing digital content, often used for websites and e-commerce platforms.
Mobile Communication: Involves communication through mobile devices, including text messaging (SMS) and mobile applications.
Digital Advertising: Encompasses various online marketing tools and platforms used to promote products and services.
E-Newsletters: Digital newsletters distributed via email, often used for marketing and organizational communication.
Each method serves specific communication needs and audiences, playing a crucial role in the landscape of digital interaction.
How to Increase Digital Communication and Engagement?
To enhance digital communication and engagement, consider the following strategies:
Content Relevance: Tailor your content to resonate with your target audience, ensuring it is engaging and relevant.
Interactive Elements: Incorporate interactive elements like polls, quizzes, and surveys to encourage active participation.
Consistent Communication: Maintain a regular schedule for posting content or sending communications to keep your audience engaged.
Utilize Multimedia: Incorporate a mix of text, images, videos, and infographics to make your content more appealing and memorable.
Feedback Mechanisms: Provide avenues for feedback and encourage audience interaction through comments, reviews, or direct messages.
Personalization: Use data analytics to personalize communication, making it more relevant and engaging for each recipient.
Responsive Design: Ensure your digital platforms are mobile-friendly, providing a seamless experience across all devices.
Social Media Engagement: Actively engage with your audience on social media through comments, shares, and direct messaging.
SEO Optimization: Use Search Engine Optimization techniques to increase the visibility of your digital content.
Implementing these strategies can significantly enhance the effectiveness of your digital communication efforts.
What are the Components of Digital Communication?
Digital communication is comprised of several key components:
Sender and Receiver: The individuals or entities involved in the exchange of information.
Message: The information, ideas, or feelings conveyed from the sender to the receiver.
Medium: The digital channels used for communication, such as email, social media, or messaging apps.
Encoding and Decoding: The process of converting the message into a digital format (encoding) and interpreting it (decoding).
Feedback Mechanism: Allows the receiver to respond to the message, completing the communication loop.
Noise: Any interference that can distort or disrupt communication, such as technical glitches or misunderstanding.
Context: The environment or situation in which the communication occurs, influencing its interpretation.
Understanding these components helps in crafting effective digital communication strategies.
What are the Effective Digital Communication Skills?
Effective digital communication skills include:
Clarity and Conciseness: Conveying messages in a clear, straightforward manner, avoiding unnecessary jargon.
Empathy and Tone Awareness: Understanding and considering the emotional tone in digital communication.
Active Listening: Paying attention to feedback and responding thoughtfully in digital conversations.
Writing Skills: Crafting well-written, grammatically correct messages that are easy to comprehend.
Technical Proficiency: Familiarity with various digital tools and platforms for effective communication.
Responsiveness: Timely responses to digital communications, acknowledging received messages.
Adaptability: Adjusting communication style to suit different digital mediums and audiences.
How to Improve Your Digital Communication Skills?
Improving digital communication skills involves:
Practice Clear Writing: Regularly practice writing clearly and concisely for different digital platforms.
Learn Digital Tools: Familiarize yourself with various digital communication tools and platforms.
Seek Feedback: Regularly ask for feedback on your digital communication and make improvements.
Stay Updated: Keep abreast of new trends and developments in digital communication methods.
Cultural Sensitivity: Be aware of cultural differences and nuances in digital communication.
Self-Review: Regularly review your digital communications for tone, clarity, and effectiveness.
Participate in Training: Enroll in courses or workshops to enhance your digital communication skills.
By focusing on these areas, you can significantly enhance your ability to communicate effectively in the digital world.
What are the Key Types of Digital Media Channels?
Digital media channels are diverse, each serving unique communication and marketing needs. Key types include:
Social Media Platforms: Sites like Facebook, Twitter, Instagram, and LinkedIn, where users can share content, engage with others, and network.
Websites and Blogs: Online platforms that provide information, entertainment, or e-commerce functionalities.
Email Marketing: A tool for direct communication with customers or clients, often used for promotional or informational content.
Search Engines: Platforms like Google and Bing where SEO (Search Engine Optimization) is crucial for visibility.
Mobile Applications: Apps designed for smartphones and tablets, offering various services and interactive experiences.
Video Sharing Platforms: Sites like YouTube and Vimeo, where users consume and share video content.
Online Forums and Community Boards: Platforms for discussion and sharing information on specific topics or interests.
Podcasts: Audio content focusing on a wide range of topics, accessible through various digital platforms.
What are the Ways of Using Digital Communication Technologies?
Digital communication technologies can be utilized in numerous ways:
Marketing and Advertising: Reaching a broad audience through digital campaigns on social media, email, and websites.
Internal Business Communication: Using tools like emails, instant messaging apps, and intranets for workplace communication.
Customer Service: Offering support via chatbots, social media, and email to address customer inquiries and issues.
Education and Training: Leveraging e-learning platforms, webinars, and digital resources for educational purposes.
Networking and Collaboration: Connecting with professionals and peers through social media and professional networking sites.
Information Dissemination: Using blogs, news websites, and online forums to distribute news and information.
Personal Communication: Keeping in touch with friends and family through messaging apps, social media, and emails.
What are Digital Communication Techniques?
Digital communication techniques are strategies used to effectively convey messages in the digital space. They include:
Content Marketing: Creating valuable and relevant content to attract and engage a specific audience.
Search Engine Optimization (SEO): Optimizing digital content to rank higher in search engine results and gain more visibility.
Social Media Marketing: Leveraging social platforms to promote products, services, and brand engagement.
Email Marketing: Sending targeted and personalized messages to a subscribed audience.
Visual Communication: Using images, videos, infographics, and animations to enhance message delivery.
Interactive Media: Engaging audiences through interactive content like quizzes, polls, and interactive videos.
Storytelling: Crafting compelling narratives to connect with audiences on an emotional level.
Mobile Optimization: Ensuring content is accessible and user-friendly on mobile devices.
Implementing these techniques effectively can lead to enhanced engagement, better audience reach, and successful communication in the digital realm.
How to Prepare Digital Communication?
Preparing digital communication effectively is crucial in today's fast-paced digital world, where the clarity, impact, and reach of your message can significantly influence your audience engagement and response. Here's a comprehensive guide to optimize your digital communication:
1. Understand Your Audience
Start by identifying and understanding your target audience. Knowing their preferences, online behavior, and communication style is key. Tailor your message to resonate with them, whether it's for a business, educational, or personal context.
2. Define Your Objectives
Clearly define what you want to achieve with your communication. Are you informing, persuading, selling, or educating? Your objectives will guide the tone, style, and content of your message.
3. Choose the Right Digital Channels
Select appropriate digital channels that align with your objectives and audience. Social media platforms, emails, blogs, or websites each have unique strengths and cater to different audiences.
4. Craft a Clear and Concise Message
Your message should be clear, concise, and to the point. Avoid jargon and overly complex language. Use effective communication skills to make your message understandable and relatable.
5. Incorporate Engaging Visuals
Visuals can significantly enhance your message. Use relevant images, videos, infographics, or animations to grab attention and aid in conveying your message more effectively.
6. Optimize for Search Engines
If your communication is web-based, like a blog or website, optimize it for search engines (SEO). Use relevant keywords, meta descriptions, and tags to improve visibility and reach.
7. Make It Interactive
Engage your audience by making your communication interactive. Include calls-to-action (CTAs), links, quizzes, or comment sections to encourage active participation.
8. Ensure Mobile Compatibility
With the increasing use of smartphones, ensure your digital communication is mobile-friendly. This means fast loading times, responsive design, and easily navigable interfaces.
9. Test and Revise
Before launching your communication, test it for functionality, clarity, and user experience. Gather feedback and make necessary revisions to improve its effectiveness.
10. Monitor and Analyze
After your communication is live, monitor its performance. Use digital analytics tools to track engagement, audience response, and other key metrics. Analyze these insights to refine future communications.
By following these steps, you can prepare digital communication that is not only clear and engaging but also strategically aligned with your goals, effectively reaching and resonating with your intended audience.
Tips to Improving Digital Communication
In today's fast-paced digital world, effective digital communication is crucial. This comprehensive guide provides tips to enhance your digital communication skills, making them more effective and impactful.
1. Understand Your Audience:
Audience Analysis: Tailor your message to the audience's needs, interests, and preferences.
Cultural Sensitivity: Be mindful of cultural nuances, especially in global communication challenges.
2. Choose the Right Platform:
Platform Appropriateness: Select the most suitable communication technology and digital communication channels based on the context and audience.
Versatility: Familiarize yourself with various platforms, from email to social media.
3. Clarity and Conciseness:
Clear Messaging: Convey your message clearly to avoid miscommunication.
Brevity: Keep messages concise and to the point, respecting the recipient's time.
4. Engage in Active Listening:
Responsive Interaction: Show engagement and understanding in digital conversations.
Feedback: Encourage and provide constructive feedback, a key aspect of therapeutic communication.
5. Enhance Written Communication Skills:
Writing Proficiency: Sharpen your written communication skills, crucial for emails, reports, and social media posts.
Grammar and Syntax: Ensure correct use of language to maintain professionalism and clarity.
6. Incorporate Visual Aids:
Visual Enhancement: Use visual communication tools like infographics, videos, and images to complement your message.
Effective Visualization: Make complex information more digestible and engaging through visual representation.
7. Foster Emotional Intelligence:
Empathy: Practice empathetic communication, understanding emotions conveyed in digital interactions.
Emotional Tone: Be mindful of the emotional tone of your messages.
8. Utilize Multimodal Communication:
Combining Modes: Blend verbal communication with nonverbal cues like emoticons or video to enrich your message.
Adaptability: Switch between synchronous communication and asynchronous communication as needed.
9. Maintain Digital Etiquette:
Professionalism: Uphold professionalism in all forms of digital correspondence.
Respectful Interaction: Show respect and courtesy, avoiding aggressive communication.
10. Continuous Improvement and Adaptation:
Skill Development: Regularly update your skills in line with evolving digital communication trends.
Feedback Reception: Actively seek and incorporate feedback to improve your communication style.
By implementing these tips, you can significantly improve your digital communication skills. This is essential not only for personal interactions but also in professional settings like effective communication in the workplace, communication in education, and communication in healthcare. Enhancing digital communication skills leads to more effective and efficient interactions, fostering better understanding and collaboration in various contexts.