Having a real estate website as a form of inbound marketing strategy is quiet popular. As a real estate company you need not only to increase your web presence but also be effective with how you market your business online. Using a relevant company site is ideal to increase your awareness by web and make your company a pertinent resource to your community and client base as a whole.
Your site has to be exclusive and elite showing how different you are from your competitors. Look into great ways to brand your company using these templates and be a valuable resource to your target market.
Best Real Estate Company Website Examples & Templates 2019
1. Design Company Website Example
2. Free Service Company Website
3. Real Estate Company PSD Website Template
Every real estate company is defined by how they conduct their business. To rise above the competition you must be effective and strategic with your marketing. Use this template to impress your clients with the most trending services you offer in your company.  You can customize the site for real estate business to your preferred extend.
4. Real Estate Company Website Template
In case you want to build a reputable brand of your real estate company, this sample will serve you well. It has 19 PSD files with editable well organized professionally designed layers. It contains the news page to constantly update the clients on how to improve their lifestyle or the latest offers being promoted in your company. With its 12 columns  responsive grid, you have an easy time to customize its theme and design according your company's requirement.
5. Real Estate Agency Company Website Sample
It is ideal to use a real estate website that will inspire your clients to take your deals. Let your clients discover the best apartments and property in the marketplace using this site. This template uses vector illustration, you can easily change your property images without interrupting their quality. It is available in PSD format. Try it out today, you will love it!
6. Graha – Real Estate HTML Website Template
If you want a user friendly and effective website for your real estate, check this sample out. This website features a fast responsive search engine, allowing clients to visit your web page and search local property listings effortlessly. Use this sample to professionally display videos and graphics representing your company's expertise and build your brand.
7. Real Estate Company One Page Website Template
An active web presence is crucial  for any real estate business. It is an effective way to promote your business services and products to your target market. Use this sample to fray from the cutthroat nature of real estate businesses. This file has pre-build unique layouts and reusable elements that are fully customizable.
8. Real Estate Website Template
Get this clean modern real estate service designed template at a PSD format. You can easily customize it by adding your company's logo  and personalize its font style and other features. Give your client an easy time to reach you and promote your business today using this sample. Let them easily find your real estate company information online without any frustration.
9. Real Estate Agency Company and Realtor Sketch Template
Do not limit yourself with clients from a particular locality. Take advantage of the fast and quick connectivity of the web to reach diverse target audience across the world. Use this website to market your company effectively. Compliment your company's brand with a stylish look and all the necessary features required for real estate advertisement with this sample.
10. Property Listing Website Template
A high quality website gives a real estate company, an easy time to generate great leads. It helps you increase your company's visibility. Just like an advertisement sign post on the road, a website with incredible content helps attract your potential target market. Use this HTML 5 site to increase your company's sales. It is easy to customize.
11. Rental Space Real Estate Website Template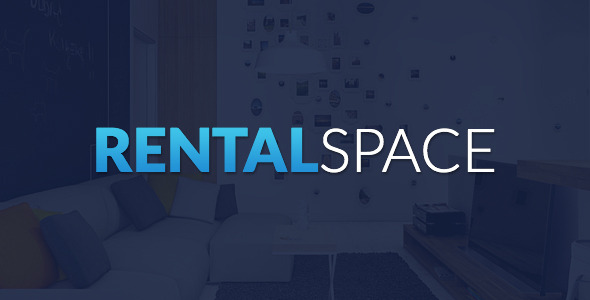 As a real estate business, you need to establish an authority in your target market. This could be a specific area or locality or a city as a whole. Have a professionally designed website to enhance your authority. Let people associate a locality with the kind of services you give. Use this sample to naturally gravitate customers to your company whenever they are ready to find  unique modern rental spaces.
12. Real Estate Prooklyn – Landing PSD Template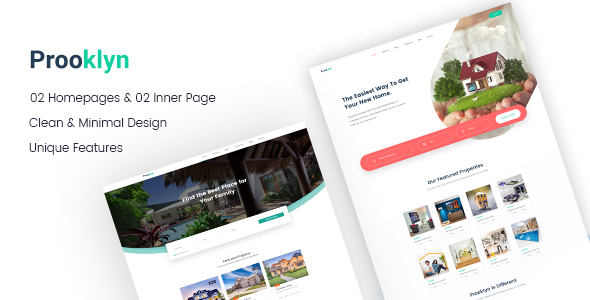 An active online presence saves you the frustration of constantly having to call or manually send mails to your leads to make deals happen. Let this multipurpose website help you to not only collect new leads but also convert them to lucrative closed deals. With a conversion form on your homepage you have a high chance to collect your potential clients' contact details. From this point, you can easily pursue your potential leads in an appropriate manner.
The RealCon- real estate property PSD template is designed to have 1170 grid based  layers. It has pixel perfection, this lets you insert your company's images and videos without affecting its level of quality. Its clean, modern, elegant look helps present your business information in the best appealing way. It is very useful for real estate home developers company or a house property listing company.
13. Real Estate Modern Multipage HTML5 Website Template
With a professionally designed real estate website you can tell the world what your company has been up to. Use this real estate modern multi page website to promote your modern house properties, to your target market. Write up an explanation of your company's well reputation of  explicit real estate products. Let your clients enjoy a smooth transitions of the visual display of your modern housing adverts.
14. Asthana Realtor Website Template
If your real estate company deals with property financing, this ready-made template is perfect for you. Give your clients high class residential apartments exposure with a property funding assistance offer.  This template combines simplicity and creativity in design in its pages. You can also easily add to the layered styles PSD files any other offers that your company promotes and kick off your sales higher.
15. Single Property Real Estate PSD Template
Green Home- Single Property Real Estate sample file is professionally designed for real estate companies. Get a platform to uniquely advertise your property for sale. The color combination in this template are green, dark blue, white and grey. It has well organized layers  to give you an easy time to change each color palettes or content. Feel free to check the template out.
17. Modern Real Estate Company Website Template
A nice, simple and modern professionally designed website sample is the best solution to your company branding. Use this site to give your clients beautifully designed elements and an excellent user experience. This template has good use of suggestive subtitles. The fonts used are Arial, Helvitica and Georgia, they are standard and free. Enjoy the  uniquely designed layers with a responsive 1140 grid system.