As you embark on your research journey, you'll quickly realize that keeping track of sources can be overwhelming. With so much information out there, it can be challenging to organize and evaluate sources effectively. That's where annotated bibliographies come in handy. In this guide, we'll explore what annotated bibliographies are, why they are important, and how to create them.
1. Annotated Bibliographies Based on APA Style
bethel.edu
2. Guidelines for an Annotated Bibliography
pfw.edu
3. Annotated Bibliography MLA Style
delmar.edu
4. Annotated Bibliography Required Elements Formatting
keyano.ca
5. Annotated Bibliography Entry
lindsey.edu
6. Basics of an Annotated Bibliography
tacoma.uw.edu
7. Sample Annotated Bibliography
westoahu.hawaii.edu
8. Common Styles of Annotated Bibliographies
ius.edu
9. Annotated Bibliographies Research Process
xavier.edu
10. Writing an Annotated Bibliography
siu.edu
11. Annotated Bibliography Citation
uwc.cah.ucf.edu
12. Prepare an Annotated Bibliography
uwlax.edu
13. Annotated Bibliography for a Periodical
clarion.edu
14. Skills for Learning Annotated Bibliography
wlv.ac.uk
15. University Annotated Bibliography
jhs.lwsd.org
16. Annotated Bibliography Example
utsa.edu
17. Evaluate Annotated Bibliography
germanna.edu
18. Annotated Bibliography Worksheet
fgcu.edu
19. College Annotated Bibliography
strose.edu
20. Annotated Bibliography Format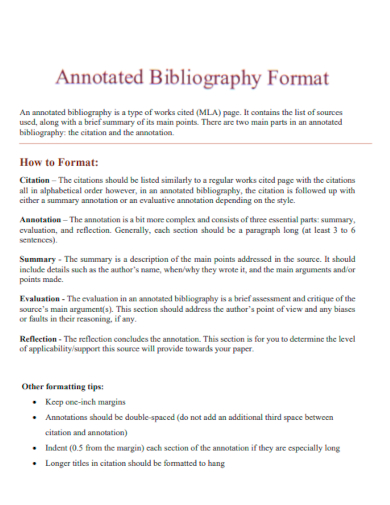 tamiu.edu
21. Annotated Bibliography Quick Sheet
cctech.edu
22. Annotated Bibliography Description
kennesaw.edu
23. Annotated Bibliography Long Document
capella.edu
24. Annotated Bibliographies Summary
csusm.edu
25. Annotated Bibliography Resources
apsu.edu
26. Annotated Bibliographies Source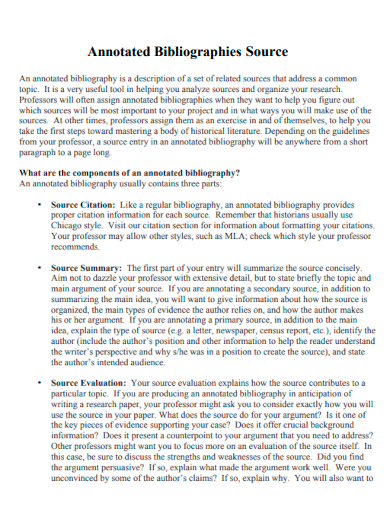 ucla.edu
27. Medical Campus Annotated Bibliography
clas.ucdenver.edu
28. 7th Edition Annotated Bibliography
my.uiw.edu
29. Annotated Bibliography Literature
unimelb.edu.au
30. Annotated Bibliography Overview
twu.edu
31. Annotated Bibliographies Categories
mitt.uib.no
32. Simple Annotated Bibliography
huntermfastudio.org
33. Student Annotated Bibliographies
ufv.ca
34. Creating Entries for an Annotated Bibliography
uwb.edu
35. Annotated Bibliography Success
ubalt.edu
36. Annotated Bibliographies Business Communication
american.edu
37. Annotated Bibliography Instructions
kansas.org
38. Annotated Bibliographies for Dummies
isuwriting.com
39. Annotated Bibliography Library
westernsydney.edu.au
40. Annotated Bibliography Project
acpsd.net
41. Annotated Bibliography Writing Style
une.edu.au
42. Annotated References & Bibliographies
ohsu.edu
43. Annotated Bibliography Record
uvu.edu
44. Annotated Bibliography With APA Citations
txst.edu
45. Annotated Bibliography Critique
bucks.edu
46. Formal Annotated Bibliography
uu.edu
47. Annotated Bibliography Content
humber.ca
48. Annotated Bibliography CBE and CSE
judsonu.edu
49. Author Based Annotated Bibliographies
sjsu.edu
50. Annotated Bibliography Organizer
lcps.org
51. Annotated Bibliography Page
yvcc.edu
52. Annotated Bibliography Actions
twp.duke.edu
53. Annotated Bibliographies Assess
nobts.edu
54. Compiling an Annotated Bibliography
unm.edu
55. Annotated Bibliography Evaluation
louisville.edu
56. Annotated Bibliographies Online
astate.edu
57. Tips for Writing Annotated Bibliographies
swic.edu
58. School Annotated Bibliography
lsu.edu
59. Standard Annotated Bibliography
sierracollege.edu
60. Blank Annotated Bibliographies
lynchburg.edu
What are annotated bibliographies?
An annotated bibliography is a reference list of sources with brief descriptions and evaluations of each source. The purpose of an annotated bibliography is to help researchers keep track of their sources and provide a brief overview of each source's relevance to their research paper question. Annotated bibliographies can also serve as a helpful tool for others who are interested in the same topic.
How to do annotated bibliographies
Annotated bibliographies are typically used to summarize and evaluate sources for research papers, essays, or other academic projects. Here are the steps to create an annotated bibliography:
Step 1: Choose your sources
Start by selecting the sources that you want to include in your annotated bibliography. These can include books, journal articles, websites, and other sources that are relevant to your research question.
Step 2: Create a citation for each source
For each source, create a citation in the appropriate citation style, such as APA, MLA, or Chicago. Be sure to include all of the necessary information, such as author, title, publication date, and publisher.
Step 3: Write a summary of each source
For each source, write a brief summary that includes the main ideas, arguments, or findings of the source. The summary should be concise and clear, and should accurately reflect the content of the source.
Step 4: Evaluate each source
After summarizing the source, evaluate its credibility, relevance, and quality. Consider factors such as the author's credentials, the source's publication date, and the source's overall contribution to your research question.
Step 5: Format your annotated bibliography
Arrange your sources alphabetically, by author's last name. Each citation should be followed by its corresponding summary and evaluation.
Step 6: Review and revise
Once you have completed your annotated bibliography, review it carefully to ensure that all of your sources are properly cited and summarized. Make any necessary revisions, and proofread your work to ensure that it is error-free.
FAQs
How long should an annotation be?
The length of an annotation can vary depending on the requirements of the assignment or the preference of the instructor. In general, annotations are typically between 150-200 words, but some annotations may be shorter or longer depending on the complexity of the source.
What should be included in an annotation?
An annotation should include a brief summary of the main ideas, arguments, or findings of the source, as well as an evaluation of the source's credibility, relevance, and quality. The annotation should also include any important context or background information that is relevant to the source.
How should sources be organized in an annotated bibliography?
Sources should be organized alphabetically, by author's last name. If there is no author, sources should be organized by title. The citation style, whether Chicago style, MLA, or APA citation, used should be consistent throughout the annotated bibliography.
In conclusion, an annotated bibliography is a useful tool for summarizing and evaluating sources on a specific research topic. It provides a concise summary of each source and its relevance, while also offering a critical analysis of its strengths and weaknesses. By helping researchers quickly identify key sources and evaluate their credibility, annotated bibliographies are an essential component of a comprehensive literature review.