In the competitive job market, a well-crafted resume cover page can make all the difference. It's not just a piece of paper; it's your chance to showcase your skills, highlight your career goals, and captivate potential employers from the get-go. But what exactly is a resume cover page, and how can you create one that stands out? In this article, we will delve into the world of resume cover pages, providing you with inspiring examples, expert tips, and a step-by-step guide to help you craft a winning document. So, let's embark on this journey to elevate your professional profile to new heights!
One Page Resume Cover Letter
Electrician Resume Cover Letter
Driver Resume Cover Letter
Draftsman Resume Cover Letter
Dietitian Resume Cover Letter
Internship Resume Cover Letter Example
Math Teacher Resume Cover Letter Example
Project Manager Resume Cover Letter Example
Loan Associate  Resume Cover Letter Example
Resume Cover Letter Example
Sports Resume Cover Letter Example
Account Executive Resume Cover Letter Example
Airline Resume Cover Letter Example
Airline Resume Cover Letter Example 2
Financial Analyst Resume Cover Letter Example
Admin Assistant Cover Letter Example
Resume Cover Letter Guide
sjsu.edu
Sample Cover Letters and Resumes
www2.gov.bc.ca
Basic Resumes Cover Letters
career.ucla.edu
Creative Resume Cover Letter Guide
hire.ucmerced.edu
Modern Resume Cover Page
capital.edu
Standard Resume and Cover Letter Guide
studentaffairs.baruch.cuny.edu
Printable Resume and Cover Letters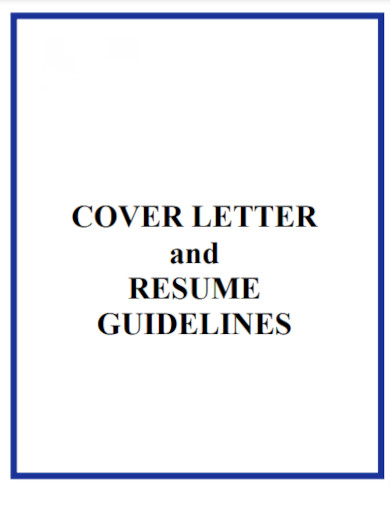 tru.ca
What is a Resume Cover Page
A resume cover page, also known as a cover letter, is a one-page document that accompanies your resume when applying for a job. It serves as an introduction to your qualifications, skills, and experiences, allowing you to showcase your unique value proposition to potential employers. Unlike the resume, which provides a concise summary of your work history, a cover page gives you the opportunity to highlight specific achievements, express your enthusiasm for the position, and demonstrate your compatibility with the company's values and culture. Think of it as your personal marketing tool, designed to make a memorable first impression and entice employers to delve deeper into your application.
How to Create a Resume Cover Page
Before diving into the creation process, it's essential to understand the purpose and significance of a well-crafted resume cover page. This introductory paragraph will guide you through the key elements and considerations involved in creating an impactful cover page.
Step 1: Understand the Job Requirements
Begin by thoroughly analyzing the job description and understanding the key skills, qualifications, and qualities the employer is seeking. This will help you tailor your cover page to align with their expectations.
Step 2: Research the Company
Conduct research on the company's values, culture, and mission. This knowledge will allow you to showcase your compatibility and enthusiasm for their organization in your cover page.
Step 3: Personalize Your Introduction
Start your cover page with a strong and engaging introduction. Address the hiring manager by name, if possible, and express your interest in the specific position. Grab their attention and make them eager to read further.
Step 4: Highlight Your Skills
In the body paragraphs, focus on showcasing your skills, both hard and soft, that are relevant to the job. Provide specific examples and quantify your achievements when possible. This will demonstrate your capabilities and differentiate you from other candidates.
Step 5: Connect with Your Career Goals
Clearly state your career goals and explain how the position aligns with your aspirations. Showcase your enthusiasm for the industry and your motivation to contribute to the company's success.
Step 6: Showcase Your Work Experience
Highlight your relevant work experience and accomplishments. Emphasize how your previous roles have prepared you for the position you are applying for and how your contributions have made a positive impact.
Step 7: Maintain a Professional Tone
Throughout your cover page, maintain a professional and confident tone. Avoid clichés and generic statements. Instead, focus on providing specific, compelling evidence of your qualifications and abilities.
Step 8: Proofread and Edit
Before submitting your cover page, carefully proofread it for any grammatical or spelling errors. Ensure that the formatting is consistent and the content is concise and easy to read.
Step 9: Tailor for Each Application
Customize your cover page for each job application. Highlight the most relevant skills, experiences, and achievements that directly relate to the specific position you're applying for. This shows the employer that you've taken the time to understand their requirements and are genuinely interested in the role.
Step 10: Use an Effective Closing
End your cover page with a strong closing paragraph. Reiterate your interest in the position and express your eagerness for the opportunity to discuss how your qualifications align with the company's needs in an interview. Thank the hiring manager for their time and consideration.
FAQs
What are hard skills and soft skills, and why are they important on a resume cover page?
Hard skills refer to specific technical or job-related abilities, such as coding, project management, or language proficiency. Soft skills, on the other hand, encompass interpersonal qualities like communication, leadership, and problem-solving. Both types of skills are crucial to showcase on a cover page as they demonstrate your competence and potential to excel in a given role.
How should I format the paragraphs on my resume cover page?
When it comes to paragraph format on a cover page, it's essential to maintain a clean and organized appearance. Start with an engaging introduction paragraph, followed by two to three body paragraphs highlighting your skills and experiences. Use bullet points, subheadings, or bold text to enhance readability and make important details stand out.
What is the optimal text structure for a resume cover page?
A well-structured cover page typically consists of an introduction that grabs attention, body paragraphs that provide evidence of your qualifications, and a strong conclusion that reiterates your interest in the position and invites further action. Consider using a logical flow that guides the reader's attention and maintains coherence throughout your cover page.
Crafting an impressive resume cover page is an art that requires careful consideration and attention to detail. By showcasing your skills, aligning your career goals, and highlighting your work experience, you can create a powerful document that sets you apart from the competition. Remember, whether you're creating an internship resume or a manager resume, the principles remain the same – make it engaging, concise, and tailored to the specific role you're applying for.
Now armed with examples and a step-by-step guide, go ahead and create your own outstanding resume cover page. This invaluable tool will help you open doors to new opportunities and increase your chances of landing your dream job. Good luck on your journey to professional success!