In the bustling world of job hunting, having a well-crafted resume is a game-changer. This article provides an in-depth guide on creating an effective receptionist resume, with over 19 examples in various formats such as PDF, DOC, Apple Pages, and MS Word. We will also delve into process the of determining and computing your liquid assets, and answer some frequently asked questions…

1. Head Receptionist Resume
2. Service Receptionist Resume
3. Hotel Receptionist Resume
4. Hospital Receptionist Resume
5. School Receptionist Resume
6. Receptionist Job Description Resume
coyotes.nhl.com
7. Receptionist Skills Resume Example
monster.com
8. Student Receptionist Resume Format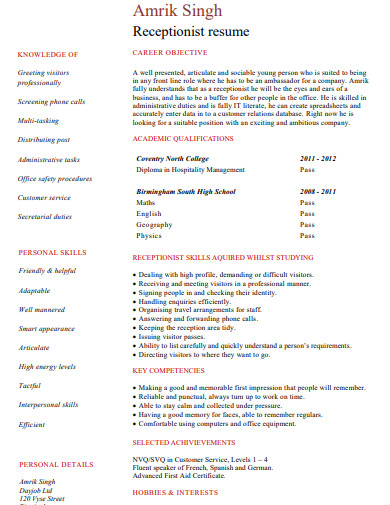 dayjob.com
9. Office Receptionist Resume Sample
livecareer.com
10. Receptionist Cover Letter for Resume
resumegenius.com
11. Hotel Receptionist Resume Format
dayjob.com
12. Experienced Receptionist Resume
dayjob.com
13. Dental Receptionist Resume Example
writenwrite.com
14. Simple Reception Resume
cvtips.com
15. Receptionist Resume
maca.gov.nt.ca
16. Professional Reception Resume
odlc.utoronto.ca
17. Medical Receptionist Resume Duties
ruralhealthwest.com.au
18. Word Receptionist Resume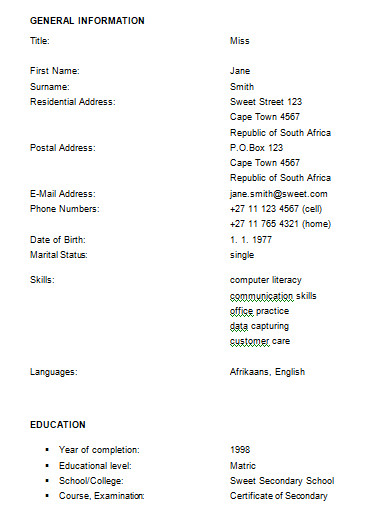 workplacements.cz
19. Printable Receptionist Resume
monash.edu
20. Executive Receptionist Resume
resumebaking.com
What is a Receptionist Resume?
Receptionist resume is a document that outlines your skills, experiences, and qualifications for a receptionist role. It is your professional introduction to potential employers, showcasing your ability to handle front desk responsibilities, including greeting visitors, answering phone calls, and performing administrative tasks.

How to create a Receptionist Resume
Before we delve into the steps of creating a receptionist resume, it's essential to understand the importance of this document. Your resume is your first impression, and it needs to be a strong one.
Step 1: Start with your contact information:
This includes your full name, phone number, email address, and LinkedIn profile if applicable.

Step 2: Write a compelling resume profile:
This is a brief summary of your skills and experiences that make you a suitable candidate for the job. For more guidance, refer to our article on 'Resume Profile'.
Step 3: Detail your work experience:
List your previous roles, responsibilities, and achievements. Use the 'Resume Experience' link for more guidance.
Step 4: Include your education and any relevant certifications:
This section should include your highest level of education and any courses or certifications that are relevant to the receptionist role. Alos, include a cover letter. Don't forget to check out our 'Cover Letter' and 'Letter Address' articles for more tips.
FAQs
What should I include in my receptionist resume?
Your receptionist resume should include your contact information, a resume profile, work experience, education, and any relevant skills or certifications. For more information, check out our '10+ Receptionist Job Description Examples'.
How can I make my receptionist resume stand out?
To make your resume stand out, tailor it to the job description, use action verbs, quantify your achievements, and ensure it is free of errors. Our 'Best Resume Format' article provides more information on this.
What format should I use for my receptionist resume?
The best resume format is the one that best highlights your skills and experiences. The 'Best Resume Format' link provides more information on this.
In conclusion, a well-crafted receptionist resume can open doors to new opportunities. By following the steps outlined in this guide and utilizing the provided examples, you can create a resume that showcases your skills and experiences effectively. Remember, your resume is your ticket to a promising career as a receptionist. For more tips, check out our '45+ Job Application Letter Examples' and 'Resume Cover Page Examples'.