According to The Guardian, The Da Vinci Code by Dan Brown is the number one best-selling book of all time based on UK sales. One of the reasons it reached number one is its well-written and engaging story. And, the publishers of the book did an excellent job marketing Dan Brown's best-selling masterpiece. However, there's one aspect of it that helped it reached the best-seller list. And that's its cover. If you look up The Da Vinci Code's cover, you'll see that it's very interesting and attractive, which might've compelled book lovers to buy a copy of it. That shows that covers are indeed an important component of books despite the saying, "Don't judge a book by its cover." So, if you're planning to publish that book which you've written tirelessly, make its cover appealing. Our Vintage Book Cover Examples can certainly help you with that! They're yours for the taking below!
10+ Vintage Book Cover Examples
1. Vintage Book Cover Template
2. Free Vintage Book Cover Template
3. Free Vintage Photobook Cover Template
4. Vintage Book Cover Example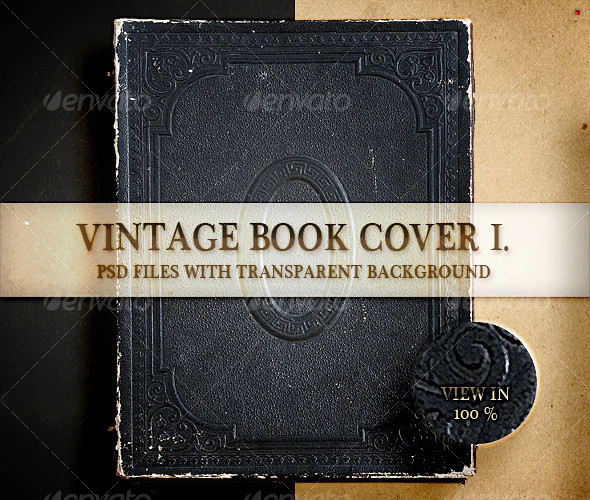 Download
5. Sample Vintage Book Cover

Download
6. Creative Vintage Book Cover

Download
7. Simple Vintage Book Cover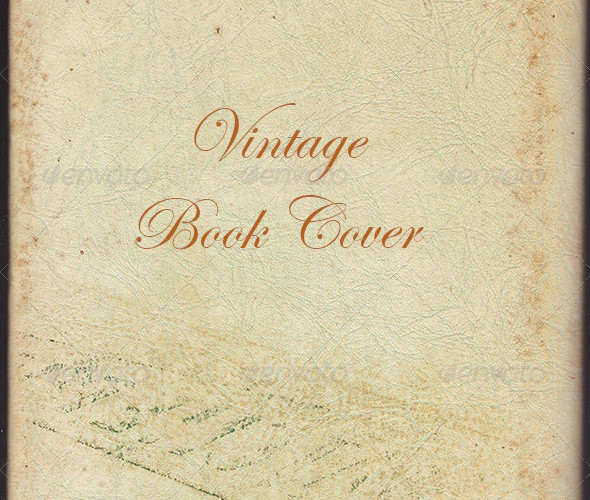 Download
8. Modern Vintage Book Cover

Download
9. Vintage Book Cover Design

Download
10. General Vintage Book Cover

Download
11. Editable Vintage Book Cover

Download
What Is a Vintage Book Cover?
A vintage book cover art sports a classic design style. It's made to resemble the hard cover of antique books or first edition books. Some books that were published in our generation had a vintage book cover design. The author and publishers intended them to make their books appealing and nostalgic. A lot of book lovers adore vintage-style covers. And that's also another reason why authors and publishers adopted them.
What Is the Purpose of a Book Cover?
The purpose of a book cover is more than just being the protection of a book's pages. It's not just a casing. Keep in mind that a book is still a book without a cover. A reader can still go over its contents without any hindrance.
The real purpose of a book cover is to set the tone of the book's story or topic. It provides the readers with a sense of what to expect as they flip each page and finish each chapter. It helps them to imagine a scenario of what's transpiring through the author's words. Other than that, a book cover completes the identity of a book.
And let's face it. Even though we're so hard-nosed about not judging books by their covers, we're easily captivated by them. That's the case when we visit bookstores. We tend to grab books from their shelves to check them out because of their interesting book covers.
How to Make Vintage Book Covers
Creating book covers isn't easy, let alone vintage ones, and there's no shame in admitting it. However, that doesn't mean you can't do it. You can start doing it by learning the basics. So here are the four basic steps in creating a vintage book cover:
Step 1: Check Out Old or Antique Books
If you don't have any book cover ideas with vintage design, feel free to check out books that were published 50 to 100 years ago. Make sure to search for their first edition. You can use them as your inspiration for your book cover. But don't replicate or copy them entirely.
Step 2: Choose Vintage-Style Backgrounds
Most vintage book covers have a dark background. So that would be a good choice for your book cover. You can also opt for a background that looks like an old book page with foxing stains. However, it's all up to you. Your book cover should manifest your personality and creativity. Just make it look like the classics.
Step 3: Integrate Vintage Graphics or Images
Although a vintage background can already make a vintage book cover, it would be better to add some graphic designs or images. They give your book more visual identity. And they also make your book cover more aesthetically attractive. Just make sure to put them in the right spot of the cover.
Step 4: Select the Best Font Styles
There are no rules on what font style to use for a vintage book cover. The only rule is to choose one that fits with your cover's design and your book's tone. So set the most fitting font style for your book title and your name as its author.
FAQs
What books have the best covers?
Here are some classic science fiction, crime, and fantasy novels with the best book covers:
Jaws
The Godfather
Jurassic Park
1984
The Wizard of Oz
A Clockwork Orange
Treasure Island
The Road
American Psycho
Dracula
Beowulf
Flowers in the Attic
To Kill a Mockingbird
Psycho
What should I include on the back of my book cover?
The back of your book must have a short overview of your background as the author. And it should also have a short summary of your book's content. The publishers will also place their publishing company's name, address, contact details on the back of the cover. You can also include images of the front covers of your other published books. That's one way to promote your other masterpieces.
How to clean old book covers?
One of the best products to clean old book covers is the Demco Book Cleaner. It's easy to use. Just dissolve it in hot water, apply it on a paste cloth, and wipe it on your book cover's surface.
A vintage book cover will complement the amazing story of your book. We never know. It could be the very thing that can propel your book to the bestseller list, joining the ranks of The Da Vinci Code and the Harry Potter series. So start making your cover now with the aid of our Vintage Book Cover Template!