Occasions accumulate people and give them the chance to recreate and communicate with each other again. Though moments like these don't always require to be formally arranged, usually, it's better to organize and plan events properly. In these cases, using a program is highly advisable.
Program Examples & Templates
Planning on how to chronologically arrange events on an occasion in an impressive way could be arduous and usually takes a lot of your time. And sometimes, the program's design also matters, especially if it's a big and important event. Talking about programs, we got you here the best samples and templates to help you create your own.
1. Faithful Pet Funeral Program
Remembering the time when you first touched your cute little puppy or kitten, you might remember how happy you are at that time as well. However, when they leave, these cloud nines could turn into flashes of lightning. To give them a proper funeral, you can use this program design and create one in no time.
2. Creative Funeral Memorial Program
Losing your loved ones is really difficult, and sometimes, despair is just unbearable to keep it within ourselves. A funeral is one way to share a person's grief with other people who have been part of the life of the ones who died. Since this occasion is often done solemnly, it would be great if you have a program.
3. Birthday Program
Every birthday is a reminder of how victorious you are for reaching it that far, that's why some really celebrate it annually. If you or someone in your life is going to have their birthday, it is more fun to enjoy it with your family and friends. Send them an invitation and properly arrange the occasion with this program template.
4. Wedding Program
A wedding could be one of the most significant and dramatic ceremonies in one's life. It seals the commitment of two lovers to hold and have themselves for better or worse. If this celebration is one of your greatest dreams, you might consider ensuring that it would go smoothly. Imprint your program with this wedding program, especially suited for a rustic theme.
5. School Program
School is an institution full of events and activities. Furthermore, these activities are participated by several people which could basically include the students, teachers, and parents. As a result, these should be devised and arranged well. Let this template help you present your articulately planned school program into papers.
6. Graduation Ceremony Program
Graduation ceremonies are formal celebrations. This commemorates the academic excellence and victory of the passing learners in a specific field. Together with this huge commencement, it is also expected that it will be attended by numerous participants. As an organizer of this event, a program is a must-have.
7. Floral Wedding Reception Program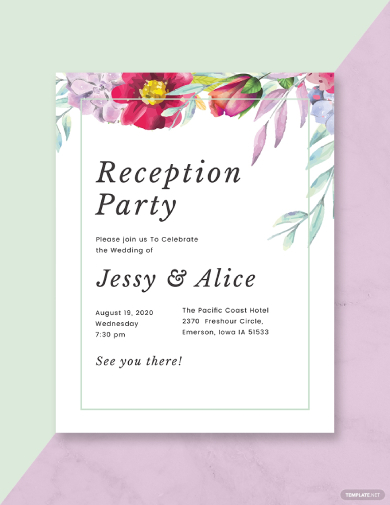 A wedding is one of the most special days of an individual. Every second during this day counts; thus, utilize them appropriately by having a tangible manifestation of the official plan for your nuptial. Seek no more. This template possesses everything that you might need, which would be perfect for a floral theme.
8. Anniversary Program
Just like birthdays, anniversaries also celebrate the triumph of a business or a relationship for surviving another year. As a form of gratitude, one could arrange a gathering. With that, a program could really help you a lot. Talking about it, this template could indeed help you own a decent one faster than ever.
9. Baby Shower Program
Throwing a baby shower party? Give that occasion a graceful flow with this free template. Designed in a modern and minimalistic way, this program template would surely help you keep track of the moments. Provide the pregnant woman and her baby a great opening for the next chapter of their lives, and with this template, success is for sure.
10. Sports Program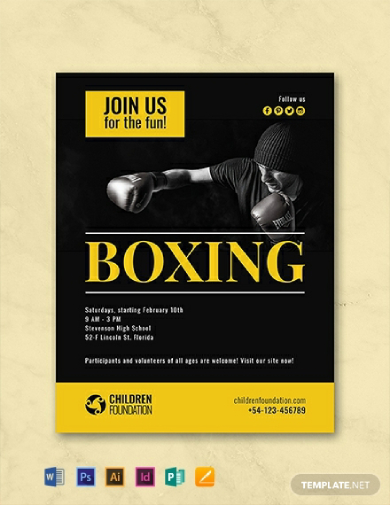 In sports, time and schedules are meticulously observed; thus, a program would definitely be a great help for the organizers to monitor the holistic flow of the event. If you want to create an outstanding sports program but too busy to make one, let this fully customizable template lend you a hand to keep the game on time.
11. Retirement Program
A retirement party is a celebration of an individual's dedication and perseverance of being a part of a company or organization. This also indicates an entrance to a fresh chapter of one's life and signifies a brand-new exploration. If you're going to throw a party for someone's retirement, let this program state your arrangement of that fete for you.
12. Concert Program
Programs are highly useful in concerts. In events that involve a lot of attention and time from numerous people, schedules are strongly observed. Concerts should be planned well to avoid complaints from the participants too. Moreover, the presence of programs in such activities could also give the audiences a guide of what to expect. You may try this template as well.
13. Christmas Party Program
Every year, people have a lot of ways to celebrate the holidays, and an example of that is through a party. Christmas parties include a lot of activities such as games, presentations, and, of course, exchanging gifts. With these various exercises, it is vital to keep the whole event organized. This sample of Christmas party program would really help you every season.
Events that reunite us with other people are very special. Though we don't always need to take everything seriously, it would be better if we prepare something that would completely remind us of the series of events. These creative samples and templates of programs would surely help you with that. If you want more, you could always seek for them on our website.