Writing has, is, and will always be a part of every human's life. In our lives, we have already experienced writing a lot: essays, reports, theses, etc. And in those times, each one of us can always come up with a lot of ideas to write about: ideas for creative writing, ideas for fiction writing, etc.
Writer or not, each person will, at some point in their lives, be able to experience writing something or simply wanting to write something. At times like this, writers may find writing in first person quite easy. This can be observed in diary entries, reaction writing papers, and in some novels.
1. College Persuasive Writing Example
2. Teaching Persuasive Writing Example
3. Professional Persuasive Example
What Is Persuasive Writing?
Persuasive writing is among the four main types of writing. Usually, the writer's purpose is to persuade the readers to agree with his/her opinion on a certain issue/topic. They present persuasive arguments supported by facts, and counterarguments, balancing the presentation of both sides of the argument of business writing. An effective piece carefully rebuts counter arguments with strong facts and opinions, while convincing the readers that the writer's claim is unbiased. The writer can either encourage a call to action, or simply present strong opinions to the readers.
How to Plan Persuasive Writing
You want your readers to hear you out, fine. But first you need to plan out your plan template. Here are some steps on how to plan persuasive writing.
Pick a side. Know which side you are on. If you're neutral, toss a coin (I'm serious). And stick to your side.
Research. Research well. Know your side of the argument like the back of your hand. Know the other side of the argument like the back of your other hand. Never argue with something you have no knowledge of.
Know your readers. This will help you understand the mindset of your readers and write an article writing which appeals to them.
4. Legal Persuasive Writing Example
5. Business Persuasive Example
6. Persuasive Essay Writing Example
7. Persuasive Writing for Middle And High School Example
8. Basic Persuasive Writing Example
9. Persuasive Writing Outline
wisdomhomeschooling.com
10. 5th Grade Persuasive Writing Example
bhamcityschools.org
11. 6th Grade Persuasive Writing Example
digitalcommons.trinity.edu
12. 4th Grade Persuasive Writing Example
enetlearning.org
13. 9 Grade Persuasive Writing Example
sausd.us
14. 3 Grade Persuasive Writing Example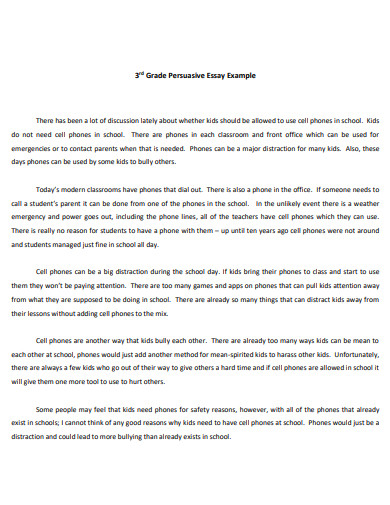 myperfectwords.com
15. Year 7 Persuasive Writing Example
worksheetcloud.com
16. High School Persuasive Writing Example
dash.harvard.edu
17. Persuasive Writing Paragraph Example
s3.amazonaws.com
18. 7 Grade Persuasive Writing Example
kyrene.org
19. Persuasive Writing Structure Example
balgowlaht-p.schools.nsw.gov.au
20. Persuasive Letter Writing Example
readingrockets.org
21. Persuasive Writing Graphic Organizer Example
isa.edu.gr
22. Persuasive Text Writing Example
bunscoilris.ie
23. Persuasive Poster Writing Example
bpb-us-w2.wpmucdn.com
24. Persuasive Speech Writing Example
speechanddebate.org
25. Persuasive Rubric Writing Example
cdnsm5-ss9.sharpschool.com
26. Persuasive Writing Conclusion Example
glebe.apsva.us
27. 2nd Grade Persuasive Writing Example
uen.org
28. Persuasive Writing Layout Example
asquithgir-h.schools.nsw.gov.au
29. Free Persuasive Writing Example
fayzahyahya.weebly.com
30. Lesson Plans for Persuasive Essay Writing Example
hart-ransomcharter.com
31. Persuasive Writing Revision Example
haberdashersabrahamdarby.co.uk
Importance of Persuasive Writing
Persuasive writing may be intended for both commercial and non-commercial usage. Basically, the writer's purpose is to persuade the readers. However, persuasive writing, for non-commercial purposes, can also be considered a "summary writing" of both sides of the argument. Also, people need to consider a second opinion. It is always better to know other people's opinions, not to be influenced by them, but to look at the matter from another angle. For commercial purposes, persuasive writing can be used to gain the attention of the audience about a certain product or service.
Tips for Persuasive Writing
For your convenience, this article provides writing examples in .doc format. But if you want to write your own, here are some tips to consider:
Present unbiased opinions. As much as you want to convince your readers, be objective and avoid writing overly-biased opinions.
Use facts well. You've done your research, use it to support your claims. But, falsifying of information will affect your credibility as a writer.
Be organized. Organize your writing. Present arguments clearly. Do not confuse your readers with too much information.
Cite your sources. Give credits to the people who deserve them. This is your way of thanking them for providing you the facts you needed.