Oftentimes, we tend to feel fine about making boring essays or stories. We forget about the thought that there are readers who would prefer works that are full of life and those works that would make them feel more alive. Descriptive writing is one way of bringing out the best in your writing skills. It helps you stay connected to the readers while bringing them full satisfaction of your entire work.
1. Descriptive Writing Lesson
2. Descriptive Activity Writing
3. Paragraph Descriptive Writing
4. Descriptive Critical Writing
5. Top Grade Descriptive Writing
6. Letter Home Descriptive Writing
7. Example of Descriptive Writing
8. Descriptive Writing Assignment
9. Literacy Descriptive Writing
10. Printable Descriptive Writing
11. Descriptive Writing Skill Sheet
12. Beach Descriptive Writing
cheylin.com
13. 9 Grade Descriptive Writing
everydaycupofenglish.com
14. Forest Descriptive Writing
descriptivewriting.files.wordpress.com
15. Descriptive Writing 5 Senses
cpb-us-w2.wpmucdn.com
16. Short Descriptive Writing
govtwomencollegeslm8.org
17. Grade 3 Descriptive Writing
education.gov.gy
18. Descriptive Paragraph Writing
livingeggs.co.uk
19. Descriptive Essay Writing
uobabylon.edu.iq
20. Creative Descriptive Writing
huntcliff.n-lincs.sch.uk
21. School Descriptive Writing
hawallieltblog.files.wordpress.com
22. Descriptive Story Writing
catking.in
23. Summer Descriptive Writing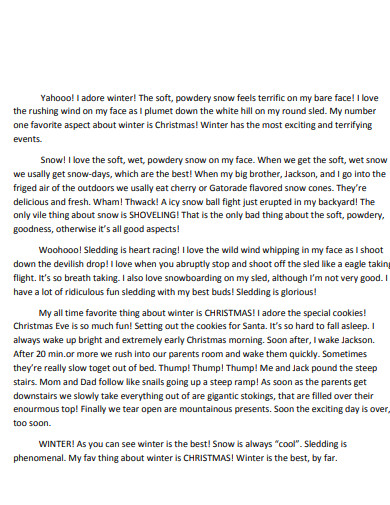 lcps.org
24. Person Descriptive Writing
learn2write.co.uk
25. Simple Descriptive Writing
thedeepbaregarden.files.wordpress.com
26. Simple Descriptive Writing
multifangled.com.au
27. Teaching Descriptive Writing
files.eric.ed.gov
28. Descriptive Writing Worksheets
fitchburgartmuseum.org
29. Descriptive Writing Rubic
lancasterschools.org
30. Descriptive Writing in PDF
education.ucdavis.edu
What is Descriptive Writing?
Descriptive writing is defined as a type of writing that gives appropriate description of a place, person, thing or an event. The description should be clear in a way that the readers would be able to imagine what it looks like. It is like watching a beautiful painting expressed in words.
Descriptive writing plays an essential role in writing essays. It will give you the opportunity to communicate with your readers rather than giving them a plain explanation of the contexts.  If you want to achieve a good descriptive writing skills, simply find an avenue to interact with your readers.
What are the Characteristics of a Good Descriptive Writing?
There is an involvement of the five senses and these senses refers to the sense of sight, sound, taste, touch and even smell.
Descriptive writing (sense of sight)
This allows your readers to see by means of words. Try to look at the example below taken from a winning novel.
' I could picture the smooth oval of Laura's face, her neatly pinned chignon, the dress she would have been wearing: a shirtwaist with a small rounded collar, in a sober color – navy blue or steel grey or hospital-corridor green. Penitential colors – less like something she'd chosen to put on than something she'd been locked up in.'  (The Blind Assassin, p. 4)
Descriptive writing (sense of sound)
This simply means describing a sound.
Here is an example:
Her high-pitched voice annoys me.
The instruments sounded lightly-compressed as they tried to play an alternating rhythm.
Descriptive writing (sense of taste)
It might become a little complicated when you are going to describe the kind of taste. You are to describe a taste only when the characters use their mouth or tongue in a specific scene. Consider the examples below:
My classmate gave me a very sweet bar of chocolate from Canada.
I overpoured the salt on my fries. Now it tastes very salty.
Descriptive writing (sense of touch)
This will make you feel what the character feels when he or she touches something. It may be an object or a person. It may be referring to the texture or the type of feeling an object or someone gives to you.
For example,
I make it as a habit to run my fingers through my cracked lips.
I can feel his soft skin as he began to touch my hand.
Descriptive writing (sense of smell)
All of us can instantly remember a certain event in the past or a person when we accidentally come across of such a familiar scent. Describing what the character smelled in the story is like imagining what type of smell it is. Well, it is like going to be more specific like any other description does.
For example,
My newly bought perfume has a sweet scent.
I don't like eating durian fruit. It has a very pungent odor.
2. It is much more pleasing to use figures of speech.
The use of figures of speech makes your content more creative. You may use it when writing novels that would surely make your readers want to read more. Here are some examples written by famous authors:
"Her voice… creaked like the hinges of a rusty iron gate." – Stefan Zweig
"Voice like a coyote with bronchitis." – O. Henry
3. Arrange your descriptions in chronological order.
It is best to supply descriptions in a well-arranged manner. Readers would prefer writings that are pleasant to read. You may want to describe something starting from its appearance down to its other aspects.
An Example of a Descriptive Essay
On a hot summer, Berlin and I decided to go to the nearest beach in our town. It was a typical boring day where we were supposed to do some chores but quite lazy to do so. Berlin is my best friend. He is almost six feet tall with muscles that were perfectly toned. I am just a typical college kid who has an average height and definitely loves the idea of dancing.
We were at the beach when we saw a huge dog coming our way. I thought it was going to bite me so I ran as fast as I could. I can hear Berlin's annoying laugh and he even has the time to record what just happened. It turns out that the dog wants to play with me. He is such an adorable dog. He has a red collar on his neck labeled "Kobe". I guess that was his name. 
I decided to take a quick swim. I can feel the cold water on my skin and it feels so refreshing. I've always wanted to have a break like this. I took a glance at Berlin and the dog. They were enjoying each other's company. This is one of my best days!
FAQs
What are the forms of descriptive writing?
It can be writing for a person, writing for a place, or writing for an object.
How many words do you need in descriptive writing?
There is no limit in words. It depends on your professor or it depends on you.
Is it necessary to use difficult words when describing something?
You may use simple words to make it easy for the readers to understand.