If you are organizing an event, as an event manager, it is your responsibility to make it successful. The event can be seen as a huge revenue generator so that it is important to have a solid plan before starting off a variety of programmes in the event. Here conducting a SWOT analysis becomes mandatory as it seems to be the best determinant of the event. A SWOT analysis examines strength, weakness, opportunities and threats that can possibly arise while conducting the event.
While no event can be successful without constructing a proper plan, SWOT analysis has become the chosen option for event managers. With this in mind, we have compiled a few best event SWOT analysis examples on this page, let's have a look.
Event Swot Analysis Examples
1. Event Manager SWOT Analysis Sample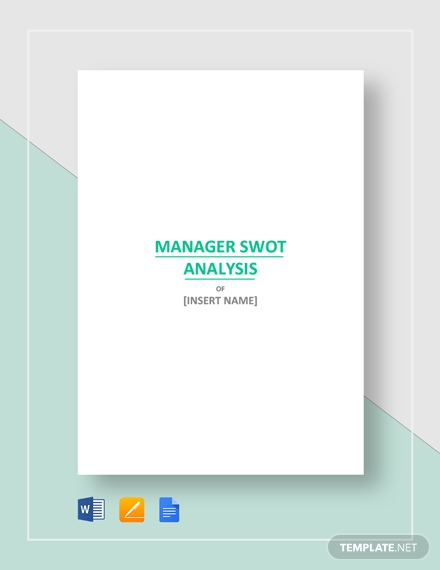 Conducting a SWOT analysis prior to the event helps you gather the strength of the event. By knowing the strength of the event, you have high chances to reduce the estimated budget rate. For instance, if the venue of the event comes nearby transport area then you no need to arrange a transport facility for the guests to arrive. Here, you eliminate the transport charges in the budget section. Moreover, you will come to know a lot of advantages through conducting a swot analysis. There is always some purpose for you behind arranging an event. It can be revenue collection, getting your team familiar or making your improving worker productivity. Conducting a swot analysis make everything possible.
2. A Swot Analysis On Sustainability of Festivals
The goal of conducting a swot analysis would be to get maximum revenue than previous events. But most of the events fail to return even their investment due to the poor plan and implementation. Here if the swot analysis is conducted perfectly, then the results will impress you by yielding an abundance of positive reviews. SWOT analysis of event usually examines and utilizes the strength of regulating the event. In common, it comprises factors like experienced team members, effective tools for promotion and getting a new set of clients under the strength section. Once the programme is successfully done, then the impact you gain such as improving worker productivity become the strength of the event. These things will be divided into futuristic benefits. Check the sample analysis attached here which examines the analysis on the sustainability of festivals.
3. Pre-Festival SWOT Analysis
It is unavoidable to meet weakness when it comes to arranging an event, but it should not hinder you from reaching your goals. Hereby conducting a pre-festival swot analysis would help you define the weakness and rectify them prior to the event. A swot analysis must be conducted a month before in order to solve the visible and possible weakness. Under the weakness part, the swot examines whether you are left with limited time, lack of group experience, unqualified members, broken equipment or cost overrun. You document the swot analysis by analysing the above things which then help you define the success of the event.
4. Sports Event SWOT Analysis
You have high chances of receiving threats and weakness in conducting the sports event. As everyone knows, sports event needs to be conducted in a spacious area, which definitely asks you to spend a lot. On the other hand, it is not easy to find the ideal atmosphere to conduct different kinds of sports. Here swot analysis becomes mandatory. As you find the weakness and threats in the very initial stage of the research you have a long duration to fix them. You can change the venue, predict the centre expenses, negotiate room rates, food and beverage costs. You find both opportunities and threats through conducting a perfect swot analysis like the one attached here.
5. SWOT Analysis for the Event in the City
Lack of finance highly impacts the event. By preparing a swot analysis you figure out the total expenses to conduct the event, buy this you prepare yourself ready prior to the event. Last minute hassle would get avoided by preparing a swot analysis. For instance, it is important to register for an event before conducting it. If you fail to do it, the programme would be ended in between. Check whether the registration process runs slowly, loses the date easily, consumes a lot of time or is complicated. You find these things during the swot analysis. So once you are done with this research, you can proceed with the event.
6. SWOT Analysis of the Event
Creating a swot analysis help you identify the possible ways to improve your event towards reaching the pre-defined goals. With multiple ways to do before organizing an event, swot analysis has become a cost-effective and effortless option. Identifying strengths and weakness to conduct any event would be easier for experienced event managers, but spotting the appropriate opportunities and threats would be a big task for them. Here swot analysis let them identify both internal and external factors which have been a huge hinder for you from reaching your goals.
7. SWOT Analysis of Mass Events
Conducting an event in common requires a lot of attentiveness from you as it involves a bundle of risks. Similarly, when it comes to arranging a mass event you will be standing on the grounds of threats and weakness. Here, swot analysis of mass event protects you from the unfortunate risks help you conduct 100 per cent successful programme. A swot analysis can make or break the event, so that make sure you prepared a document just like the one given above.