Organizations work all day to achieve their daily goals. It is essential to work efficiently and with full effort to reach the desired goals. More so, it is vital to create a systematic way of working so that it gets easy to accomplish projects and proposal deals. Whether it can benefit your employees and business in general, know that you must try to create a plan so that you can bind yourselves in a routine that can make your business goals easy to achieve. With that in mind, check out the following work plan examples to have a guide with how you can start with your own. 
22+ Work Plan Examples
1. Simple Work Plan Template
2. HR Work Plan Template Example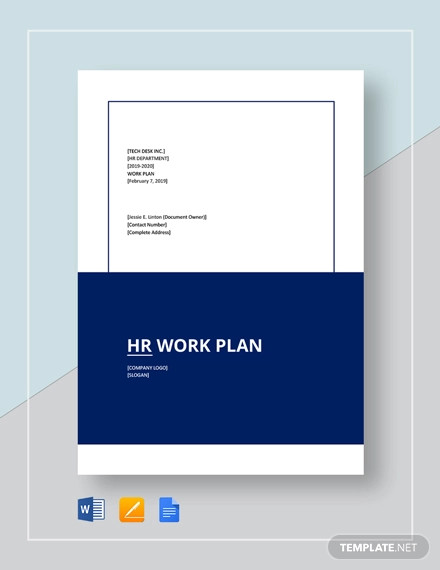 3. Example of Blank Work Plan Template
4. Marketing Work Plan Example
5. Construction Work Plan Template
6. Compliance Work Plan Template
7. Sales Work Plan Template
8. Work Plan Example Format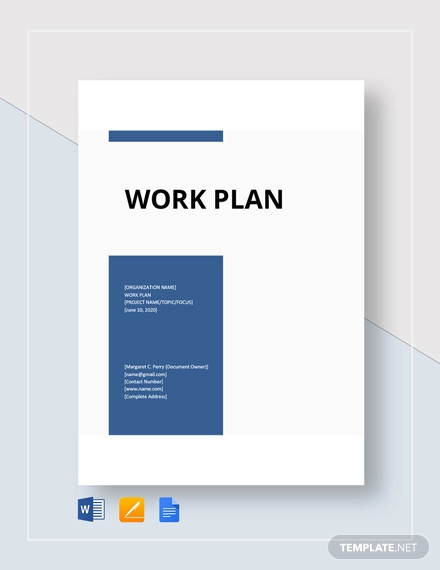 9. Consultant Work Plan Template Example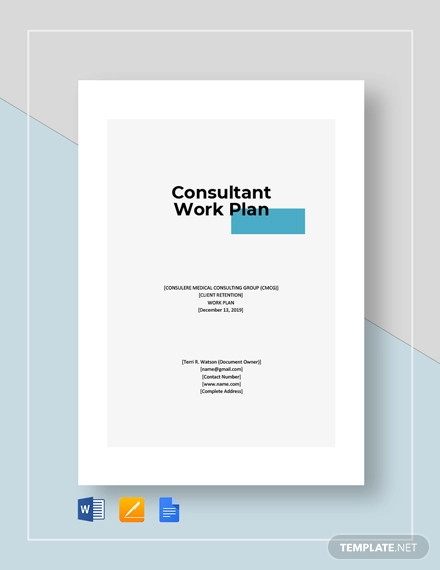 10. Developing Work Plan Sample
11. Work Plan Development Template
12. Annual Work Plan Summary
13. Strategic Work Plan Example
14. Sector Work Plan Sample
15. Good Work Plan Sample
16. Objective Work Plan Example
17. Project Work Plan
18. Shared Work Plan Application
19. Work Plan Template in PDF
20. Annual Work Plan Template
21. Student Work Plan
22. Individual Work Plan
23. Generic Work Plan for Developing
What Is a Work Plan?
In business, a work plan represents a substantial document that organizes significant and crucial projects. It contains different elements, such as the business project plan itself, objectives, action plan, and scope of work. 
Importance of Bigger Business Projects
Many organizations don't get to experience what an established company deals with on a weekly or monthly basis. Big projects are substantial as these expand market reach, increase sales, and improve brand awareness. According to the report published by Agilest.org, IT projects could cost up to a 200% budget. And perhaps, you do not want a great project to die. Therefore, it is substantial to make a project work plan that will help in accomplishing the project. 
How To Make a Work Plan
Making a detailed work plan can be extremely exhausting when you wanted this project for so long. You want to be comprehensive and successful, so you want to make sure everything is in place. Just like business proposals, it needs to contain various essential elements, such as project action plans. So, to guide you through, follow the steps below. 
1. Know the Purpose
Work plans are useful when you know what it is for. So, when you start developing a work plan, always dig deeper into determining its purpose. What kind of business plan are you trying to make? Is it for a restaurant launching or a retail store opening? Little decision making affects the following steps. Therefore, it has to undergo deliberate discussion and taking down notes of meeting minutes to organize all primary aspects. 
2. Create SMART Goals 
Before you proceed with the actual planning, make sure that you establish smart goals. Keep it realistic, measurable, and time-bound. These are goals that should help you keep on track with your work plan. So, when you start with the execution, you know what your aims are. 
3. Identify Your Resources
Now, time to know what you have. Include the resources that would be substantial for your project. These are materials or equipment that vary depending on the project's needs. It can be machines or even needs and threads. Do this appropriately by preparing a project checklist. Add everything necessary. With this, you can easily mark what you have already and what is yet to obtain. 
4. Know the Constraints
Know that in every project planning, there are always obstacles, and those are the things that you have to be careful of. For example, in your schedule, if the project needs an extension to finish, this can affect the financial plan. Therefore, you must make adjustments to your project schedule. By doing this, you can avoid delays in production. 
5. Make Your Strategy
Lastly, go through each step. Know what you can do with your resources and overcome the challenges. Then, create a list of the action plan that aligns well with your strategic business plans. Think of what should happen next week or in the next three months. With this, you can organize the flow of the steps that you will do. 
FAQs
How do you define a work plan schedule?
A work plan schedule is a valuable material that helps assign dates and times for a particular project.
How is an effective plan defined?
Effective planning achieves goals and objectives. It utilizes the resources that will be useful in the process of doing the project. It is helpful in a way that keeps you on track.
What are the types of planning?
The types of planning include tactical, strategic, contingency, and operational.
Work plans are substantial in achieving what you must. Indeed, preparing a document where you can plot your objectives and action plan keeps you stay focus. By now, you are probably thinking of a big project. Before you proceed, do the steps above to come up with a successful outcome.