In the 1940s, business competition in businesses started. But it was not the main challenge for most business owners before. However, when the competition arose, there was also the existence of marketing. How did this help businesses to boom? Let's jump off to the current situation of the industry today. Keep in mind that business is business. Time wasted is equivalent to misused money. Here lies the importance of a proper marketing technique. Part of the selling procedure that entrepreneurs can follow is through digital marketing flyers. Now, what is it? And how does it help in improving your advertising tactics? Fortunately, you land in the right place. Before we jump off to the tips on how you can create a marketing flyer, let us first define what it is.
13+ Digital Marketing Flyer Examples
Take a look at the flyer templates below. Feel free to download one that is suitable for your needs.
1. Free Digital Marketing Flyer Template
2. Digital Creative Marketing Flyer Template
3. Digital Marketing Company Agency Flyer Template
4. Digital Marketing Flyer
5. Digital Marketing Flyer Example
6. SEO Digital Marketing Flyer
7. Digital Marketing Flyer InDesign
8. Modern Digital Marketing Flyer
9. Creative Digital Marketing Flyer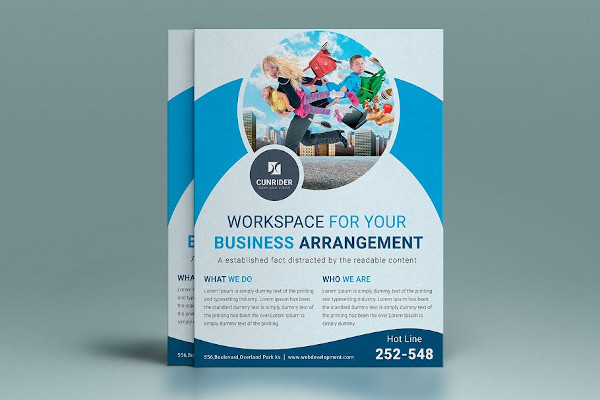 10. Retro Digital Marketing Flyer
11. Creative Digital Marketing Flyer Example
12. Modern Digital Marketing Flyer Example
13. Digital Marketing Flyer in Vector EPS
14. Digital Marketing Flyer Sample
What is a Digital Marketing Flyer?
A marketing flyer is a form of traditional marketing technique. It is often eye catching to attract more customers. This, together with other conventional advertising resources, are proven to yield good selling results and positive feedback of brand image. But how is a digital marketing flyer different from a marketing flyer alone? Generally, they are the same. But because of the technological advancements, many of the companies consider online advertising. Now, what is it about? Digital marketing flyers are online or digital promotions. Just like ordinary flyers, online promotions also helps in reaching global audiences through social media posts and internet marketing in general.
Digital Marketing Today
In today's digital marketing techniques, marketers projected up to $375 billion for marketing budget by the year 2021, according to the infographic released by DigitalMarketing.org. It's a lot to take note of. But, it is reasonable for the competition that is happening in the industry today. Of course, business owners need to step up their game, which is the reason for this increase in spending. Now, the question is, can you compete? There is no doubt that you will. But you have to consider the methods and materials to use. Perhaps, strategies and resources are already available in the market today. 
How To Make a Digital Marketing Flyer
Marketers are usually preoccupied with so much workload. Apart from the network to build, brand exposure is a necessity. Most companies would consider a digital marketing flyer. If you are also planning to consider this, you will need to think about different aspects. It is challenging to make one. But since we want to offer you help, why not look at the following tips for you to continue the process? 
1. Gather what is Necessary
In the digital world, it is either a hit or miss competition. Chances of content errors could expand and pose risks for your business. In this manner, you have to start the process by gathering the exact information. What is the flyer for? Who is your target market? Determining these factors help you create excellent content. So, always start by verifying your content before disseminating it. It pays to be cautious. 
2. Start with a Compelling Headline
Since you now have the necessary details, begin the process with a compelling headline. In doing so, think of a brief yet attractive headline. Catchy marketing always leads. Typically, this is centered and bold. So, grab your chance to capture your target's attention. However, there is one thing that you should remember when adding the headline for your promotional flyer. You have to make it big and easy to read. Therefore, you should consider this portion as your chance to gain more audience.  
3. Add Informative Content
Complete a business flyer by adding the rest of the content. Here, you don't need to write down lengthy paragraphs. Instead, keep the information brief, whether you decide to publish it through social media or a website. So, write the take-aways. This includes the products and services, contact information, and promo rates. To avoid miscommunication, it should be in bullet form. And for the last portion, leave it with a call to action. Rather than disparate calls, leave them with direct statements, such as "Please contact …" or "Call our service hotline now!". This helps clients to reach for you easily. 
4. Incorporate Graphical Images
Many people would agree that pictures paint a thousand words. And for everyone's convenience, showcase attractive graphical representations. Make an award winning marketing flyer by adding images of your products, features, or services of your company. Of course, use copyright-free photos. Then, ensure these images are of high resolution quality. Making sure of these factors secure your brand image to enhance. 
5. Check and Release It Online
Wrap it up by checking each section. Start from the headline, to the content and down to the images. As mentioned in the first step, errors are inevitable. But you can stop it from occurring by reviewing your document. Review and revise for errors. Once done, post them online and wait for the initial feedback. Failure to reach your target click-throughs is advised to have your flyers reviewed for the next time. 
FAQs
How is an excellent flyer defined?
A good flyer conveys the message accurately. It also enables people to easily understand just by looking at the design and the content. This, too, follows a hierarchy, such as in the text, contrast of background, and the image illustration. More and more, it is eye-catching and compelling.
Where should you distribute a flyer?
The best place to distribute a flyer is the geographic location of your target consumers. For example, when your target market is students, make sure to distribute your flyers in schools. Other than that, effective marketing is also distributed in malls, restaurants, and other landmark areas.
What is a business flyer?
A business flyer is intended for business purposes alone. It serves as an advertising technique that is distributed from various places to target the market. It is a useful material in letting people know about what a company offers.
In today's competition, businesses should always find a way to excel among the rest. Part of that is through exposure. And one method to achieve this is by leveling up your marketing game. Through professional flyers, you can inform your audience about the latest deals. In such a way, you will be the first company to disseminate information about new product and service promos. But if you have challenges in making one, then do not worry. The lists above will help you with the step by step guide. Now, send your consumers a message. Build trust and improve your brand.