Postcards are so underrated in today's generation due to the technological progress that never seems to stop offering humane conveniences that we are all gladly indulging. However, it is natural for you to wonder why business brochures, advertising flyers, and business postcards are still utilized, despite the gifts generously offered by the Internet. Don't you just find it weird?
There may have been circumstances where you received these kinds of business advertisements or have seen a display of birthday postcards or travel postcards in bookstores or in tourist stores. Or you can even wonder why there are still hard copies of books when technology has already developed an electronic book which can be pricey, that is if you don't think much about the memory that it contains. Why do you think that these paper "documents" are still used in a global scale? Well, here are some examples of postcards plus reasons why postcards, in general, are still used in today's generation.
Save the Date Wedding Postcard
Old Postcards Collection
Vintage European Postcards
Motivational Illustrated Postcard Pack
Why Do We Use Postcards?
There is a variety of postcards that are distributed over the world which is used as advertising tools in different kinds of businesses and various events. Stating that, we will be identifying these types of postcards and provide the reasons why they are still used in such field.
Wedding and Birthday Postcards
Aside from wedding cards, which are mainly used to greet the newlyweds, we also have wedding postcards as a means of inviting a special guest and greeting the celebrants during the celebration. Most event postcards, such as birthday postcards, are crafted to have that air of formality while retaining that cordial manner. Of course, you can just construct a letter and have it privately message in social media sites where you and the chosen guests are connected.
But, don't you think it's just plain inappropriate to send your special guests that kind of letter? You can always construct a letter with a very formal tone, but it is not very cordial, right? As the celebrant, you want to send your invitation letter that displays your taste or you and your partner's. Well, what better way than to put this letter on a postcard. Postcards also drop hints about the theme of the celebration, and when these are used as invitation cards, these can be presented to a butler to announce that a guest has arrived, a lot like calling cards during the Victorian era.
Wedding Invitation Postcard 
Vintage Styled Wedding Postcard 
Watercolor Wedding Invitation Postcard
Photo Wedding Postcard Design
Real Estate Postcards
It is a failed prediction hard copy business advertisements will be phased out during the digital era. At least that applies in the now. Instead of completely ridding postcards, a lot of improvements have been applied to it because of the Internet software which has been a huge help for graphic designers in attaining their personal interests and for pleasing their clients.
This development has helped real estate entrepreneurs. By using real estate postcards and real estate brochures, advertising residential, commercial, and industrial properties have become easier. Real estate postcards are distributed to a targeted audience to increase public awareness which leads to an increase in your sphere of influence.
When comparing this type of postcard to real estate social media banners, the former edges out the latter in a way it can be accessed anytime. Besides, considering the size of a postcard you can always refer to it anytime should you be interested in closing deals or limited offer sales promotion.
There are times where we can't access Internet due to connection breakdown, power interruption, or even blackouts. This suggests that postcards are used as a target's reference should there be an occurrence of the latter, which gives real estate postcards the sense of urgency. There are risks in distributing real estate postcards via mail or e-mail. You only have a second or two to make your target check on its content. If the postcard is not appealing, it's best to assume that the mail or e-mail will be ignored, or take its shelter in the recycle bin or in an actual trash bin.
Red Real Estate Postcard
Moving House Postcard Template
Professional Real Estate Postcard
Real Estate Business Postcards Bundle
Real Estate Consultant Postcard
Postcards for Photographers
As a photographer, it might really be hard to show off your talents and skills, especially if your photography business has just opened. There needs for you to beat the most prominent photography in your area just to prosper. Well, this applies to all types of business, but in the business of photography, it differs in some ways.
You need to display a portfolio to convince your target that visiting your studio, taking wedding photographs, collaborate with established firms would only give them a quality that suffices their personal desires and business needs. That is why, aside from photography brochures, you need to produce photographer postcards because you can't just rent a space in malls or in public just to display your portfolio.
The purpose of photographer postcard is to show your skills as a photographer since this displays your recent output from a photoshoot. This also give an idea to your prospects how you are different from other renowned photographers and how your business services would meet the unspoken expectations of your prospects.
You have to make sure that you have a copy of other photography businesses' postcards so that you can point out the areas of opportunities that the postcard missed. And, too, for you to develop an idea from their ideas which surpasses their photographer postcards that are distributed in your surroundings, while retaining that originality in you. This could be a real challenge, but every business has to face this challenge for it to progress.
Photography Marketing Postcard
Rainbow Mini-Session Photographer Postcard
Photographer Postcard Promo Card
Outdoor Photography Postcard
Thank-You Postcards
Thinking about the word thank you, this gives you an idea that this is quite used in expressing our personal gratitude to someone we owe. Well, thank-you notes, thank-you cards, and thank-you postcards are also used in businesses. Thank-you postcards are given to another party perchance from a collaboration of two different businesses in attaining goal or interests in which both parties would benefit. Since thank-you postcards for business are sent to another party, it is important to choose a thank-you postcard with minimal design to keep that formality and make sure that the tone in the message is also formal.
Since you can send thank-you postcards to anyone, you have to consider the person whom you are dedicating the letter to. You can send your gratitude in a thank-you postcard to a business partner, employee, employer, family members, friends, and anyone whom you want to thank. You can always send an e-mail, text message, or even message them through social media sites in thanking them, but some of them might think that it's out of formality rather than sincerity.
In the field of business, sending postcards about how grateful you are to collaborate with other companies, to have the best team in the office, or for the loyalty of your customers for buying your products and service is a great investment for your company. To other companies, they would think that working with you is safe or that your company is one to be trusted, aside from the signed contract as a  protection should there be a breach in any of its rules.
Through this type of postcard, it continues to brighten your company's single-letter logo design. When customers receive a thank-you postcard from a company, it makes them consider that despite the countless customers that you are handling, your company never fails to see how much they, customers, are valued by a prominent company. Thank-you postcards for your employees and employers gives them a guarantee that they can grow in the workplace.
By way of acknowledging their hardships despite the stressful tasks that are assigned to them, thank-you postcards are the best way to announce a guarantee statement that their growth in the company has been a huge help its progress. This type of thank-you postcard typically comes with a raise or company promises to make sure that their hard work is acknowledged and rewarded. Having this stated, the company is more likely to progress due to an increased level of commitment to work, for employees, and more product purchases, from existing and prospective customers.
Thank-You Postcard with Hand-Drawn Flowers
Thank You and Baby Announcement Postcard
Wedding Thank-You Postcard
Scattered Thank-You Postcard
Floral Thank-You Postcard
Holiday Postcards
Rather than posting holiday wishes on someone else's Facebook timeline or greeting them via text messages, you can also send your wishes through holiday postcards. Postcards allow people, whom you will be dedicating a holiday letter to, to know how much they mean to you and lets them get to know some parts of you by choices of the said postcard's design. Sending messages via postcards have become underrated because of the technologies that let us communicate with our dearest one.
Despite that fact, they continue to exist for advertising business and also the digital age makes postcard crafted finely, which appeals prospects to buy holiday postcards. Thanks to the advancement of technology it enables internet users to make the holiday postcards they want and send a soft copy to the ones they are dedicating it to. Postcards might be underrated in today's era, but graphic artists and copywriters are trying their best to save the existence of postcards.
Holiday postcards are also good for a business. Sending holiday postcards to their loyal customers and prospects make them think that they are not just merely consumers. They are a family. It may sound sweet since this is one way of showing your customers that you value your customers, which makes customers want your services and products more.
Due to this, acquiring customers would no longer be much of a challenge since customers usually recommend products or services of your business to other customers. This is a brilliant method to market your business' products and services. In a holiday postcard for business, you have to acknowledge their loyalty in using your services or sales promotions and discounts that they are entitled to. Hence, client attrition would decline and customers inviting prospects will turn this method of investment into significant profit.
Santa Claus Postcard
Holiday Decorative Postcard
Chinese New Year Postcard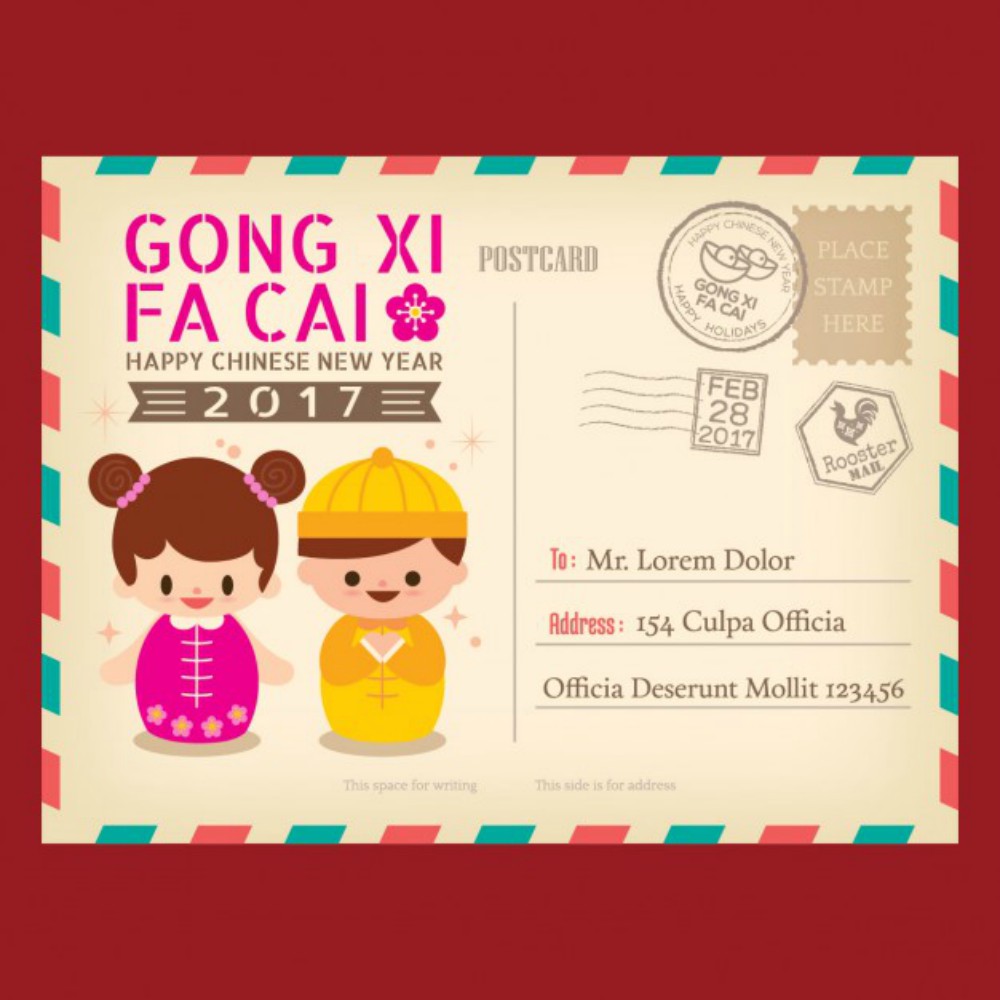 Retro Scrapbook Postcard Design 
Halloween Postcard Design
Travel Postcards
You may have observed that your mom or/and dad have hoarded travel postcards and display it in your house. Travel postcards are really attractive that they can be a used as a house design, especially if you have a thing for travels and tours. If you're fond of watching video blogs or vlogs, they keep travel postcards and paste in their room's wall and hang some fairy lights to give that warm aura.
But, travel postcards are actually kept because of the pleasant memories that come in the form of a letter rather than the picture of the place in it. Travel postcards are used to send your regards or express your longing for someone's presence to someone who's far away. Travel postcards can be personally sweet. Aside from that, they can also be used for businesses especially if your products and services are related to photography, travel, and digital content.
If you are on a business travel you can always give business updates using travel postcards to let your stakeholders know a few information about what you are currently into or how your business or company is doing. Using a travel postcard when communicating to your suppliers, customers, or consumers can add a personal touch on how you do business.
This can promote retention in a better business-to-consumer or business-to-supplier relationship, which can be translated to their lasting participation to your business processes. Utilizing travel postcards in this manner can help in the branding processes of your business which can affect the impression of your stakeholders when it comes to how you handle professional transactions.
Travel Camping Postcard
Famous Monument Travel Postcard
Summer Travel Postcard
Classic Travel Postcard
What to Write in a Postcard
Now that we have enumerated some postcards and their reasons, writing in a postcard may not be as bad or conventional as you think it is. You may fancy about what to write in a postcard or how to write a postcard worth remembering. This section of the article will help you identify the key steps in composing the best message in a postcard for the right recipient worthy of being committed to his/her memory.
Gather information of the recipients. Before sending a postcard you have to know some information about the recipient to ensure that the postcard will reach its destination. There are instances where postcards are not delivered by post offices because of the lack of information or the information being provided are vague. You don't want this to happen, especially if you will be sending a postcard meaning business with incomplete information about the recipient. To prevent business impediments, we provide you the necessary information to information you need to write in it:
Complete name of the recipient
Title of the recipient
Contact information (e-mail address and cellphone number/landline)
Complete address where you will be sending this to
Date
Your signature above your full name
Pick out the most suitable postcard design. Picking out a good postcard does not just revolve around your personal interests. If you are using postcards for business-to-business communication you have to make sure to keep the postcard's design as minimal as possible at the same time have that air of formality. Since there are various postcards that are used in different events or purpose, here's a list of general idea about choosing the best postcard design:
Images with heavy pixels are big no-no. Choosing a postcard can be a real challenge, especially if there's a lot of them to choose from. Take your time to carefully observe the image and check if the images are not just pleasant to look at, but also in high quality. Your choices in postcards show your taste and attitude as a person because if you choose a good postcard design, the recipient would think that you have a good taste and took your time just to search for the perfect one. If it's the other way around, the recipient might think you were just too lazy to choose a postcard design that you just picked something up and that's it. Needless to say, postcards create an impression to us and, for business and personal impression, you want those impressions drawn on the positive scale right?
The quality of the paper must go well with the quality image you choose. There needs to be a good quality of glossy card to give justice to the desired image. Needless to say, a high-quality paper boosts the perfect toning of the images. In terms of business, the quality of the paper you will choose for postcards displays your professional interaction with stakeholders. When this is distributed as business-to-consumer, it showcases how you do business professionally, the culture of your business, and that you give all your best shot in whatever form your business handles. Always remember that handing postcards or any business advertisements create an impression to other businesses, stakeholders, and prospects and existing consumers, and the impression is everything to a businessman.
Size matters. Ideally, it's important you choose oversized postcards (6 x 11) so that you can put photographs or coupons in it. In the field of business, this can be considered as wise marketing. When distributing holiday and thank-you postcards to consumers, the size of your postcard can help you add vital information to stimulate their interests aside from just keep on flattering their loyalty to your products and services, or wishing them all the best in the coming holidays. To stakeholders, postcards can be used as a communication tool to give them updates about discoveries of new information deemed vital in the progress of your products and services.
Font styles and typography. If you are having a hard time in choosing the right images because you think that the typography and font styles make a mess out of your ideal cohesion, then you are definitely concern about leaving an impression, which is a good thing. Being meticulous has its plus as it is truly frustrating. An opposite font style and typography play an important role since this adds up to cohesion.
A creative typography that goes well with the image in the postcard catches the attention of your recipient or targets forcing them to read the message in it. For the business-to-consumer transaction, you are playing with a chance by distributing these postcards to the targeted audience. They only spend like a second or two before the postcards become acquainted with trash bins. Make sure that your font is limited to two or three, and the typography gives justice to the design of the postcard and the slogan.
Keep your state brief, concise, and well-organized. You don't want to just write your stream of consciousness on a postcard and send it a close one or business partners. Trust me that would be tragic. In writing the message in a postcard, you need to write it first on a scratch paper. This is a good method to identify which parts of the message are offbeat and which part needs to be highlighted. After that, you can start organizing the message by pointing out which is a good opening, body, and the closing statement. Ask yourself if the message does not create ambiguity or if there is still there a need for you to add explanations. Once you are done with this, buy a pen with a fine pen point to improve your handwriting. Specifically, you want the pen with a quick dry ink for the ink not to smear as you write. Don't forget about the size of your postcard and visualize if the message perfectly fits in it. Bear in mind, your message is not the only thing that you will be putting in it– photos, stamps, and coupons must be present in it.
Mothers Legacy Church Postcard
Seminar Event Postcard
Baby Event Postcard Templates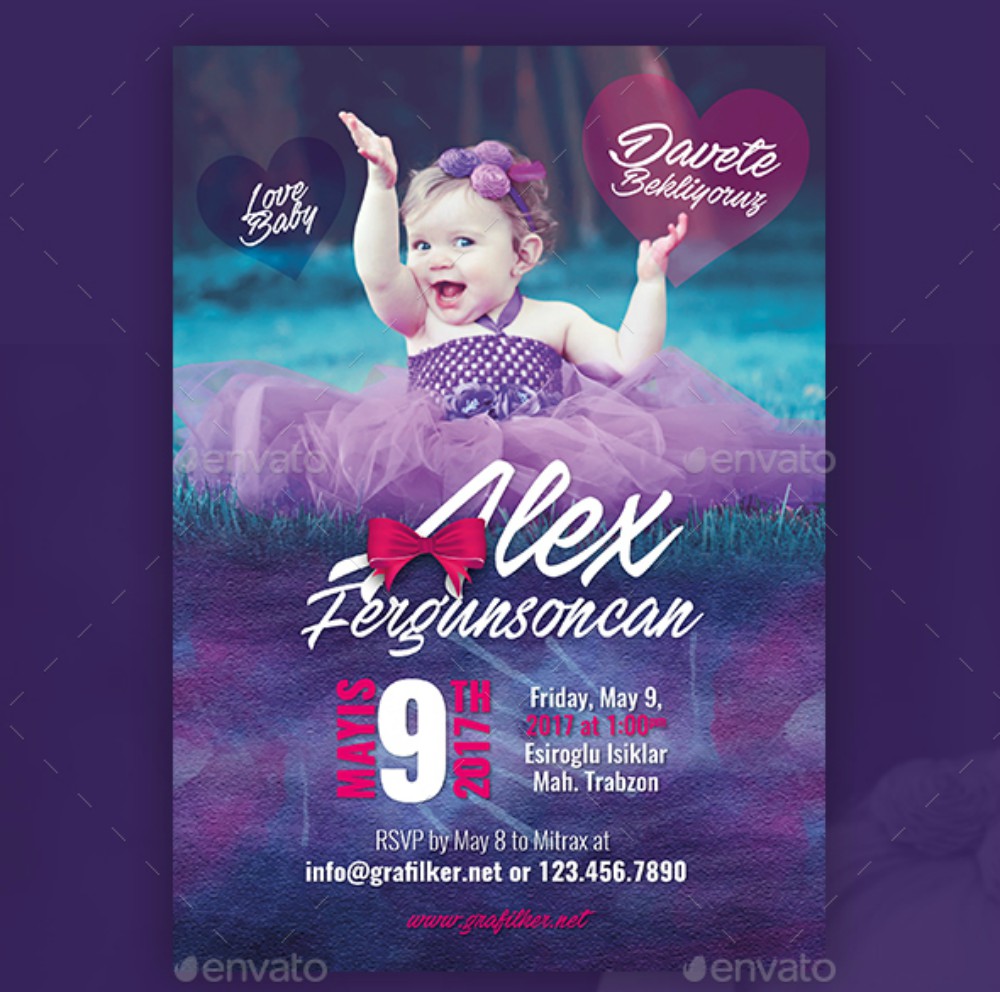 Restaurant Postcard Template
Knowing the purpose of a postcard rather than admiring how they are crafted by graphic designers gives you enlightenment that they are not merely used for house displays. There is so much more about them that they have continued to develop in this high-tech era, which means that postcards play a wise role in the field of business or in any other fields. Stop postcard discrimination just because they look lovely, understand what it truly is and watch it breathe life to a dying business.