As a business establishment aiming to market and sell the products and services that you offer, it is always better to provide potential customers a clear and comprehensive view of what they get in exchange for a certain monetary value. Catalogs help in presenting brand information to customers in an appealing way, this way it peaks the interest of the customers about the brand even more.
With that said, a catalog is still an effective tool to use in promoting and marketing a brand. It may be an old school print medium, but it still delivers information and helps in keeping customers updated and interested with the brand. With the products and services listed in an organized manner, customers can easily flip through the catalog to specifically look for what they want or need. It is convenient and at the same effective marketing effort to use up to this day.
Elements of an Effective Catalog
The catalog you use for your business/brand should be able to amazingly and flawlessly present your brand to customers. In order to achieve the goal you have set for your marketing/promotional campaign, you need to make sure your catalog has all the essential elements to make it effective. In relation to this, here is a list of the essential elements a catalog should have:
1. Product Data: Since the purpose of your catalog is to provide information about what you are selling to customers, it should have enough data for each product and service that you offer. In this sense, it is very important to include product data. Product data means the codes (Stock Keeping Unit or SKUs/item numbers), the category and subcategory, product name, description, attributes, prices, barcodes, and so on. All of these are essential elements to include in order to ensure ample information is provided to entice customers.
2. Images: Speaking of enticing customers, providing images of said products and services will always be the best way to go. Providing high-quality images in your catalog ensures that you customers see what they get; it spikes their interests and enthusiasm to look into your brand. With that said, it is important to provide only high-quality images for your catalog; if images are only taken from the company website, it may not be of good quality, meaning they are not suitable for print catalog.You may also see sales catalog examples.
3. Catalog Layout: The catalog layout will determine how the finished output of your catalog will look like. During the formation of this element, working hand in hand with the graphic designer is required. You will have to choose layout that will allow you to flawlessly incorporate all your texts and images. But aside from that, you also have to solidify your ideas with regards to the cover and back cover, introduction pages, page layout/master pages, table of contents, chapter separators, product layouts, and the creation of specific industry icons/symbols.
4. Order Forms: Although the purpose of your catalog is to market your brand along with your products and services, it should also be able to generate sales. With this in mind, your catalog should have an order form that customers can use to easily and efficiently order items from the catalog. The order form allows customers to include the exact details of their orders and at the same time be informed of the terms of sale, return policies, and other policies.
10+ Catalog Templates in InDesign
Home Decor Catalog
Interior Design Catalog Template
Home Product Catalog
Fashion Catalog
Cookbook Catalog
Exhibition Catalog
Template Details
Available File Formats
&nbsp
&nbsp
&nbsp
&nbsp
&nbsp
&nbsp
Size: (US) 8.5×11 inches
Business Catalog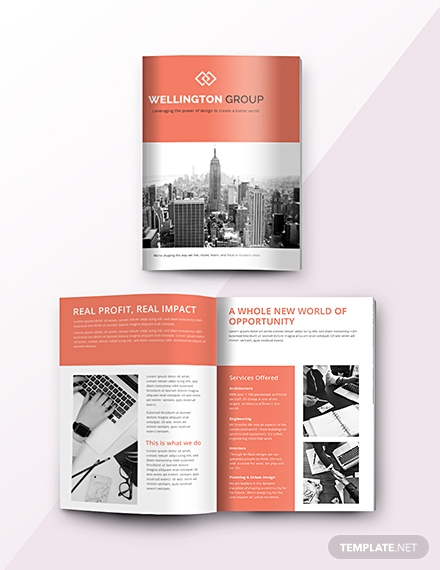 Template Details
Available File Formats
&nbsp
&nbsp
&nbsp
&nbsp
&nbsp
&nbsp
Size: (US) 8.5×11 inches
Travel Catalog
Template Details
Available File Formats
&nbsp
&nbsp
&nbsp
&nbsp
&nbsp
&nbsp
Size: (US) 8.5×11 inches
Restaurant Catalog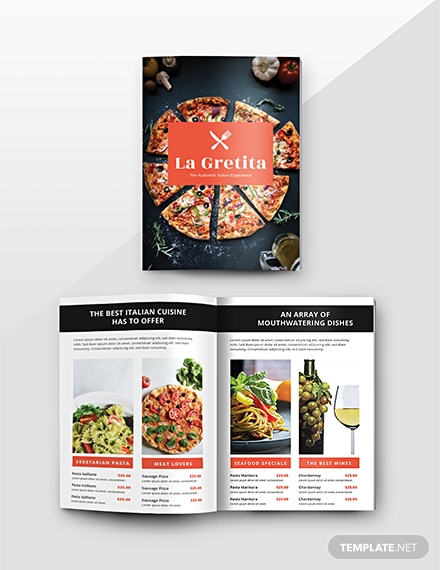 Template Details
Available File Formats
&nbsp
&nbsp
&nbsp
&nbsp
&nbsp
&nbsp
Size: (US) 8.5×11 inches
Jewelry Catalog
Template Details
Available File Formats
&nbsp
&nbsp
&nbsp
&nbsp
&nbsp
&nbsp
Size: (US) 8.5×11 inches
10+ Catalog Examples
Clothing Line Spring Catalog
Ikea Catalog
Target School Catalog
Show Quilts Catalog
LG TV Deals Catalog
Tupperware Catalog
Daikin Product Catalog
Uniqlo Fall–Winter 2018 Catalog
Staples Stationery Catalog
How to Create an Amazing Catalog
Although there are various ways to promote and market your brand to the public, using catalogs will always be effective. Not only that, with the advancements of technology today, creating and printing catalogs are not as expensive as it used to be; thus, catalogs are cost-effective tools to use for marketing. And although you can make a catalog with the help of a professional graphic designer, it is still best to know the basics of the the entire process. Thus, here is a guide on how you can make an amazing catalog:
1. Know your audience: Before diving into the gruesome process of creating the catalog, you need to understand the dynamics, preferences, etc. of your target customers. You need to know and understand what marketing strategies works best for them in order to apply them to your catalog.
2. Choose catalog format: Aside from knowing and understanding your audience, you also need to choose a format that you think works best for them. The most commonly used catalog formats are the printed and digital formats. The printed catalog format is the usual catalogs that you see on lounge areas showcasing a brand's products and services along with the respective prices. On the other hand, digital catalog format means that the catalog is included on the official company website; it still has what is in a printed catalog but in this format contents are made to fit various screens customers may use.
3. Write product data: After deciding which format to use, you can start writing the data for each product and service. As mentioned earlier, the product date includes the item numbers, category, subcategory, product name, description, attributes, prices, barcodes, etc. Ensure that these details are accurate and exact to avoid confusing your customers. You may also see fashion catalog examples.
4. Take product images: Since you need to provide high-quality images, it is best to not take sample images from your company website. It is best to take actual images of the products to ensure they are of high quality and that it suits the overall appearance of your catalog. This way, you also get a call on the artistic direction in order to have a uniform aesthetic for the catalog. And this also means the coherence in the design aspect is maintained all throughout.
5. Organize overall content: Once you have all the content that you need, the text, images, and other filler content, you can proceed to organizing all of it to make sure there is coherence and flawless organization of what is inside the catalog. This also means you need to strategic plan as to what content or what item categories will appear the pages to ensure that the customers' interest is piqued. Although there is need to be strategic, you still need to logically group items together for a better and effective browsing experience. Take a look at advertising catalogs for reference.
6. Create/Choose amazing cover: Although it is important to prioritize what's inside the catalog, ensuring that you have an appealing front is as equally important. This means you need to create or choose which images or what design should be used for the front and back cover of your catalog. In relation to this, it is also important to note that there is a need to provide context as to what the catalog is about; provide information that will tell for what period of time the catalog is for, and most importantly, ensure that the brand/company name is boldly indicated on top for a high brand awareness.
7. Design effective order form: Including an order form in your catalog ensures that an action is made after browsing. This also means that how you have marketed your products and services in the catalog has been effective. In this step, you need to design an order form that will allow the customers to write out the exact details about their specific orders; you also need to provide information about policies regarding setting an order through the catalog as well as where to send the order form so the order can be official. You may also see multipurpose catalog examples.
8. Ask for constructive input: After you have laid everything out, it is always best to inquire and ask for others opinion about what you have come up with. Most of the time, this entire process needs a collaborative effort from your team; if that is the case, ask other teams about what they think of the design, layout, format, etc. that you have decided to use for your catalog. Thus, it is best to make a mock up and ask for others' feedback in order to improve the catalog.
9. Proofread and edit: After changing some things up, but before printing your catalog, make sure there are no errors. Proofread the entire catalog to make sure all the information is accurate, no misspellings and other errors. If you don't proofread and allow mistakes to be published, confusion can arise on the customer's end. Thus, it is very essential to proofread and edit the entire catalog accordingly.
Tips in Making a Catalog
Now that you know the basics in creating a catalog, you have an idea on how to oversee or how to do it yourself. To help you even more, here are additional tips in making an effective catalog:
Research about your target customers, then apply the information to how you create your catalog.
Outline the layout of your catalog first; if you want to you can sketch it out.
Choose an effective and user friendly layout.
Use professional, high quality images.
Make sure you you provide accurate information.
Strategically arrange the contents on your catalog; prioritize profitable or most preferred items.
Use interesting headlines.
If needed, use fillers that will provide more enticing information about your brand and company.
Keep it simple and maintain coherence.
Types of Catalogs
A catalog has various types that you can use for your business, such as a business catalog. These types have there fair share of advantages that you can choose from. Hence, listed below are the types of catalogs:
1. Print Catalog: As the name implies, this type of catalog is printed for public distribution. This is the traditional type of catalog that allows you to showcase product and services along with certain information like the price. This type, however, encourages customers to call through the phone, mail an order form, etc. to order an item.
2. Digital Catalog: This type is also called an online catalog. As the name suggests, this is found online usually within the company website. This type of catalog offers convenience to customers since they can just sit, scroll, add to cart, and checkout all within an arm's reach. You may also see travel catalog examples.
3. Single Company Catalog: Companies that offer a lot of products and services produce their own catalogs. This way, they have no competition in showcasing the items that they offer. In this type of catalog, similar items are grouped together so customers can easily head to certain pages to look for what they need.
4. Multiple Company Catalog: In some cases, bigger companies offer to produce a catalog where they can include products and services offered by multiple companies. This means third-party companies allow other companies to market their products through their catalog.
Catalog Sizes
Aside from the other aspects such as design and layout, choosing the catalog size is also important. You are making a catalog to offer an overview on what you have to offer; thus, you have to choose the best catalog size to do so. Hence, here are various sizes you can choose from to use:
5.5? × 8.5?
6? × 6? up to 6? × 9?
8.5? × 11 up to 9? × 12?
12? × 12?