To all job-seekers, both newbies and experienced applicants, this article is dedicated to you. If you think that resumes are the only thing you need to bring when applying for a job, you are wrong. Cover letters are just as important as resumes. While resumes outline your talents, skills, work experience, and education, cover letters meanwhile give you the opportunity to tell why you are the perfect candidate for the job. It also gives you a chance to showcase your written communication skills in a more substantial manner compared to a resume.
If you are going to write a cover letter, you have come to the right place. Found below are some tips on how to create an effective cover letter which will help you get that perfect job.
4 Must-Have Sections in Your Cover Letter
Section 1: Contact Details
The contact details are found on the topmost part of your letter. You may also want to know How to Write an Official Letter.
Never forget to always include your complete contact details as well as the details of the company you are applying for. Your personal details should include:
Your Name
Your Current Address
Phone Number
Email Address
Company details should meanwhile include:
Present Date
Company Address
Company Phone or Telephone Number
Management's Email Address
Note: Since a cover letter is a formal and professional letter, never interchange the order of the contact details.
Section 2: Salutation or Greeting
In your cover letter, make sure that the salutation is written in a formal and respectful manner. If you don't know the full name of the person you are sending the letter to, avoid using greetings like "To whom it may concern" and list down the position title instead (i.e. Department Manager, Human Resources Director, CEO, Vice President, etc.). You may also see How To Write A Personal Letter With Examples.
Section 3: The Body
Remember to separate the body of your cover letter into separate sections to make it easier for the HR personnel or manager to read your letter. Here are some sections you should incorporate:
Section 3.2: Introduction
Don't start the first sentence of the cover letter's body by introducing your name. Remember that you have already listed down your name at the top of the cover letter.
Instead, get straight to the point and apply K.I.S.S. (keep it short and simple). You could say you've always wanted to work in that company, or you think that the opportunity or the vacant job position is interesting, or that you have a related skill set to qualify for that position. You can also write something that can easily grab their attention by indicating your excitement in applying for the job. You may also see New Hire Welcome Letter Examples.
Section 3.3: Competitive advantage
This is the part where you explain why you deserve to be hired against all other applicants who are gunning for the same position. You may also see Examples of Writing a Board Resignation Letters.
Additionally, this is the meatiest part of the cover letter as you will be citing your skills, educational background and previous work experience. While including all the details can take up too much space in the letter, just include some which are related to the job you are applying for. You can also write in one or two sentences why the company should choose you, and as much as possible be creative and avoid using generic and cliche words. Most likely, the person reading your cover letter have read just about every resume pitch so your only option is to stand out.
Section 3.4: Conclusion
This is the final part of your cover letter's body. This is where you make your final attack in order to convince the HR personnel or manager. You can reiterate your excitement in applying for the job and the reason why you are the perfect candidate.
This also the part where you let them know when you are available for an interview or exam. But don't be picky about your schedule. Remember that you want the job, and you will have to adjust whatever schedule is given to you. You may also see Examples of Writing a Simple Application Letter.
Additionally, this is the part where you thank the company for taking the time to read your cover letter.
Section 4: Closing and Signature Line
This is the section where you put your cover letter to a close.
There a lot of ways you can close your letter but here are some closing statements which are highly recommended:
Regards,
Best regards,
Warm regards,
Kind regards,
All the best,
Sincerely,
Cordially,
Skip two lines after the closing remark before you put in your signature line. In the signature line, make sure you write down your full name.
21 Tips in Creating an Effective Cover Letter
1. Don't reiterate the details written in your resume.
2. Be creative but do not go over the top. Remember that a cover letter is a formal and professional document.
3. Show that you have done your research about the company you are applying for, especially its goals, and how can you help the company reach those goals.
4. Do not go overboard with the content and just keep it to a single page.
5. Having strong communication skills will help you convey your message in a brief and concise manner.
6. Always mention your skill set and how that skill set matches the job position you are applying for.
7. Mention what you can offer to the company and not the other way around.
8. Mention clearly what you are capable of doing and how your capabilities benefit the company.
9. Do you lack work experience? Showcase the skills that make you fit for the job.
10. Even if you are a fresh graduate, do not make the mistake of highlighting your educational background. Make use of your experience (volunteering, being involved in public and private organizations affiliations, internship, etc.).
11. You may not have every single skill the company is looking for but it does not mean that you have to apologize to the HR personnel or manager for it.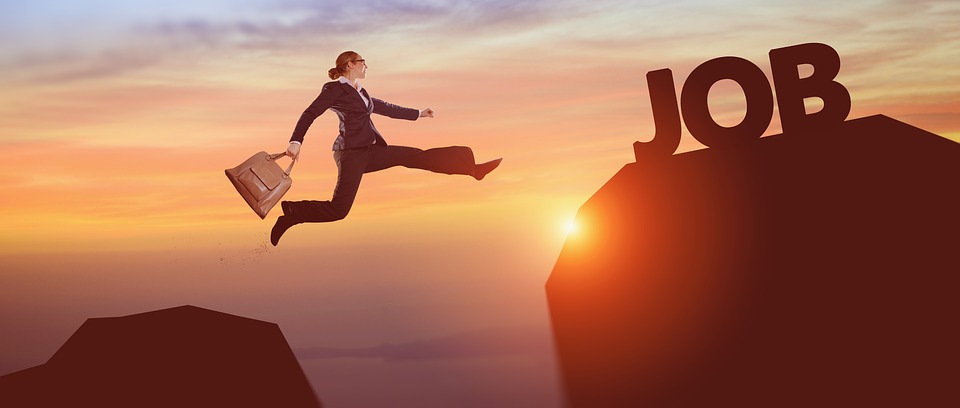 12. Instead, focus on the skills that you already possess.
13. If you are a fast learner and a flexible individual, make sure you mention this to the recruiter. These days, employers are looking for individuals who can easily multi-task.
14. Highlight the relevant experiences that is fit for the job that you are applying for.
15. Sure, you were told to K.I.S.S. (keep things short and simple), but do not be afraid to tell a story.
16. You can be formal during the interview but do not go overboard with formality in your cover letter. You would sound robotic and strict. Interviewers like to interview applicants who are approachable yet polite.
17. Additionally, too much formality can also make you intimidating. Recruiters might see you as being incapable of working in a team environment.
18. Be real. Being honest and genuine in your letter will reflect the kind of person that you are.
19. Being real also means you have to cut with the fluff. Cutting the fluff means you have to avoid describing yourself with the usual and cliche descriptions such as "team player", "people person", "hardworking".
20. Instead, just cite your skills in descriptive statements.
21. Have fun while writing! Do not be too hard on yourself or else it can affect the tone of your cover letter.
We hope this article has helped you in writing your own cover letter. Good luck with your job application!