If you own a business that manufactures a product, you will surely want to communicate your products' value to the customers without having to directly talk to your customers. One of the best ways you can do so is to make use of a product label. Product labels are perhaps one of the best means of communication between your brand to your target consumers.
With that, we give you some important insights regarding product labels, as well as some product label templates and examples that you can use. You can also make use of these as your source of inspiration if you are to create your own product label design.
Elements of a Product Label Design
Knowing the elements of a basic product label design is important if you want your brand to get differentiated from your competitors. With that, here is a guide of the main elements, design-wise, of a product label.
Color: Most people would hurriedly walk past aisles in a supermarket, what element do you think that would make them stop and take a look at your products? It's color. Your excellent choice of color can also attract even those who are just casually passing by the aisles.
Graphics: Another thing that will help you grab the attention of your target consumers is the graphics. A picture is worth a thousand words, as they say. Graphics can be the images you use or the illustration you use. You can either create your own illustrations and take your own images or you can just buy stock photos.
Readability: Your product label is considered as a means of communication between your brand and your target consumers.
Fonts: Your font choice affects the readability of your product label, this is why it is also considered as an important element of a product label design. Make sure that you are going to choose effective fonts that with just one glance, your target consumers will be attracted. Also, do away with standard fonts—if you really want to create a good impression, choose a font that will help you get the job done.
Material: No matter how attractive the visual design of your product label is, it will still be pointless if you are not going to choose a material that fits. Common materials are white paper, if you want to print flexible design options; clear paper, if you want that "no label" label look; and cream textured paper, if you want a handcrafted feel on your product.
Label Finish: The finishes you can choose from your label are glossy finish and matte finish. If you are to choose a matte finish, this provides you with a classy and chic look while gloss finish provides you with a more shiny and reflective look on your product. Know what works well for the product that you are selling.
Label Size: The size of your product label will depend on the size of your product label. So before you head off and start creating a design for your product label, make sure that you have already identified the size of your product so that it won't clash with each other.
Shapes: This is another element that will depend on the shape of your actual product. Your choice of shape can also be a way for you to get creative with your overall product label design.
A Theme for Different Flavors: If you offer food products, you might want to consider designing different themes for each flavor. Not all consumers would have the leisure of time to read product labels, so if you want to give all the convenience in the world to them, do consider this element.
Contact Information: If you want an active, and not passive, communication between you and your target consumers, make it a point to include a contact information in your product label. It could be the basic contact information such as contact numbers, and you could also include your social media handles and email address. This is also one for you to directly communicate with your consumers.
10+ Product Label Templates
CD Label Template
Printable Product Label
Food Label Template
Clothing Label
Sample Food Label
Soap Label
Simple Food Label
Honey Jar Label
Product Label Template
Round Label
10+ Famous Product Label Examples
Carlo Rossi Sweet Red Wine Product Label
carlorossi.com/age-gate?forward=Our-Wines%2FSweet-Red
Coca-Cola Bottle Product Label
Dove Shampoo Product Label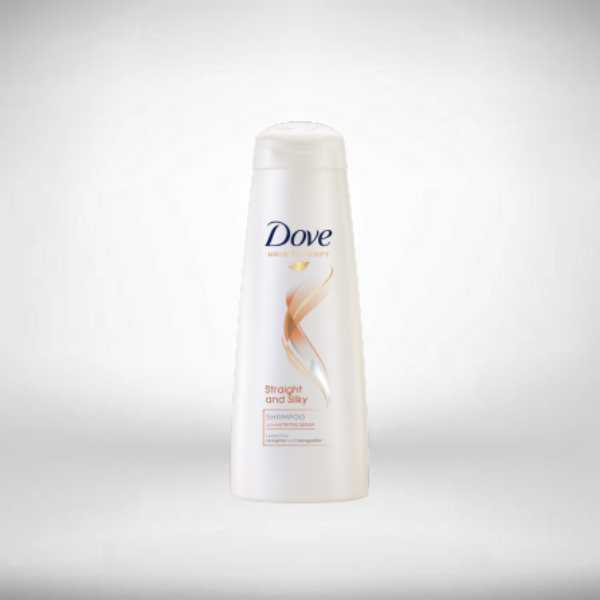 Haagen-Dazs Ice Cream Product Label
Heineken Beer Product Label
Heinz Tomato Ketchup Product Label

Jergens Extra Moisturizing Hand Wash Product Label
Mr. Muscle Kitchen Cleaner Product Label
Nutella Spread Product Label

Old Spice Perfume Product Label
Steps to Creating the Basic Product Label
Your product label is a big factor in your branding. This is why it is important that you should create a product label that would keep your brand image as consistent as possible. Here are the steps that can guide in creating a product label that keeps you on track of your branding.
1. Determine the elements:
To start creating a product label that helps you start strong, you have to first determine the elements you want to include in your product label. A basic label usually contains your brand logo, your product name, and other graphics. If you are to create a basic product label design, do away with including a lot of elements because that will only make your product label design look cluttered.
2. Choose a basic layout:
Always make it a point to start by having a basic layout because this gives you a good start in creating your product label. Make sure that the layout you choose can help you in effectively assigning positions to the elements that you have chosen in the first step. Also, ensure that the layout you choose is appropriate to the size of your product.
3. Choose right label size for your container:
Before starting with the actual design for your container, also make sure that you will be able to decide on the right product label size for the container of your product. This is to ensure that when you are finally going to stick your product label design on the container of your product, it will not look too small or too big and will also be aesthetically pleasing.
4. Start creating a brand-consistent design:
It is now time for you to create your actual product label design. Whatever design you come up with, always make sure that it is brand-consistent. A brand-consistent product label design is important for your business because it makes it memorable and distinct from your competitors. Your consumers will also have no trouble in singling out your product among other similar products.
5. Use the right stock and finishing:
Right after finalizing the design of your product label, you must decide on the right stock as well as the finishing you want to apply on your product label design and even on the stock itself.
There are two types of stocks you can choose from for your product label design: paper and vinyl. If you are on a budget, opt for paper because it is an all-around stock that is way cheaper than vinyl. If you want to secure durability, opt for vinyl because it is waterproof, unlike paper.
As for the finishing, you can choose among matter, gloss, and high gloss coating. If you want a rustic and homey feel, opt for matte. If you want a premium look, opt for gloss. If you want a reflective and UV-resistant finish, opt for high gloss coating.
Tips for Designing a Product Label
If it is still your first time designing your own product label design, you might want to consider knowing these simple tips to guide you.
Know that clear copywriting is important for your product label. Whatever you include on your product label can affect how you present the entire product.
Make sure your product label only contains key information. If you are in doubt of a certain item, just cut it out. Just add the space for the white space.
Ensure readability so your consumers can easily read your product label. In order to do so, you have to make sure you use the right font styles and font sizes.
Determine excellent typographic pairing for your product label in order to create a visual juxtaposition between the various information you are to include on your product label.
Use illustrative or decorative element that can help you tell more about your product through the visual medium other than the written elements of your product label.
Product Label FAQs
1. What are product labels?
Product labels are the printed information attached to most retail products. This information is used to identify the contents of a product. Product labels are usually used as a medium of communication between the manufacturer of the product to its target consumers.
2. What is the purpose of a product label?
The purpose of product labels is to make its identity known to its potential buyers. The information written on product labels are the ones that are relevant to the consumers to the point that it would encourage them to make a purchase.
3. How can product labels affect branding?
Product labels do more than help the consumers identifying your products. Your product label plays a crucial role in spreading awareness of your brand as well as in making your product look desirable to your target consumers.
4. What is the primary function of a product label?
The primary function of product labels is to make your products identifiable by your buyers and differentiate it from your competitors who also offer similar products as yours. Since product labels are the first point of contact between your products and your consumers, you have to make sure that you will be able to create the best first impression possible.
We hope that you are able to learn a thing or two with the help of the product label templates and examples that we have included here in this article. Do not worry about starting with basic and simple designs in your first attempt at creating your very first product label design because all great and world-renowned product designs that you know now came from simple and basic designs. For more related articles, you may also see these label examples, templates, and design ideas.