If you think your business can get by without a digital marketing plan, you aren't thinking clearly.
For even the most traditional brick-and-mortar businesses, planning to get your name and brand out into the world through offline methods and word of mouth is not enough. More than half of the world's customers can be found online—and in fact, they prefer to shop online. But there's more to it than simply creating a company Facebook page or official Twitter account.
Luckily, creating a successful marketing plan that leverages a network of digital channels, automation tools, and platforms is easier than you think with the right tips and templates. Here we will cover the basic steps in the right direction, be showing you the general steps to create a digital marketing plan, as well as introduce you to what digital marketing is and what it is not.
So if you're planning to get your feet wet with online marketing, or have been around long enough to already be in the game, keep reading and learn how to develop an effective digital marketing plan to not only increase revenue but also attract more potential customers and investors, increase your visibility and Web presence, and engage society—all of which pay for themselves in terms of ROI. Let's get started.
What Is Digital Marketing?
Digital marketing in layman's terms is the marketing of products using digital technology. In recent years, the use of the Internet and in platforms on the Internet has been the major application for digital marketing. There are still, however, other forms of digital marketing that exist such as on mobile phones, display advertising and on another digital medium.
With increasing businesses incorporating their marketing into the Internet, digital marketing has vastly gained leverage over other forms of marketing, not only due to being efficient but also in ease of use or application. A lot of digital marketing techniques have surfaced gaining more and more popularity as popularity was and still is a major factor in marketing which has been made more efficient with the current technology.
What Is Digital Marketing Composed of?
Digital marketing is composed mainly of the following:
Branding (company logos, fonts, etc.)
SEO (search engine optimization) is the act of optimizing your website to rank or appear first in search engine results, increasing traffic to your website. Commonly, people click on the pages shown first on searching for a keyword.
Content marketing is done by creating content that promotes brand awareness which also equates to increase in traffic to the brand website in effect generating more leads which result in new customers.
Inbound marketing involves the full approach of attracting, converting, closing, and satisfying customers with online content.
Affiliate marketing is promoting another product on your website other than your own product. You are given the commission to promote their product.
Marketing by email happens when email is used to spread or send content to the users
Social media marketing is done through promoting your products on social media channels such as Facebook, Twitter, or Instagram.
"Pay per click" is a form of tactic used by paying a publisher every time your ad is clicked.
Native advertising is content-led advertising shown on a platform together with non-paid content.
Online public relations refers to earned online coverage with digital publication blogs and other content-based sites.
Steps for Building a Good Digital Marketing Plan
Much has been said about digital marketing plans and the Internet. Here are a few simple steps to guarantee that your digital marketing efforts will make quite an impact on your sales or your business:
1. Create an Effective Digital Marketing System
Focus on the marketing system—not the website. You will need to track the following measurables:
Traffic – using any platform like Google Analytics, you can view your site's traffic performance. You can additionally view the number of visitors to your site.
Contacts – by converting visitors to contacts, you will be seen as attracting the right traffic.
Customers – likewise, converting contacts to customers shall be viewed as attracting the right traffic.
2. Make the Right Offer to the Right Customer
A business can never cater to all or everyone. Focus groups are the groups of people targeted for a specific product or service. Customers then are further divided based on the following:
Segments – dividing customer based on segments can be done based on demographics, behavior, psychology, and geography. Average profitability needs to be considered as well in grouping customers of this classification
Identities – this would signify the fictional profile of people of this target segment. They are classified by the way they act, their skills, attitudes, their objectives, and environment.
Life cycle – depending on how long you have known your customer or how the customer has known you, this would affect what offers you can give to a customer.
Service needed – another way to classify customers is in what they need to be done. With each job comes the main requirement and an added requirement. Functional jobs are the main requirement. This allows you to gauge the more important and harder jobs and create venues for improvement.
3. Be Easily Found by the Right People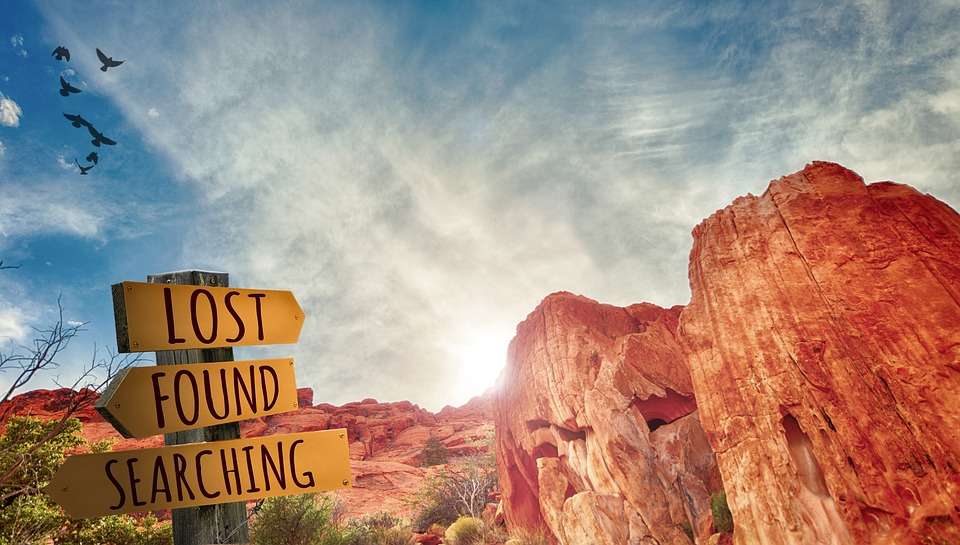 Converting visitors to customers is what digital marketing is about. Online presence and your website are big contributing factors for visitor conversions and creating traffic to your site is your primary concern. The following are methods in driving traffic to your site:
Paid advertising is perhaps the fastest but not the cheapest way in reaching potential customers.
Retargeting visitors after visiting your site helps in increasing conversions.
Social advertising still works to a point with platforms having large communities
Adwords are the equivalent to consignment for trade. You only pay for ads that are being clicked on.
Search engine optimization vastly helps in getting your site found by search engines.
Influence marketing is partnering with other companies already having business relations with your target customer. These companies are non-competitors and both could benefit the customer.
Email marketing is still generating the best results in terms of returns or gains. The challenge here, however, is in building your email list.
Social media is best used for gaining trust and customer base. Having content that attests to your credibility and proficiency helps in gaining more followers and potential customers, and you would need a social media policy in place as well.
4. Create an Interactive and Informative Website
By keeping your website fun and informative, visitors are immediately interested in going through the content on the site. It is also vital that you provide enough information regarding your product and carefully placed call to action buttons on every page. This is often one way to get customers to act and increases your chances of conversion.
5. Use the Right Technology
While a lot of tools and applications exist today to help in your marketing efforts, not all of them are applicable to every business. As always, it is through careful planning and the right mix of technology, artistry, and research that a business comes up with any formula for success. Always consider your options. Your digital marketing plan does not have to cost you a fortune to bring about considerable traffic volume and conversions.