I've talked to a lot of business people asking what medium they use to introduce and market themselves. Some of them have different tools, such as e-mail and website portfolios. But the vast majority of them have one thing in common—business cards. It may be surprising for all of us that they still use business cards today, especially when we live in a digital age where everything we do in business is digital—from signing contracts to creating a business proposal.
However, it seems that the business card is the only thing in the past that the technology hasn't figured out how to replace, and it seems like it will continue to live on. With the rapid growth of technology and Internet today, it is really surprising why the business card is still one of the best choices for many business people.
It may just be a small piece of paper, but that small piece of paper is a powerful tool and a crucial part of marketing yourself. In this case, here are the top 10 reasons why you should have a pocketful of them wherever you go.
1. It Is More Personal
Sure, swapping personal details and contact information over the phone or e-mail is much faster and convenient. However, the downside of this is that it is much too impersonal. You may not notice this but the vast majority of great business relationships start from engaging in real conversations and having eye-to-eye contact where the people discuss their business personally and create a genuine connection.
Two people may be able to swap information they need over the phone or e-mail easily, but this kind of encounter would not create any significant and long-lasting memory which can be very useful when the time comes. It is better to hand out a physical business card and create a personal impression with the people whom you are doing business. The recipient can always transfer the information to their phone later.
2. It Creates a Solid First Impression
A business card does a lot more than just providing the recipient with your personal details and contact information. What it does more is create for you a solid first impression to your potential client.
Of course, as a businessman or businesswoman, we always want to leave a great impression to our clients. Well, a good business card will do that for us.
3. It Is the Most Effective Tool for Direct Marketing
We all know that there a lot of tools out there used to increase marketing, but who would have thought that the most effective tool for marketing today is still the business card?
As you can see, there are e-mail marketing tools, SEO, and even paid media marketing, which can generate leads and attract prospective customer and clients in a snap. But still, they are not as effective as meeting the clients personally, exchanging business cards, and ending the conversation with a warm handshake.
It is always best to carry around a business card with you so every time you meet someone that could potentially be a great prospective client, you would not miss an opportunity.
4. Business Cards Attract Attention
A creative business card does not only highlight your name and your contact details, a well-designed business card also represents your personality and the way your business works. It does not only allow you to exchange information, but it also tells your story.
And you know what they say: people love things with a story. What's more, people remember stories more than they remember plain information.
5. It Makes You Look Professional and Legitimate
People trust businesses that seem reputable. As a matter of fact, their first impression when meeting a new business is based on appearance and what other people say about it. One way you can show those people that you are running a legitimate business is by providing them with a well-written and creative business card that does not only describe your business as a whole but also shows that you will treat them right.
After all, business cards are one of the best forms of marketing that improve the legitimacy of your business.
6. Business Cards Are Always Accessible
After you meet a potential client, have a little chat, and seal the deal with a warm handshake, you can easily reach into your pocket, grab one of your business cards, and then hand it out to your new client. It is that simple. You don't have to state your full contact details, including your e-mail address and phone number (which we all know will possibly be miswritten or misheard). Plus, the business card doesn't take a lot of space in your pocket, bag, purse, wallet, etc. It is very portable and you can carry a stack of it to conferences.
It also has no downtime and dead zones—your business card can be accessible no matter where you are located. And even times when it is necessary to turn off your cellphones and other devices such as on airplanes and hospitals, your business card is there, fully functional and always working for you.
7. It Helps Create Your Personal Brand
It may be just a small piece of paper but the business card is one of the simplest ways to establish your personal brand, which in turn can make you more easily recognized. Your business card should contain your personally established logo or company logo, your advertising slogan (if you have one), and all your contact information, including phone number, website URL, and e-mail address where your clients can easily reach you.
But just because it is a piece of paper and way behind digital marketing, it does not mean that it can't also be tech savvy. Some of the business cards today have a QR code integrated into the card. It can then be scanned using a smartphone to easily direct the customer or client to your website or your social media page.
8. It Is Shareable
Since the business card is a physical object, it is usually a thing that a prospective client takes away from their encounter with you. This means that your brand stays with them as a concrete reminder.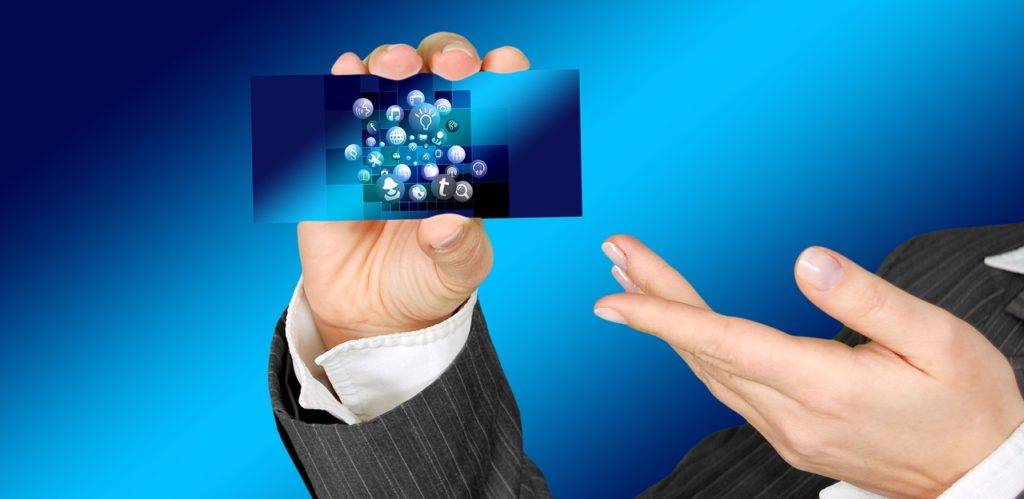 The problem when talking to a client and exchanging information through phones and e-mail is that it all ends there. But if you hand over a creative and attractive business card that leaves a great impression on your client, that client is more likely to show your business card to other people, increasing your exposure to other potential clients and putting yourself and your brand ahead of your competitors.
9. It's Budget-Friendly
Affordability is what makes the business card way on top of every tool you can think of for marketing. A 3.5×2–inch piece of paper would not cost you a lot of money.
Printing business cards would cost less than any type of marketing material, such as paid media marketing, press kits, product samples, and brochures.
10. It Shows That You Are Prepared
I am pretty sure you would not want to give your contact details on a napkin or, worse, attempt to share your information digitally with a dead-battery smartphone. It is unprofessional and leaves a bad, harried, disorganized impression on any potential client. Plus it just goes to show that you are not prepared for these kinds of of crucial networking interactions.
Bringing a business card along with you is not a hard task. It prepares you for meeting clients at any time and any day for an easy feel of always-ready professionalism. Trust me, they will also be able to see this.
Quick Tips for Business Cards
Always bring your business cards with you. You never know, your potential client or customer is just around the corner, waiting to be approached and willing to discuss business.
Make your business card unique, creative, and one of a kind. How many business people do you think are in the same business with you and also use a business card to attract and retain clients? A lot, actually. So you want to make sure that you are ahead of them, and you cannot do that by using a plain and boring business card. Create a business card that does not only capture the attention of the clients but also leaves a significant mark on them.
Put in extra effort when handing out your business card. Yes, cell phones and e-mails are the fastest and easiest ways to exchange information. But handing out a business card to your client personally and creating a genuine conversation with them can pave a way for starting a good business relationship.
Always remember the importance of business card. A business card can do a lot more than you can imagine. It is important in business development as this can act as a first impression on your clients and reflect how potential clients and customers look at your business.
While we can not deny the fact the online marketing is increasingly becoming a popular tool for any professional, traditional marketing remains strong. And the business card is one of the reasons why it remains that way.