What's the best way to keep track of a major project's status? The quick answer to that is through a report. Whether it is a final project report sample, design project report example, or an end of project report example, you can bet that these will keep everybody involved informed and updated. To begin a report, you need to set an objective to guide you on the step-by-step process to reach the smart goal. However, we all know that in every course, there will always be challenges waiting ahead. In the same way as planning a project, you cannot expect that you will not be experiencing any difficulties along the way. Let us then discuss deeper what a project report is and how to prepare one.
30+ Project Report Examples
1. Project Management Report Template
2. Construction Project Management Report Template
3. Monthly Project Report Template
4. Business Project Report Template
5. Project Status Report Template
6. Project Management Report Template
7. New Business Project Report Template
8. Free Project Report Template
9. Simple Project Expense Report Template
10. Weekly Project Status Report Template
11. Monthly Project Management Report Template
12. Blank Weekly Project Status Report Template
13. Business Project Report Template
14. Construction Project Report Template
15. Real Estate Project Report Template
16. Project Report For New Business Template
17. Operational Plan For Project report Template
18. Manufacturing Project Report Template
19. Weekly Project Report Template
20. Project Report Template for Investors
21. Sample Project Report For Investors Template
22. Free University Project Report Template
23. School Project Report Template
24. Freelance Project Report Template
25. Project Analysis Report Template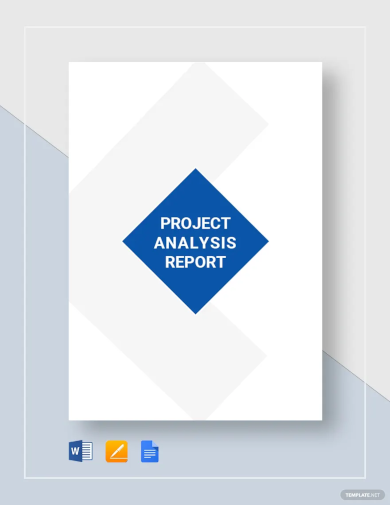 26. Business Project Report
27. Engineering Project Report
28. Report on Construction Project
29. Weekly Project Report Example
30. Science Project Report
31. Monthly Project Report
What Is a Project Report?
A project report is an informative document that updates project managers and stakeholders about the status or progress of a project. It includes details relating to the accomplishments, risks, budget, and performance of the team members. It also helps in decision-making. Take note that its format does not differ from that of a business report. In fact, those who wish to write their own reports as opposed to downloading a template can learn much from project report samples.
How to Begin Preparation for a Project Report
Now that you've seen our selection of templates and know what a project report is, the time has come to provide a 'how to write a project report' example. The following steps will serve as your guidelines for writing a project report. While there is an alternative in the form of simply studying a sample project report of a company, these elaborated steps will have you better understand the entire process. Note that similar structures exist when writing other kinds of reports, such as an annual or a monthly report. The following is the format for preparing a project report.
Step 1: Prepare the Objectives
The first step is to understand the goals and objectives of the project. You need to know why the project is important so that you can properly put forth your thoughts. It may even help to outright specify what the objectives are for the benefit of the reader.
Step 2: Compile Your Research
Next, you must immerse yourself into the project to know more about it. Talk to the project manager and ask about any challenges and improvements. Compile that information along with any background research that's been gathered so far.
Step 3: Proceed with the Outline
You need to design a blueprint for your project report. You may start with an introduction, perhaps even a project executive summary, before following it up with your main points. Lastly, provide your evaluations and recommendations.
Step 4: Review Your Draft
Before sending your project closure report, you need to make absolutely certain that everything you've compiled within it is factual. It must also be free of any spelling or grammatical errors. Leaving any of those behind will result in your document looking unprofessional and far less credible.
FAQs
What are the key components of a project report?
To come up with a proper project report, you need to include six key components. The first one is the executive summary of the project report. Then there are the project's milestones and timelines. From there, you have the target vs. the actual accomplishments. For the last three, you've got the project analysis, the risks involved, and the resources and schedule of the project.
What mistakes should you avoid in a project report?
Of all the mistakes that are possible in writing up a project report, the following are the most notable and should be avoided to the best of one's abilities. First, you should refrain from using too much technical jargon. Next, you should avoid writing updates that are too lengthy. Then you should not attempt to select any inappropriate font sizes. Lastly, any spelling and grammatical errors must be either kept to a minimum or completely eliminated.
What are the uses of project reports?
When it comes to the specific uses of project reports, the first thing that comes to mind is to keep an updated flow of information about said project. This makes it similar to documents like annual reports. Next, it is used to immediately address issues and concerns. Then it is used to record any reasons for adjustments made to the original project plan. Lastly, it is meant to monitor fund utilization and keep tabs on the team's overall performance.
Whether it is finding out how to write a project report for school or work, now you have all the means to do so effectively. All you have to do now is apply the knowledge that you've gained from this article. Feel free to create your own or download from our wonderful selection of templates above. What are you waiting for? Be sure to get started today!