Despite everyone's perception that having a wedding video coverage will only be an additional expense, it will definitely be worth the splurge. Before your wedding event will actually commence, you obviously have already incurred a lot of expenses and having a video coverage is the only way that you can remember your special day. So, before the guests will eat the cake, the flowers will wilt, and the gowns will get wrinkled, make sure you already have recorded everything and create a DVD cover out of the best reminder you could ever have of the best day of your life.
Wedding DVD Cover Examples and Templates
Whether you provide wedding video services to your clients or you just want to print a personalized cover on your own, you will surely benefit from the wedding DVD cover examples and templates that we have provided in this article.
1. Classy Wedding DVD Cover
Did you hire both a wedding photographer and videographer during your wedding? It is best if you make use of the photos you produced on your wedding day as your wedding video coverage's DVD cover. By just glancing at the cover of your wedding DVD, you can easily remember the moments you've had on your special day. Aside from that, you are also making the most out of what you have spent on your wedding day photo and video coverage.
2. Elegant Wedding DVD Cover
Weddings are elegant by nature. With all the grandiose wedding banners and other wedding decorations in your equally grandiose wedding venue, for sure you want to reflect such elegance on to your wedding DVD cover. If you have difficulty on how to start a DVD cover design from zero, you can always make use of this elegant DVD cover design that already contains an elegant layout that you can conveniently customize using various editing software applications that you may already be adept at using.
3. Pink Wedding DVD Cover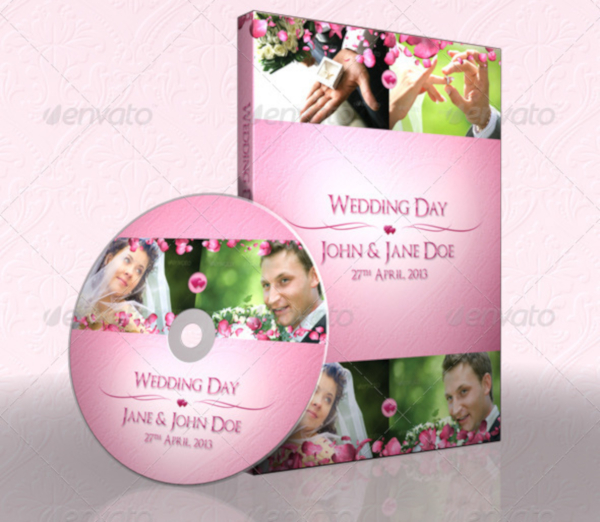 Do you want to achieve a chic and stylish DVD cover design for your wedding video coverage? Here's a pink wedding DVD cover that will help you create such a design. This is also perfect for you if you like the color pink because this DVD cover design generally consists of this color. Aside from that, it has a layout design that allows you to include an image of one of the moments of your big day.
4. Simple Wedding DVD Cover
Is it going to be your first time designing a wedding DVD cover as wedding video services provider? It is suggested that you start simple. But if you still can't create even the simplest DVD cover design from scratch, worry not for here is a simple wedding DVD cover design template that can help you come up with even the simplest design on your own. All you need to make sure is that you already have the copy of the official images of your wedding day in order to personalize your wedding DVD cover design.
5. Wedding Day DVD Cover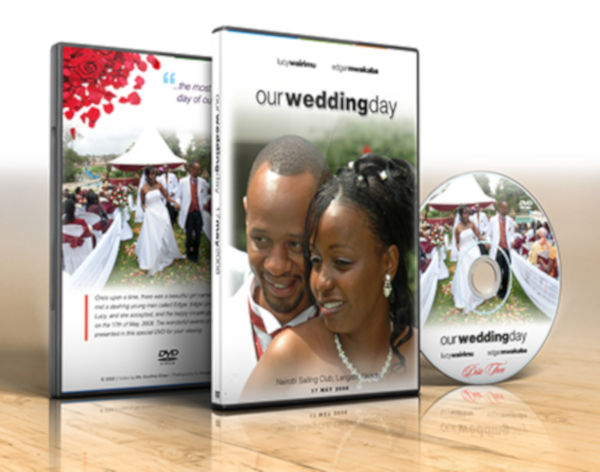 Wedding videography demands and requires a lot of creativity in order to record and produce the best one. And if you want it to reflect such creativity on your wedding DVD cover, make sure that you will be able to acquire a DVD cover template that will allow you to make one. With that, here is a wedding DVD cover template that will help you encapsulate the creativity of your wedding day video coverage.
6. Black-and-Gold Wedding DVD Cover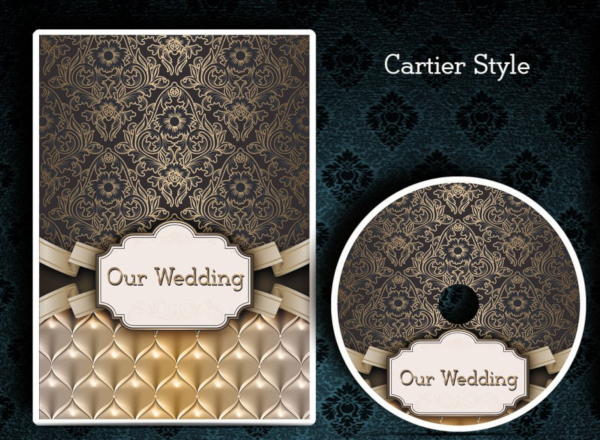 You actually do not need to have an excessive number of images in order to create the best DVD cover design for your own wedding or for the wedding event you have organized yourself. If you don't want to stress over your wedding DVD cover design, you can always opt to download a ready-made template such as this sophisticated gold-and-black wedding DVD cover design. This template contains a really simple layout that does not require a lot of wedding-related images and this can be helpful especially if you were still not able to get a hold of a copy of the wedding photos.
7. Floral Wedding DVD Cover
Did you have a dreamy garden wedding? You will surely find this wedding DVD cover fitting for your garden wedding video coverage since it contains a floral design. This DVD cover design contains a really simple design element, which is basically just a border of pastel-colored flowers. But despite its simplicity, it perfectly captures the kind of wedding that you had, and the cover design alone will help you remember your dreamy wedding day.
8. Minimalist Wedding DVD Cover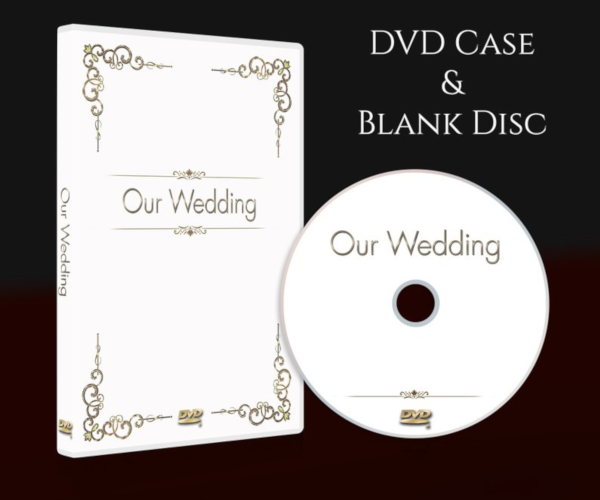 Do you want to keep your wedding DVD cover simple and minimalist? Then consider downloading and customizing this minimalist wedding DVD cover template to achieve the style that you want it to have. This kind of design is also perfect if you had video coverage of an intimate wedding since this kind of design is obviously suitable with its really simple but clean design.
9. Vintage Wedding DVD Cover
Did you have a vintage-themed wedding or did you organize one? Make sure your wedding coverage's DVD cover design will reflect that theme. With the use of this template, you will be able to do so. This wedding DVD cover design contains a vintage frame border, an elegant color, and vintage typography that, when combined together, created this design that exudes an old-fashioned vibe on your wedding DVD cover design.
10. Royal Wedding of a Lifetime DVD Cover
Here is a wedding DVD cover example of one of the famous weddings of all time that is even dubbed as the royal wedding of a lifetime and that is the wedding of Prince William and Kate Middleton. It contains a really simple design that you can recreate yourself. By choosing equally simple but effective design elements and a simple wedding couple image that can easily help you produce a DVD cover design that is on par with the famous wedding of a lifetime.