No matter what kind of party you decide to hold, you're going to have to learn how to create Party Invitations that will tell people that you decided to throw one. Also, you need to think about the kind of party invitation that you should decide with as this is important in conveying the kind of party you're holding.
Let's say that you have a party that's focused on your guests dancing, so that means you're going to have to come up with Dance Party Invitations that easily points that out. So what if you're throwing a party that's specifically for adults only? This would mean that you're going to have to send out adult party invitations and this artilce is going to teach you how to make them.
Adult Birthday Party Invitation
Adult Birthday Party Invitation Example
50th Birthday Party Invitation
Tips for Making Your Adult Party Invitations
If you want your adult party invitation to catch the eyes of your invitees, then here are a couple of steps that will help do just that:
1. Make The Theme of Your Party Clear
You want your invitees to know the theme of the party that you're trying to hold as this will allow to figure out what to expect the moment that they arrive. So let's say that your adult party is focused more on everyone getting together and having a couple of drinks. So the best way to make that clear is by sending out Cocktail Party Invitations that contains images and pieces of information that would make that clear. Remember that giving your invitees the theme of your party will tell them what they have to wear or what they have to bring, thus making things so much easier on your end.
2. Pick Out a Good Design for Your Invitation
Depending on the type of adult party you're going to hold, you want your invitation design to match it. Matching the design is one of the best ways to convey the theme of your party. So let's say that you decide to hold a slumber party that's mainly for adults. This would mean that the design of your Slumber Party Invitations should contain images such as adults sleeping together or even something simple such as pillows and a starry night background. Just make sure that the design goes well with the theme of your party and your invitation will look really presentable.
Bright Gem Party Invitation
Elegant Birthday Invitation
Adult Birthday Party Invitation
Hello Summer Party Invitation
Rustic Wood Adult Birthday Invitation
Dirty 30 Birthday BBQ Invitation
3. Let the Invitees Know the Time and Date of the Party
Even if you're making Funny party invitations , these two pieces of information are very important. Why? Because this is what tells your invitees when they should arrive and what time the activities are going to start. Before you start writing the time and date, you have to think about what's optimal so that everyone is able to go to your party. So let's say that you plan on holding an adult party, but you know that everyone has jobs during the weekdays. So it's best that you hold your party during the weekends and the time should be set around early evening so that everyone has enough time to prepare for the festivities.
4. Pick the Right Venue
Remember when the design should match the theme of the party? This also goes for the location of wherever you decide to hold your adult-themed party. Let's say that your adult party is heavily focused on one thing that all adults do: drinking. Naturally, you'd want to hold the party in a place like a bar or even somewhere like your own home as all you have to do is bring a couple of drinks there! You don't want to make the mistake of putting in the address of an establishment in a place that's more suited to be in a children's party invitation. Also, be sure that you write down the complete address so that your invitees will know exactly where to go.
Vintage Barbecue Party Invitation
Gold Adult Birthday Invitation
Black Old Photo Adult Birthday Party Invitation
Luxury Adult Party Invitation
Colorful Birthday Invitation
Retro Adult Party Invitation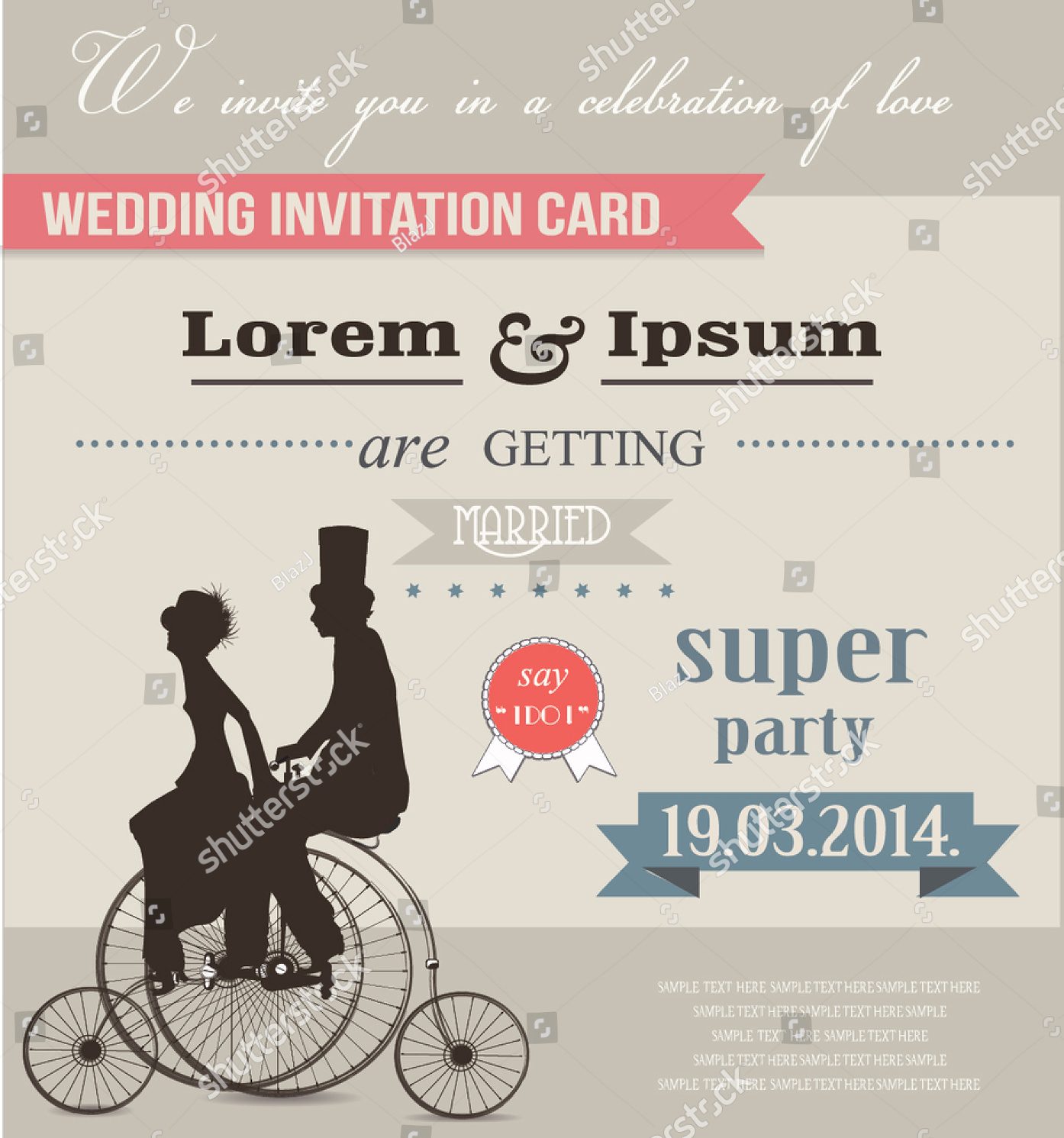 Beer Adult Birthday Invitation
4. Pick the Right Font and Font Size
You want your invitees to get all the information they need and the best way to do that is by making sure that they're able to read everything on your invitation in a clear manner. This would mean that you have to go with a font and font size which will allow all readers of the invitation to read in a comfortable manner and one which won't allow them to misinterpret whatever information it contains.You may also see Cocktail Party Invitations
5. Politely Ask Your Invitees to Respond
You want to know who can make it and who won't, so it's best that you ask them to send them details regarding by when and to whom they should send their response to. It doesn't matter if you're sending out dinner party invitations, BBQ Party Invitations or adult party invitations, RSVP's are what's going to tell you if everyone you've invited is going to be able to attend or if there are some who just can't make it. This gives you time to adjust your preparations to match with the number of people that are going.
If you want to learn more on how to create adult party invitations or any other type of party invitations, then all you have to do is go through our site, find the articles that contain the information you need, and utilize what you've been able to gather to help you out.You may also see DJ Party Invitations