When you plan on creating invitations for the event you're going to have, one of the first things you think about is the design. While you can always go for the different Examples of Invitation Designs that you can find online, it's best that you think about what kind of invitation design would work well with the event you plan to hold.
So let's say for example that you're planning to have a church event that involves a persons' christening. This would mean that you'll need to create Christening Invitations that'll easily tell your invitees about the event. Assuming that you're planning to hold whatever church event you have in mind, this article will teach you all that you need to know to create the invitaitons that will help you create invitations that will give people all that they need to know about your church event.
Church Connection Invitation Card
Church Banquet Invitation
What Is a Church Event?
Before you start making the invitations, you have to learn just what kind of even you're making the invitations for. Since we're talking about a church event, these involve religious matters as well as actions that show people just what kind of church is holding the event. A good example of a specific type of church event would have to be a baptism. Different religions may have different ways of performing a baptism, meaning that the Baptism Invitations can state as to what church will be holding it, telling the invitees just what kind of baptism it's going to be. Just remember that the point of this type of event is to show what church will be holding what event, as well as telling people what religion is being practiced by the church that's holding the event.
How to Create Church Invitations
Now that you know just what a church event is, the next step is to make the invitations for them. So in the event that you're the person that's in charge of making them, here's are the steps that you'll need to follow in order to create proper church invitations:
Point Out What Kind of Event It's Going to Be
Considering the fact that there are a number of church events that can be held, you have to be certain that you state the one that you're holding clearly to your invitees. So let's say that the church you're attending is going to hold first communions, and you're the person who has been tasked with making the invitations. This would mean that the First Communion Invitations you send out will be required to have a statement telling the invitees the specific kind of event that they are invited to. The statement telling the invitees about the event should be very short and direct to the point. If it's too long, that'll just take up space that could have been used for other information regarding the party. So make it short, simple, and easy enough for your invitees to understand.
Church Anniversary Invitation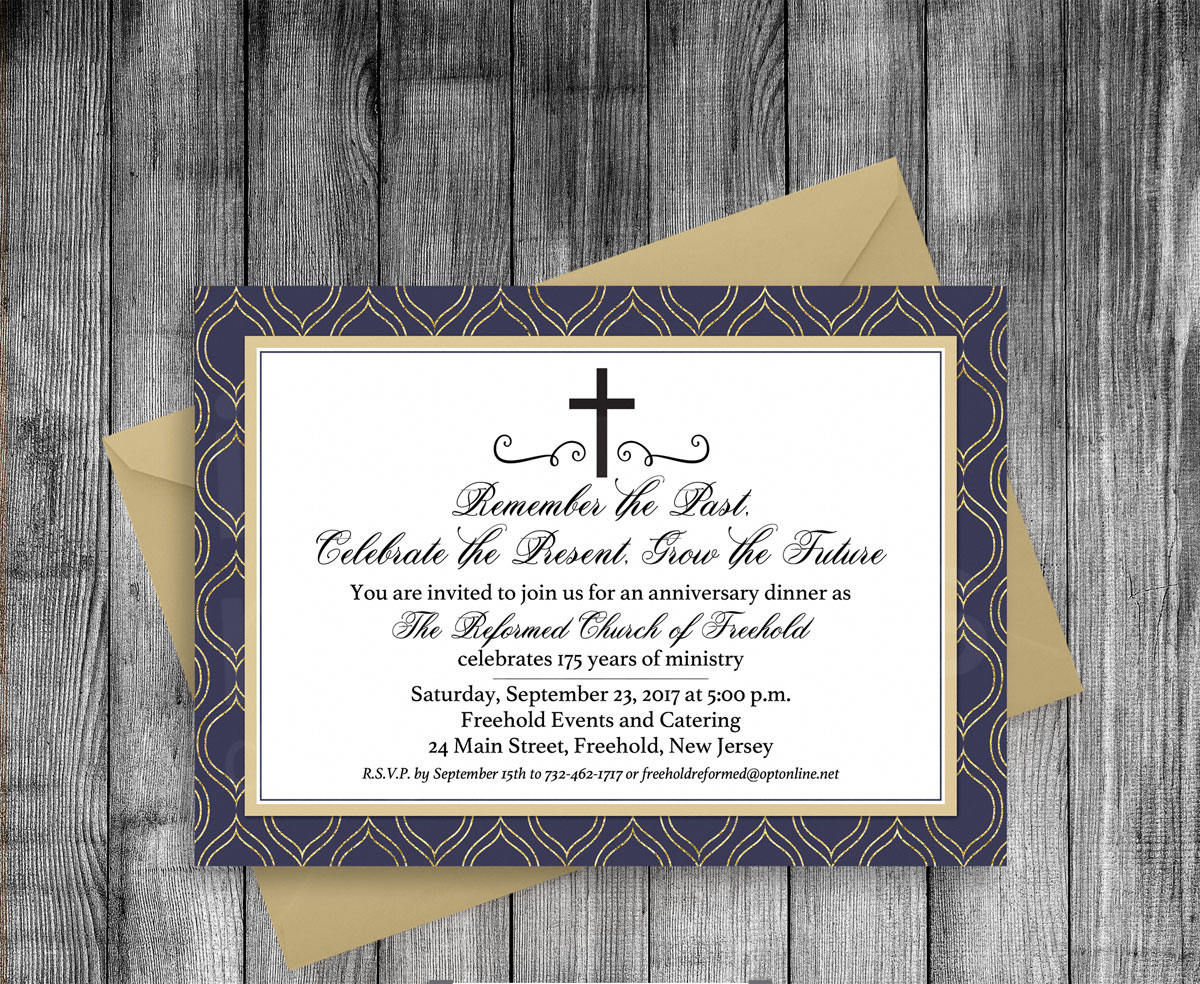 Church Baptism Invitation Card
Church Christening Invitation
Teen Class Church Invitation
Point Out the Location of the Event
No matter where you decide to hold whatever kind of event, you have to remember that you will need to provide all the people you've invited all of the details regarding the event address. You want to make sure that these people actually make it to the event, and the only way that you'll be able to ensure that it happens is by giving them all of the information that they need. Because let's say that you sent certain people that you've sent out Tea Party Invitation, yet the address details were a bit too vague for your invitees. This can lead to problems such as your invitees getting lost and not making it to the party. Also, since we're talking about a church event, it's pretty clear that the invitees will expect the address to be that of the church; so be sure that you provide them with everything they need to make it to that church by providing them with the complete church address.
The Time and Location of the Party
Whether you're creating beach party invitations for that summer beach party you're going to hold or church invitations for that religious event that's going to take place, you have to clearly point out when the event is going to start. The one way to do that is by providing your invitees with the actual date and time of the event. It's your responsibility in ensuring that these people actually make it to the party the moment that it starts. So when writing down the date, be sure that you include everything from the year, month, and day of the event. As for the time? Be sure that you write down both the hours and minutes. This way, your invitees will not miss out on any of the important church activities that might take place during the event, and you can ensure that there are people that will attend on time for the event.
Church Love Wedding Invitation
Baby Baptism Church Invitation
Annual Church Picnic Invitation
Seminar Church Invitation
Religious Church Invitation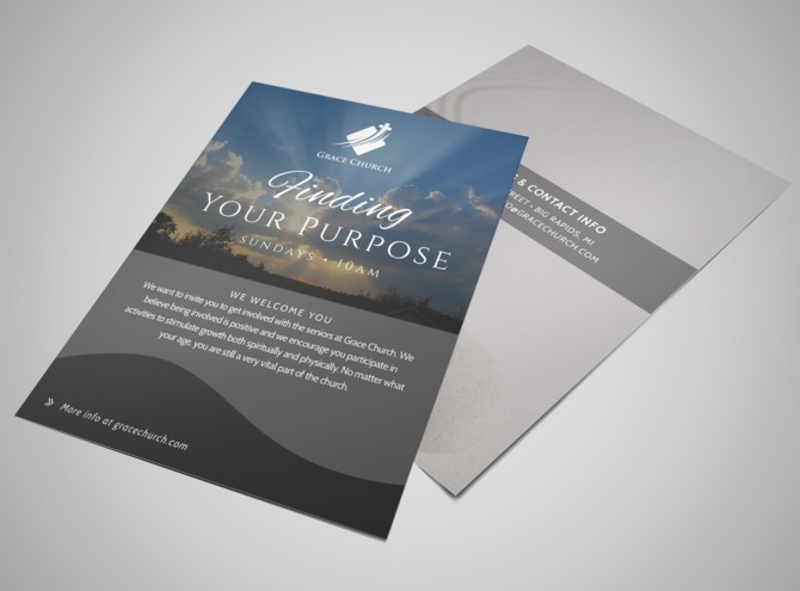 What to Do to Make the Church Events Look Better
When you think about improving an invitation, the first that comes to your mind should be how it looks. This means that there's a bit of prioritization when it comes to the design of the invitations. Since we're talking about the design, then the primary focus should be the images as well as the background that you plan on using. And because we're talking about church events, you want to go with images and backgrounds that capture the religious essence of the event. So if you were to hold a baptism at a church, it's possible for you to use an image of the child that's to be baptized, along with a formal background for the event.
Aside from the design, you must also think about the possible mistakes that you may have left unnoticed while creating the invitation. This would be everything from the grammar, spelling, and even the information that you've placed. To prevent these mistakes from getting into the hands of your invitees, you'll need to check the invitations at least twice to guarantee that you spot everything that you need to fix. So the moment you see any issues, you must change them immediately to ensure that your invitees get all the accurate information they need to get to your church event.
If you would like to learn more in regards to how you should go about in creating this type of invitation, or if you want to learn how to create other types (Happy Hour Invitations , family reunion invitations, beach party invitations, etc.), then all you have to do is go through our site, find the articles that have the information you need, and utilize what you've gathered to help you out.