No business entity would want their sales to be just at a break-even point. In business, break-even point, is the point where the revenues received by the company is equal to the cost incurred. This means that the entity incurred neither profit nor loss. We definitely don't want that to occur as we are building a business to prosper and to have a profit. One challenge we are facing in business is branding. Since many are into similar business as yours, there is a greater chance that your name will be in the spotlight. And, a lot of marketers are proposing solutions to this challenge.
One of the solutions that the marketers had come up is a marketing tool which is less costly but is still effective as it is handy and very convenient. This marketing tool is a gift voucher. Other similar terms related to this is a coupon and gift card. This terms may be sometimes used interchangeably, but strictly, each has a characteristic distinct from the other. To understand them further, the next section of the article discusses each of their characteristics as well as their differences.
Simple Gift Voucher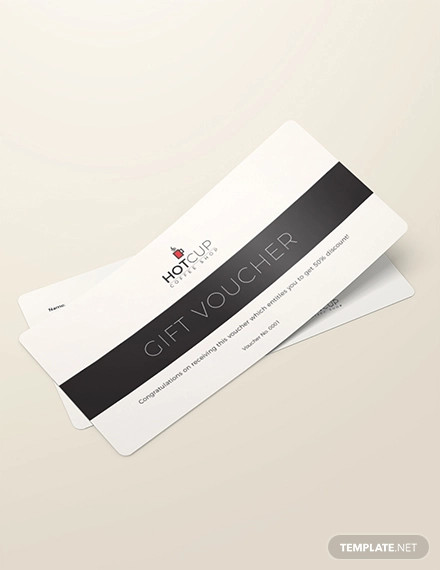 Elegant Gift Voucher
Thank You Gift Voucher
Editable Gift Voucher Template
Cash Gift Voucher Template
Dinner Gift Voucher Template
Spa Gift Voucher Card
Spa Gift Voucher For Husband Template
Coupon, Gift Card, and Gift Voucher
These three terms are exchangeably used by many people and are often commonly mistaken to have a similar meaning. However, these three have actually different characteristics although they are almost similar to each other. They are similar in a way that all of them provides a discount or benefit or advantage to the holder. Listed below are some similarities and differences. You may also see business coupon examples.
1. Coupon
The characteristic that makes a coupon distinct from the others is that it has an expiration date. Coupons may be tangible in a form of paper or electronic paper, or intangible in a form of an electronic document. They are usually associated with a discount on a certain product. Coupons are used when you cut them out from a certain paper or by using the number imprinted on it. They are commonly published in newspapers and magazines. You may also see gift certificate templates.
A crucial feature of coupons is that they are usually redeemable only in for the type of product in one or few particular stores. So, it is very important to read the directions about a certain coupon.
2. Gift Card
Gift cards may or may not have an expiration date. They usually have a certain amount or value and they are issued by a retailer to be used as an alternative to cash or other modes of payment. These are also very common on the internet with various companies offering them. When the value of the card is already exhausted, the card can no longer be used and will have to be disposed of. They are generally redeemable only in particular stores and cannot be converted into cash. A good thing about gift cards is that they are not limited to a certain product or services, unlike coupons and vouchers. You may also see discount coupon examples.
Gift cards can be categorized into store gift cards and card network gift cards.
Store gift card. These gift cards are issued by stores. The stores are usually tied up with credit card companies who will enable you to redeem rewards from the said gift cards. However, these cards can only be used in certain stores who are issuing them and whose branding they bear.
Card network gift card. This type of card is issued not by a particular store but by card networks. These cards can be used in any stores provided that the store is in partnership with the card networks that are offering the gift cards.
3. Gift Voucher
For simplicity, gift vouchers are said to be the paper version of gift cards. They are a piece of paper with a certain value that can be used as a substitute for cash for the purchase of goods and services from a particular store. It may be sold by a company or may also be in a form of reward for your purchase of a certain amount of goods and services. And, just like gift cards, they may or may not have an expiration date. You may also see receipt voucher examples.
4. Generalization
A coupon contains a discount entitled to its holder upon its redemption while a gift card and a voucher hold a certain value equivalent to cash.
Birthday Gift Voucher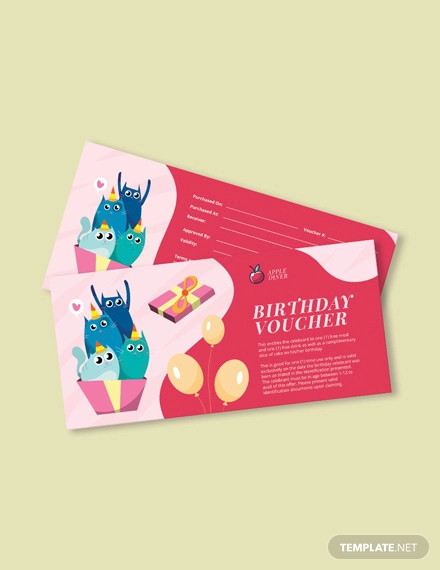 Hotel Gift Voucher
Spa Gift Voucher Template
Wedding Gift Voucher
Christmas Gift Voucher
Gift Voucher Examples
Engineered Printable Gift Voucher
Fashion Gift Voucher
Lilymae Design Gift Vouchers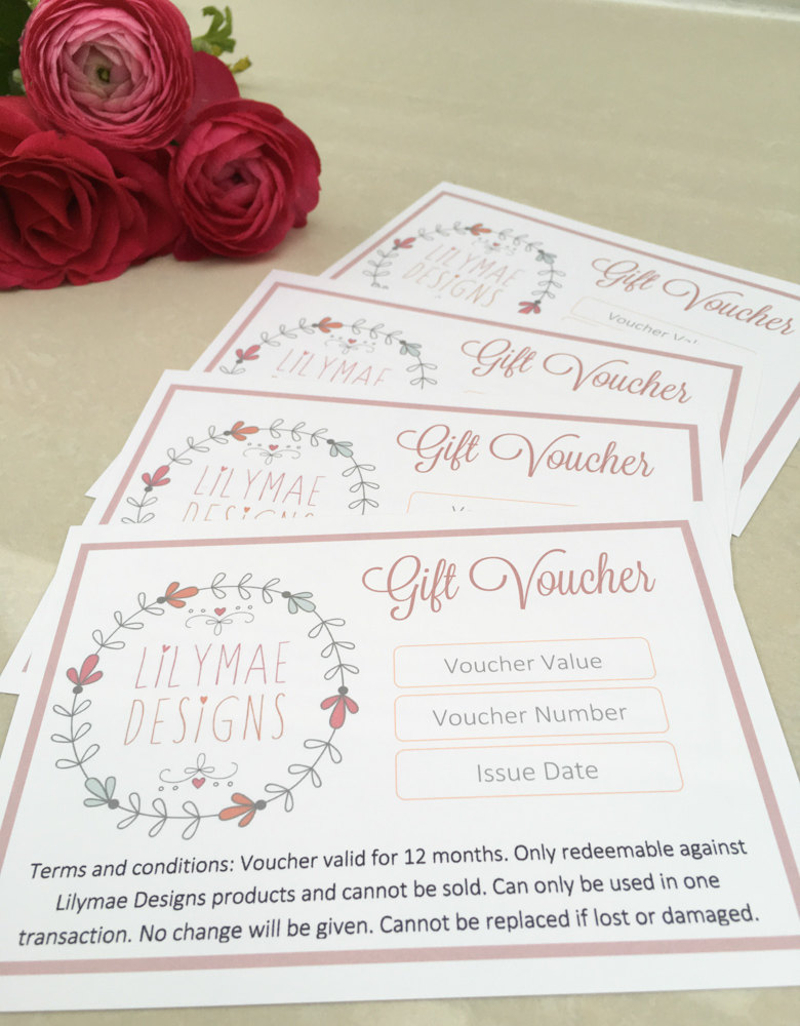 Beauty Fashion Gift Voucher
Smart, Clear, and Clean Creative Gift Voucher
Discount Coupon or Gift Voucher
InDesign Voucher Template
Christmas Gift Voucher
Editable Gift Voucher
Gift Voucher for Gillian Ussher Art
Gift Voucher Template
Modern Gift
Gold and Black Gift Voucher
Welsh Gift Voucher
Gold Gift Voucher Template
Fashion Gift Voucher Template
How to Make Use of Unwanted Gift Cards
We sometimes receive unexpected or unwanted gift cards but are unsure on what to do with them. Remember that gift cards are not convertible to cash. They must be redeemed for goods and services. Hence, one must think of ways on how to make use of these cards other than exchanging them for goods and services that we don't want. Here are the ideas on what to do with your unwanted gift cards. You may also like bill receipt examples.
1. Send Again
As the popular saying goes, to give is to receive, but it is not that bad if you will give what you have received. The essence of sharing is just the same. Whenever you run out of ideas on what to give to a special someone on his or her birthday or graduation or during the holidays or any event where you will be giving a gift, gift cards can a suitable gift so your recipient can choose whatever he or she wants. You may also see thank you cards.
2. Trade
You can check out online sites that are open for trade or allow you to sell your gift card. With this, even though gift cards are generally not convertible into cash, you can still earn from them when you trade them online. You may also trade your card with the card from other stores with different benefits or privileges. It is really up to you on what to trade or barter. You may also see food coupon examples.
3. Auction
There are sites that sell purchase gift cards at a reasonable price. There are also sites that will allow you to put your gift card in an auction. You don't only get a similar value to your gift card but also acquire additional amount or a certain percentage if there are bidders who are very much willing to purchase your gift card at a higher price.
4. Donate
If you are generous enough to share your blessings, you can also choose to donate your gift card to a certain charity. One of the advantages of donation is that you can deduct the donated amount from your net income to arrive at a lower taxable income. It is a win-win situation indeed. You may also see drink coupon examples.
Final Say
Gift vouchers have been used for a long time by business entities to increase profitability and promote branding. Gift vouchers can be also used interchangeably with gift cards as these two provide the holder a certain amount equivalent to cash that can be used to purchase goods or services from a particular store. You may also see cash receipt examples.
There are a lot of ways on utilizing unwanted gift cards. Among these are sending the gift card again, trading it online, sell it at an auction or on sites that will pay for them at a higher price, and donating to charities. Whatever you do to your gift cards, it is up to you on how to maximize its value to its full potential.