Reports are considered to be the central means of communication within an organization. Think of it as a nerve that circulates information to keep the business alive. These written documents play an integral role in small- to large-scaled organizations that aim to expand its services to different markets, and grow into becoming an established name in the industry. But for the business report to be effective, it must contain useful content that will help the company's leaders and managers make informed decisions.
Annual Business Report Example
Business Expense Report Example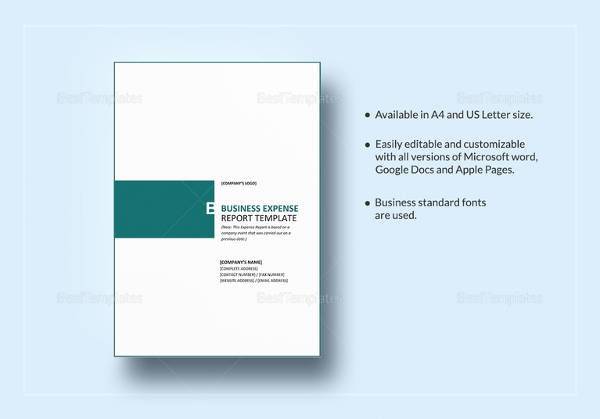 Short Business Report Example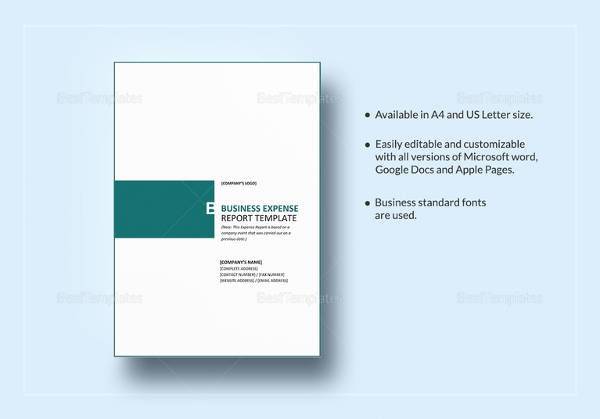 The Basics of a Formal Business Report
Creating a business report is never an easy task for any writer. They must be formal, objective, and heavily researched in order to generate valuable results. Every fact written in the report must be clear and empirical as well, regardless of whether the document examines a single circumstance or the overall performance of the company in subject. You may also see service report examples.
Objectivity is crucial in any type of business report, which is why it's important to refrain from writing subjective descriptions that tell readers how to feel. Say for example, if the company's quarterly sales were lower than the previous months, avoid saying, "Sales were awful in the last quarter," as it would be best to let the numbers do the talking instead. Personal pronouns must also be avoided to maintain an unbiased perspective of the situation at hand. You may also like project report examples & samples.
Business reports help company managers and executives come up with informed decisions for the company's future. By analyzing the facts and performance of the business in the past months or so, they can provide reasonable recommendations for future ventures. You may also check out management report examples.
Free Business Expense Report
Business Call Report Example
Free Business Expense Report
Formal Business Report Example
Formal Business Report Format Example
Formal Business Report for Sponsorship Example
Formal Business Report Outline Example
The Importance of Business Reports
Many sole proprietors fail to recognize the value of keeping a business report, considering that there's nobody else involved in running company operations. Some entrepreneurs that work alongside a partner or a board of executives might not even acknowledge the business report as a priority on their simple list.
But the truth is, business reports can play a significant role in the future of your company. Not only can a good business report save you time and money, but it can also help you make better decisions for the company's welfare.
1. To Collect Data
One of the most important tasks involved in the process of business report writing is the collection of data. More often than not, the data acquired by researchers are based on statistics generated from other reports made by the different sectors in the company. The business report will then help researchers document the progress that the company has made during a specific time period, along with the project details and your history of growth. You may also see recruitment report examples.
While some would argue that the amount of profits made each year may help determine one's progress, this isn't always the case. There are instances where a company may have higher profits based on their overall sales, but certain products or services offered may not be performing as expected. If the business continues to offer these items, then they could end up wasting a significant amount of resources on a lost cause. You may also like financial report examples.
The data gathered in the report may also assist you in formulating the budget and marketing plans for the succeeding year. With this, you could easily identify which product or services are the most successful, as well as the prospective markets that may have been overlooked. Over time, you'll discover more reasons to consult the data you've acquired for your business to grow.
2. To Document Events
Some people like to keep personal diaries, photo albums, and even history books to build a paper trail of their past. In a business setting, a formal report functions in a similar way.
Reports that are used to record meetings, general plans, sales, initiatives, and annual budgets are a vital part of the propriety materials that a business keeps for future reference. For instance, if a business owner decides to sell his company to a potential buyer, then he would need to present more than just the company's personal tax returns in order to justify his asking price.
And if you're a sole proprietor, then the heir or heiress of the company might want to know how these records and reports may be accessed so that operations may be carried out smoothly.
An annual report is also a legal obligation that every corporate entity must comply to. This is a requirement that stockholders and various government agencies may request for each year. By documenting the significant events that occurred in the previous months, the company can analyze their mistakes and successes more clearly. This can also serve as an effective marketing tool when making introductions to potential clients and investors that may want to review your performance before signing a deal.
The report provides a complete picture of who you are and what you're capable of doing for them to make smarter investments.
3. To Make Better Decisions
It's nearly impossible to arrive at a rational and verifiable business decision without the necessary data to support it. For this reason, you need to find the right resources that can help you weigh the pros and cons of the situation you are in. With a written report, you can learn from past mistakes and apply reasonable decisions to every business strategy delivered. You may also see how to write a short report.
4. To Gain a Competitive Advantage
Business reports don't always contain positive remarks about your business. There are times when a business may have undergone a rough year, with sales hitting rock bottom and foot traffic decreasing dramatically in number. When this happens, the business must analyze what they have done or not done to generate such poor outcomes. You may also like newspaper report writing examples.
Apart from studying its internal sectors, it's also important to examine external factors that may have affected the company's performance in the market. One of which includes competing businesses that serve the same group of consumers.
By understanding the campaigns executed by competitors, you can easily identify various strategies that can put you one step ahead of the game. This way, you can establish your brand and make it easier for clients and customers to distinguish you from competitors. You may also check out sales report example & samples.
5. To Practice for Future Ventures
Even if you don't rely on general reports to make decisions, especially when running a small business, there may come a time when these reports would come in handy. Business owners that wish to expand their company or make a major purchase in order to increase business may need to present a financial history of the company to investors and shareholders. As your company continues to grow, these reports will soon become a critical material to your development.
So if you start preparing these reports by the early years of your operations, creating them won't be as daunting in the long run.
Formal Business Report Template Example
Formal Business Report for Beginners Example
Formal Business Report Structure Example
Formal Business Status Report Example
Short Formal Business Report Example
Guidelines for Writing a Powerful Business Report
Business reports, or any business-related document in that matter, are largely purpose-driven. The document could either convey important data to readers or propose a fresh new idea that the company could invest on. But when creating these purpose-driven materials, you need to think carefully about its components. You may also see examples of short report.
To guide you in writing a persuasive and even-toned business material, take note of the following tips:
1. Identify your purpose.
Before you begin constructing your report, you need to define your purpose for writing. A good strategy is to create a report outline that respond to the questions who, what, where, when, and how. If you can determine the answer to these questions, then you could easily craft its content using the right information that's vital to your purpose. It's also important to have objectives that wish to accomplish by the end of the report.
If you have successfully met your desired objectives, then your report is likely to influence its audience in the same way.
2. Use engaging language.
When you're writing a professional report, always focus on getting your main points across without beating around the bush. You need to be as clear and concise as possible. Avoid text containing dense language and unnecessary jargon that may be difficult for readers to comprehend. Otherwise, your ideas may be interpreted wrongly by its intended audience.
Additionally, make sure to use active language to keep readers engaged. This ensures that your reports remains short yet comprehensive at all times.
3. Organize your ideas accordingly.
Your readers are likely to comprise of busy individuals running on tight schedules. So if you want to communicate your ideas without straying away from the primary subject of the report, then you must secure a logical progression of thoughts. The outline of the report may be used to create a clear structure for the document to make sense.
Keep in mind that the outline is only created to highlight significant points during drafting and should therefore be expounded when incorporated into the final copy of the report.
4. Edit and proofread.
Coming up with what to say is easy, since a natural flow of words are bound to come out in a swift. This is because most of the work is dedicated into editing and proofreading the report. When you've finally finished writing your report, cutting away unnecessary content should be the next item on your general agenda. Be wary of any misspelled words and grammatical errors that might ruin the essence of your writing.
Once finished, step away from the report and come back after an hour or so to make the finishing touches. This way, you can read the report with a fresh set of eyes and possibly notice something that might have been missed during the initial review. You may also see sample activity reports.
The process of developing a business report doesn't happen overnight. It requires patience and commitment in gathering facts and presenting them in an organized manner.
A formal business report provides many benefits to corporate entities that choose to use them. While business reports may seem intimidating for beginners, through proper practice and careful research, you can create an informative and comprehensive document in no time. You may also like investigation report samples and examples.