Getting cards from our loved ones are always a special kind of gifts since it's personal and they share their lovely thoughts about you to you. It is also a very thoughtful gift and it is actually worthier than just a simple present thing.
Handmade or store bought greeting cards gives you the chance to tell the receiver on what you feel about them; such as you're congratulating them, thinking about them, or greeting them because of an occasion or event. However, did you know how greeting cards came into its form in today's times? Here how it all started.
1940s Vintage Greeting Gift Card Example
Exchanging written greetings goes way back to the beginnings of writing. Thousands of years ago in ancient Egypt, pharaohs conveyed their sentiments on papyrus scrolls, and good wishes for the New Year were swapped in the court of ancient Chinese emperors, to help ward off a legendary monster called Nien. You may also see thank-you card examples.
Fast forward to the Middle Ages, the irresistible force of romantic love compelled in the parochial Europe to woo the objects of their desire with Valentine cards and marriage proposals. These greeting cards took the form of elaborate  and embellished handmade artworks. Fancy cards were also used to celebrate other saint's feast days and birthdays. In the early  13th century. the German print pioneers were already producing New Year cards using ink on woodcuts.
Back in those days there was no postal service that could carry letters anywhere in the world. If you wanted to send a card to someone from a long distance, you have to probe keenly to see if a merchant or traveler was heading that way, or enlist a courier or one of your servants. However this was very difficult and fussy, not to mention it is highly unreliable and super expensive mode of delivering greeting cards. Back then only the rich and famous could successfully send a letter.
All of the hardships had changed in 1840, with the introduction of the postage stamp. Like a miracle, affordable posting opened the floodgates for more people to show they cared with a printed creative greeting card. Three years later, Sir Henry Cole, a civil servant, was frustrated with his problem of how to tackle his long Christmas card list, when he wanted to spend his time helping the poor.
So he commissioned his friend John Callcott Horsley, who came up with a design showing a Victorian family eating and drinking a toast to Christmas and New Year, with scenes of festive charity. And so thousand of the greeting cards were printed lithographically in black and white, and then colored by hand by artists, that triggered off the craze for mass-produced Christmas cards.
By 1870, lots greeting card printings had taken off, and hundreds of European manufacturers were producing cards to sell at home and even this practice reached in the US.
In the early 1900s, brothers Joyce, Rollie, and William Hall began selling postcards. They found out that people wanted more privacy for their written greetings and started making cards to be mailed in envelopes. And since then, best greeting cards sent to people anywhere in the world boomed when new innovations of technology have started booming as well. Nowadays, the range of designs in greeting card is totally countless. Any designs are available depending on each person's style and taste, from retro photography to knitted animals, fine art cards to silly humor. There are a wide a variety of folding cards as well and below are some ideas.
Vintage Mouse Greeting Gift Example
Vintage Multi-Design Card Example
Types of Gift Card Design Folds
1. The Square Fold Card
This is very similar to the Standard Fold Card  only instead of folding the card into a rectangular shape, it's folded into a square. Made from only one sheet of card, both card panels will also be an equal size to fold neatly together. You  may also see birthday card designs & examples.
2. A Gate Fold Card
As suggested in its name, it opens like a pair of gates parting in the middle. With three panels altogether, this type of card has two folds – each creating a flap that meets in the center.
3. Tri-Fold Card
This type of card fold is pretty straightforward. Identical to leaflets, this Tri-Fold Card folds twice to make three panels instead of two. All three panels are in equal sizes to fold precisely on top of one another.
4. Aperture Card
It has a shape cut out of the front cover, folded over with a design framed in the window. Folded similarly to a Tri-Fold Card, there are three panels with two folds. The aperture hole is created in the central panel, while the left panel is folded and stuck down to form the back of the window where the design sits. The lustrous design is only at the front of the card and it only opens up like a standard fold card. You may also like fall greeting card designs & examples.
5. The Accordion Card
Its fold is similar to a Tri-Fold Card but instead of folding twice to make three panels, you fold three times to create four separate panels – like an accordion. All four panels are exactly the same size, so the three folds will be at an equal distance apart.
6. Pop-Up Cards
Like the name suggest, when the card is opened, images will pop up from the center. Pop-Up Cards use tabs inside a folded card, cut out from the card blank. The images are stuck onto the bottom section of the tabs to neatly fold down when the card is closed, popping up again when opened.
7. Easel Card
Easel cards are made from one piece of card, using a variety of folds to form a front panel, a base panel and a stand – holding it up much like an easel would hold a canvas. You may also check out what to write in a thank-you card.
8. Diorama Cards
Slightly more complex compared to your average standard cards, diorama Cards use several pieces of card taped or glued together, allowing you to build up a 3D scene with designs. They feature several card folds, a window with a design in the background, and designs glued onto the foreground – creating lots of dimension.
9. Spinner Card
Spinner cards are one of the unique cards out in the market and you yourself can do; when you move the card to each side, the 'spinner' on the card will slide along with it.
10. Panorama Card
A panorama card is basically one of the most intricate, unique and most gorgeous cards that you can make and is out in the market. It is the extremely complex version of an Aperture Card. Instead of one window cut out of a card to reveal a design, there are several layers of card with several windows of different shapes and sizes, each forming intricate three dimensional scenes. Panorama Cards are all about using multiple detailed layers, images, designs, sentiments and embellishments to tell a beautiful picture of a story. You might be interested in examples of business card design.
1970s Cactus Design Gift Card Example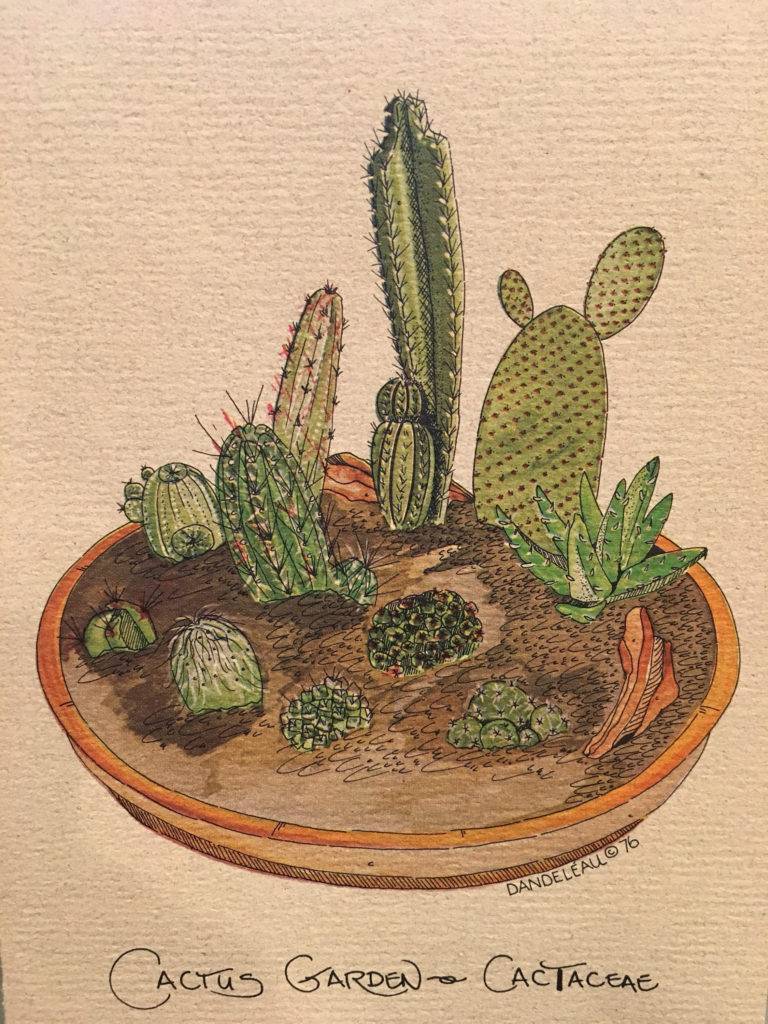 Vintage Geisha Greeting Gift Card Example
Cute Angel and Deer Gift Card Example
1940's Vintage Gift Card Design Example
Greeting Cards for Every Occasion
Greeting cards are so highly flexible that they can be used for virtually any occasion. Whether you're in a celebratory or dour mood, a greeting card can help express feelings in a tangible format and keep that message alive forever with proper storage by the receiver of the card.Businesses too can use printable greeting cards to connect with their customers. They take advantage of the cards to express gratitude for continuous patronage or introduce their loyal fan base to upcoming promotions and products. Below is a list of well-known holidays and occasions when giving greeting cards is common practice.
1. Birthday
Celebrate the day of somebody's birthday by giving them a greeting card to wish them well on their day.
2. Wedding anniversary
These cards are given by wives and husbands to each other, or their children or their parents and also to the married couple by friends and relatives on wedding anniversary. You may also see photo greeting card designs & examples.
3. New baby/baby shower
These are given to new parents to congratulate them on the birth of their baby.
4. Get well
When someone is ill, this is failproof cheering up with a get well message.
5. Sympathy
These cards express your sympathy for the loss of a loved one.
6. Engagement
These cards send congratulations to the happy couple on their engagement to be married to each other.
7. Wedding
A wedding day greeting card sends best wishes to the bride and groom for their marriage.
8. Bridal shower
A card is given with a gift for the bride for her new home with her husband.
9. Congratulations
Events in life call for a congratulations such as a job promotion, or just about anything that is a really important achievement for someone. You may also like examples of name card design.
10. Thank you
No matter what are the reasons to say thank you, this can be for a gift or for a gesture.
11. Friendship
These cards tell their friends how important their friendship is to each other and how much they appreciate them.
12. Love
These cards help say people how they love a certain person with a greeting card.
13. Bon voyage
These cards Wish someone the best on their holiday, vacation, or trip.
14. Christmas
December 25th. Send your seasons greetings for the festive season.
15. Valentine's Day
February 14th. A traditional day to tell those loved ones how they feel about them. You may also check out
16. Mother's Day
A special day for mothers to tell them how much you love and appreciate them.
17. Father's Day
A special day for fathers to tell them how much you love and appreciate them.
18. Sorry
A card to say you're sorry.
19. Thinking of you
These cards are to tell someone they are on your mind. They many be going through a hard time or you may just want to let them know that you care about them.
20. New home
These cards Welcome someone to their new home.
Other occasions may include:
New Year's Day
Easter
Independence Day
Halloween
Thanksgiving
You might be interested in examples of animated greeting cards.
Mouse Vintage Framed Card Example
We hope you love our designs. Purchase them now and use them for your own event!