Many people anticipate the coming of the fall or autumn season because of the crisp air, great ambiance, and the bright colored leaves among others. There are also many activities and events that arrive during this season, specifically Halloween and Thanksgiving. You may also see wedding greeting cards.
Different events and activities call for a great greeting card. Greeting cards are used to express emotion that cannot be accomplished through speaking. Also, they serve as a way to show someone you for them care and they remain in your thoughts.
Greeting cards may also be sent during the fall season to welcome a certain person, or the season in general. To help you with the design, we offer examples of fall greeting cards. Check them all as you browse through this article.
But before that, let us have a quick overview and discussion on the difference between autumn and fall as many get confused on these two.
The Difference Between Autumn and Fall
Basically, we know that autumn is the season that comes in between summer and winter. It has also been said that fall is the old term used for such season although both terms are still being used today. The British first introduced the word "fall" in the 1600's to describe the fall of the leaf. The word "autumn" does not have a precise origin but it was commonly used in literature, especially Shakespeare's works. Generally, there is no significant difference between the two and can be used interchangeably. Although these days, American English prefers the use of "fall" while British English lean more towards "autumn". You may also see romantic greeting cards.
Fall Greeting Card Examples and Designs
Here are several great examples of fall or autumn greeting cards that can surely help you in your greeting card design. Check each of them now!
Fall Greeting Card Mock-Up Example
Fall and Harvest Thank You Card Template
Fall Watercolor Clipart Autumn Example
Thank You Card Fall Greeting Card Example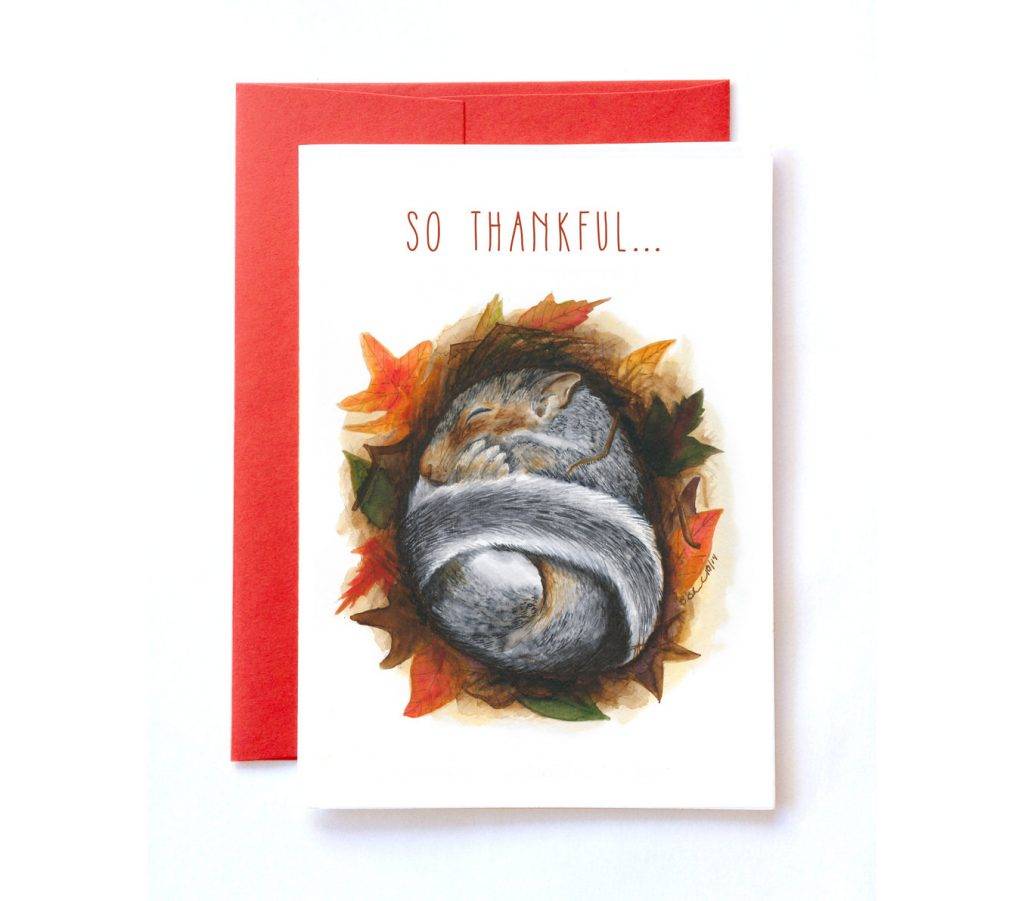 Autumn and Fall Clipart Example
Fall Thank You Card Template
Nine Reasons Why Fall is the Greatest Season (#1-5)
There are a lot of reasons why many people await the coming of the fall season. During this season, the weather is always fair and the temperature is tolerable. Many people also love the view and ambiance of the surroundings mainly because of the colored leaves. Here are a lot more reasons why most people consider fall as the greatest season. You may also see diy greeting cards.
1. Colorful Leaves
The very first thing that would come into our minds when we hear the word fall is the crackling multi-colorful leaves. Many would enjoy the great scenery due in part to the bright red, yellow, orange, and brown leaves. The experience is incomparable, and the inner child in you will certainly play, kick and step on those leaves. There is really just something pleasurable in seeing those leaves being piled up in the streets as they fall from the trees. You may also see love greeting cards.
2. Fresh Crisp Air
The air is crisp and feels fresh during this season, making it ideal to stay under the blankets and spending time with family and friends; watching movies together and eating great food. You may also see holiday greeting cards.
3. Halloween
Halloween is also celebrated during this season. What makes Halloween enjoyable is that children go trick-or-treating, both kids and adults wearing their favorite Halloween costume, and parties are held everywhere. You may also see floral greeting cards.
4. Pumpkins
Halloween is never complete without Mr. Jack-O-Lantern himself, the pumpkin. Huge pumpkins, each having their own designs are seen everywhere as they add to the spooky feels of the night. There are a lot more uses of the pumpkin though as they make for great, delicious, and nutritious food. They are also considered as a super food because they are loaded with vitamins and minerals which are essential for our body. You may also see thank you greeting cards.
5. Sweater Weather
Everybody would probably say that autumn is the perfect sweater weather. It is satisfying to imagine wearing your most comfortable sweater outside with your hands on your pockets while kicking off those crunchy leaves. You may also see congratulations greeting cards.
Autumn Note Cards Example
Hello Autumn Greeting Card Example
Thanksgiving Card Autumn Leaf Card Example
Mock-Up Autumn Cards Example
Autumn Falling Leaf Greeting Card Example
Scandinavian Fall Greeting Card Example
Autumn Watercolor Fruits Greeting Card Example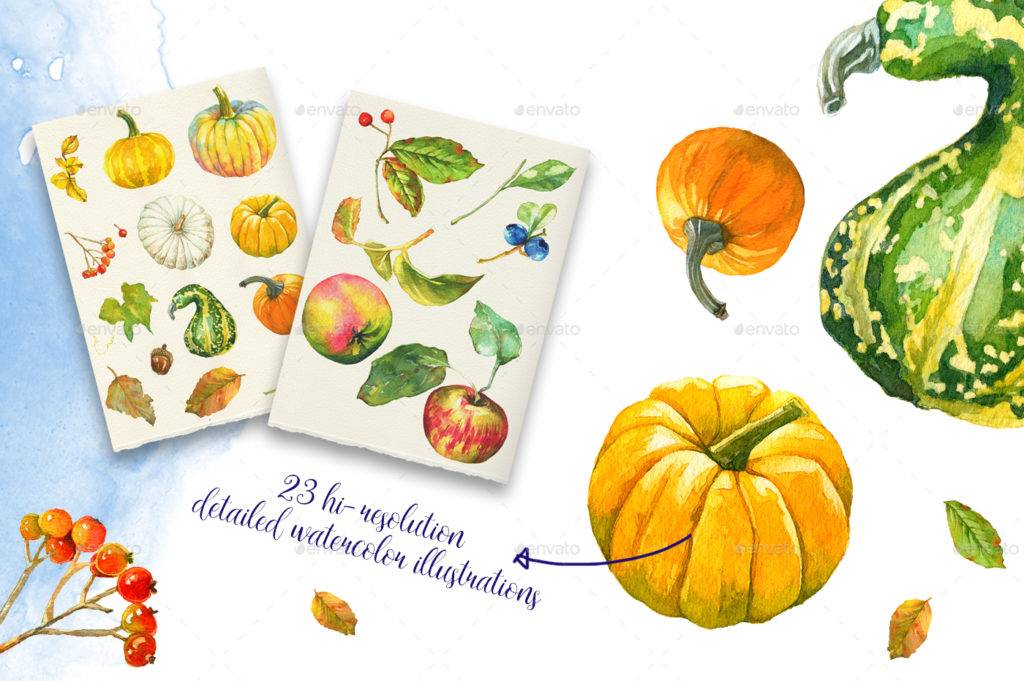 Colorful Fall Greeting Card Example
Ten Reasons Why Fall is the Greatest Season (#6-9)
6. Warm Drinks
The breeze outside makes you crave for warm drinks. A cup of chocolate, coffee, or tea while cuddling your favorite pillow, watching a movie, or reading your favorite book is a definitely day well spent. You may also see blank greeting cards
7. Foliage
During this season, you can enjoy watching the phenomenon of leaves shifting their colors from green to various shades of red, orange, yellow, brown, and magenta, otherwise known as foliage. You will not resist capturing the picturesque view of the colorful trees and it will also provide you a perfect hang out for you and your family and friends. You may also see anniversary greeting cards.
8. Thanksgiving
Around three or four weeks after Halloween, Thanksgiving is celebrated. It is a perfect time to catch up with family and friends and eat some delicious Thanksgiving food such as oven roasted turkey and pumpkin pie. Thanksgiving is also a great time to take a break from classes and work, and to relax and plan various events and activities. You may also see retirement greeting cards.
9. Golden Sunrise
The breeze may be chilly, but watching a sunrise during the autumn season is greatly satisfying. Go out, exercise and spend time staring at the beautiful sunrise. The color of the leaves makes the rays of the sun appear more golden, and there is a sense of warmth as you watch it. Staring at the golden sunrise for a few minutes can be a great way to start your day. You don't only feel satisfied, but you also acquire vitamin D from the sunlight at the same time. You may also see watercolor greeting cards.
Wrap Up
Fall or autumn is one of the seasons in which most people enjoy as there are many activities and events lined up. Fall is also probably the greatest season of the other four seasons due to the colorful leaves, fresh crisp air, sweater weather, warm drinks, golden sunrise, and the celebration of Thanksgiving and Halloween during fall.
Fall brings out a positive vibe from people, and you can witness and experience them through a lot of things, including a greeting card. A fall greeting card is a reminder of the coming season and get not only you excited, but your friends and family as well. You may also see christmas greeting cards.