In the present world, running a business organization is a difficult task. To succeed in the market, it is required to be recognized. Growth of a person or an organization depends on the quality of services they provide. Marketing plays an important role in the growth of an individual or an organization. Marketing can be done in several ways, starting from promoting through the internet to writing books and printing flyers. For effective marketing, books are an effective way of promotion and to make it catch the eyes of a person in a single glance, an attractive book cover is needed. Here are examples of 7+ marketing book covers examples and templates that will help you to create attractive book covers. For more such book covers visit Book Cover Examples, Templates.
Marketing Book Cover Examples & Templates
1. Free Marketing Book Cover
This template is an example of a free marketing book cover. While we plan to run an organization, it is required to provide quality goods and services but lately, it is also required to promote the features of the services and the products on all platforms. There are some people, known as marketing gurus in the corporate world, that prefer to write a book to help people in general and corporate in particular in the process of marketing. Such books sell better if they have an equally attractive cover. The above sample template will help in that regard.
2. Custom Marketing Book Cover Design
The above template is a marketing initiative by a book cover designer and is about showcasing and marketing their ability through attractive sampling. The designer expresses confidence in their ability to design very good book covers which will a very strong marketing tool and will help in sales. This template can be used by the organizations or individuals who want to make their book attractive and marketable with the help of effective book covers.
3. Marketing Book Cover Design
This template is an example of custom marketing book cover designs bundling. The present generation spends most of the time on various media platforms and is very much influenced by various marketing strategies adopted by companies accordingly. With the advent of eBooks, organizations require very attractive book covers to sell online along with offline mode. This template can come very useful to the publishers who want to sell marketing books online and offline both, as the pack comes with various design options for marketing book covers for all types of medium.
4. Book Marketing Facebook Cover Photo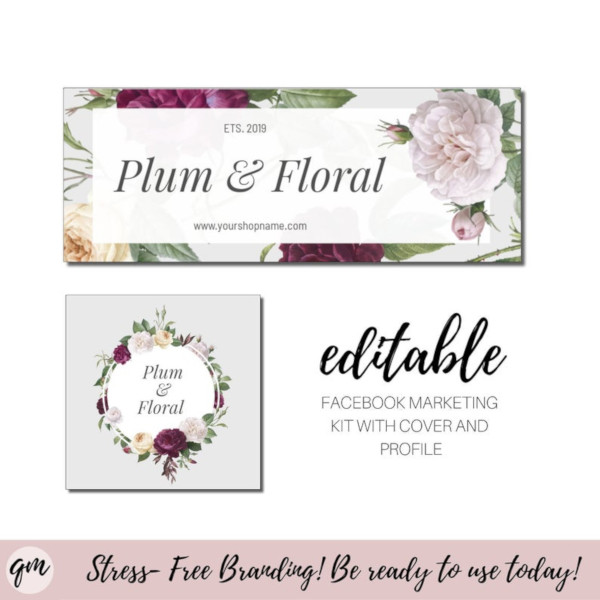 This template is an example of a book marketing Facebook cover photo. Publishers are constantly making efforts to keep the physical and printed books in trend. In this world where everything is digitalized, books are also required to be made available online. This template gives a set of sample pictures and ways through which a publisher can promote books through the use of social media with the help of discount scheme based advertisements like the one available in this bundle of online book marketing templates.
5. Digital Marketing Book cover
This template is an example of the digital marketing book cover. There are several ways to promote a product but as we can see a sudden boost in the number of people who are using the internet, digital marketing is one of the most engaging ways to promote a business entity or any person. Being a new concept, there is a huge requirement for the concept to be promoted. There are publishers who write books to make the concept easy to understand but to make the books attractive a good book cover is always helpful. This template can be used as a sample book cover.
This template is an example of a marketing license for a book cover. A huge number of books and booklets are printed every day but not all become famous or get the desired success. The customer believes in the fact that the product must look equally attractive so that it can grab the attention of a person in just one glance. This template gives several examples of licensed logos for books. This template can be used by the publishers who are looking for good logos for better marketing potential for their books or publications.
7. Mobile Marketing Book Cover
This template is an example of a mobile marketing book cover. With the exponential growth in mobile users and other portable communication devices, it is observed that people are spending more time in front of a screen than anything else. This is an opportunity for organizations to promote products through mobile marketing. Naturally, books on this topic are also getting written, and they need equally good covers to make the initial impression. The above template has a collection of attractive book covers suitable for such books, for your reference and aid.
8. Book Cover for Video Marketing
This template is an example of a book cover for video marketing. As we can see there is a huge scope of digitization of books, people believe in watching videos more than reading a book or a piece of paper with steps written on it. Videos provide the information in a very attractive manner with the steps done and shown as a sample which makes it easy to follow the steps. To promote such books that teach how to create a good video and how to do perfect editing, this template can be used as a cover of such a book.