As a student you have had countless encounters with report writing. c papers is no longer shocks you but in the midst of your paper writing, you have always come to a point where your don't know how to write the academic paper, how to start it, what should be included and what should be excluded; before you even get the chance to begin you're already facing a dilemma.
As they say, students eat essays and reports for breakfast, therefore, this is not something new to you. Your teachers will require you to write essays or reports regarding a certain topic or circumstance with at least a thousand word count and even though you're used to writing these documents it can still be a difficult task. You may also see consulting report examples.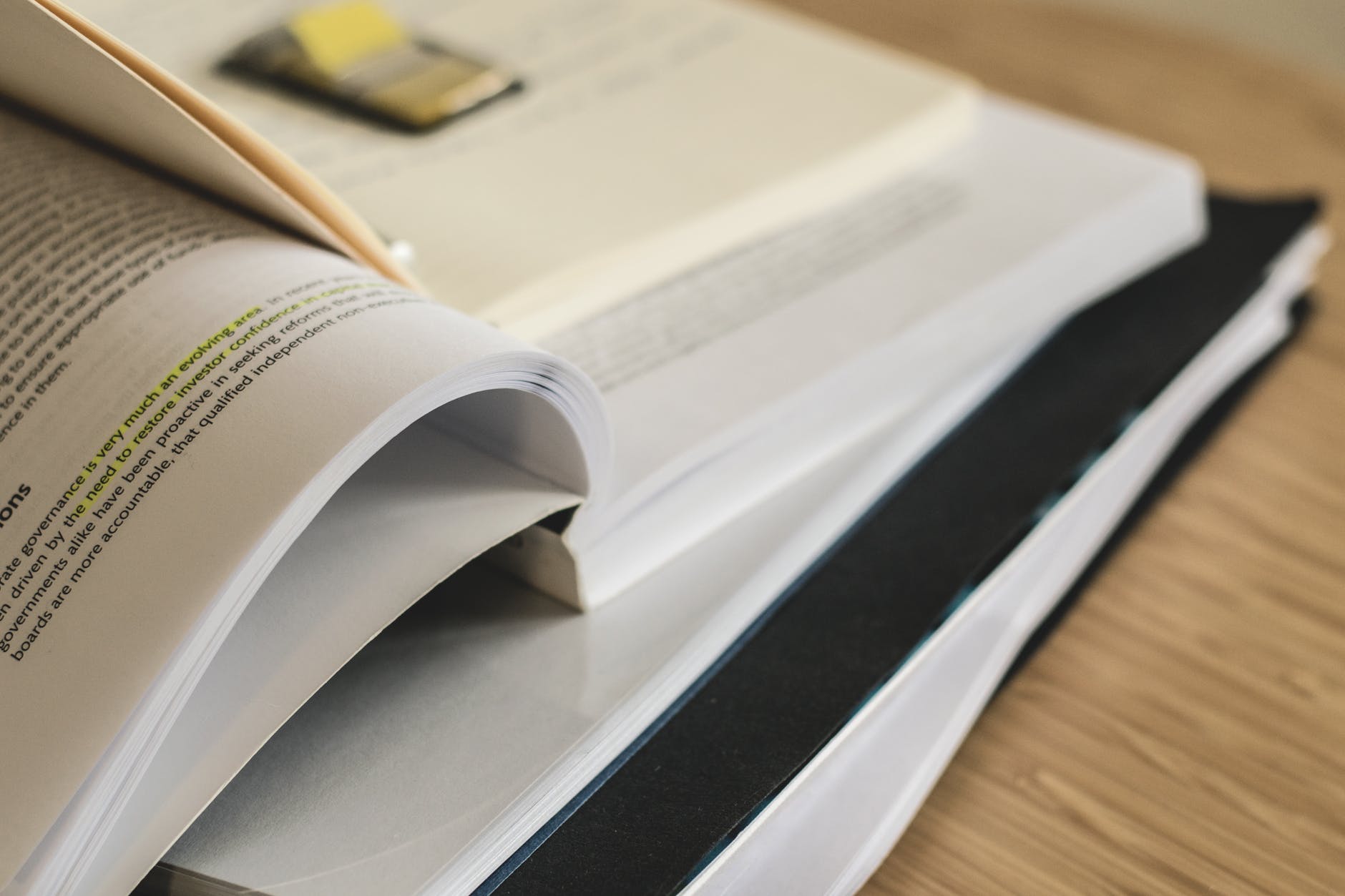 Essays and reports are just some of the most common documents written while in the academe. It explores the students' ability to logically examine another document and make a sensible judgment. Not only that, it also enhances the students' thought process, writing skill and organization skills.
1. Example of Narrative Report Template
2. Business Plan Narrative Report Example
3. Narrative Appraisal Report Template
4. Narrative Progress Report Template
5. Narrative Report Format Example
6. Monthly Narrative Report Template Example
7. Financial Narrative Report Template Example
8. Project Narrative Report Template Example
9. Business Narrative Report Template
10. Narrative Report Template Example
11. Free Sample Narrative Report Template
12. Annual Narrative Report Template Example
13. Final Narrative Report Template Example
14. Narrative Report Example for Students
15. Student Narrative Report Example
16. Narrative Report with Documentation
17. Narrative Report For Work Example
18. Construction Narrative Report Example
19. Basic Report Writing Example
20. Sample Police Narrative Report Example
Compare and Contrast: Essay and Report
Before this guide even starts to discuss all about a narrative report, it is important that you understand that an essay and report are not the same. Here is a list of the differences and similarities of an essay and a report:
1. Differences
Essays give you more opportunity to expand on possibilities, ideas or concepts; this means essays can explore more hypothetical situations. On the other hand, simple reports deal with describing and/or analyzing real past events; it can be written to make predictions or recommendations for the future.
Essays content flows without breakage meaning the organization of thoughts are only divided by paragraphs but still has continuity into it.
Reports are usually divided into sections, headings and sub-headings. Illustrations, diagrams, attractive charts, tables, etc. are also used in a formal report.
Reports can be presented orally while essay are usually submitted in a written or printed document.
Essays are usually written in the third person while reports can use either first or third person.
The usage of bullet points in a report is very common while it is not common in an essay.
A Recommendation for Action section is included in a report but is very unusual in an essay.
2. Similarities
Both have one or more central point to focus on and given emphasis. You may also see marketing report examples.
Both can include references however they vary in the method for citing such references.
Both should definitely include an introduction and conclusion.
Both are comprehensively structured and has a logical progression of ideas.
Although they use different method, both have text broken into readable chunks. Sections for reports, paragraphs for essay. You may also like management report examples.
Only one key point is discussed in every report section or essay paragraph.
Uses language suitable for their expected audience and is accepted in conventions of writing.
21. Free News Report Narrative Example
22. Narrative and Financial Report Example
What is a Narrative Report
A narrative report is a detailed illustration of an event that has occurred in chronological order. Simply put, it is a detailed chronological piece of writing. It is comparable to that of a police report. Meaning, a narrative report presents things or events that has happened in the past through a logical progression of the relevant information. You may also see examples of short report.
The main purpose of a narrative report is to present a factual depiction of what has occurred. A strong attention to detail is used in order to accurately shed some light on the things or event that happened. A narrative report is commonly used in the legal or justice system. This report is written when resolving disputes, filing complaints, or as a piece of evidence in case settlements. You may also like business report examples.
This report adheres and focuses on the five W questions — Who? Where? When? What? and Why? Since this report is used as evidence, those questions are addressed and answered along with the evidence necessary to prove such answers. Each question must be comprehensively answered and even the smallest details should be provided. In addition, the assumptions made on the report must be based on verified facts or evidence. If you fail to do so, your report might lose its value or your credibility as a writer. You may also check out sample activity reports.
23. Summer Camp Narrative Essay Example
24. Direct Narrative Writing Example
25. Book Report How-To Example
26. Final Project Narrative Report Example
Contents of a Narrative Report
In order to ensure you have an effective narrative report, these parts or contents must be found in your document. However, these are only the general sections found in a narrative report, the specific parts are up to the requirements of your course or professor. Listed below are the relevant contents of a narrative report:
1. Introduction
Th introduction of your narrative report must provide a short description of the report topic. This is the first section of the report that needs a thesis like general statement to convey what the rest of the report is going to talk about. Just like in any writing piece, a the introduction should be able to briefly but still accurately state the main point the report is trying to make.
For example, when writing a report about the end of collegiate term, you can start the introduction of your report with when you started and what you learned.
2. Knowledge or Learning Acquired
This section of the report contains all the relevant information to your main topic. In the given example above, you can write about what you have learned through the entire term in this section. You can talk about anything that you have actually learned however it must be presented in a nonfiction format. Since the a narrative report is solely based on facts, the information you should include must be truthful as well. You may also see recruitment report examples.
3. Observations
In this section, the things you have observed and the things you have learned through observation is stated. This is basically the art where you recount all of your observations during the period the topic of your report occurred. This can be lengthy or short depending on the amount and depth of the observations you want to expound on. Most of the time, this can be based on a person or activity you have observed and learned from. You may also like monthly report examples & samples.
4. Recommendations
In the recommendations section you focus on concluding what has been discussed in the previous sections. This section can also be used to express what can be done to improve certain activities or events you have attended. Say for example, a narrative report can be done on a seminar you have attended and this section can state how better quality hand-out could help the audience understand the topic more or other changes to improve your learning experience. You may also check out research report examples.
As mentioned beforehand, these are some of the most common parts in a narrative report. Depending on the requirement for your course or guidelines set by your professor, these sections can still have more. For example, a narrative report can also have objectives section, accomplishments and challenges section, description of activities, analysis and evaluation, etc.
Final Narrative Report Guidelines Example
Seminar Narrative Report Template Example
Joint Programme Final Narrative Report Example
Behavioral Health Index – Multimedia Version Narrative Report Example
Tips for Effective Narrative Report Writing
To help you with your narrative report writing dilemma, here are some useful tips you can apply in your writing activity:
Make an appropriate cover page.
Start with a rough draft.
Depending on your academic guideline but it is usually written in a 12 point font.
Accurate topic headings to break up a simple report for convenient and comprehensive reading.
Provide white space, use double spacing for easy reading.
Provide a designated number for each page.
Use a summary of you topic at the beginning of your report.
Carefully proofread your general report.
Stick with the five W questions.
Chronologically recount your experiences or observations while providing facts and evidences.
Depending on the sensitivity of the topic, avoid using actual names, replace them with fictitious names instead.
Always express factual assumptions upon which you base your opinions.
Lastly, always keep it short and simple. This is just a recount of previous events, there is no need to expand each topic.
In conclusion, writing a narrative report is tedious and meticulous job. It needs a logical perceptions of the things or events that have occurred. Although it can be about your personal experiences, it still needs proof and evidence and must maintain its credibility by being factual. We hope this guide was of help in your narrative report writing needs. You might be interested in quality report examples.
How to make narrative report?
1. Understand the Purpose:
Determine the purpose and scope of your narrative report. Is it for a personal reflection, a work project, a case study, or another context?
2. Select a Topic or Event:
Choose a specific topic or event to focus your narrative on. It could be a personal experience, a project, an incident, or any subject you want to narrate.
3. Plan Your Structure:
Decide on the structure of your report. Common narrative structures include chronological order, cause and effect, or problem and solution. Choose the one that suits your topic.
4. Collect Information:
Gather all the relevant information, data, and details related to your chosen topic. This may include research, interviews, personal observations, or any other sources of information.
5. Create an Outline:
Outline the main points and events in your narrative, organizing them in the chosen structure. This will serve as a roadmap for your report.
6. Write an Engaging Introduction:
Start with an engaging opening that introduces the topic and grabs the reader's attention. Clearly state the purpose of the report.
7. Develop the Body:
Present the events or experiences in a coherent and logical sequence. Use descriptive language, dialogue, and sensory details to create a vivid narrative. Show the reader what happened, rather than just telling them.
8. Include Characters and Setting:
Describe the characters involved and the settings where the events took place. Make your characters relatable and provide context for the reader.
9. Show Conflict or Tension:
Introduce conflict, challenges, or turning points to maintain interest and drive the narrative forward. These elements add depth to your report.
10. Provide Resolution or Conclusion:
Conclude the narrative by resolving the conflict or summarizing the key points. Reflect on the significance or lessons learned from the events.
What makes a good narrative report?
Clear and Engaging Writing: The language should be clear, concise, and engaging. Use descriptive and vivid language to create a compelling narrative.
Strong Structure: The report should have a well-defined structure, such as a clear beginning, middle, and end. A logical sequence of events or a well-organized structure, whether chronological or thematic, makes it easier for the reader to follow.
Relevance: Ensure that the content is relevant to the purpose and scope of the report. Avoid including unnecessary details or tangential information.
Character Development: If your narrative involves characters, provide depth and development to make them relatable and interesting to the reader. Describe their traits, motivations, and actions.
Setting Description: Create a vivid picture of the setting or environment where the events take place. The setting should be described in a way that enhances the reader's understanding of the narrative.
Conflict and Resolution: Introduce conflict, tension, or challenges in the narrative to maintain interest. Conclude by resolving the conflict or providing a meaningful conclusion.
Dialogue: If applicable, use dialogue to bring the characters and events to life. Make the dialogue sound natural and true to the characters' voices.
Sensory Details: Incorporate sensory details like sights, sounds, smells, tastes, and textures to help the reader experience the narrative more vividly.
Reflection and Analysis: Depending on the purpose of the report, include reflection and analysis to provide insight into the significance of the events or lessons learned.
Consistency: Maintain consistency in the narrative, including character behavior, timeline, and details. Inconsistencies can disrupt the reader's immersion in the story.
A Clear Theme or Message: Ensure the narrative conveys a clear theme or message, whether it's a life lesson, moral, or takeaway from the events described.
Engagement: Keep the reader engaged throughout the narrative. Use literary devices, suspense, or emotional appeal to capture and maintain their interest.
Proofreading and Editing: Thoroughly proofread and edit the report to eliminate grammar, punctuation, and spelling errors. Well-edited narratives are more polished and professional.
Adherence to Guidelines: If you're writing the narrative for a specific purpose or audience, adhere to any guidelines, formatting requirements, or expectations set by the audience or institution.
Feedback: Consider seeking feedback from others to gain insights into the effectiveness of your narrative. Constructive feedback can help you improve the report.
How do you format a narrative report?
1. Set Page Layout:
Use a standard page size (e.g., letter or A4) and set margins (usually 1 inch or 2.54 cm) on all sides for printed reports. Adjust margins for digital reports, considering screen and device dimensions.
2. Choose a Font and Size:
Select a legible font such as Times New Roman, Arial, or Calibri. Use a consistent font size (often 12-point) for the main text. Headings and subheadings may be larger.
3. Use Line Spacing:
Use double or 1.5-line spacing for the main text to enhance readability. Single spacing is common for certain business or academic reports.
4. Create a Title Page:
Start with a title page that includes the report's title, your name, the date, and any other required information (e.g., institution or company name). Use a centered format for these details.
5. Include a Table of Contents:
If your report is long or has multiple sections, include a table of contents with page numbers. Ensure headings and subheadings are clearly labeled and numbered.
6. Divide the Report into Sections:
Organize the report into clear sections with headings and subheadings. Use a consistent format for these (e.g., bold, underlined, or a larger font size).
7. Use Paragraph Indentation:
Indent the first line of each paragraph, or use a blank line between paragraphs for digital reports. Ensure paragraphs are aligned consistently.
8. Number Pages:
Number the pages of the report, typically in the header or footer. Start with the title page as page 1.
9. Insert Figures and Tables:
If your narrative report includes figures, tables, or other visual aids, label and caption them appropriately. Place these within the text where they are relevant.
10. Cite Sources:
If your report includes citations or references, use a consistent citation style (e.g., APA, MLA, Chicago) and format them correctly.
11. Use Consistent Headings:
Apply a consistent style to headings and subheadings throughout the report. Typically, headings are bold and centered, with subheadings bold and aligned to the left.
12. Format Dialogue:
If your narrative includes dialogue, format it with quotation marks, and attribute it to the speaker. Use a new paragraph for each speaker's dialogue.
13. Consider Pagination:
Ensure that page numbers are formatted consistently throughout the report. The title page and initial sections may use Roman numerals (i, ii, iii), while the main content uses Arabic numerals (1, 2, 3).
What is the elements of narrative report?
Title: The title provides a clear and concise indication of the subject or topic of the narrative.
Introduction: The introduction sets the stage for the narrative by introducing the context, characters, and the central theme or event.
Setting: Describes the time and place in which the events of the narrative occur. It helps create a visual backdrop for the reader.
Characters: Introduces the individuals or entities involved in the narrative. This includes physical descriptions, character traits, and their roles in the story.
Plot: The plot is the sequence of events that make up the story. It includes the introduction of a conflict or challenge, the rising action, climax, falling action, and resolution.
Conflict: Describes the central problem or challenge faced by the characters. The conflict is what drives the narrative forward and adds tension and interest.
Dialogue: Incorporates conversations and interactions between characters to provide depth and authenticity to the story. Dialogue is often enclosed in quotation marks.
Description: Uses descriptive language to create vivid and sensory-rich imagery, allowing the reader to visualize the scenes and characters.
Tone and Style: The tone and style of writing set the mood of the narrative. The author's choice of language and narrative voice influences the reader's emotional response.
Theme: The theme is the central message or moral of the narrative. It conveys what the story is about and the lessons or insights it offers.
Climax: The climax is the turning point of the narrative where the conflict reaches its peak. It is the most intense and critical moment of the story.
Resolution: The resolution is where the conflict is resolved, and loose ends are tied up. It provides closure and concludes the narrative.
Conclusion: Summarizes the key takeaways or reflections on the events and outcomes of the narrative. It reinforces the theme and leaves a lasting impression on the reader.
Author's Reflection: The author may choose to include their own reflections, insights, or personal connection to the narrative, particularly in personal narratives or reflective essays.
Conclusion or Closing Thoughts: A closing thought or statement may be added to wrap up the narrative and leave a final impression on the reader.
References or Citations: If the narrative report includes references to external sources, quotes, or research, proper citations should be provided following the required citation style.
What is an example of narrative writing?
Title: "Lost in the Forest"
It was a chilly autumn evening when I decided to explore the dense forest behind my house. The sun had just set, casting eerie shadows among the towering trees. With my backpack slung over my shoulder, I ventured deeper into the woods, my footsteps crunching the fallen leaves beneath me.
As I wandered further, the forest grew darker, and the rustling of leaves in the wind intensified. I began to feel a sense of excitement mixed with trepidation. The silence was broken only by the occasional hoot of an owl or the distant howl of a coyote.
Lost in my thoughts, I failed to notice that the path behind me had disappeared. Panic set in when I realized I was completely disoriented. My heart raced as I tried to retrace my steps, but every tree and bush seemed identical in the dim light.
I stumbled upon a small clearing, where the moonlight filtered through the canopy, illuminating a patch of wildflowers. Exhausted and frightened, I decided to stay put for the night, hoping that daylight would guide me home.
As I huddled against a tree, the forest came alive with mysterious sounds. Shadows danced around me, and the distant calls of nocturnal creatures created an eerie symphony. Fear gripped my heart, and I wished I had never ventured into the forest.
Just as despair began to consume me, a flicker of light caught my eye. Through the trees, I saw the glow of a distant cabin. Summoning my remaining strength, I stumbled toward it, guided by the faint light.
With every step, my hope grew stronger. The light grew brighter, and soon I found myself standing at the door of the cabin. I knocked hesitantly, and to my immense relief, a kind elderly woman opened the door. She welcomed me in, offering me warmth, food, and a comforting presence.
As I sat by the crackling fireplace, I realized that my adventure in the forest, although terrifying, had taught me the importance of courage and resilience. I had faced my deepest fears and emerged stronger, with a newfound appreciation for the safety of home.
What is the difference between narrative and report?
| Aspect | Narrative | Report |
| --- | --- | --- |
| Purpose | To entertain, inform, or engage the reader through storytelling. | To convey information, facts, or findings on a specific topic or issue. |
| Structure | Often follows a storytelling structure with a clear beginning, middle, and end. | Typically follows a formal and structured format with sections like introduction, methods, results, and conclusion. |
| Tone and Style | Can have a more personal and creative tone. It may include descriptive language and dialogue. | Requires a formal and objective tone, typically avoiding personal opinions or emotions. |
| Subjectivity | May include personal opinions, reflections, or emotions. | Emphasizes objectivity and relies on evidence, data, and analysis. |
| Audience | Can be aimed at a general audience or a specific group interested in the story. | Intended for a specific audience, such as stakeholders, decision-makers, or experts in a particular field. |
| Examples | Personal stories, novels, short stories, memoirs, and creative writing. | Research reports, business reports, scientific papers, financial statements, and technical documents. |
| Conclusion | Often concludes with a reflection, moral, or takeaway from the story. | Typically ends with a summary of findings, recommendations, or future actions. |
General FAQ's