"Remember the time when…"
That is the usual phrase when you want to recall something to someone. Those memories that you recalled are the most precious to you; may it be a happy memory or a sad one. You treasure them within your hearts, and to some, they can even recall the exact dates of these important happenings. Some will even celebrate anniversaries for certain events.
Banner Designs for Anniversaries
While wedding designs are specifically created to match the theme of the wedding, anniversary decorations can also be designed just as the wedding depending on the couple. On the other hand, in anniversaries for business companies, it usually includes having an activity or event that has something to do with the anniversary and, at the same, promoting the company, with decorations such as roll-up banners and marketing flyers. During the activity, designs were decorated in the building or establishment where the anniversary will be held. The management usually prepared these things ahead for them to be prepared for the coming possible customers. To guide customers and guests and employees in the activity, company banners must be mounted somewhere public where people have an easy access. These designs can somehow be useful to you and to everyone who is looking for incredible banner designs.
Personalized Anniversary Banner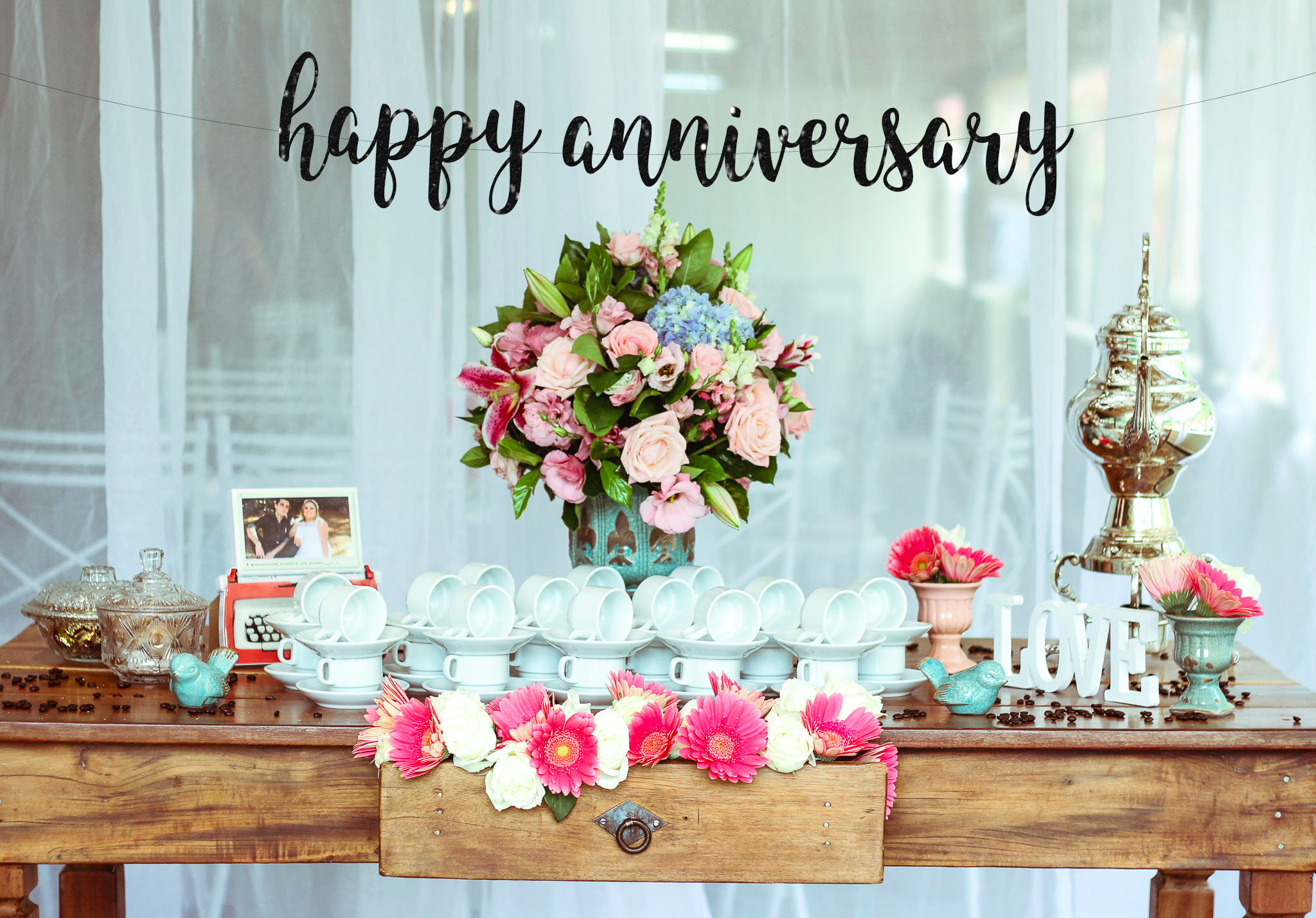 It is a tradition for most of us to celebrate anniversaries, for it is the time of the year where we commemorate something important that happened in our lives. Not only that, it is also a time to renew something from the past year and make something new.
Anniversaries remind us of something important from the past, and it gives us the chance to look back over the years. We can also reflect on how it molds our life today. The past can give us important lessons and a way to understand who we are and what we can do more.
Different Anniversary Celebrations
There are numerous anniversaries that people celebrate throughout the year. Some are celebrations to commemorate happy and joyful events, but others are occasions to commemorate something emotional or embarrassing. Whatever the kind of anniversary we are celebrating, all of them are part of our past that we must embrace in order for us to understand things, learn from it, and move forward. Typical anniversary celebrations are as follows.
Wedding or Partnership Anniversary
If you have been married for many years, it is expected that you understand how important it is to celebrate your anniversary. Before the day comes, there are already plans between the husband and wife on how to celebrate their anniversary, and usually, each has his or her own plan on how to surprise his or her partner. Many couples look forward to this day since it is the day to remember and renew their vows to each other. It is also a day to remember why you fell in love in the first place and the day you commit to each other. To make the day more special, an event plan for the whole day is made. It can be a simple meal together, a trip to other places, a walk in the park, a bonding with kids, a weekend getaway, or having a small party at your residence. No matter how small or grand your celebration is, the most important thing is that you spend quality time with each other, and honor the day when you became one.
Not only for couple's wedding, anniversaries can be celebrated by boyfriends and girlfriends, too! It is celebrating the time of the year where the girl accepts his partner in his life. Usually, presents are exchanged by the couple which includes tokens, chocolates, flowers, letters, and other perks.
Death Anniversary
Commemorating a day of sorrow or a day when a family member or a loved one died does not always mean that you have to be sorrowful on that day. Death anniversaries are celebrated to remember the day when someone dear to you passed away and creating something or someplace that can help you remember the person is important. It might be a grave or a tree planted for his memory. The family members and friends may also visit the resting place of the dead loved one in a cemetery or crematory, bringing flowers and candles or any presents to show that the dead one is still remembered.
Collective Anniversary as a Nation
There are also anniversaries where the whole nation will celebrate and give honor to that day. These anniversaries are being celebrated throughout the country to remember those who have died in war or in protecting the people in the country or to mark the passing of time since an event. During the commemoration of an anniversary in a nation, people come together, understanding cultural identity and doing something to give honor to the memorable event—a history that people must understand in order to learn from the past and shape the future.
Business Anniversary
Business establishments also celebrate their anniversaries, the time when the business operations began. It is a memorable day for the company since it is the beginning of the journey of the company. Commemorating the anniversary of a company usually involves giving something—a token or something of value—to the employees as well as to the key personnel. Customers are also being acknowledged, and discounts, freebies, and sales may also be implemented by the company. Since it is a milestone for the company, party and events and activities may also be thrown not only to celebrate the anniversary but also to promote the brand name of the company. Sometimes, businesses grab this opportunity to endorse their product in the market or launch a new product that might attract customers' attention.
Other Anniversary Celebrations
There are also weird anniversaries that are celebrated by some people. Some of these are as follows.
First fight between a couple
Adoption of a pet
Your first car bought
Last day of school
A promotion in a job
First job
Moving into a new house
Completing house renovation
Winning a tournament
First music recital
First drive in a car
Passed an audition
First visit in the church
Water baptism
First talk with crush
Recovery from an accident
There are many other occasions where you can celebrate your anniversary. It is up to you on whether you are going to remember those days or to let the memories slip away. Those past events really shape the way you are right now and may even continue molding your character as a person. It is important that not only you remember those events or activities but also you learn many lessons out from it. Those memories and happenings in your life will not be in vain if you will treat them as an inspiration to your life right now and a teacher to face your life in the future. The mistakes can be prevented, and the job well done can be improved to something more excellent than the previous one. Remember the lessons and always strive for excellence.
Rustic Happy Anniversary Banner
Anniversary Banner in a Wooden Plank
Striped Happy Anniversary Banner
Royal Gold Anniversary Banner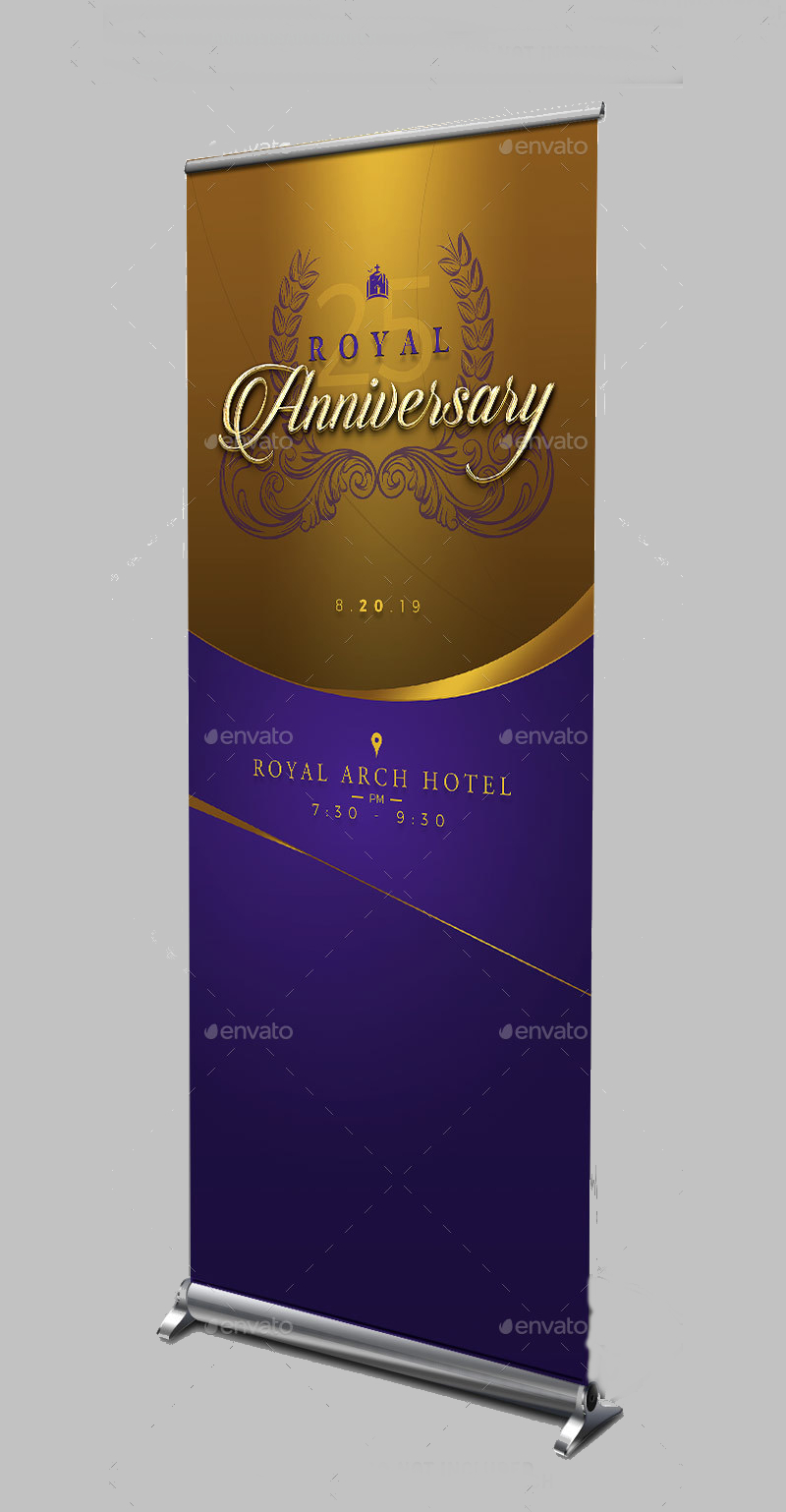 Anniversary Party Banners
Clergy Anniversary Service Program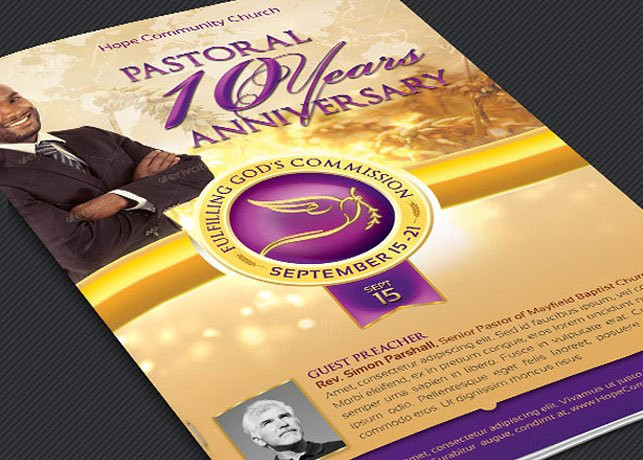 Golden Anniversary Banner Design
Banners of Golden Confetti
Simple Anniversary Banner Design
Gold We Still Do Banner
Luxurious Anniversary Banner
What Is Anniversary Effect?
Have you heard of anniversary effect? It said that anniversary effect is the feeling you experienced that occur on or around the date that marks a significant event. It may be a collection of disturbing feelings or thoughts or memories or anything that are somehow nostalgic to you. Other negative feelings you may experience include sadness, irritation, and anxiousness which sometimes make you confused what trigger these emotions. Looking back at the last event of the same day in the past year might help you understand the nature of your feelings. The sadness may be caused by the death of someone special to you in the past year or years, or it may be caused by a traumatic experience or accident. Researchers also label it as post-traumatic stress disorder, and it is considered as a normal reaction and a natural way of recovering from trauma.
If you believe there are upcoming dates that may be difficult for you to handle, consider planning ahead of how to ease your negative feelings and transform them into a positive one. You may also want to share it with someone who can perfectly understand what you are going through. Remember the event, but never linger on the negatives that might drown your emotion. Take time to meditate on these things, and ponder what you can do to improve your attitude towards recalling these events.
Importance of Marking Anniversaries
As a Reminder of Important Events
Anniversaries are a reminder for us that certain important events come into our lives. These events are so memorable that we want to celebrate them the same day of the year each year.
A Chance to Look Back and Reflect
Anniversaries also provide us the chance to look back in the past, the moment that makes us cry or laugh, and make us reflect on that happening. We treasure those memories that greatly affect our lives right now and give us something to reflect on.
A Way of Understanding and Learning
We must learn to understand the past in order to understand what is going on in the present to make a move for the future. We can learn so much from the past that may be useful for future's activities. However, one must not dwell too much on the past; he or she must use the past to mold and create the future he wanted to have.