Looking to advertise your event, business, or political campaign? Fortunately for you, it's easy to do so with the help of a good flyer design. Flyers are a cost-effective promotional tool that has helped many advertisers get their message across to a targeted audience.
In this article, we'll be discussing the basics of a flyer along with a few guidelines and design ideas on how you can craft the perfect one for any given purpose.
Basic Elements of a Flyer
Listed below are the major elements of an effective flyer:
1. Defined Goal: What do you aim to achieve with your flyer? Perhaps you want to promote an event, announce an opening, or advertise a new business offer. Whatever the purpose, the flyer should let people immediately know what you are trying to convey with your advertisement. Identifying this goal should make it easier for you to translate your ideas into words and graphics.
2. Head-Turning Headline: A headline that's compelling enough to draw attention and pique one's interest is sure to garner a positive response from your audience. This could be in the form of a thought-provoking question, a special offer, or a catchy company tagline. The effective use of typography will also be an advantage to help attract attention.
3. Captivating Message: Every marketing medium must have a call to action. This refers to the message you want to relay in order to generate a desired response from prospects. Words like Call Now, Enter to Win, and Avail for a Limited Time Only are enough to prompt an immediate reaction from readers. It's important to keep your customers' best interest in mind when delivering your message.
4. Appealing Graphics: High-quality graphics are an essential ingredient to an attention-grabbing flyer. It's arguably the most noticeable element as well, as this plays a key role in shaping the tone and mood of your flyer as well as reinforcing your brand. Choosing colors and illustrations that best represent your identity will also build a strong sense of familiarity among viewers.
5. Contact Details: Customers and investors are bound to have a few questions and inquiries they'd want to discuss with you, so it's only natural for you to provide your contact information in every promotional material produced. This includes your phone number, email address, mailing address, and social media pages. Prospects must be able to reach you through any of the options given, so make sure to update your list regularly.
33+ Flyer Templates
Modern Flyer Template
Royal Resort Flyer Template
Hair Salon Grand Opening Flyer Template
Vintage Event Flyer Template
Vintage Flyer Template Design
Elegant Clearance Sale Flyer Template
Exhibition Flyer Template
Art Exhibition Flyer Template
Art Gallery Flyer Template
Spa Flyer Template
 SEO Flyer Template Design
Invitation Flyer Template
Day Care Flyer Template
Social Media Flyer Template
Shopping Discount Flyer Template
DJ Night Concert Flyer
Electro Concert Flyer
Hair Salon Flyer Template
Modern Marketing Flyer
Printable Bake Sale Flyer
Product Promotion Flyer
Property Management Flyer
Real Estate Agent Flyer
Real Estate Home Flyer
Talent Show Flyer Template
10+ Flyer Examples
Air Assault Black Friday Flyer
Akron Civic Theatre Auditions Flyer
ASUS Event Flyer
Harvard University Flyer
Indiana University Flyer
LG Red Tag Sale Flyer
Ohio State University Flyer
PETA Awareness Flyer
Sony Holiday Flyer
YMCA Membership Flyer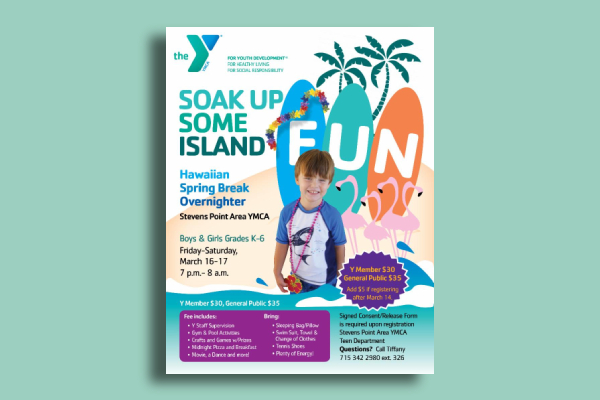 How to Make an Effective Flyer
Flyers come in different shapes and sizes, but not all of them acquire the best feedback from prospects. There are many reasons why a flyer may be criticized by its intended audience, and the steps taken to create the flyer likely made a huge impact to its final outcome. Fortunately, creating a flyer is extremely easy with the help of the right guidelines.
1. Identify your purpose: Knowing the purpose of your flyer will help you conceptualize on a layout that centers on its main function. If your general purpose is to advertise an event, gathering information regarding such must be a priority. Feel free to gain inspiration from other creative flyer designs in the market to guide you with your own. This will also help you establish a clear plan for a smooth and productive process.
2. Choose a suitable template: Creating a flyer from scratch can be a time-consuming process. As an alternative, it's a good idea to download a template that best fits your purpose. Even if it doesn't cater your exact needs, you can always customize the template and tailor it according to your personal preferences. That way, you won't have to spend too much time contemplating on a design which also meets industry and pre-printing requirements.
3. Incorporate your own content: As the most important part of the process, it's important to make a flyer that is unique to your identity. It should deliver your message in such a way that is easy to grasp and remember. In an attempt to reinforce your brand, you can incorporate your brand colors and business logo. It should be distinctive enough for people to quickly recognize and associate with your company.
4. Review and revise: Never take this step for granted. Even the tiniest errors can change a person's perception toward your business and your marketing team. Look out for spelling and grammar mistakes, as well as placement and alignment errors that are too obvious to ignore. You can even have a colleague review your work to ensure an error-free content before having it printed.
Useful Tips for Designing the Perfect Flyer
Now that we've covered the basics of crafting a flyer, let's see how you can generate success with your flyer through the following techniques:
Keep your audience in mind: Many advertisers make the mistake of designing for themselves and not for their viewers. What works for you might not work for them. Although you can never please everyone, you need to focus on how prospects may benefit from your offers. The secret is to speak to your readers directly to capture their interest and keep them engaged.
Avoid wordy texts: Not everyone is too fond about lengthy paragraphs in an advertising flyer. Thus, you might want to stick with short sentences and infographics instead. Make sure to use simple language when delivering your message to avoid ambiguity. It's best to keep it specific yet concise as well.
Include testimonials: This is especially important for entities that have yet to establish themselves in their respective markets. Positive feedback from other customers is always a reliable thing to take into account. Not only will this help you establish credibility with your audience, but this will also bring value to your promotional ad.
Apply white space when necessary: Negative space, as it is also known, helps keep your layout readable and organized by separating significant elements from one another. White space is the empty area found between text and graphic elements that designers often apply to maintain an aesthetically pleasing output. This will prevent a cluttered mess from overshadowing the message you are trying to convey.
Establish a sense of urgency: Oftentimes, when certain items are always available, it also makes them less desirable. You need to give customers a reason to purchase your product even if it's not something they need at the moment. Limited stocks, promo periods, and seasonal offers are enough to make a person act fast. This can be achieved with the help of a striking headline.
Types of Flyers
When creating a flyer for any given purpose, make sure you choose the most appropriate type for your marketing campaign. Listed below are the different types of flyers you're bound to come across.
Handouts: As the name suggests, these flyers are handed out to prospects in public areas and private functions. They are also made from a light-weight material, which makes these flyers inexpensive to produce and distribute in bulk.
Mailers: You might have encountered this type of flyer multiple times before while sorting through your mail. These flyers are often sent along with packages, letters, and subscription magazines as a subtle yet impactful form of marketing. And due to their minimal production costs, they are considered to be an effective promotional medium for businesses of any size.
Retail Flyers: Like a catalog, retail flyers are designed to showcase a company's product and service offers in a more detailed manner. They are often printed in a thick, durable material to help prevent tears and crumples along the way. This also allows prospects to keep the flyer long after they have received it.
Digital Flyers: While printed flyers have always been a huge part of the marketing scene, digital flyers are slowly making their rounds in various e-commerce sites. These flyers are either posted or sent online to a targeted group of subscribers who may be interested in what the organization has to offer.
Flyer Sizes
Here is a guide on the standard sizes of a flyer:
Basic Size (8.5 × 11 inches): As the most common choice for producing marketing flyers, this is a suitable size to post on bulletin boards and to hand out in front of your business outlet. It contains enough space to carry pertinent information about a campaign, including dates, hours, event location, and contact details. Anyone who has access to a good-quality home or office printer can easily produce their own set of flyers of this size.
Half Size (5.5× 8.5 inches): If you're looking for something much easier to carry around and fit in your pocket or purse, a half-size flyer would be a better option. Because of how convenient it is, the flyer can double as a discount voucher which customers can redeem at one of your stores. This is also a budget-friendly alternative as you can easily produce two copies of your flyer for the price of one basic-sized sheet.
Poster Size (11× 17 inches): These flyers are often posted in lobbies, outdoor frames, and utility poles in places where your targeted group of individuals usually gather. But because these flyers are exposed to extreme conditions, it's important to use high-quality paper for printing. This can even be used as merchandise, like an event memorabilia, to support your event.
Flyer FAQs
What is a flyer?
A flyer is a form of paper advertisement that is designed to deliver a message through a combination of text and graphic elements. This is intended for wide distribution among a targeted audience to help promote a business, event, or campaign with less costs required.
Why are flyers good for advertising?
After spending months planning and organizing a special event, letting everyone know about it is vital to its success. While there are many advertising methods to choose from, promotional flyers remain to be one of the most cost-effective approaches there is. This allows you to be creative in showcasing your brand to an audience, while also leaving them with something to remember you for. Flyers also enable you to measure the outcome of your efforts to help revise and improve future campaigns.
What is the difference between a poster and a flyer?
Posters and flyers tend to share a similar objective but with a different targeting method. In fact, you can even consider a flyer as a miniposter because of how it appears and functions. However, compared to posters, flyers can be printed on both sides to deliver a short, concise message. They can also be distributed in a variety of ways with the help of different platforms. A poster, on the other hand, is a promotional tool that is printed and posted in public areas to spread a message and raise awareness.
No matter what type of business you run, flyers are sure to benefit your marketing campaign in the best way possible. So the next time you find yourself in need of a good flyer, be sure to keep these flyer templates and design ideas in mind.