If the economy is the lifeblood of a nation, then marketing should be the vein to which it runs. That's how important marketing is, not only to a business but for the whole economy. So, if you are an excellent business person and you find that your marketing needs a little push. We got you covered. We have Flyer Examples that you can use whenever and wherever. These templates are available in Microsoft Word, so anyone can use them notwithstanding the operating system they have. Nonetheless, we also included an excellent guide in creating Flyers in Word to help you make one fast. Go on, browse these resources below and make your business bloom.
15+ Flyer in Word Examples
1. Vintage Travel Flyer Template
2. Accounting Services Flyer Template
3. Accounting & Bookkeeping Services Flyer Template
4. Accounting Bookkeeping Flyer Template
5. Accounting Firm Flyer Template
6. Modern Travel Flyer Template
7. Modern Company Flyer
8. Travel Agency Flyer Design
9. Logistics Company Flyer
10. Corporate Event Flyer Template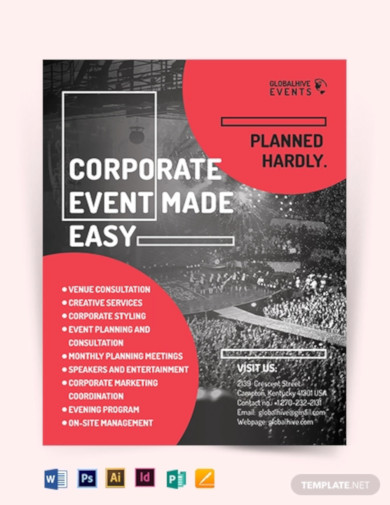 11. Seasonal Event Flyer
12. Environmental Company Flyer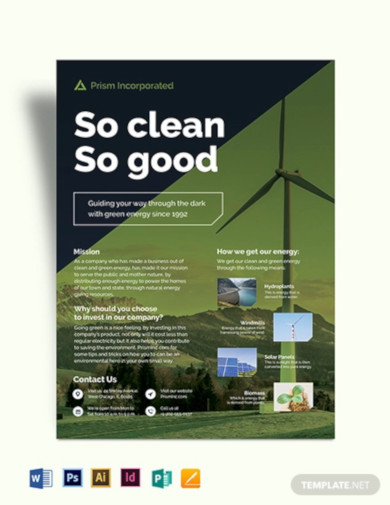 13. Free Tour Travel Flyer Template
14. Free Travel Company Flyer
15. Free Real Estate Company Flyer
What is a Flyer in Word?
A Flyer in Word or a flyer template in Microsoft Word is a document template that anyone can use for their events, business, or schools. An editable flyer template is important because it allows you to cut your creation time, instead, you put more effort into making the most of your time. With an excellent flyer template, you can also ensure the quality of your designs.
What are the three main types of flyers?
Marketing and advertising is a very diverse field. There is no one type that can dominate the market. Instead, there are at least three main types of flyers that can help you boost your marketing and develop effective advertising. Listed below are these three main types.
An ads flyer is a type of flyer that's full of information. However, the goal of the flyer is to create a catch that captures people's minds. This type of flyer usually compacts all information to ensure that the reader digests all the necessary information in the least possible time. This flyer is important if you want to do a sale, limited-time offer, and other deals of the same type.
If you've been in the field of marketing and advertising for a long time, you must've known about the importance of branding. If you need to, you can even create a brand strategy to ensure that you have a proper way to develop your branding. Now, corporate and brand flyers are documents that help you with creating branding. They ensure that the customers learn about your company and your business. This is good for real estate companies, and other service-oriented businesses.
Photo-centric flyers are design-filled flyers that seek to catch a person's attention. This type of flyers is excellent for events, parties, and other gatherings of the same kind. These are important because they relay the atmosphere that you will be giving the attendees. This is an excellent flyer if you have a bar, restaurant, or other night party spaces. You can even coordinate having a poster with the same design.
How to Create a Flyer in Word
Microsoft Word is one of the most versatile applications in existence. You can create designs, documents, and other types of paper using this application. However, you should also know that this program is fine with designing posters. Yes, you can make one through this application.
Step 1: Find a Compelling Background
It doesn't matter what type of poster you are making. You need a background. That's why for your first step, you should try to find a compelling background that you can use on your flyer. If you desire to show a happy event, then make sure it's colorful.
Step 2: Determine the Font
Fonts are excellent tools to ensure that people can get the message behind your flyers. Without a readable font in your design, you'll destroy your flyer instead. So make sure that you have the right font available. Remember, less is more. So, if you can find a simple font that showcases the feel of your business then use it. People often fail in this because they choose flamboyant fonts that ruin the whole design.
Step 3: Keep the Colors
Choosing the right color combination is important to the overall impact of your flyer. If you choose red as your main color, make sure that the other colors are complementary to the whole. It's a rule of thumb that you can only use three to four colors at most. This is to ensure that your design does not hinder the reader or client in any way.
Step 4: Remember Bleed
Bleed is that extra space that you see after printing a design. You can see these on posters and flyers. However, if you want to make your design without bleed, then make sure to set it up in that way. By doing this, you ensure lesser revisions.
FAQs
What programs should I use to create a flyer design?
As mentioned earlier, Microsoft Word is an excellent tool that you can utilize if you don't have anything available. However, if you have other more design-inclined programs, then you should use those. Listed below are programs that you can use to make a flyer.
1. Adobe Illustrator
2. Adobe Photoshop
3. Microsoft Publisher
4. Microsoft Word
What is the difference between a banner and a flyer?
The difference between a flyer and a banner is that a flyer is usually meant to be given to people. On the other hand, a banner is something that you use to signify an event's entrance, a website's association, and something with the same concept.
Is a brochure a flyer?
You can consider a brochure as a flyer, however not all flyers are brochures. A brochure is a type of flyer with at least four pages. However, some flyers only have one-page.
With the rise of digital marketing, flyers became relics of the past, or so we thought. The reality is that flyers are still in use in today's world. Traditional marketing is still useful. That's why you should make sure to use our samples today for your bbq class, festival afterparties, and other things. You can never be wrong by doing this.