Take the time to look around you. Notice how logos are practically on every material thing you own? From the laptop you use to the empty bag of chips you just threw, a logo design is plastered on every single product that a company produces. As an entrepreneur, deciding on a logo to represent your brand can be quite difficult. Looking for a flat logo? How about a 3D logo? This solely depends on the look you're going for, as well as how you wish to relate to your audience.
Nowadays, you can find various logo designs with a retro feel to it. From old school classy to vintage chic, you can never go wrong with these logo designs to lure in customers. Thinking about using a retro logo for your business? We gathered an awesome collection of retro logo designs to get you inspired.
Anchor Retro Logo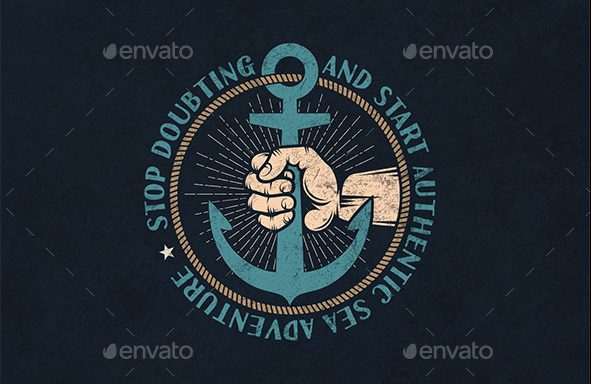 Lawn Care Logo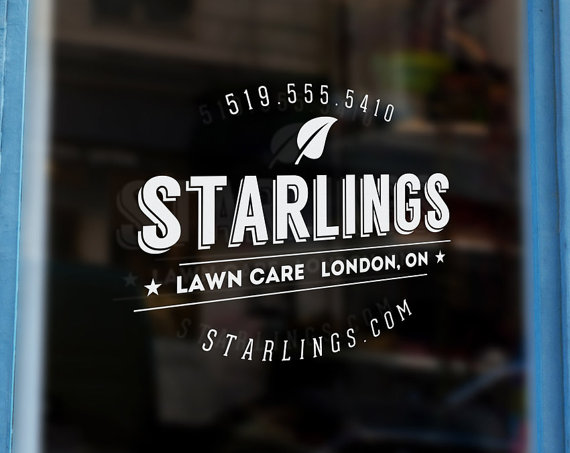 Hexagon Banner Logo
What Kind of Logo Should You Use?
Confused on what logo design would work best for your company? To help narrow down your options, here are three types of commonly-used logo designs to consider.
1. Iconic Logo Designs
Shell, Nike, and Apple—think of the logo designs of these popular companies and notice how similar they all are. Even without the company name attached to it, you can easily associate the logo with its respective brand. This type of logo design works best for companies or organizations that have developed a successful brand for themselves. By just looking at the logo, the products, services, or overall nature of the brand immediately comes to mind. The logo says a lot about what it represents even without uttering a single word.
2. Typographic Logo Designs
There are a number of multinational corporations that have been carrying typographic logo designs for decades. These logos usually consist of customized type or font of the company's name. While some would choose to create their own unique font, others would opt to add their own twist and style to an existing one for a more personalized feel.
When it comes to typographic logo designs, there are two specific types that we need to tackle: wordmarks and lettermarks.
Wordmarks 
Wordmarks are ideal for companies bearing a very distinctive name, yet one that is unique enough for people to take notice of. For instance, looking at the logo design of companies like Google and Yahoo, it's almost impossible to imagine their logo any other way. The simple use of text works well for the brand because of how quirky their company names are. Not only does it give meaning to the word "simplicity," but it's also memorable enough for your prospective audience to recognize.
Lettermarks
There are multiple reasons why lettermarks are a good choice for a logo design, especially for companies and organizations with a difficult to pronounce or relatively lengthy name. For one thing, using the initials of your company name can save you a lot of space when it comes to branding. This way you don't have to worry about resizing your logo to fit into the medium you are printing it on, as this can affect how visible or readable your logo is to the average person.
However, the use of typographic logo designs can also be quite tricky. Because the focus is on the type you create or choose, you have to make sure it looks more like a logo design than some generic text being inputted. It would be best to incorporate the identity you want to build for your brand to the logo's features as well.
3. Combination Logo Designs
There's no doubt that combination logo designs can be beneficial for all types of business, specifically for startups. Not only is the company's name on clear display, but the symbol that comes along with it also serves as a reflection of the business itself. This allows customers to associate the company's name with the icon and vice versa, even in the absence of one. And once the company has made a name for itself, they can start using the icon independently as their business logo.
Barbershop Logo
Catering Logo
Design Company Logo
Retro Business Logo
Retro Band Logo
7 Reasons Why You Need a Good Logo Design
You might be on the fence about creating a logo design for your business and you just need that extra push to make the final decision. To get you out of your dilemma, here are seven good reasons why a logo design is essential.
To look more established. Most consumers judge a brand based on what they see, which includes the logo design on business cards, company brochures, and other marketing materials. But being a small-time vendor doesn't mean you have to sell yourself short. A good logo design will make a product or service appear credible in the eyes of a potential customer.
To attract customers. Whether you believe it or not, your logo design can actually affect a customer's perception towards your brand. If they like the "look and feel" of your logo, they wouldn't think twice about giving it a shot.
To create a sense of stability. Even as a small-scale business, appearing firm in the eyes of your customers will allow them to trust your brand. It's a form of assurance that you're committed to serving your market for years to come.
To boost sales. If your logo design makes a good impression, customers are likely to trust it. And when there is trust, there is loyalty. This could bring good fortune to your brand, as a customer will likely choose your products rather than from one that they're unsure of. They might just even recommend the brand to people they know, allowing your products to fly off the shelves.
To become memorable. It's easier for people to remember an image they've seen compared to something they've heard or read. So with a visual design to represent your business, consumers can easily associate products or services with your brand and vice versa. Call it advertising in the simplest manner.
To stand out among competitors. Considering there are dozens of companies serving the same industry, creating an identity for yourself is a must. With a good logo design at hand, you can develop strong branding to support it, allowing you to distinguish yourself from competing brands.
To show commitment – Startup companies tend to be the most discriminated bunch. There may be instances where your prospective audience might question your business as a whole. Because of this, it's best to create a good logo design that depicts your commitment to the brand, the industry, and your market. This will also help you develop consistency for a positive customer experience.
Custom Restaurant Logo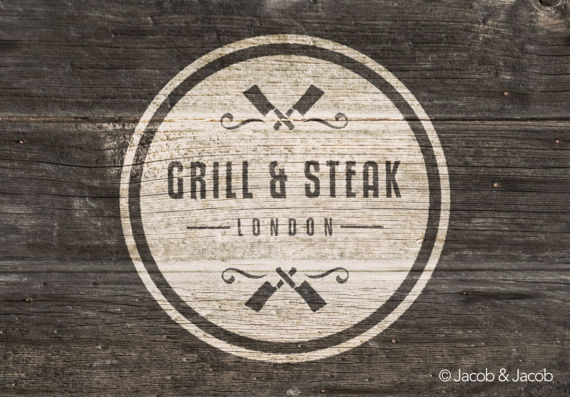 Retro Badge Logo
Business Branding Logo
Retro Minimal Logo
Retro Typography Logo
Tips for Designing an Effective Logo
Focus on making it simple. The first rule in every design book is to keep it simple. Giving your audience a chaos of images and texts to look at will make it difficult for them to focus on the central message you want to convey. It would be best to focus on creating a clean design that speaks in volumes about the brand it represents.
Imagine how and where the logo may be used. There are different ways for a company to use its logo, this could either be for business documents or marketing mediums. You have to consider how your logo design would appear on digital and print media, regardless of scale, and whether or not it properly depicts the essence of your brand.
Come up with a timeless design. A common mistake committed by designers and their clients is crafting a logo design inspired by some of the latest trends. Following popular fads won't do you any favors, as trends will make your logo seem too mainstream and outdated after some time. Focus on longevity, rather than "what's hot".
Consider updating over time. Although this seems to contradict the previous tip on this list, there's a good reason why it deserves a spot nonetheless. When we say "update", we don't mean giving your logo design a complete makeover, but just enough to enhance it in a subtle way. Remember, you have to make sure your logo design can effectively upgrade the look of your brand, rather than pulling it back down.
Develop a process. There's a grueling process that every logo designer has to go through, and it can be quite challenging. This step-by-step process involves studying, conceptualizing, and drafting your logo design from scratch to make sure it complies to industry standards. You have to learn what works best for you in order to produce an effective logo design efficiently.
Whether you're launching a new business or looking to rebrand your company, a good logo design is essential. This logo must highlight every aspect of your business, such as the values you hold and the service you provide. While being symbolic yet appealing can be difficult, with proper determination and the right team of designers by your side, nothing is impossible.