Logos are important in any business. essentially, logos are a representation of a company, graphic-wise. They speak in behalf of the company's brand. More importantly,  flat logos are a crucial part in the marketing or promotion of any business. Such graphical representations of brands are located in most material that the company produces.
Advertising and marketing materials are some of the places where business logos can be seen, and examples of business logo designs that are available to view, and more importantly, download, are available here. Just keep scrolling down and you'll see excellent business logo examples that are available to download and use.
Construction Business Logos
Construction Business Card Logo
Free Construction Business Logo
Building Construction Business Logo
Photography Business Logo Examples
Creative Photography Business Logo
Photography Business Card Logo
Vector Photography Business Logo
Small Business Logos
Small Business Association Logo
Cleaning Business Logo Examples
Dry Cleaning Business Logo
Carpet Cleaning Business Logo
Electrical Business Logo Examples
Electrical Business Logo
Electrical Contractor Business Logo
Restaurant Business Logo Examples
Pizza Restaurant Business Logo
BBQ Restaurant Business Logo
What Is the Purpose of a Logo
The logo is the first thing that someone will see with regards to a brand. The logo also will most definitely be the one representation of a company that a person will remember down the road. A logo has many uses apart from the fact that it is a norm now. Here are some of the purposes of a  vintage logo in a business and how it can contribute to the success of a business.
Business Card Logos
Dental Business Card Logo
Handyman Business Card Logo
Real Estate Business Card Logo
Free Business Card Logo
Design Business Logos
Graphic Design Business Logo
Interior Design Business Logo
IT Business Logo
Free IT Business Logo Sample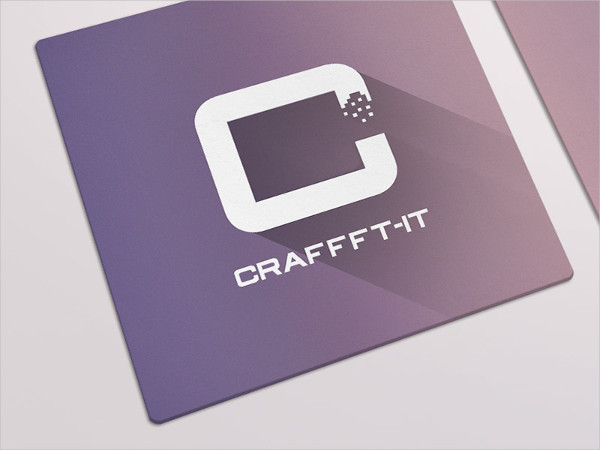 IT Business Vector Logo
Modern Business Logo Examples
Modern Small Business Logo
Modern Business Management Logo
New Business Logo Examples
Free New Business Logo
New Travel Business Logo
How Logos are Made
Creating a logo that is creatively, but at the same time, carefully crafted and will stand the test of time is difficult. To be able to make one, there must be a passion for the craft and a development plan for the design must be present. In order to achieve the look of a good logo, these things must be done:
Brainstorming – In order to come up with ideas that are needed to do a logo, brainstorming must be done first. Brainstorming will help someone or a team to be able to have ideas on what to do to a logo. SWOT analysis may be done to be able to determine a brand's strengths and opportunities for the conceptualization process.
Conceptualizing – After the brainstorming is finished, the ideas must be collected in order for conceptualization to commence. The main goal of conceptualizing is to incorporate the ideas that were brought up in the brainstorming process in order for a designer to know what goes where and the like. Without proper conceptualization, the drafting process in making a corporate logo will be an endless doodling around all while attaining to nothing.
Drafting – the process in which the actual illustration of the conceptualized logos are made. In drafting, the ideas and conceptualized look of the logos by a designer or a group is brought to life. It is in drafting that the general look, the colors, the texture and other elements are placed together for the business owner to look at.
Testing – After a certain draft or a couple of drafts are approved by the business, a testing period starts in which the drafts are tested in the market. Sometimes, a communication plan is done for this. After the test and after knowing which design works best, then finalization starts and a new logo is brought to life.
Vintage Business Logos
Vintage Bakery Business Logo
Vintage Photography Business Logo
Vintage Restaurant Business Logo
Vintage Travel Business Logo
Professional Business Logos
Free Professional Business Logo
Professional Business Card Logo
Professional Business Logo in Photoshop
Wedding Business Logo Examples
Wedding Planner Business Logo
Wedding Photography Business Logo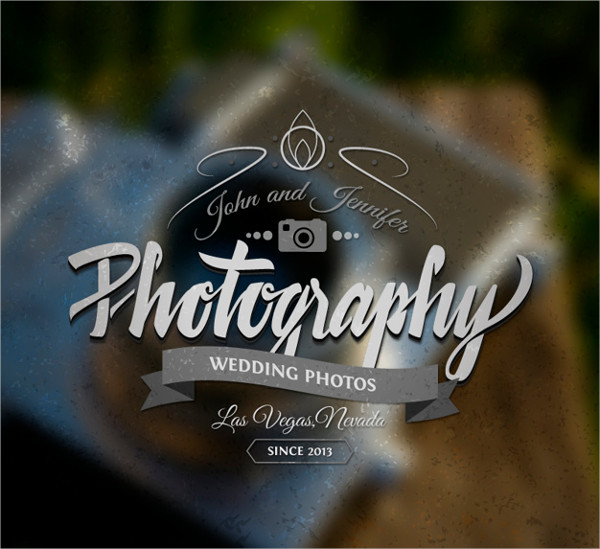 Food Business Logos
Healthy Food Business Logo
Fast Food Business Logo
Pet Business Logo Examples
Pet Sitting Business Logo
Pet Grooming Business Logo
Vintage Pet Business Logo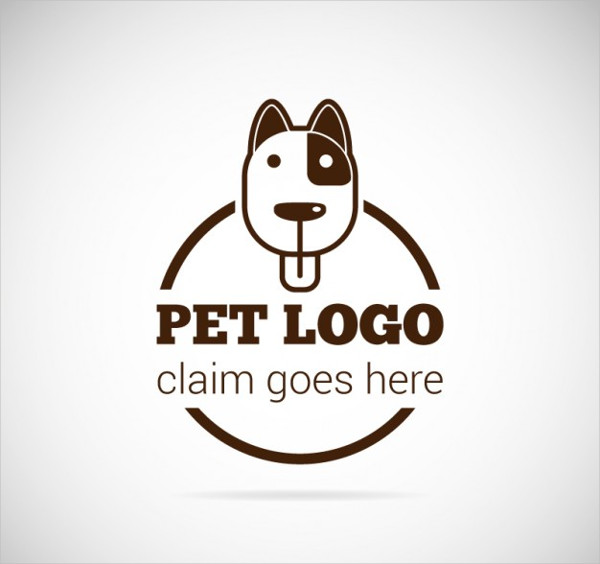 Flat Business Logo Samples
Flat Vector Business Logo
Modern Flat Business Logo
Types of Logos
Before, there were absolutely no types of logos. As more and more photography logos were made, people noticed that some logos were illustrated, some are in the form of texts, some are symbols and others, a mixture or two or more types. Thus, logos were classified and these are:
Illustrated – these are drawn or illustrated logos. These are different than symbolic  restaurant logos in the sense that symbolic logos are logos that has the same meaning universally, such as Nike's swoosh logo which is clearly a check mark and will be a check mark anywhere one would go.
Textual – Textual logos are logos in the form of words or letters, such as Google and Lenovo.
Symbolic – As stated earlier, symbolic logos are like illustrated  wedding logos but with a difference. Symbolic logos are symbols in which will be recognizable as such everywhere in the world. The logo might be a silhouette of a tree and that silhouette will always be recognizable as a tree anywhere in the world.
Mix – This is a combination of different types of logos. For example, the symbol of a tree as a silhouette would make a symbolic logo, but then it can have text on the logo's lower part, resulting in a combination of two types of logos.
There are many possible types of logos that can be used in a business. Do not forget to take a second look at the excellent examples of business logos here. Choose some more and continue to download some!