Numerous fashion brands work around the clock to make sure they come up with the perfect fashion marketing campaign to fit their marketing plan. But with all these brilliant ideas already existing, creating your own distinctive concept can be a challenge. Fortunately, marketing is about being creative and innovative in whatever way possible. With that being said, it would only make sense to seek inspiration from previous campaign examples to develop your own.
10 Effective Fashion Marketing Campaigns to Inspire You
Here are some of the most powerful marketing campaigns to ever exist in the world of fashion:
#1 Charles & Keith: Affordable Luxury
An ordinary pair of Christian Louboutin shoes can cost you an average of $495, so you can only imagine the price tag on a Prada or Vera Wang creation.
Fortunately, if you're looking for an elegant brand that's easy on the pocket, the popular Singaporean brand, Charles & Keith, positions itself between "affordable" and "luxurious". This fashion brand creates high-quality footwear that's relatively affordable for the masses. This marketing strategy appeals to customers with medium-high income, and would rather spend their money on a reasonable pair of runway-inspired footwear.
#2 Chanel: Defying the Norms
While defying the norms can be a hit or miss in the market, Chanel proved that being different isn't all that bad.
In the 1920s, Chanel couture popularized "flat-chested" creations that center on clothing styles that oppose the typical hour-glass figures of the 19th century fashion. They also began designing trousers and blazers using masculine colors to empower women. This approach revolutionized the fashion world, making Chanel the brand it is today. You may also see marketing reports.
#3 Nasty Gal: #GirlBoss
By now, we're all relatively familiar with brands and their multi-channel campaigns, but Nasty Gal's founder, Sophia Amoruso, took this strategy to a whole new level.
From a self-penned book to a radio podcast, the brand's efforts to start campaigns that reflect their core values have successfully paid off with all the attention the brand has been getting from consumers. After all, it's more than just about selling products, but it's also about creating an empire that represents who the company is for customers to remember. You may also see marketing questionnaire.
#4 TOMS: 'One for One'
TOMS has to be the most unique company out of everyone else on this list. Why? Because for ever pair of shoes bought, the company donates another pair to charity. The 'One for One' marketing campaign allows buyers to give back to the community in the simplest way possible. This has created a connection between TOMS and their consumers, due to how it takes on a relatively different approach that is both profitable and charitable. You may also see marketing styles.
#5 Uniqlo: Breaking New Markets
Uniqlo is a fashion brand known for its classic clothing style that incorporates both fashion and comfort into one.
But in 2012, the brand hoped to break market barriers by sponsoring world-class athletes for their fashion marketing campaign. Uniqlo began with former world #1 and multiple Grand Slam winner Novak Djokovic, to build brand awareness in various regions, such as Europe. Their campaign debuted during Djokovic's Glam Slam appearance, which was witnessed by thousands of people from all over the globe. You may also see marketing flow charts.
#6 Victoria's Secret: Fitting Room Experience
We all know about Victoria's Secret's extravagant fashion shows, along with their ability to make it one of the most popular fashion events of the year. But have you ever been inside their famous fitting rooms? Apart from being surrounded by the skimpiest lingerie and the silkiest pajamas, Victoria's Secret offers customers a unique and fun-filled experience with their fitting rooms specially designed for an 'angel'. These fitting rooms are fully furnished with aesthetically pleasing Victorian-style designs, covered in shades of pink and black. The luxurious yet inviting mood the room brings provides a comforting experience to buyers. In fact, this fashion marketing strategy is proven to be an effective approach to persuade customers to purchase their products. You may also see marketing presentations.
#7 Burberry: Kisses
Digital marketing doesn't always have to involve product promotion, as there are numerous ways to market your brand indirectly to audiences. For example, Burberry's 'Burberry Kisses' campaign was launched in partnership with Google in an effort to bring focus to the brand, without being directly related to it. In this fashion marketing campaign, users were given the chance to send virtual kisses to loved ones online. This immediately generated interest from people around the world, allowing the brand to create a unique connection with consumers.
#8 Yeezy: 'Team Yeezy'
Yeezy Boost, the famous collaboration of the brand Adidas and singer-rapper Kanye West, is a world-famous shoe that caught the fashion industry by storm.
In an attempt to market this shoe line, Kanye West exclusively sent special pairs of shoes to his celebrity friends, including Justin Bieber and the entire Kardashian-Jenner clan. They then used their star power to market these products across different social platforms. And considering how influential these celebrities are to the younger market, these famous sneakers began flying off the shelves in no time. You may also see marketing goals.
#9 Adidas: #Allin
And yet another successful Adidas fashion marketing campaign, the #allin or 'All In or Nothing' campaign that featured some of the world's most famous football players such as Lionel Messi, Luis Suarez, Mesut Ozil and Dani Alves, launched during the 2014 FIFA World Cup. This was featured across every major social media platform, bringing in about 38 million views on YouTube and 2.1 million hashtag mentions on Twitter. You may also see marketing checklists.
#10 Marc Jacobs: #CastMeMarc
In 2014, Marc Jacobs launched a social media campaign entitled '#CastMeMarc' that gave fans of the brand the opportunity to be a part of their Autumn/Winter campaign.
To qualify, followers were asked to post a photo of themselves on Instagram along with the tag #castmemarc. Not only did this draw attention towards the brand, but it also gave consumers a one-of-a-kind experience to be featured in an international campaign. The same campaign was also used for their Spring/Summer 2015 collection, as a clever strategy to encourage market interaction. Although the campaign only lasted a week, it was effective enough to force participants to act as quickly as possible. There's no doubt that this fashion marketing campaign generated success through its efforts to create the ideal type of business relationship that consumers long for.You may also see marketing trends.
How to Generate More Sales Using Digital Tools
There are many ways to launch your fashion marketing campaign to improve brand presence and generate more sales, some of which may be achieved through various digital tools.
Listed below are a few methods that will help market your fashion brand online:
1. Facebook Ads
Advertising is done rigorously by marketers on Facebook. In fact, you can hardly watch a video or scroll through your news feed without encountering some sort of ad. You may also see internet marketing.
Like YouTube marketing, Facebook is a widely-used advertising platform for companies to promote their goods and services to a target audience. Apart from announcing new releases, companies may also use their ads to offer promos and discounts to consumers. This can help increase site visitors to raise website traffic. Although there is no assurance that customers would immediately purchase from your site, it still serves as a reminder that the opportunity is there for them to take.
2. Deals and Promotions
Seasonal sales and promotions are a great way to capture the attention of buyers, especially during the holidays. Since the competition in the fashion industry can get pretty fierce, customers need to be made aware that your company even exists in the first place. For example, offering gift certificates and discount coupons for every user subscription is an excellent approach to marketing. Not only does it attract potential customers to your brand, but it also helps strengthen the relationship you share with the loyal ones.
By offering special deals for customers to avail, you can easily encourage the buying power and increase brand awareness.
3. Style Guides
If you're one of those brands that sells more than one type of clothing item, then you may want to consider putting together your own style guide for consumers to refer to. Most fashion companies create style guides in the form of blogs and online catalogs to market their products, give consumers ideas on how they may use their clothing items or how these may be incorporated into their current wardrobe. You may also see brand marketing.
The best part about style guides is how you can create one for every season (winter, spring, summer, fall) and special occasion (Christmas, New Year's, Valentine's). Guides can be added as an exclusive section on your website or magazine, or you may even launch a special weekly or monthly style guide across different social platforms.You may also see top marketing trends.
4. Online Giveaways
Similar to the deals and promotions presented on this list, hosting exclusive giveaways on a single social network is the perfect way to increase the size of your community. For example, you could start a fashion marketing campaign on your Instagram profile that only your Instagram followers may be a part of. Hashtags are the most ideal promotional tool for this type of marketing, as it helps raise brand awareness. This will keep the online community buzzing for days, giving you enough hype to advertise your brand. You may also see marketing plan for a business.
5. Social Media Influencers
Social media influencers are in every possible social network these days, from Instagram to Twitter, and Facebook to Snapchat. But these individuals aren't your typical A-List Hollywood celebrities, as they neither act nor perform, but are known for their huge social media presence and mass number of followers. You may also see marketing segmentation.
Why are these people so popular? It's simple, really. These individuals are just like you and me, but because of how they present themselves to the public, they have successfully gained recognition in the online universe. And because they possess the power to 'influence' others, companies pay them to advertise their products and services. Working with influencers to carry out sponsorship deals are often done through social media marketing, where these individuals are encouraged to create blogs or write-ups in an attempt to sell a given brand to the public.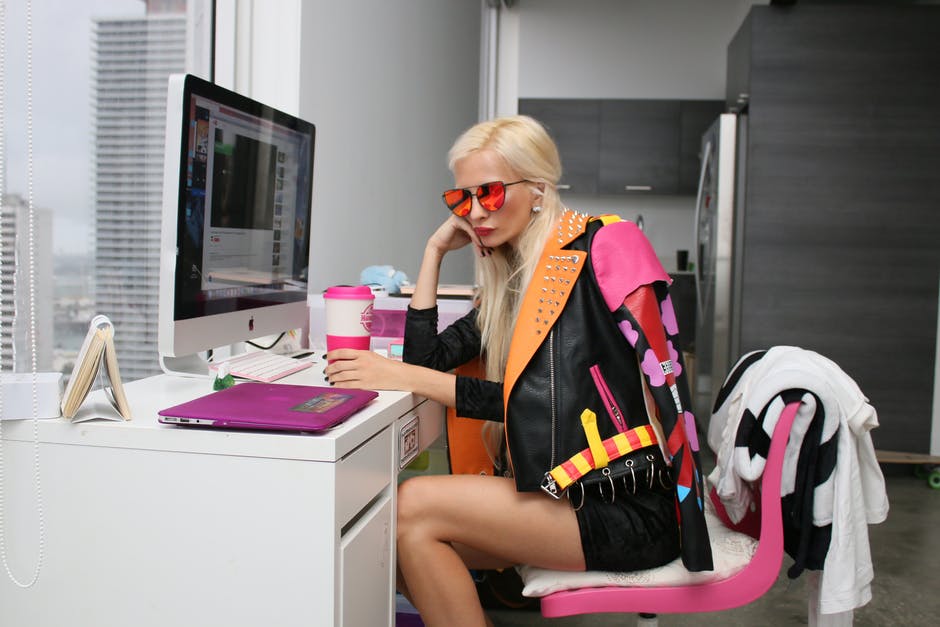 As a fashion brand, it's important to recognize the significance of a good marketing campaign to reaching bigger audiences and increasing engagement with old customers, whether this is done digitally or through print. To ensure that your brand stands out and makes a lasting impression in the market, you have to tell a story through various marketing campaigns for consumers to relate to. You may also see relationship marketing.