Parents cannot attend to their children's needs due to a number of reasons. We cannot blame them since they are doing everything for the future of their children. We also know that they want to be with their children as much as possible, but due to time and schedule constraints, they seek assistance of other individuals to take care of their children.
There are a lot of establishments nowadays that offer child care services. These entities need promotional materials so that parents and other prospective customers will be informed of the services they are offering. You may also see advertising flyers.
Day Care Flyer Template
Daycare Flyer Template Example
Daycare Center Flyer Template
However, the context of child care is really a broad one. If you are a child care provider looking for awesome and great examples of child care flyers, you have definitely come at the right spot. Below are the examples of child care flyers. You may also see marketing flyers.
Kid's Care Flyer Example
Editable Kid's Care Flyer Example
Daycare Flyer Template Example
Customizable Kid's Care Flyer Example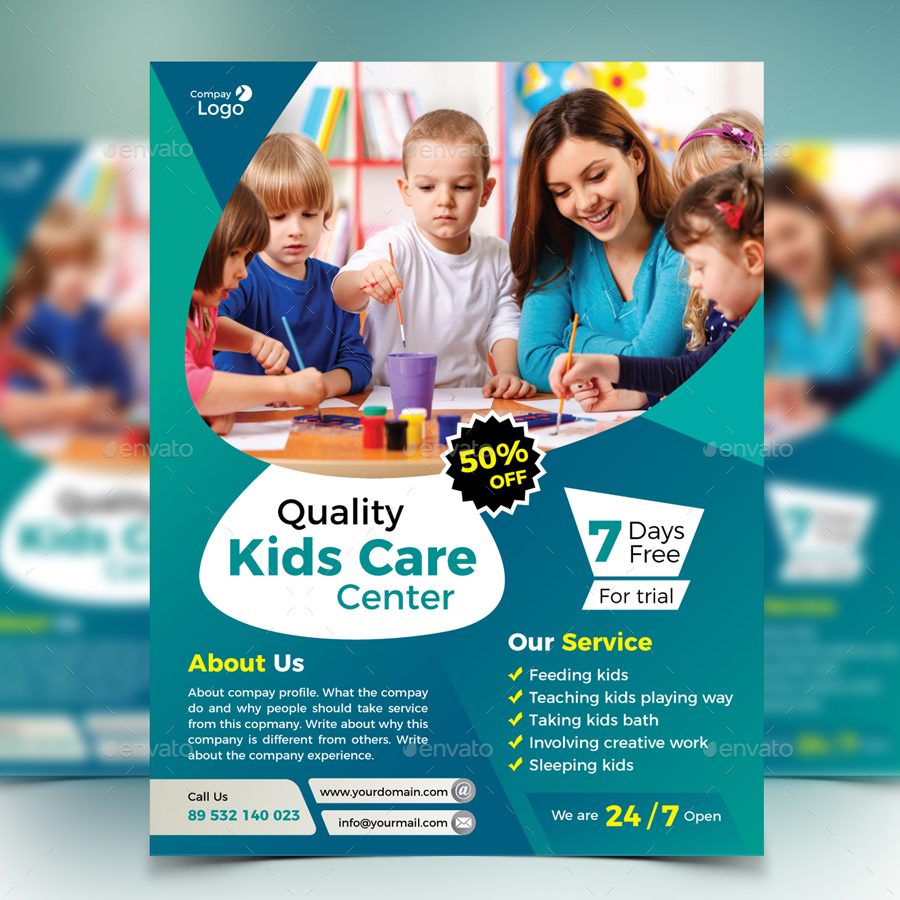 Classic Kid's Care Flyer Example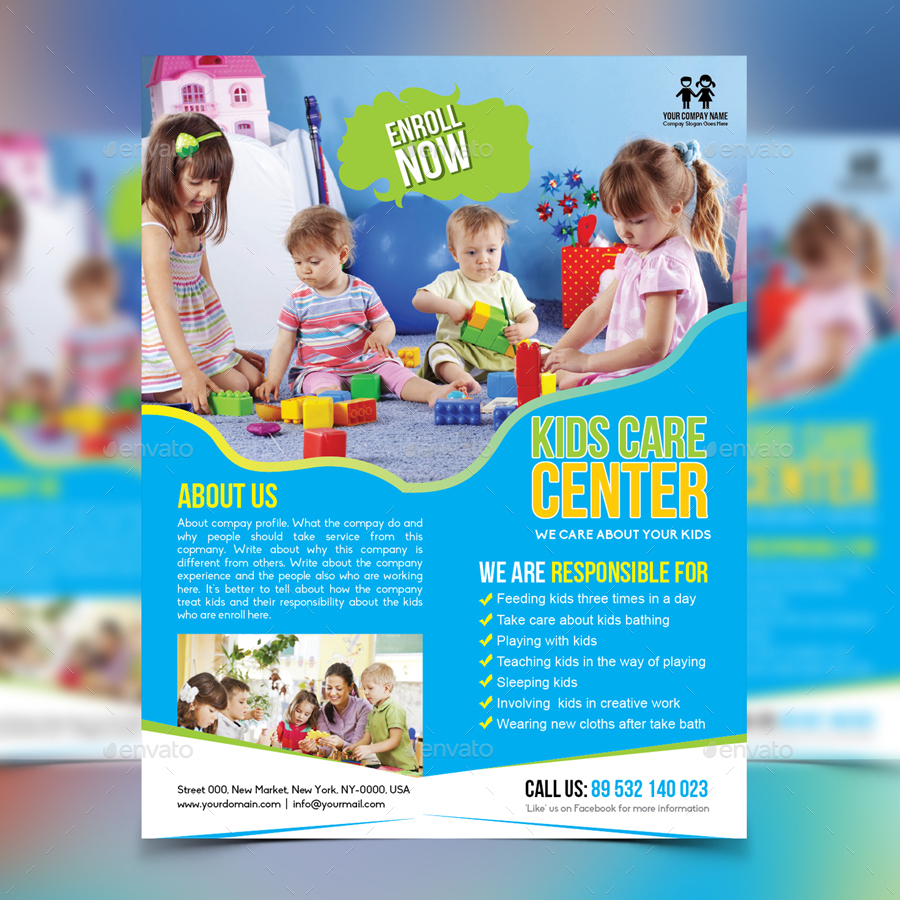 Printable Before And After Care Flyer Example
Babysitting and Day Care Flyer Template Example
Child Care Services
There are different types of child care services offered by child care workers. This also depends on the parents' unavailability. For example, if a parent is absent for just a couple of hours, he or she can just leave the child in a child care center and have someone look after the child until he returns.
On the other hand, if the parent is absent for maybe a week or so, he or she will leave the child in the provider's home or let the service provider stay in your own house, depending on the agreement. You may also see invitation flyers.
Here are other examples of child care services:
Child Care Center (Day Care)
A child care center or day care center is built exclusively to take care of your children, molding them to become a better person and preparing them for the future. Although it is for commercial purposes, the persons deployed as child care workers are all equipped with proper training on how to deal with children in different ages; thus, you can always rely on them in terms of proper care and protection. Their usual tasks are as follows:
Child care workers focus on physical, moral, and mental training and development. In a day care center, children are being trained on a lot of things not only to mold them physically, but also morally and mentally. Physical in terms of physical education and sports, moral in terms of culture and social norms, and mental in terms of analysis. You may also see event flyers.
Child care workers provide a standardized and regulated system in day care centers. They do not promote favoritism and treat all students the same way. Additionally, a lesson plan is used to apply for all students and not only for a certain number. You may also see promotion flyers.
Day care centers prepare the children for a school setting. As stated above, these child care workers assist children in all aspects of learning. They are not only taught lessons on academics but also on proper behavior, dealing with fellow students as well as with teachers. You may also see photography flyers
Day Care Flyer Template Example
Colorful Kid's Care Flyer Example
After School Care Flyer Template Example
Kids Care Center Flyer Example
Simple Kids Care Flyer Example
Kids Care Service Flyer Example
Child Care Flyer Template Example
Child Care Services (continuation)
The Child's Home
There are also instances when parents want their children to stay at home and just let the child care worker visit. This way, they can make sure that their children are in a safe place and are also comfortable. Listed below are some examples of the service provided by the child care worker when inside the child's house:
An advantage to this type of setting is that the child is already used to the environment. However, this will also become an disadvantage as the child cannot explore outside his comfort zone. Thus, it is the duty of the child care worker to teach the child to open up and socialize. Aside from that, he can also feed and play with the child at the discretion of the parents. You may also see fitness flyers.
Child care workers also provide stability as a role model for the child. Children must have someone to look up to in the absence of their parents and other family members. You may also see party flyers.
Child care workers can also provide assistance with daily household activities. Usually, when the worker stays at the house of the child, he or she will also be sometimes responsible for running errands, buying groceries, doing the laundry, preparing meals, and even cleaning the house. You may also see fundraiser flyers.
Child Care Worker's Home
At times, the child will be sent to the child care worker's home. There, he is grouped with other children of different age groups. This way, the child can adjust to different age groups and can also learn to socialize with other children. The hours may be flexible especially when the parents work in different schedules and can only attend to the child for a specific time. You may also see charity flyers.
Informal Care
This child care system utilizes a community member (specifically relatives and friends of the child's family) to take care of the child. An advantage of this type of child care is that child will be exposed to different types of people and will learn to socialize with them. This is also beneficial to the upbringing and education of the child as he can learn life lessons in the company of adults. You may also see travel flyers.
Though it is still better if parents take full control of the raising and caring of their children, there are times when they cannot attend to their child's needs due to various reasons. That is why every child should have an alternative set of role models which will aid them in becoming responsible and holistic individuals. You may also see gym flyers.
Sum Up
Child care services provide a great alternative for parents who cannot attend to their children on a daily basis. As a result, numerous child care businesses have popped up the past few years and flyers are one of the best methods to advertise and promote these businesses. If you have your own child care business, check out our child care flyer designs to help you promote your business as well achieve maximum profit.