The theme that you will use for your birthday invitation can serve as a signal of what the event will look like or what the program will be. If you want your guests to have fun just by looking and browsing through the invitation that you will give, you have to ensure that your birthday invitation design contains images and information that can generate excitement and awe. You may also see  Kids Birthday Invitations
Unlike having a Princess Birthday Invitation, using monsters as your theme for your birthday invitation is not an easy thing to do. Since monsters are associated with bad things, making them invitation-friendly requires creativity and hard work. Since you cannot get a lot of Birthday Invitation Examples with themes inspired by monsters, we have listed some of them in this post to make things easier for you.
Chalk Little Monster Birthday Party Invitation
Simple Beast Monster Birthday Invitation
Classic Monster Birthday Invitation
Should I Use Monster Birthday Invitations?
It requires a number of decision making processes before a monster birthday invitation can be put to works. If up until now you still do not know whether to use on or not, here are some of the reasons why we think using a monster birthday invitation is a great decision:
1. You can use icons of cartoon monsters that kids actually love. There are movies and television shows that have already depicted monsters as cute and cuddly entities. This way, it will be easier for you to present monsters in your birthday invitation in a presentable and party-appropriate manner.You may also see Princess Birthday Invitation
2. There are a lot of themes that you can work on if you will use monsters as your design materials. As an example, you can use Minecraft Birthday Invitations and use the monsters as the characters of the game. This will help you to come up with a lively design that will sure be appreciated by your guests.
3. Even if you want to come up with Frozen Birthday invitations or other kinds of Girls Birthday Party Invitations, you can still use monsters as designs. All you need to do is to make the monsters look more feminine and beautiful.
Monster Kids Birthday Party Invitation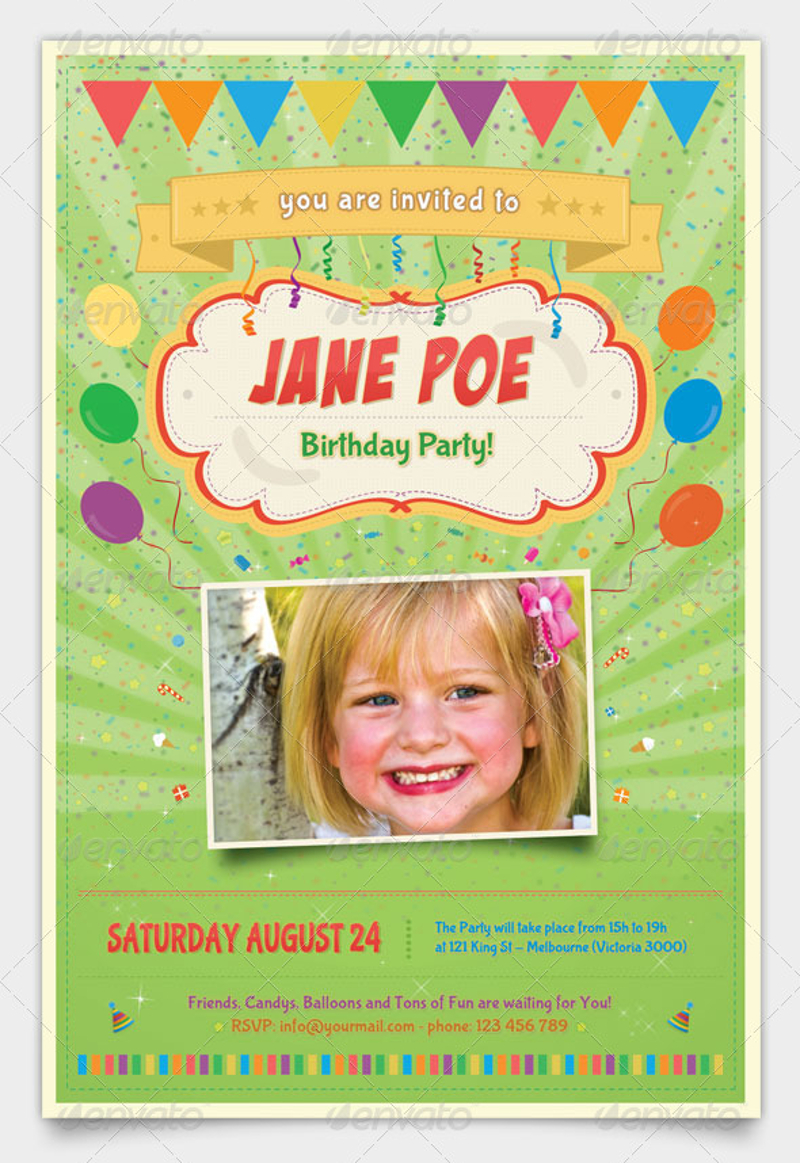 Elegant Little Monster Party Invitation
Boys Chalkboard Monsters 1st Birthday Invitation
How to Incorporate Monsters in the Birthday Invitation Design
A lot of birthday invitation designs vary from one another as there are different kinds of monster representations that can be used. If you are planning to already design your birthday invitation, here is how you can incorporate monsters in it:
1. Use Bbq Birthday Invitations and include images of monster characters having fun by doing some barbecue grilling action. This is the best option if you will have an outdoor, camping-inspired, or barbecue party.
2. You can add humor in your birthday invitation design by using Funny Birthday invitations. Why not make a comic strip where cute monsters are the characters? This will surely be a hit with the kids whom you will invite for the birthday celebration.
3. Make the imagination of your guests run wild by giving them Carnival Birthday Invitations. Will it not look amazing if there are monster characters in your birthday invitation that are screaming while riding a roller coaster?
4. If you want to come up with Adult Birthday Invitations, you can present the monster characters in a more artistic manner. Use textures and other kinds of art interpretation like abstracts and the like.
Cute Scary Little Monsters Birthday Card
Guidelines When Making Monster Birthday Invitations
Even if monsters can be interpreted as cute characters, there are still some guidelines that you need to remind yourself of if you are making monster birthday invitations. Some of these guidelines include the following:
1. Do not limit yourself in using just monsters. You can use Pirate birthday invitations and add monsters together with pirates so you can come up with a more interesting birthday invitation design. Go as far as where your imagination can lead you. Create under the sea birthday invitations with monster characters for a very magical and enchanting experience.
2. Make the design of your monster birthday invitations age-appropriate. As an example, Construction birthday invitations with monster icons can be used for adult birthday parties. You can reserve other cute monster designs for children birthday parties.
3. Ensure that you can incorporate the monster theme appropriately. Make the format and design of the birthday invitations go well together so you can make a document that does not look unfinished or sloppy.You may also see Superhero birthday invitations
Watercolor Birthday Invitation
Printable Monster Birthday Invitation
Monster Truck Chalkboard Birthday Invitation
Modern Monster Birthday Invitation
Stylish Monster Birthday Invitation
Make the Most Out of Your Monster Birthday Invitation
Whether Surprise Birthday Invitations or other kinds of birthday invitations are on the works, ensure that you can give a unique experience to your guests even just by looking at the invitation that you have prepared for them. Your monster birthday invitation can do a lot of positive things for your party especially in relation to giving a fun impression about the celebration. A few ways on how you can maximize the potential of monster birthday invitations include the following:
1. Create a monster silhouette cutout and use it as the main platform of the birthday invitation
2. Use a variety of friendly-looking characters to get the attention of guests, especially children
3. Smoothly incorporate the design with the birthday invitation design to make a more cohesive looking birthday invitation. You may also see Twin Birthday Invitation
4. Add a few trinkets like bracelets with monster-themed beads to make the invitation more appealing. You may also see 21st Birthday Invitation
Do not think that having a monster birthday invitation will hinder you to present the party in a friendly manner. As we have mentioned, there are many ways on how you can make the most out of the monster-inspired document. A monster birthday invitation is just like a Whimsical Birthday Invitation – they are only different due to the characters that are present in the birthday invitation design. Try creating a monster birthday invitation now and realize how the things that we are saying about its usage are really true.