Marketing plays an essential role in the corporate world. As a business owner, it's pretty clear that using modern technology to your advantage is critical, but maximizing the impact of your marketing campaigns can be quite tricky. This is why it's essential for the department in charge to possess well-defined marketing objectives to resolve any problems and deliver powerful marketing strategies to stand out among competitors.
Top Marketing Campaigns of All Time
Over the years, we've seen multiple brands launch advertising and marketing campaigns more convincingly and memorably than others. The use of digital marketing and social marketing to reach a diverse audience through different platforms and channels have helped these brands establish themselves in the industry.
But keep in mind that success doesn't happen overnight, as it involves an intensive process of planning, executing, and analyzing. So whether your business is new to a given industry or not, you can definitely learn a thing or two from these famous brand marketing campaign examples:
1. Dove: Real Beauty
For years, Dove struggled to make it big in such a saturated market. But after finding out the shocking percentage of women who don't consider themselves beautiful, it marked the start of a widely-known campaign that inspired millions of people to this day. You may also see marketing reports.
The objective of the 'real beauty' campaign was to widen society's narrow definition of beauty by making women from different walks of life feel empowered about their looks. The brand took an extremely sensitive topic and turned it into an international movement to make women from across the globe feel good about themselves. Although the campaign seems pretty simple, it still made a huge impact in modern society. You may also see marketing checklists.
2. Absolut Vodka: The Absolute Bottle
Absolut turned an average vodka bottle into the most distinct bottle in the world.
And just how did they do it?
The brand created print ads that presented their products in unique (and sometimes peculiar) settings that were a lot different than what consumers would expect. The campaign was so successful that Absolut began importing 4.5 million cases of vodka per year as opposed to its 2.5% share of the vodka market prior to the campaign. The campaign consisted of over 1,500 separate ads and lasted for about 25 years since its debut in 1981. You may also see brand marketing.
3. Marlboro: Marlboro Man
It's ironic how cigarette brands leave public service announcements in their product packaging and advertisements to warn the public of the dangers of smoking. Sure, selling a highly addictive drug is good business, but convincing buyers to choose your brand can be a struggle for most businesses.
Marlboro began the 'Marlboro Man' campaign ads in the fifties but instead of promoting the actual product, the brand focused on emphasizing the supposed 'lifestyle' that the average consumer lives. For example, 'being a real man' and 'living free like a cowboy' is the image a Marlboro Man should possess. This epitome of masculinity gave consumers the illusion that the said cigarette was a way of life. Although it was an infamous perception of what masculinity should be, it still sent shock waves across the buying majority. You may also see marketing questionnaire.
4. P&G: Thank You, Mom
In 2009, Procter & Gamble signed a huge sponsorship deal with the U.S. Olympic Committee for the 2010 Winter Games. But what could P&G, a company that hosts a variety of brands like Pampers diapers and Olay skincare, do to capture the hearts of the general audience?
If there's one thing we're absolutely sure about, it's that the company's primary consumer target were mothers. The company only had little time to create the campaign, but what followed was a tear-jerking series of award-winning ads that made the 'Thank You, Mom' campaign a worldwide phenomenon. The campaign has also helped the company bring in big numbers by consistently building brand awareness. Although the sales impact is said to earn mixed results, there's no denying the social impact the campaign has brought to the world of marketing. You may also see marketing styles.
5. Nike: Just Do It.
When Nike first joined the corporate game, they only made trainers for marathon runners. So in an attempt to catch up with competitors, the company's marketing department knew exactly how to catch on with the latest fitness trend by coming up with the tagline: JUST DO IT!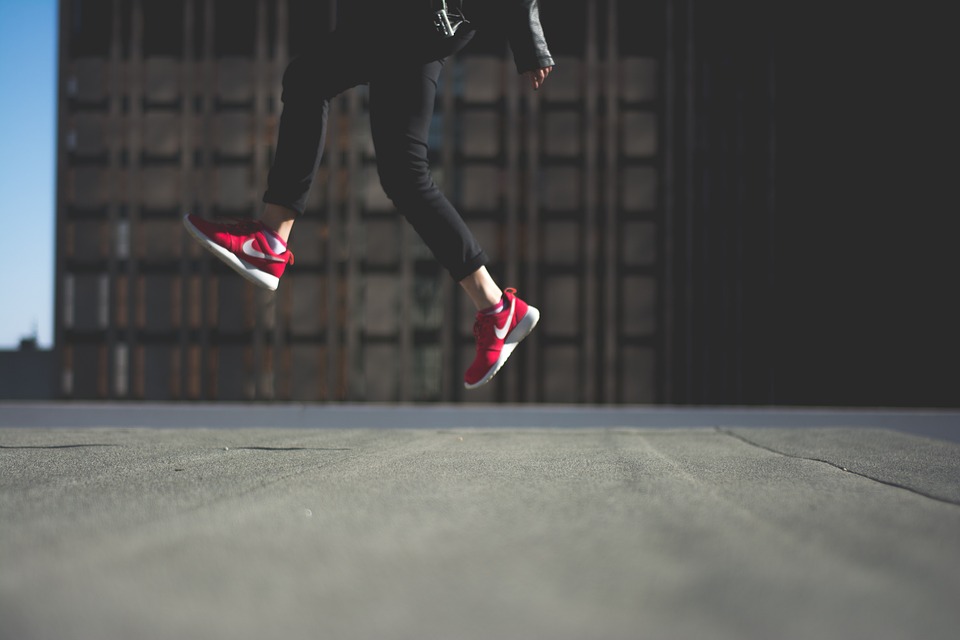 In a span of ten years, Nike's sales went from a mere $800 million to a staggering $9.2 billion. The tagline was short, but it was also catchy enough to stick. And because the 'Just Do It' campaign isn't targeted to anyone or anything in particular, just about anyone could relate to it. Want to run five miles but you have a family dinner to go to in three hours? JUST DO IT! Want to wake up extra early for a quick jog around the block before class but can't be bothered? JUST DO IT! You may also see effective marketing examples.
The tagline sends a simple message that speaks in volumes to consumers, bringing the brand to the forefront of fitness apparel and gear.
6. Red Bull: Stratos
Red Bull energy drink took marketing to the extremes with the famous Stratos project. But according to the company's executives, the Stratos project was not a marketing campaign to start with, which makes this advertising stunt even more intriguing under the public eye.
In 2012, the brand followed Austrian skydiver Felix Baumgartner break five Guinness World Records by performing a freefall jump from 24 miles above the earth. Initially, the Stratos project was meant to be a scientific mission conducted by the company. However, footage from the stunt was featured in a 2013 ad campaign for the company, which soon raised eyebrows on whether or not the whole project was nothing more than a publicity stunt. Either way, Stratos helped boost sales by generating millions in media ads, leaving Red Bull with a 7% increase in sales. You may also see marketing presentations.
7. De Beers: A Diamond is Forever
Before the famous De Beers slogan came to be, engagement rings weren't breaking the market. It wasn't a luxury item to begin with, nor did it cost too much money.
However, history shows how De Beers changed the game completely. The company created a whole new industry that centered on diamonds. Even if diamonds aren't supposed to be a costly piece of jewelry, De Beers marketed it otherwise. This soon conditioned every woman, specifically those from the West, to believe that a man should splurge on diamonds to spoil his lady. It may seem like an evil form of marketing, but this clever marketing strategy certainly brought De Beers to the limelight. You may also see internet marketing.
8. Pepsi Max: Test Drive Prank
A 2013 short film released by Gifted Youth featured NASCAR driver Jeff Gordon in a viral marketing campaign to promote Pepsi Max.
In the video, Gordon, who was disguised as an old man, shows up at a car dealership to test out a Chevrolet Camaro. Gordon acts hesitant at first, but accepts when the salesman suggests he gives it a try. While still in character, Gordon plays as if he has no idea what he's doing, to which the salesman responds by reassuring Gordon that it's all smooth sailing. To the salesman's surprise, Gordon quickly speeds off by driving recklessly around the parking lot. The shaken salesman storms out of the car and threatens to call the police, but Gordon swiftly revealed his true identity and points out that the whole ordeal was all a prank. You may also see email marketing.
9. Volkswagen: The Force
Ten years have gone by since Volkswagen last aired a commercial during the Super Bowl. This changed in 2011 when the company released not one, but two ads for the season.
One of the ads was created to promote the 2012 Volkswagen Passat where it featured a young boy dressed in a Darth Vader costume attempting to use 'The Force' to move everyday objects. After many unsuccessful attempts, he is startled to discover that he could actually start a car, though with the help of his father and the vehicle's remote control.
This promotional ad is the perfect combination of humorous and timely media, considering how Star Wars remains one of the most popular films of all time. You may also see marketing goals.
10. Samsung Galaxy: Growing Up
Who knew taking a dig on your rivals could bring you marketing gold? Apple once did it with Windows in their 'Get a Mac' campaign, so now they're getting a taste of their own medicine with Samsung's 'Growing Up' campaign.
The ad follows the life of a young man along with his trusty Apple devices for the next ten years of his life. But after many disappointing encounters with the phone, such as storage issues and lack of stylus support, the character in the ad decides to end his alliance with the brand and purchase his very first Samsung Galaxy smartphone. The one-minute commercial immediately drew in attention and fueled the never-ending debate among Apple and Android users online. You may also see marketing segmentation.
While the last two examples on this list aren't categorized as famous brands but international organizations that respectively focus on the study of space and the preservation of wildlife, their clever promotional strategies are the perfect examples of marketing done right. You may also see content marketing.
11. NASA: A Year in Space
In 2015, NASA sent astronauts Scott Kelly and Mikhail Korniyenko to embark on a one-year space mission aimed to test the limits of human health and endurance in outer space. Whilst on mission, Kelly posted a variety of content on Facebook, Instagram, Twitter, Snapchat and YouTube with the hashtag #AYearInSpace for millions of spectators to follow along in his year-long journey. By using these social media platforms, NASA successfully reached a wider, more diverse audience to witness the wonders of the unknown. As a result, the marketing stunt soon sparked interest among younger generations. You may also see video marketing.
12. WWF : Last Selfie
Every activist, advocate or non-profit organization face a common challenge in getting the good word out there. So in an attempt to raise awareness and draw people to their cause, the World Wildlife Fund launched the #lastselfie campaign on social networking app Snapchat. You may also see retail marketing.
In their ad, the WWF featured five different endangered animals with the line 'Don't let this be my #lastselfie', which was made to encourage users to share the message across social media. This modern tactic to social media marketing quickly gained recognition among users, receiving about 400,000 tweets and hitting the target donation count in just three days.
Every day, we encounter all sorts of commercials and advertisements from companies of all types and sizes that try to get our attention and persuade us to purchase a given product, avail of a service, renew our impression towards the brand or even support a particular cause. The examples on this list all have their own unique approach towards good marketing but if there's one thing for certain, these brands have effectively won the hearts (and loyalty) of their target audience. You may also see marketing trends.