Being in the field of photography, getting the attention of your audience heavily relies on the visual aspect of your marketing efforts. One of the best ways to advertise such business is through a banner. A simple banner ad allows you to showcase your photography skills and services by featuring a series of blown-up images from your professional portfolio. This can help you make a positive impression with prospects who might be seeking for your offered services.
Photography Banner Examples & Templates
1. Photography Roll-Up Banner
You might have noticed how common it is for businesses to have a huge advertisement displayed in front of their stores or by their booth during a convention. A roll-up banner is bigger than an average poster yet smaller than a billboard ad which makes it a perfect choice for static advertising. You can use the banner to inform passersby of your offers by listing your services in one large visual. But because this will likely influence how viewers perceive your business and its capabilities, it's a good idea to start with a template to keep you guided with your banner design.
2. Photography Web Banner Ad
The digital age has paved the way for many opportunities in which advertisers can take advantage of to promote their business. When you visit a website, for instance, you'll likely find a few digital banners displayed around the page. These advertisements often appear based on your interests and recent online activity. Each banner will direct users to the landing page of the advertiser's website or social media page once clicked. This is a great way to drive traffic to your business and increase brand awareness for your company to thrive in the online market.
3. Digital Photography Class Banner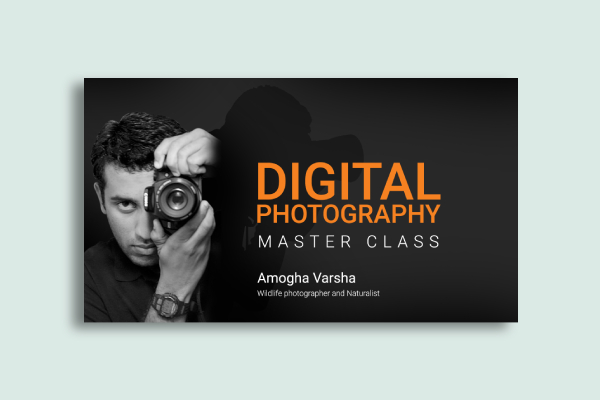 Being good at photography is not something you are born with. Rather, it's a skill that you acquire and develop over time. Fortunately, a lot of professional photographers who are recognized for their exceptional works like to share their knowledge and expertise with aspiring students by opening a few classes for the public. As a photographer, this is also a chance for you to draw attention to your studio and widen your client base. Shown above is an example of a digital banner that you can display on your business website or blog for visitors to be informed.
4. Photography Contest Banner
Photo contests are pretty popular these days. A lot of businesses, whether or not they're in the photography industry or those closely related to it, encourage people to submit images that are in line with a theme as an entry to their contest. The more entries submitted, the better the engagement. This is an effective way for your brand to gain recognition in a competitive market. Although roll-up banners are perfect for catching a person's attention, experts suggest using a digital banner to lead potential contestants to your website or social media handles for further mechanics.
5. Photography Package Banner
Photographers and other enthusiasts are always on the lookout for the latest releases in camera equipment and accessories. But these gadgets aren't exactly the cheapest ones to purchase and can often put a huge dent in a person's wallet; thus, companies usually offer special promos and discounts that buyers can avail themselves of. You can use a banner ad to advertise these limited edition packages for customers to enjoy. It's best to keep your web banner as simple as it can be to get your message across more effectively.
6. Photography Studio Banner
If you own a studio in the city, you might want to use a banner ad to promote your services. Bear in mind that this is a booming business that attracts a large number of clients from different industries. Competition is tight, so building name for your brand is extremely important for you to stand out. You can use a banner to market your offers or simply create awareness for better brand recognition. Seen above is a good example of a photography web banner that clearly illustrates what the business specializes in. Including your contact number and store details will also make it easy for clients to make inquiries before closing a deal.
7. Photography Workshop Banner
The art of photography is something that is open for anyone to learn about. You don't need to have the latest nor the most expensive camera equipment to capture that perfect shot, as most professionals would point out the importance of having the skill to make the most out of what you already have. To learn about these photography techniques and methods, workshops are held for professionals and amateurs to participate in. Schools and studios around the community often advertise these workshops online to help hasten the registration process. You can use this approach to attract a more targeted audience during your marketing period.
8. Product Photography Banner
Minimalist banners are very much preferred for all the right reasons. It's an effective means of subtle advertising that allows you to build a level of curiosity around your business. In some cases, the purpose of the ad isn't made clear, but it still manages to carry a message across to your audience. You can use the ad to make a lasting impression with your audience, while also adding to the aesthetics of your website.
9. Annual Photography Awards Banner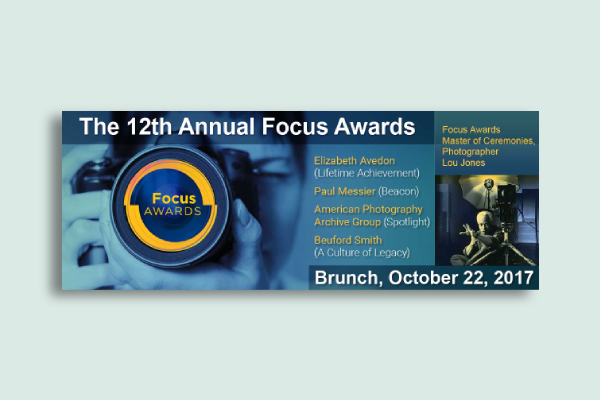 Award shows dedicated to the most talented photographers give people from different walks of life the chance to meet and interact with those who share the same interests as them. One way to ensure a successful turnout for your event is to advertise it with a digital banner. It's a simple way to gather people to your event without spending your budget on actual invitation cards. This should allow you to relay details of the award show for attendees to be informed. You can put up the banner on your website or send it to various media outlets for them to display on their own pages.
10. Wedding Photography Banner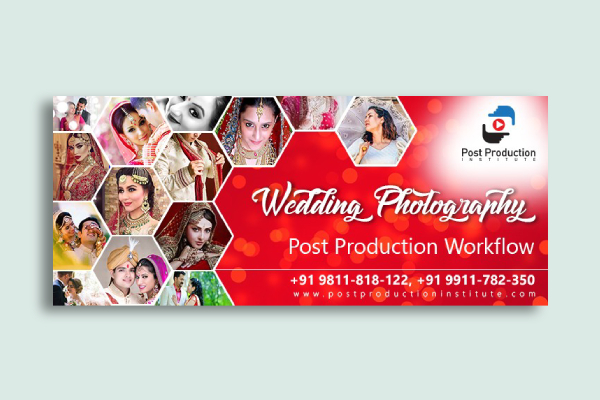 Many of those in the photography business offer services that involve event coverages for large functions, such as company gatherings, birthdays, and weddings. Given how soon-to-be-married couples are bound to be your most prominent client base, designing a web banner dedicated to this market will be a good strategy to invest in. You can take some of the best pictures from your photography portfolio and use them to attract clients. By including your original creations in the banner, you can impress clients and gain a better advantage over leading competitors.