Photography may be one of the best things that has happened in recent memory. The ability to be able to capture important events, activities, or occurrences in the world for the past centuries has helped a lot of people in terms of research, documentation, education and the like. More importantly, photography can help one make money.Photography has been a means of making money for a long time also, have you ever seen pictures from vintage posters before? Photography made people rich since then.
But if you want to have a career in photography, you must make a brand out of yourself, and what do all brands have in common? A modern logo would be the answer for that. Below are examples of catchy logo examples that have excellent quality at the same time. Scroll down, look at the examples, and download some for the first step towards your photography career!
Aerial Photography Logos
Aerial Photography PSD Logo
Baby Photography Logos
Abstract Baby Photography Logo
Camera Photography Logos
Creative Camera Photography Logo
Digital Photography Logos
Digital Photography School Logo
Digital Fashion Photography Logo
Digital Camera Photography Logo
Event Photography Logos
Vision Event Photography Logo
Abstract Event Photography Logo
Event Photography Vector Logo
Free Photography Logos
Free Photography Business Logo
Free Nature Photography Logo
Free Vintage Photography Logo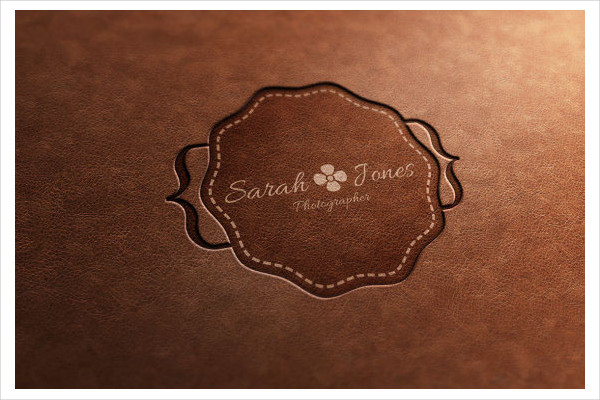 Free Graphic Photography Logo
Fashion Photography Logos
Fashion Photography Outline Logo
Professional Fashion Photography Logo
Commercial Fashion Photography Logo
What is the Importance of Having a Logo?
Every brand has a logo, and if you want to be known as a photographer and make money out of it, you must make a brand out of yourself and have a  flat logo of yours that will stand on it's own. There could be a thousand reasons why a logo is important, and here are some:
A logo would establish you as a brand. Every known brand, or every registered company in today's world has a logo. More often than not, a logo itself helps a lot in the process of establishing a brand. Take a look at infographics on branding in the web, and you'll see that everything about the company revolves around, you guessed it right, a modern logo designs. Not only that, but everything about the brand is and should also be inculcated in the logo also. That in itself would establish you as a brand, through the logo.
Your style may be showcased in the logo itself. A logo, whether created yourself or through a graphic studio, will show your style. If you don't like things that are too cluttered, and you're the one who has an eye for minimalism, surely you will not make a  wedding logo with a cluttered design. the same thing goes with someone who is not a minimalist. More often, prospective clients will get a first hint of your style through the logo, so make it as "you" as possible because remember, a logo should represent you–and that includes your style as a photographer.
Logos show a dash of professionalism. Having a logo will not only establish you as a brand and give possible clients a preview of how your style generally is, a logo also shows them that you are a professional in the craft, and that you're ready to take on the job they will possibly give you. The presence of a logo gives them the idea that you are already established in the industry, and if that attracts them, then it is good for the business application and good for you.
Landscape Photography Logos
Professional Landscape Photography Logo
Best Landscape Photography Logo
Modern Photography Logos
Modern Camera Photography Logo
Modern Landscape Photography Logo
Modern Business Photography Logo
Newborn Photography Logos
Vintage Newborn Photography Logo
Flat Newborn Photography Logo
Nature Photography Logos
Professional Nature Photography Logo
Nature Photography PSD Logo
Professional Photography Logos
Professional Photography Logo in PSD
Professional Wedding Photography Logo
Professional Travel Photography Logo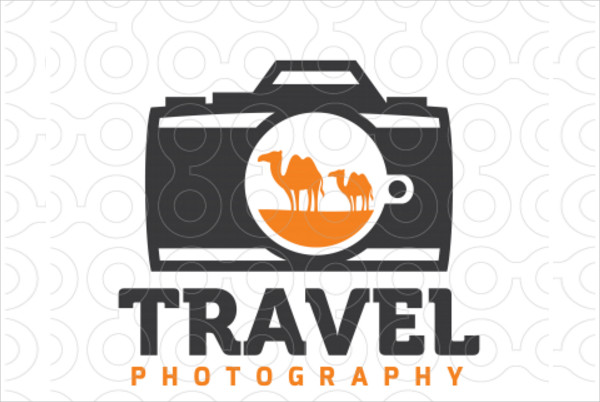 Transparent Photography Logos
Free Transparent Photography Logo
3D Transparent Photography Logo
Transparent Photography Business Logo
Printable Transparent Photography Logo
Travel Photography Logos
Retro Travel Photography Logo

Flat Travel Photography Logo
How Will a Logo Help You as a Brand?
A logo will not only help you establish yourself as a brand in a very competitive market, it may also aid your cause in many ways.
A logo will help you stand out in a competitive market. Having a logo will help you be a step ahead of competitors. While they are still thinking of what type of photography they want to pursue, you already have a brand and ready to take on clients. At the same time, clients will tend to choose a photographer that they see as someone who is ready to take on a job, and having a logo will surely help your cause of being seen in a competitive market and will serve as a part of your application letter to clients.
A logo makes you talk less. Why? Because a brand logo should be able to stand and speak for itself. A carefully designed brand logo should be able to initially speak entirely on your behalf and through that, your work in acquiring clients will be easier. The logo should serve as the brand voice. If you're a wedding photographer, having a silhouette of, let's say a brides gown somewhere in the logo will definitely help you in voicing out to prospective clients that you are wedding photographer. If you are a real estate photographer, having house-like shapes included in the logo design would help. A good logo will help you strike a partnership agreement fast.
It gives a certain perception on the size of your brand. Having a  vintage logo will not only help you stand out, but it will also give the impression that you are not only established, but also a have big name in the industry already. Customers are happy to see that there are proven photographers in the area. Clients love to work with proven brands, and having a logo will help with the perception that you are already a proven brand in the market.
Typography Photography Logos
Typography Vintage Photography Logo
Typography Fashion Photography Logo
Vintage Photography Logos
Free Vintage Photography Logo
Vintage Camera Photography Logo
Vintage Event Photography Logo
Vector Photography Logos
Free Vector Photography Logo
Creative Vector Photography Logo
Vector Camera Photography Logo
Wedding Photography Logos
Free Wedding Photography Logo
Wedding Event Photography Logo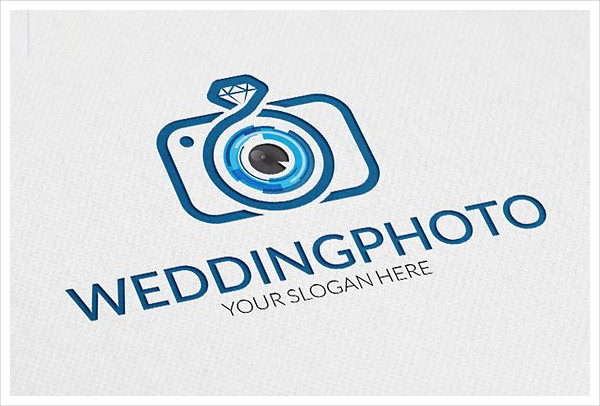 Wedding Photography Logo in PSD
Watercolor Photography Logos
Handmade Watercolor Photography Logo
Wildlife Photography Logos
Free Wildlife Photography Logo
Professional Wildlife Photography Logo
Flat Wildlife Photography Logo
Types of Logos That Can Be Used for a Photography Business
although there are no definitive number of the types of  restaurant logos that can be made, still, existing logos can be classified into "types" with each type having their own distinctive patterns that make them different from others.
Wordmark Logos or Logotypes – This type of logo is usually the name of the brand, in this case, your name coupled with the word "photography". This logo is a type of word-based logo that is very good to use if you want to spread word of your brand fast. this kind of font is used even by very renowned companies like Coca-Cola, Google, or Sony. This kind of  corporate logo is pretty straight forward. Just choose or create your own font type that will represent what you aim to do.
Logo Symbols, or Pictorial Marks – Think of Apple and twitter. What do you usually think of? An apple with a bite in it and a bird, right? Those are the logos of the said brands, and they use symbols to represent their brand. These examples also have pretty straight forward logos that could be tied-up well with their names. Now imagine if you'll use this type of logo. You can play around with a silhouette of a camera for this. Just remember not to make you  company logo look the same as your competitor's at the next block in your neighborhood.
Combination Marks – From the word "combination" itself, this type of font is a combination of wordmark logos and logo symbols which would be used to portray and represent the brand in all of it's endeavors. think of Burger King. That is a common logo that could be classified as a combination mark in which the words "burger" and "king" are used as a patty for the burger, which is intelligently done. Think of this type of logo as a partnership agreement between to types of logos that if done well, will really make you stand out of a crowd and be the choice of many clients.
Having a business logo has endless impacts on your soon-to-be-brand. Not only will it elevate you and make you stand out in a crowd, but also speak for your style and your traits as a photographer. Look no more, because great examples of photography logos are available here for you to download and enjoy. So hit that download button below for as much as you like. It's on us.