Acquiring awesome deals from our favorite retail stores is every shopper's dream come true. Imagine getting a whole bunch of clothes for half its original price! Business vouchers can come pretty handy in attracting prospects to your brand.
Sample Shopping Voucher Example
Simple Shopping Voucher Example
Printable Shopping Voucher Example Template
Editable Shopping Voucher Template Example
Shopping Gift Voucher Example
They also work well in developing brand recognition in the competitive industry. However, it's important to make sure your strategies are helping you gain and not lose in the discounting gamble. Creating the right tactics that conform to the needs of consumers is essential to the success of your marketing campaign.
Book Store Shopping Voucher Template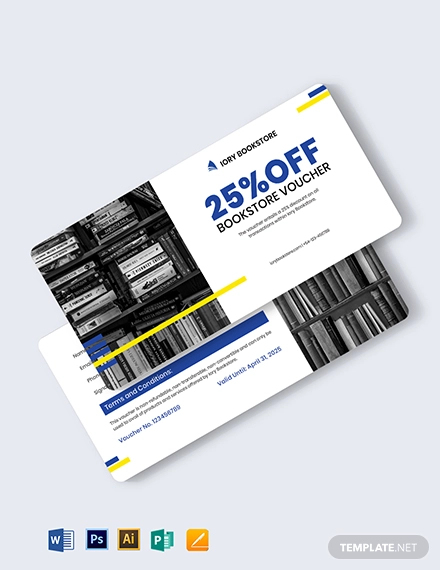 Mall Shopping Voucher Example Template
Christmas Shopping Voucher Example
Jewelry Shopping Voucher Example Template
Free Shipping Shopping Voucher Template
Shopping Promotion Voucher
Shopping Spree Voucher
Sister Shopping Voucher
Baby Shopping Voucher
Free Shopping Gift Voucher Template
Gift Shopping Voucher
Fashion Sale Discount Voucher Example
Shopping Discount Voucher Example
The Purpose of Voucher Marketing
Discount marketing can be a dangerous world to enter. Some businesses have suffered great losses due to 'chance buyers' or shoppers who purchase from a brand only when discounts are given. But this doesn't mean vouchers can't be used every now and then. Using vouchers and other incentives add value to a brand in many ways. Not only can it make a brand appear more appealing to customers, but it can also help keep the business rolling. You may also see business voucher examples.
1. To ove Inventories
There are many factors that may affect the sales of a business, whether this is caused by a competitor's advantage or a sudden change in market demands. When this happens, you begin to notice how supplies begin stocking up in your inventory. Unsold items may be normal for any business type, but this is not a good thing for a business to have, as items may go to waste. It's important to keep your inventory moving to avoid a waste in resources. You may also like gift coupon samples.
With that in mind, you can opt for a voucher campaign to draw in customers looking for some sweet deals on good quality products. While this isn't a method that can increase revenues, it can still help boost sales to cut down an inventory. You can either offer a percentage discount for individual items or provide freebies for shoppers who have reached a particular amount of purchases. You may also check out food voucher examples.
2. To Show Consumer Appreciation
Loyal customers deserve a reward for being consistent shoppers. After all, without them, your business would be struggling to make a sale in the first place. It's also a lot more costly to acquire new customers than to retain older ones. Devoted customers are your tool for building brand awareness, especially in terms of word-of-mouth or referral marketing.
An exciting way to show your gratitude towards those who have remained loyal is to email coupon codes and vouchers at random times. This will make them feel appreciated for being continuous supporters of your brand.
3. To Reward Customers with Discounts
Some vouchers are given to customers in the form of codes. This is usually redeemed when customers have their first transaction with a business after they have signed up for an application or newsletter. Many voucher codes may even be shared with friends for them to use the app, and allow both the advocate and the referral to enjoy exclusive discounts. The element of surprise is a great tactic to use in strengthening your relationship with consumers. You might be interested in restaurant receipt examples & samples.
Man Outfit Gift Voucher Example
Beauty Fashion Voucher Example
Simple Shopping Voucher Example
Multipurpose Voucher Card Example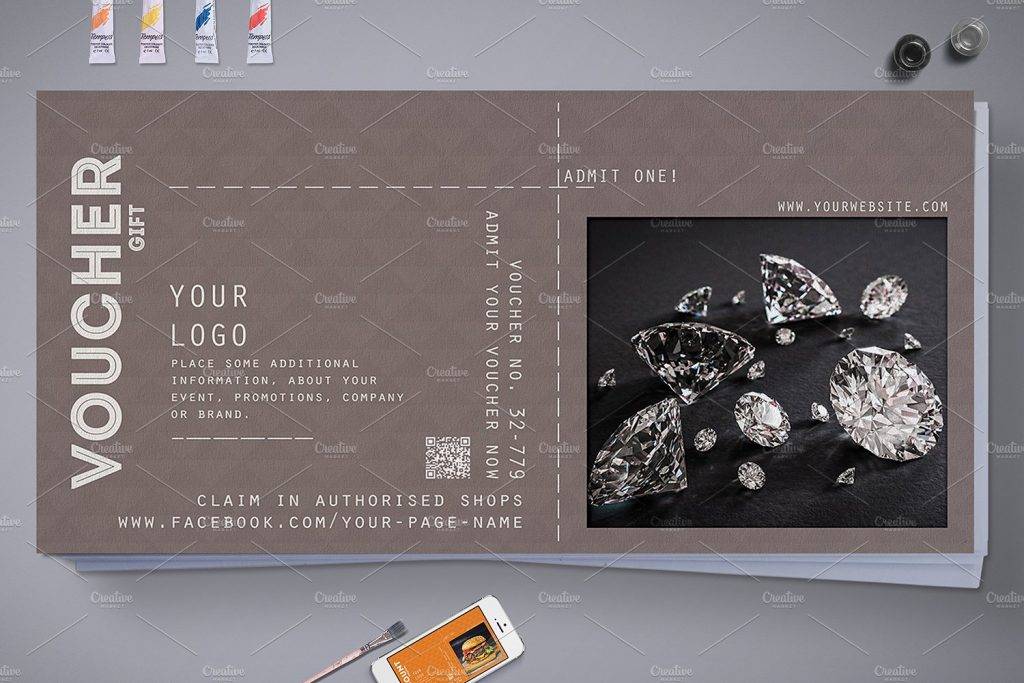 Why Vouchers are Good for Marketing
The popularity of vouchers have increased incredibly over the past few years — and it's not hard to see why.
Everyone loves a good bargain, especially when shopping at their favorite stores. Using vouchers to acquire new customers, retain existing ones, and hit sales targets are enough reasons to launch your own campaign. Businesses have a ton of channels to choose from to kick-start their voucher marketing campaign with a bang. You may also see gift voucher designs & examples.
Bu,t if you're still on the fence with this decision, here are some good reasons to persuade you:
Shopping Voucher Card Example
Fashion Shopping Voucher Example
Fashion and Flexible Gift Voucher Example
Shopping Gift Voucher Example
How to Optimize Voucher Marketing the Right Way
Don't you just love getting something extra for doing nothing out of the norm? The thought of 'saving money' will always appeal to the average consumer. This is why using vouchers serves as the perfect way to enforce loyalty with your current customer database and attract the attention of potential customers. You may also see food coupon examples.
So, how can you use vouchers for promoting your business?
1. Partner Up
Co-marketing is a great way for a business to expand its reach. All you need to do is to collaborate with a business that may be interested in your services just as you are with theirs. In this scenario, both entities must benefit from the partnership one way or another. Capitalizing on this approach will help you reach out to different markets to gain new customers and generate better sales.
2. Offer Early-Bird Discounts
The early bird gets the worm, or so it goes.
In this case, early birds can benefit from a discounted price. Many companies use this strategy very well, as early bird specials encourage leads and influence a shopper's buying decision in the quickest way possible. One good example for this include company belonging to the travel industry, where agencies typically offer discounted fares in the form of travel vouchers for flights that are booked in advance. This increases cash flow and enhances resource management for businesses to take advantage of.
3. Exclusivity
Getting access to exclusive deals certainly gives us a thrill like no other. It ignites a powerful emotion inside us that many marketing experts have leveraged on for years.
Granting frequent customers the VIP experience will make them feel extra special. You could offer exclusive discount coupons and vouchers to customers who are a part of your company's VIP database. The primary aim of this strategy is to build consumer loyalty, increase buying activity, and prompt word-of-mouth promotions. Customers are likely to brag about something when they know it's bound to cause a series of reactions.
4. Upsell
For businesses that have already established a name for themselves in the market, grabbing the attention of your target audience would be the least of your worries. Instead, it would be best to shift your focus towards warm customers, or those who are already familiar with your brand, by improving their average spend. You're bound to be familiar with the items they normally purchase, so it's now time to think of the next component that you could upsell to them. You may also like business coupon examples.
But rather than selling them large items that take a lot of decision making to purchase, you can start with small and simple goods that are hard to resist. Using a voucher to encourage such purchase will also help you clear out old stock and run time-limited offers for customers to get a hold of as soon as possible. You may also check out marketing coupon examples.
If you're itching to promote your business with the help of a voucher campaign, think about how it will fit into your company's overall business strategy. It should be a simple and quick process for your customers and your business to undergo. Keep in mind that it all comes down to honing in on the needs of your customers and clients for each campaign conducted. After all, customers tend to jump from one company to another to look for savings, but it takes a wise strategy to make a loyal customer out of an indecisive one. You might be interested in travel voucher examples.