Over the years, many companies have practiced various multi-channel strategies to widen their market coverage and increase sales and revenue. Among the many devices used to promote a business, there's one marketing tool that stands above the rest — cash vouchers.
Cash Voucher Example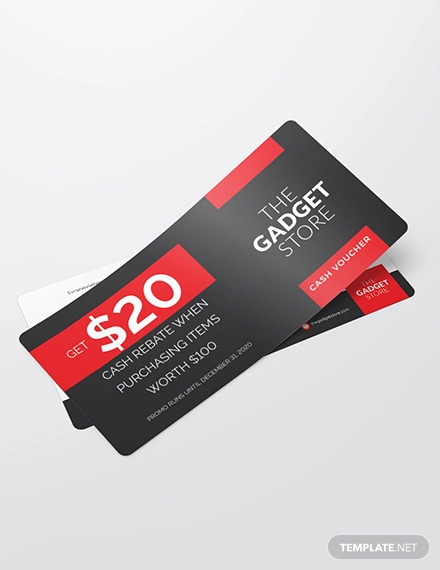 Editable Cash Voucher
Printable Cash Voucher Template
Cash Collection Voucher
These vouchers offer numerous benefits to both retailers and their target consumers, including buyer retention and brand engagement. Though there may be a few factors that have hindered some businesses from capitalizing on such strategy, it's safe to say that vouchers are an effective means of marketing once employed properly.
Prize Cash Voucher Template
Cash Rebate Voucher Template
Transport Cash Voucher Template
Travel Cash Voucher Template
School Cash Voucher Template
Cash Disbursement Voucher Template
Ngo Cash Voucher
Non Cash Voucher
Legal Cash Voucher Template
Petty Cash Voucher Design
Cash Gift Voucher
Cash Expense Voucher Example
Devil Red Cash Voucher Example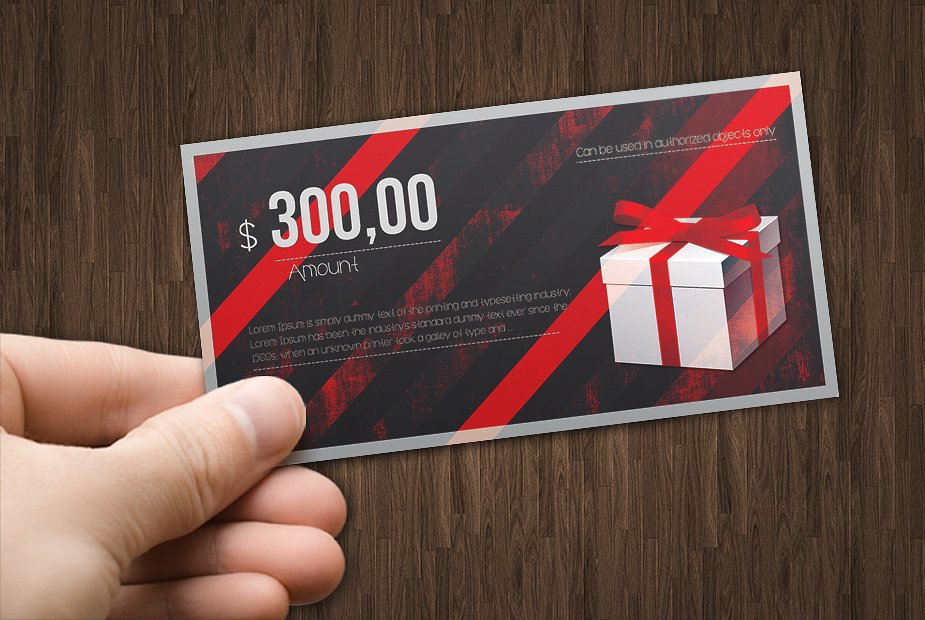 Chalkboard Cash Card Voucher Example
The Role of Vouchers in Marketing
There are many ways a company can draw in customers to their store, with voucher marketing being one of them. Vouchers are any piece of document that retailers use to gain a financial advantage in the form of a discount. The great thing about discount coupons and vouchers is that it does not require a huge investment for a business to implement. Guerrilla marketing, or the process of promoting products or services on a low budget, is one of the most cost-efficient ways for a business to build brand awareness. This allows the business to expand its market reach and further develop its brand image among target consumers. Other benefits of voucher marketing include the following:
1. Increase sales
One of the primary aims of voucher marketing is to boost sales for a business. Retailers have developed a profound understanding of how important saving money is to consumers, which is why offering goods at a discounted price is a great way to connect with them. This enables the company to compel shoppers to do business with them, directing a person's attention towards their outlets rather than its competitors. Not only will the business notice an increase in sales, but vouchers will also help keep the company's inventory moving. You may also see receipt voucher examples & samples.
2. Drive traffic
Retailers are well-aware of how business vouchers can easily drive traffic towards their outlets. Whether it's an online site or a physical store, consumers have the will to go out of their way just to redeem these vouchers. This is the perfect strategy to use for businesses that wish to draw a crowd during store openings and launch parties as well.
3. Strengthen customer relationships
Many companies often handout gift vouchers to loyal customers as a reward for their devotion towards a brand. This makes a person feel appreciated, therefore deepening the connection between the business and its consumers. Voucher marketing is an effective method for building customer loyalty, as it is often viewed as an invitation for recurring customers to keep coming back. As for those who purchase these cash vouchers as a gift for someone they know, the voucher will then serve as a tool to increase word-of-mouth or referral marketing.
4. Draw attention to particular products
There are cases when businesses struggle to get rid of old stock due to various factors, such as consumer preference and product pricing. When this happens, retailers often tailor their vouchers to lure consumers to a specific product. Even if an item isn't something they intended to buy in the first place, people would rather grab the opportunity than see it go to waste. You may also like food voucher examples.
Using vouchers to sell goods has become a popular marketing approach for businesses of any type and size. A good voucher system is sure to offer numerous benefits for the business, while also leaving a positive impact on its audience.
Discount Cash Voucher Example
Fast Food Cash Voucher Example
Fashion Cash Voucher Example
Vouchers: The Customer Experience
Now that we know how vouchers affect the course of a business, perhaps it's time we looked at vouchers from the perspective of the average consumer.
Vouchers can be found everywhere. There are many platforms that allow retailers to distribute vouchers to its desired audience effortlessly. From giveaways to digital downloads, direct mail to email marketing, customers can easily get their hands on a shopping voucher whenever they need to. While there's no doubt that vouchers can heavily influence a consumer's buying decisions, the psychology behind such strategy is something that marketers must fully understand. This ensure that vouchers are used correctly for the business to obtain positive outcomes.
1. Discounts
Does the thrill of saving money through a voucher ever affect your purchases? Does this outshine the fact that you could possibly find the product for the same discounted price somewhere else?
People are so quick to respond to anything that involves sales and discounts. The thought of saving money is every person's dream, regardless of one's financial background. This concept is clearly depicted in the television show, Extreme Couponing, which features everyday people optimizing on coupons and vouchers to meet their daily needs. This portrays the impact left by these vouchers to the purchasing behavior of its consumers. You may also see blank voucher designs and examples.
For example, there are some vouchers that may only be redeemed at a certain business outlet. Though this location may be out of one's way, a person would still be willing to go through extreme lengths just to purchase an item at a lower cost. Not only does this method establish brand loyalty, but it can also encourage consumers to test out products they have never considered trying. As mentioned before, most people would rather take advantage of the deal in front of them than waste it. You may also like shopping voucher designs & examples.
2. Impulse Buying
Consumers are always looking to score the best deals that retailers have to offer, which means their desire to purchase something out of impulse is high whenever the opportunity is there for them to grab.
There are instances when retailers distribute vouchers or coupons at venues that are close to their physical outlets. This serves as a strategy to lure in customers and motivate them to make a purchase, simply to have the voucher redeemed right then and there. The person might not need a particular item at the moment, but purchases it nonetheless. For instance, some retailers capitalize on co-marketing as part of their voucher campaign. Here, the business partners with another company to sell two products under a single transaction. Company A could offer a voucher that promotes their own products, as well as those from Company B. Not only does this expose both brands to the masses, but it also allows each company to benefit from the sales generated by the given campaign.
Vector Cash Voucher Example
Christmas Cash Voucher Example
How to Design Vouchers that Work
People tend to respond better to creative visuals compared to plain, dull text. Knowing this, you're bound to garner success with your campaign with the help of a well-crafted cash voucher.
Sounds easy, doesn't it?
But if you're struggling to make the most out of your voucher marketing campaign, here are some useful techniques for you to employ:
1. Focus on its Purpose.
Some vouchers are made for a specific purpose. If you think about it, meal vouchers differ from travel vouchers in terms of its layout, function, and target audience. This presents the need for marketers to create a voucher design that is tailored according to its intended purpose. This will make it easier for consumers to identify what the voucher is for, and what brand it represents.
Once this has been defined, you can then decide on the look of the voucher, what it's worth, and how it should be used.
2. Study Competitors.
It pays to know what competitors are up to, and how you could outdo their current strategies to gain a competitive advantage.
The secret to clever voucher marketing is to launch campaigns that can keep an audience engaged. Many of the industry's finest brands use internet marketing to conduct their campaigns for better customer reach. Apart from making these vouchers available on your website, carrying out contests and quizzes serve as a great way to interact with the online community. You can use these vouchers to award active online users who constantly like, comment, or share your posts as well. Besides driving traffic and sales, this can also grow your brand's online presence.
3. Indicate Point of Redemption.
One of the key components of a voucher is its expiration date. Since consumers are likely to tuck away the voucher to save it for a rainy day, creating a sense of urgency will help keep the voucher relevant in an individual's life. And if a person fails to redeem the voucher before the said date, the business is still able to promote its products and services like every other advertising medium. You may also see business voucher examples.
Who knows, even if the voucher is no longer valid, a consumer might still consider purchasing the product in its full price.
4. Make it Worth Keeping.
Some people get vouchers from newspapers and magazines, while others receive vouchers everyday through mail. The popularity and wide-spread use of vouchers has caused it to lose its essence. With this in mind, you need to ensure the voucher is even worth keeping.
Well-designed vouchers and gift cards are often more appealing than the plain, printed ones. This is because different design elements can greatly influence one's perception towards the medium. The choice of colors, type, and images all revolve around the concept of voucher psychology. It's more than just creating a usable medium, but it's also about piquing one's interest with an eye-catching voucher. After all, consumers are more likely to accept the vouchers you hand out personally in public if they appear authentic. You may also check out gift voucher designs & examples.
5. Offer Great Deals.
Besides creating an attractive voucher to represent your brand, you also need to focus on its value. Consumers tend to ignore discounts that aren't worth as much as they want it to, which poses as a serious problem for many businesses. This is why it's important to offer discount vouchers that are worth redeeming. One example for this is offering a 5% discount on a $10,000 item. This isn't exactly the type of deal that shoppers would want to strike, because spending that much money on the spot is far from practical. You need to make sure your offers meet the needs and demands of customers in order for the campaign to succeed. You may also like summer voucher examples.
6. Get Creative with Graphics.
There's no harm with wanting to go the extra mile with your voucher design, especially when you wish to enforce your brand to prospects even further.
With a voucher, you can incorporate signature colors into the design, and use your business logo to optimize brand advertising. This also conveys professionalism, as it proves how the entity is capable of optimizing on good quality business mediums effectively. Many businesses use various graphic elements to attract the eyes, interest its clients and customers, and communicate their brand message to an audience accordingly. Other necessary information such as its value, redemption instructions, and terms and conditions must also be indicated.
Voucher campaigns serve as a quick and easy strategy for businesses looking for an inexpensive approach to invest in. If done correctly, this can attract new customers, bring in recurring ones, and move merchandise better than a costly ad campaign can ever accomplish. But just about any company can launch a campaign that offers great saving to its customers, so this all boils down to how well a retailer is able to connect with its consumers by implementing a clever voucher campaign. You might be interested in fitness voucher designs and examples.