The whole process of designing a logo is often underestimated by people. After all, it's just a compact piece of drawing, right? Well, that "piece of drawing" actually took a good amount of time and a significant sum of money to develop. You see, no two corporate logos are the same and if they are, expect one of them to face serious legal woes in the near future.
Logos are seen as trademarks of a company, wherein they represent the brand based on their goods and services offered. For consumers, it becomes a visual manifestation used to identify the company behind the given product.
So, just how important are logos to your business? It's time to read on to find out.
The Impact of Logos
1. Evolution of Iconic Logos
A logo is an identity, there's no doubt about that. We can easily guess a company logo from a distance, based on its distinct features. But did you know that the logos you've come to know now may not have been the same way they were decades ago? Companies often change their logos as part of their rebranding process. We may not have noticed it at first, as most companies choose to change their logo designs gradually before coming up with a final output.
Some modern logos aren't so different from what they were years ago, but if you're one who keeps an eye out for details, you'll be the first to notice slight changes that companies make to their logos. It isn't always too dramatic, but the difference is definitely there.
For others however, current logo designs are a far cry from what they were originally. It's amazing how unrecognizable some logos have become throughout its evolution, sometimes almost losing the identity that consumers have come to love.
Despite this, the evolution of logos isn't necessarily a bad thing. Some people might be in favor for it while others might be strongly against it. But as long as a logo is able to successfully represent its brand, the general public will always be there to welcome it with open arms.
2. Keeping Up with the Times
In the past, a lot of companies have done considerably well in the market despite their poor choices in logo designs. Initially, it was never about the "look" rather, it was how well a company could market its products and services to its target audience. Technically, it still is but times have definitely changed.
Technology has allowed companies to keep up with the trends and anyone that falls behind will be looked down upon by society. Think of it this way, art, like every other aspect in this world, has continuously evolved. These days simple, minimalistic, flat logo designs have received high praises compared to the colorful, over-the-top, vintage ones. Not only will a new logo design receive attention, but it will also be perceived as a newer and better image for a company.
3. What a Logo Says about You
Some companies create logos that fully represent who they are. For instance, an illustration of a camera signifies that a business centers on anything related to photography. On the other hand, other companies choose to create logos with deeper meaning to represent their business. Logos that are designed this way often build a stronger connection with its internal members, as well as its customers. This could be anything from the symbols, shapes, and colors included in the logo.
For the most part, companies choose to plan out every single aspect of a logo. They often see it as an actual symbol, rather than a mere illustration. Although the design of a logo depends on how you want it to be, there's typically a "look" that every company wants to go for. This usually reflects the market they are in, their target audience, and how they want to be perceived.
The Role of Logos in Business
Let's be real, starting a business is an extensive and complex process that requires hard work and patience. Most of the time you're clueless with what you're meant to do, other times you think you know what you're doing but you're unsure if you're even doing it right. Part of building a business is crafting your own business logo.
You want it to be special and noticeable for the public to pay attention to. Naturally, this isn't an easy step as there are thousands of logos in the market and creating one that's unique enough proves to be a challenge.
What makes a business stand out is the brand that they build for themselves. Logos are considered to be trademarks, a symbol that serves as an identity for a company. To be honest, it's hard to mention a well-known company without its logo coming to mind. Sure, the success of a business may not solely rely on how good their logo is but it will help make them noticeable. After all, effective logo designs are those that are memorable enough to make its presence known to the public.
Tips for Creating a Business Logo Design
Creating a logo would mean paying attention to every single detail that will contribute to its output. Think of it as a house, you create a blueprint for its structure, decide on the materials to use, and then choose a design. But sometimes, you're likely to get stuck in the planning process alone. So, here are some tips in creating a logo design for your business:
1. Avoid the Cliché
We always point out the importance of design trends in the market. However, coming up with the same design over and over will cause you to lose your identity in a sea of clones. The last thing you'd want to do is to look like a knock-off version of a popular brand (yikes!). Explore with different styling methods and techniques that you know will attract an audience. You want your logo design to look timeless, not just another "has been".
2. Pay Attention to Color
Color is key in your design, whether you go for a burst of rainbow or opt for a more subtle grayscale. You can choose colors that hold a significant meaning or you can simply use colors that compliment one another. It would be best to experiment with a wide range of colors, other than those that you're familiar with. You'd even be surprised how colors come in a variety of shades. Whatever you decide to do, you need to choose colors that are striking enough to catch the attention of your audience.
3. Keep It Simple
The thing is, overthinking your logo will get you nowhere. It's apparent in the business world that one of the best logo designs of all time are those that are simple yet powerful. In this case, less is unquestionably more for your logo.
A good example of an effortless logo is that of a popular sports apparel company that we're all quite familiar with, Nike. Although Nike's logo has gradually evolved overtime, one thing still remains. The trademark checkmark has been an image that the company has built for themselves. What makes the logo design so special is the fact that it's been there from the very start. There's no doubt that this simple design has left a strong impact in the industry.
4. Be Flexible
A flexible logo design is one that could fit into anything. The common mistake with some designers is that they overlook the possibilities of how a logo will be used. For instance, a logo might look good with a plain white background, but would it be as good with a maroon backdrop? It's important for a logo to fit well into any circumstance, whether it's presented digitally or on print. You need to design something that will never go outdated but instead, will have the capability to keep up with the changing times.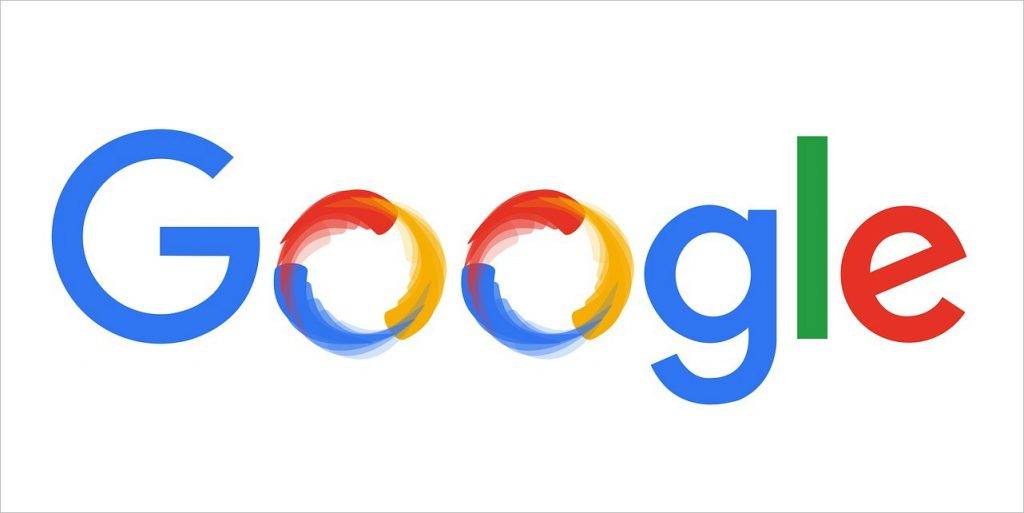 5. Don't Think Twice about a Customized Typeface
Think Coca-Cola. Have you ever encountered such typeface anywhere else? In a software? In an application? If you have, there's a possibility that the font used has been named after the famous company or that they're receiving some sort of commission from it. You see, creating a customized typeface for your logo design is a good marketing plan or strategy. It will create an identity for your logo, making it unique and unforgettable.
6. Get a Second Opinion
If you decide on creating a logo on your own without the help of a graphic designer, always have someone there to critique your work. In reality, we can be very biased with our own work as we spend a good amount of time and effort to create it. Because of this, what seems extraordinary to us may not have the same impact on others.
If you're having trouble designing your logo then you can always download logo design kits online, such as that from CreativeMarket, and make it your own. Remember, always be open to suggestions from others. Combining other ideas with your own can often generate a good outcome.