We are to about celebrate Valentine's Day two weeks from now. Suddenly, it dawns on you that you still do not have any idea on what to give to your loved ones. You may also see printable greeting cards.
Before you frantically search far and wide in your trusty search engine (most probably Google) for Valentine's Day gift ideas, keep your calm and read the rest of this article because you have come to the right place to look for Valentine's Day gift ideas.
If you are planning to give gifts this Valentine's day — be it to your significant other, a special someone, parents, siblings, friends, or even your pets — we got you covered with gift ideas that will make the day of hearts extra special. You may also see anniversary greeting cards.
Here's a side note, though. The Valentine's Day gift ideas listed below are not the typical gift ideas you can find anywhere on the internet. If you have the budget to buy gifts for every single person you love, you're in for a treat, too!
Get inspired by these seven Valentine's Day gift ideas.
1. Valentine's Day Gift Idea for Your Boyfriend
It's time to put an end to the notion that only guys are obliged to give gifts during Valentine's Day because they deserve some love too!
Turn the tables this time around and give your guy a grand gesture of love. Before he goes to work or school, surprise him by giving a bouquet of flowers, a box of chocolates, or a giant stuff toy. And as you give him all those things, have someone to do some serenading or play some music in the background. If you could compose or write a song, it would be highly recommended. You may also see thank you card examples.
Basically, this is just the things that guys usually do for their girlfriends. Only this time, it will be the women who will make the effort. Sure, your guy might get flustered but it's worth a shot! You may also see watercolor greeting cards.
2. Valentine's Day Gift Idea for Your Girlfriend
For this gift idea, ditch the conventional grand gestures of love that are represented in stuffed toys, roses, and chocolates. It's time to give your girl something new! There is this notion that girls would always prefer gifts that are of grandiose. However, that notion does not apply to every single girl. Some girls just want to be in your company and that would be more than enough for them. Give your girl some attention or give her something that she enjoys especially when you two are together (food, movies, road trips, long walks, cuddles, and kisses, etc.). The statement that goes "you don't have to break the bank" best applies here in this Valentine's Day gift idea. There is no need to buy a material gift, just be there for her! You may also see greeting card designs.
3. Valentine's Day Gift Idea for Your Parents
It's high time to give back to the experts of giving unconditional love — your parents!
Your parents will obviously be having a date on Valentine's Day so why don't you plan and manage it? And even if they don't have prior plans, force them to go out anyway. You may also see DIY thank you cards.
You can either book a dinner for two at a restaurant or if you are on a tight budget, transform your living room or balcony into a classy and romantic setting. Don't forget to set up a table for two. Play some love songs or you can even sing your own tunes in the background. You can also tell your father to surprise the mother with a special gift. Do the same thing for your mother so that they will be surprised each other. You may also see congratulation greeting cards.
You could also suggest they go to a beach, hike up to the nearest hilltop and wait for the sunrise, or visit the places where they used to date.
4. Valentine's Day Gift Idea for Your Siblings
It's also time to let bygones be bygones by giving your best friend/enemy a gift this Valentine's!
On V-Day (and just on V-Day) let them borrow your favorite shirt they've been dying to borrow. Chances are they already wore it secretly, but get them off the hook this time around and allow them to use it with your permission. Or you can always buy them a new shirt. It will be much favorable on your part except for the cost. You may also see thank you card samples.
You can also give your siblings an opportunity to be a part of your parents' date plan. This allows you to spend time together as well plan a special event for your parents. You may also see birthday card designs.
5. Valentine's Day Gift Idea for Your Friends
Valentine's Day also presents an opportunity for you to give to people who are always there for you through the good times and bad — your friends. Ditch the old-school friendship bracelets because you are to give them more than that this Valentine's.
If you are on a tight budget and have a touch of photography skills, why not be their photographer for the day? Have a photo walk and take some Instagram-worthy shots of your friends. Also, if they have their own respective date nights, why not take the honor of being their third-wheel and take some very good photos of them during their date? They will thank you forever for that.
If you have some cash to splurge, tangible gifts wouldn't hurt. Buy a big gift box and put all the things they have been wishing for the longest time inside. Do some Facebook, Twitter or Instagram scrolling as you might get some hints on what they really want. You may also see blank greeting cards.
6. Valentine's Day Gift Idea for Your Pets
Who says our pets don't need some love on this day? They're the easiest ones to please!
Give your "munchkins", "sweetie pie", or your "squishy-poo" a walk in the park and stay there for a few hours to keep them happy. Also, give them more treats than usual since it's Valentine's. And lastly, give them a long and relaxing bath (especially if they like being scrubbed with soap and being poured with water). You may also see floral greeting cards.
7. Valentine's Day Gift Idea for Yourself
Yes, you read it right. You should give a Valentine's Day gift to the person who will never ever leave you — your very own self!
Again, you do not have to break the bank in order to treat yourself.  Been stressing at work lately? Have a day-off. Get a massage, eat at your favorite fast food chain, play some sports, go on a road trip. You may also see funny greeting cards.
You just have to do what you love or what you have been wanting to do lately. Your sub-conscious will thank you for that!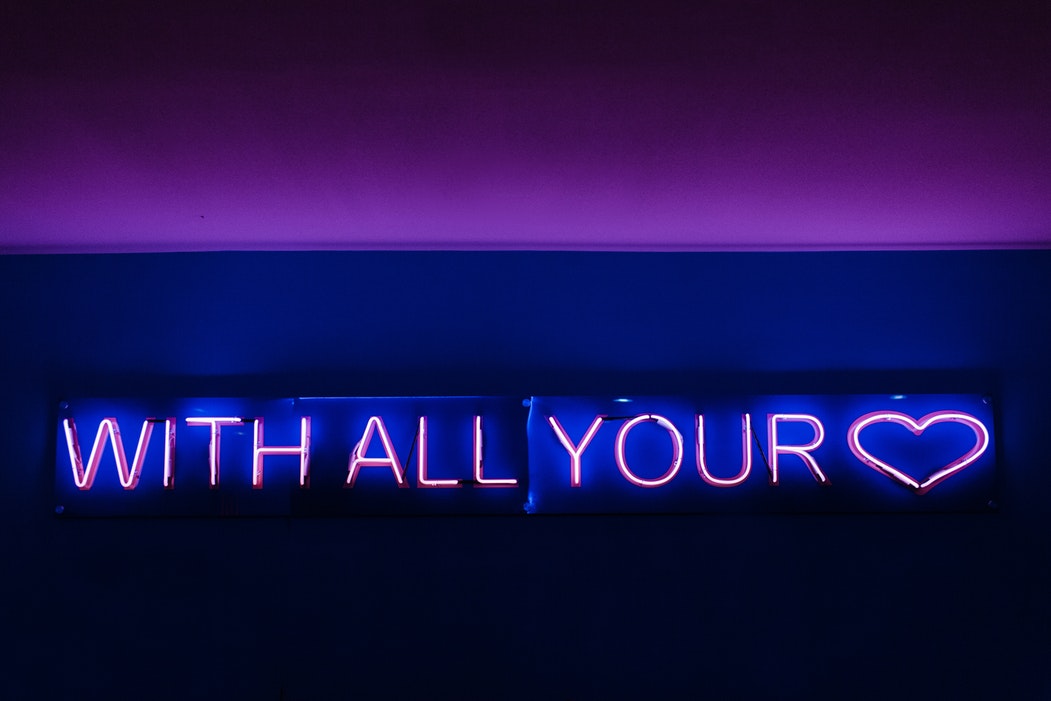 With the myriad of Valentine's Day gift ideas you can find across the internet, what really matters to your loved ones is not about the gifts they will be receiving — it's the love you give to them. Whatever kind of gift or gesture you are to give them on Valentine's day, be it expensive or cheap, your loved ones will still highly appreciate it. So, chill out and don't panic since we presented a handy guide for you to follow this hearts day. You may also see holiday greeting cards.