Snapchat is one of the most popular social media platforms in the world. Snapchat's popularity rivals only with Facebook and Instagram, and continues to grow and extend its reach in the world market especially in Asia and Europe. Each social media platform has its own main or popular feature, with Instagram having the photo feature while Facebook or Messenger having the multipurpose chat and story feature, and Viber also having the chat and free call feature.
For Snapchat meanwhile, if there is one thing that separates  from its competitors—filters. There are numerous filters you can directly download from the Snapchat app, but why not be creative and use other filters instead. In this article, we have provided templates you can download for free. We also listed some tips on how to create the perfect Snapchat below. Read on below!
Elements of a Good Snapchat Filter
Listed below are the elements of a good Snapchat filter. Make sure to apply all the elements when you will be creating your own Snapchat Filter.
1. Creativity: Creativity is key to creating a great product. This applies to Snapchat filters as well. If you want to create a unique and visually appealing Snapchat filter, you need to be creative. The most popular Snapchat filters (i.e. flower crown, puppy with tongue hanging out, rainbow vomit, food face, scruffy face filter, extreme sad face filter, etc.) are born out of creativity, so you should do the same as well for your own Snapchat filter. Try to use augmented reality, geofilters, stamps, video and photo snippets, to name a few, for your Snapchat filter.
2. Ease of use: When creating a Snapchat, you need to have your users in mind and not just yourself. When you create a beautiful filter and want to share it to other users, but users find it difficult to use the filter, then it will be useless. Make sure when creating a Snapchat filter, users can easily access the filter as well as use it in different functions and occasions.
3. Relevance: Some Snapchat filters stand the test of time such as the pretty flower, puppy tongue, and rainbow vomit. But creating Snapchat filters that are relevant to current events adds another important element that will be beneficial to the users. For example you can create a Snapchat filter exclusively for Christmas or New Year, or create a filter for a special family event such as reunions or birthday parties.
4. Free or paid content: When creating a Snapchat filter, you can always go for two options: free or paid content. If you are still starting out, you can go with free content first. But if you think you can earn from the Snapchat filter you created, you can always make it available for purchase. If you are planning to sell your filter, you have to make sure it is of high quality or else nobody will purchase it.
10+ Snapchat Filter Templates
Cinco de Mayo Snapchat Geofilter Template
Patriots Day Snapchat Geofilters Design
Easter Sunday Snapchat Geofilters Sample
Birthday Party Snapchat Geofilters
Beach Party Snapchat Geofilters Design
Baptism Snapchat Geofilters
Bachelorette Snapchat Geofilters
Baby Shower Snapchat Geofilters Design
Anniversary Snapchat Geofilters
Free Nurses Snapchat Geofilter
10+ Snapchat Filter Examples
Blizzard Website and Snapchat Filter
Christmas Snapchat Geofilters
Oriental Snapchat Geofilter Kit
Flower Wedding Snapchat Geofilter
9 Happy Birthday Snapchat Filters Set
9 Wedding Snapchat Geofilters Set
Los Gatos Snapchat Filter
Snapchat Lancaster Filter
Prismatik Snapchat Filter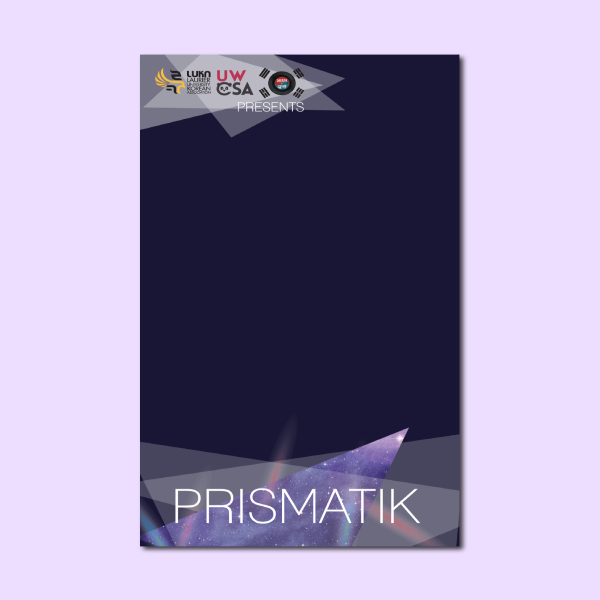 Orca Day Snapchat Filter
Simple Tips for an Excellent Snapchat Filter
1. Be creative: As previously mentioned, you need to be creative when creating a Snapchat filter. Remember that news spread quickly in social media, so if you manage to create an attractive filter, it will be downloaded and used by other users. You can take a cue from popular Snapchat filters such as the flower crown, rainbow vomit, puppy with tongue hanging out, and the scruffy face filter when creating your own Snaphat filter.
2. Use relevant themes: Using relevant themes when creating a Snapchat filter adds to the appeal and potential popularity of your filter. For example, if a popular event or activity (local, national, or worldwide) is coming up, there will be an opportunity for you to create a filter. For example, Chinese New Year is coming up in a few weeks, so you can create a Snapchat filter that comprises of Chinese New Year designs such as fireworks, dragons, lanterns, etc. Another example would be creating a specific filter for Valentine's Day as the day of hearts is also coming up next month. Some designs you can use for a Valentine's Day filter include (but not limited to) hearts, flowers, chocolates, and balloons.
3. Apply colors: Applying colors to any design, whether it be a poster, billboard, tarpaulin, and most specifically a Snapchat filter is a must. This does not only make the design visually attractive, but it also makes the design popular if it gets the opportunity to be seen as well as used by other people. The main hindrance of a design meeting its full potential is the lack of color, that is why color is very important for your Snapchat filter.
When applying color, use a number of color combinations to make it more attractive. For example, you can use common color combinations such as blue and yellow, black and red, red and yellow, and pink and blue. You can also use contrasting colors to make it more interesting such as green and pink, orange and black, blue and red, and cream and green. Remember that contrasting colors do not work every time, so check and double-check if the colors match each other. You can also ask a few friends or your business partners if the colors match together.
4. Maximize the use of AR: AR stands for augmented reality. Snapchat was actually one of the few platforms to introduce augmented reality to users around the world, and the result was massive financial and commercial success for the company. Actually, augmented reality is utilized in most Snapchat filters so you just need to maximize the use of it when creating your own Snapchat filter. There are numerous tools to make it easy for you to use and apply AR in your filters such as Vuforia, Kudan, EasyAR, and Wikitude, just to name a few.
Types of Snapchat Filters
Listed below are the types of Snapchat filters. Choose one of the types or categories below when you will be creating your own Snapchat filter. Remember that most Snapchat filters focus on humor, so if you will be creating a filter, you should add a little bit of humor in it.
Nature: These Snapchat filters focus on the natural environment, so the designs for these filters mainly revolve around the four seasons such as summer, winter, spring, and autumn. One of the effects you can add in the filter includes falling snow (winter), falling autumn leaves (autumn), shining sun (summer), and blooming flowers (spring). These are one of the most basic designs you can implement in your Snapchat filter but you can always make it more creative and unique.
Animals: One of the most popular animal-centered filters include the puppy with its tongue hanging out. You can always create a similar filter, but instead of a puppy, it can it be a wolf, a tiger, or even a elephant with its tongue hanging out. But you don't have to limit your Snapchat filters to every animal with its tongue hanging out, as you can always use an animal's face for the entire filter. You can also use animal ears, animal eyes, or even animal noses in your filter.
Holidays: Holidays are always festive events and celebrations. Whether it be Christmas, New Year, Thanksgiving, St. Patrick's Day, Halloween, or Easter, there is an abundance of designs you can choose when creating for holiday-specific Snapchat filters. For example, if you will be creating a Christmas filter, you can add glowing lights, sparkling glitter balls, or flying reindeer in the filter.
Sports: Sports-centered filters meanwhile focus on sports events or activities. If there is a local sporting event which will be held in your area or city, the filter should focus on the designs relating to that event. For example, if the sporting event will be a basketball tournament, then you can use bouncing basketballs in the filter. Although the Tokyo 2020 Olympics does not start until July 2020, you can start always start creating Olympic filters as early as today. Among the designs you can use include the Tokyo Olympics logo and face paints of your country's logo.