Similar to vouchers and coupons, flyers are effective marketing tools that are used by large corporations as well as small and medium enterprises for their marketing activities. Flyers have been around for quite a while now and they are still as effective as other marketing and advertising tools. In this article, we have provided examples and templates that you can easily download and edit when you will be creating your own sports flyer.
Elements of a Sports Flyer
Cover: All types of flyers (sports flyers included) rely on an attractive cover design to attract people. It is a fact that when people ignore the flyer cover, they ignore the entire flyer no matter how engaging the contents of the flyer is. The cover is comprised of the text, colors, and images, in which the three elements will be discussed below.
Text: The first step in catching the attention of passerby (which can be considered as potential clients or customers) is through writing compelling text in the flyer. Text which are too formal, like in a business letter or an agreement, will not do any favors to your flyer. There is no need to write full paragraphs in the flyer, as a phrase or sentence can already be very effective. The text should involve an invitation for the potential customer to visit your store or invitation for the customer to immediately purchase a product. This way you can convert the flyer to a sale for the business.
Color: Color elevates any type of design. It is highly suggested to use color combinations instead of colors from the same palette as they are more interesting as well as attractive. For a better visual look, use contrasting colors rather than using colors from the same color palette. Using contrasting color combinations are quite risky since there is a chance they won't complement each other, but if you manage to use the right color combinations, then the flyer will look stunning. Here are some color combinations you should try using: red and blue, red and green, yellow and red, yellow and green, brown and orange, brown and yellow.
Font and font size: Text is not the only element you should consider, but also the font and font size of the text. Of course, your text should not too be small in which it can no longer be seen by the reader, nor too large that it attracts the reader in a negative manner. The font size should be just right in which all of the information you want to include in the flyer can be incorporated and can be easily read by the potential customer.
Fold: There are different kinds of folds you can use for your flyer. Three of the most common are the bifold, trifold, and z-fold brochure. The fold will depend on the information you incorporate or add. Bifold is best for limited text while trifold and z-fold are perfect for numerous text and images.
Photographs or images: Speaking of images, a flyer is not complete without photographs, images, or pictures. Similar to colors, they add to the aesthetics of the flyer and easily attract the attention of the reader. High-quality images should be used for flyers in which the text and colors can easily blend well together.
31+ Sports Flyer Templates
Gaming Flyer Template
Football Flyer Template
Football Camp Flyer Template
Football Game Flyer Template
Sports Event Flyer Template
Tennis Flyer Template
Tournament Flyer Template
Boxing Gym Flyer Template
Simple Pool Tournament Flyer Template
Chess Tournament Flyer Template Design
 Sports Flyer Template
Baseball Flyer Template
Basketball Flyer Sample
Bicycle Racing Flyer Design
Boxing Night Flyer Template
Car Racing Flyer Sample
Football Camp Design
Football Flyer Template
Football Tournament Flyer Sample
Soccer League Flyer Template
Soccer Mania Sports Flyer Sample
10+ Sports Flyer Examples
Superbowl Sports Flyer
Xbox FIFA Tournament Sports Flyer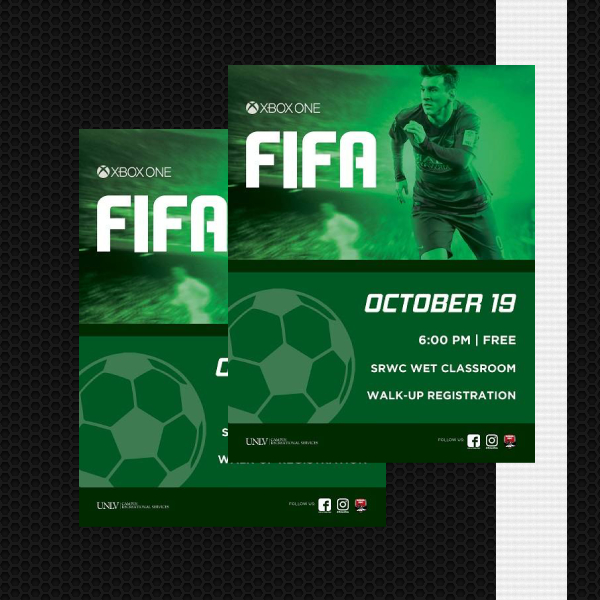 Baseball Championship Sports Flyer
Fistball Sports Flyer Design
Highlander Pub Sports Event Flyer
Summer Camp Sports Flyer
Summer Membership Sports Flyer
Swim Clinics Sports Flyer
YMCA Youth Basketball Sports Flyer
Youth Olympics Sports Flyer
Simple Tips in Designing a Sports Flyer
Make sure text, color, and images complement each other
Text, color, and images are basically the three most important elements of a sports flyer. That is the reason these three elements should be given priority, which in turn makes the flyer effective. These elements should also complement each other before the flyer is printed. The text should match with the color and images that are incorporated, vice versa.
Use sports-related images
Since this is a sports flyer, using sports-related images should be a must. Take for example an orange basketball for a basketball sports flyer, an image of volleyball athlete doing a spike in a volleyball sports flyer, a checkered white and black football for a football sports flyer, an image of an athlete running for an athletics sports flyer, etc. Using sports-related images increases the effectiveness of the sports flyer.
Make the text compelling
Creating a compelling text can sometimes be forgotten especially if there is too much focus on the colors and images. But the flyer can never be complete if text is not incorporated, especially if a promotion or discount is involved. The potential customer needs to be informed and images/colors cannot do it alone.
Minimize white space
White space is basically the space that does not have any design at all. White space is usually found at the borders of any design. Try to minimize as much white space as possible and utilize the entire flyer. If the background of the flyer is already white in the first place, add some colors and text.
Steps in Creating a Sports Flyer
Listed below are the steps in creating a sports flyer. Make sure to follow each and every step to maximize the effectiveness of the flyer.
Types of Sports Flyers
The types of sports flyers does not pertain to the material or paper size being used, as the physical appearance of flyers are all very similar. Instead, the types of sports flyers that we will be discussing are the different types of sports and sports events. Read on below.
Honorable mention: cricket, motorcycle racing, car racing, fencing, polo, weightlifting
Football or soccer
Football is the most popular sport in the world. Although it may be called as soccer in other countries, the game is still played the same with the same rules, same number of players playing against each other in a large pitch or field, and millions of fans supporting their teams to win. The FIFA World Cup is the most popular footballing event in the world and also one of the most popular sporting event in the world together the Summer Olympics, in which are both held every four years in different countries.
Basketball
Basketball is another global sport loved by millions around the world. Although basketball was invented in the late 1880s, it only started to gain attention of fans outside the US during the 1990s when Michael Jordan and his Chicago Bulls dominated the sport. The NBA Finals, an annual meeting of two best teams in the NBA, which is normally held in June, always tops television and streaming ratings around the world
Rugby or American football
Rugby in Europe and American football in the US, this sport is also one of the most popular (and probably the most physical together with boxing and MMA) in the world. The rules are practically identical for rugby and American football, but the glaring difference is seen in the gear worn by the athletes. The Super Bowl, the American football equivalent of the NBA Finals, also tops television and streaming ratings around the world when it is aired during February.
Baseball
Baseball is another America-based sport that has gained a huge following around the world, especially in Asia. Baseball is also called "America's favorite past time" since the games are usually watched by families, which mostly munch on snacks (preferably hot dog sandwiches and popcorn) and drink beer when watching the games. Baseball also has its own NBA Finals and Super Bowl—the MLB World Series held every October.
Volleyball
Volleyball is not as popular compared to the other team sports mentioned above, but it is still very popular nonetheless. Despite the sport being invented in the US, the game's best players hail from South America and Europe. The FIVB World Tournament is the most popular volleyball tournament in the world which is held every year and is participated by 24 teams from around the world.
Boxing or mixed martial arts
Boxing's popularity simply cannot be unmatched. People just love to watch boxers duke it out until someone gets knocked out cold. The same goes thing goes for Mixed Martial Arts (MMA) where every part of the body can be used as a weapon—basically a no holds barred cage fight. Boxing is the more popular sport out of the two, but MMA is starting to gain steam as athletes use different fighting styles (with some being more flashy than the others) to win fights such as Brazilian jiu-jitsu, collegiate wrestling, judo, muay thai, submission wrestling, and boxing.
Athletics
Athletics is a collection of sporting events that involve running, jumping, throwing, and walking. These events are grouped together since it only takes minutes for each sport to end. Athletics tournaments are held around the world which all culminate in the Summer Olympics, where hundreds of athletes compete against each other in the global stage. Usian Bolt, the 8-time Olympic gold medalist for running is the most popular and most decorated athletics athlete of all time.
Swimming
Many consider swimming as a part of athletics, but the sport is in a group of its own. Similar to athletics, numerous swimming events are held around the world which all culminate in the Summer Olympics where the best swimmers compete for a prestigious gold medal. Michael Phelps is the Usain Bolt of swimming, garnering a massive total of 28 medals (23 of which are gold) across three Olympic tournaments.
Sports Flyer Sizes
5.5 × 8.5 inches – The smallest flyer size you can use, but also the most common. Use this size if you are not incorporating a lot of text and images.
8.5 × 11 inches – Basically a size of a short bond paper. Use this size for a moderate amount of text and images.
11 × 17 inches – A very large size for a flyer. Use this rarely as you can already create a poster with this size. It will also be very difficult to hand out this flyer to people.
Similar to vouchers and coupons, flyers are effective marketing tools that are used by large corporations as well as small and medium enterprises for their marketing activities. As previously mentioned, flyers have been around for quite a while now and they are still as effective as other marketing and advertising tools.
We hope you found this article to be informative as well as helpful when you will be creating your own sports flyer. Sports flyers are very simple to make, just make sure to incorporate the elements and follow the steps we mentioned above to make sure your sports flyer is effective and will reach your target market as fast as possible.