Christmas season is one of the busiest holidays of the year when people go frantic buying gifts for everyone they know. It's nearly everyone's tradition to send gifts to loved ones and celebrate the holidays with gatherings here and there. But, how about seizing this opportunity to maximize the sales for your own business?
This is the perfect time to create your brochure and meet the increasing surge of demands of your target market. Apart from your usual product or service brochure, you must also have a Christmas brochure specially tailored for the holidays.
Elements of a Christmas Brochure
Besides a company brochure, which features your products and services on the ordinary course of business, a Christmas brochure can help highlight not only your product and service offers, but also your promotions for the holidays. For it to be effective, it must contain the following elements:
1. Striking cover: Most people would base their first impression on the cover. Because you are creating a brochure and not a book cover designs, there are a lot more reasons why you must work on your cover. Craft it into something that would draw people's attention, prompting them to flip through each panel and browse through the products and services listed.
2. Relevant and high-quality photos: The pages of your brochure must contain photos, images, graphics, or any illustrations related to the products and services that you are offering. Do not forget to include Christmas graphics and to be consistent with your design throughout the brochure, as most people would prefer to look at pictures rather than reading a page full of text.
3. Benefits: As a marketer, whether you are new or old in the industry, you must know that people are only concerned about the benefits that they can get from purchasing your products or services. Hence, you must clearly present the benefits that they can get and other important features of your product that they must know about.
4. Limited-time offers: Since you are creating a brochure mainly for the holidays, take into consideration the mood of the season. Many would want to go all out shopping, looking for new and interesting items and promos. In this regard, it is best to launch your limited-time offers, encouraging people to take the chance while items are still at a discounted price.You may also see A4 brochure examples.
5. Call-to-action: This refers to a statement or phrase in your brochure motivating people to take action to your offer. Some people may just need a little encouragement and pressure for them to accept the offer and make a move.
20+ Christmas Brochure Templates
Christmas Tri-Fold Brochure Template
Template Details
Available File Formats
&nbsp
&nbsp
&nbsp
&nbsp
&nbsp
&nbsp
Size: A4, US
Christmas Bi-Fold Brochure Template
Template Details
Available File Formats
&nbsp
&nbsp
&nbsp
&nbsp
&nbsp
&nbsp
Size: A4, US
Modern Christmas Brochure
Template Details
Size: A4 & US Sizes
Christmas Restaurant Menu Brochure
Template Details
Size: (US) 8.5×11, (A4) 8.23×11.69 inches
Chalkboard Christmas Tri-Fold Brochure
Template Details
Size: A3 (11.69×16.53) inches
Christmas Event Tri-Fold Brochure
Template Details
Size: (US) 8.5×11, (A4) 8.23×11.69 inches
Christmas Half-Fold Brochure
Template Details
Size: A4 & US Sizes
Retro Christmas Bi-Fold Brochure
Template Details
Size: A4 & US Sizes
Christmas Party Brochure
Template Details
Size: A4 & US Sizes
Creative Christmas Bi-Fold Brochure
Template Details
Size: A4 & US Sizes
Christmas Fest Bi-Fold Brochure
Template Details
Size: A4 & US Sizes
Christmas Restaurant Bi-fold Brochure
Template Details
Size: A4 & US Sizes
Avon Christmas Brochure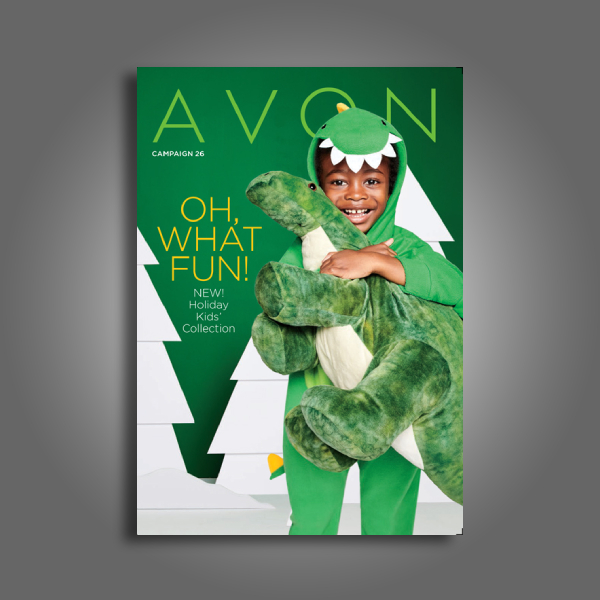 Belair House Christmas Brochure
Bettys Christmas Brochure
Boyle Bingo Club Christmas Brochure
New Hobbit Christmas Brochure
Scenic Christmas Brochure
australia.etbtravelnews.global
Templeton Hotel Christmas Brochure
Tree of Life Christmas Brochure
Walled Garden Christmas Brochure
Watford Christmas Brochure
How to Create a Christmas Brochure Using a Template
Similar to creating an advertising brochure or marketing brochure, creating a Christmas brochure is basic and easy especially when you use a template. Brochure templates are beneficial given how their layout can easily be edited as desired. Below are the simple steps that you can follow.
Choose a brochure template with Christmas designs: Bear in mind that your brochure design must have a Christmas touch to it. Choose a template that you think would represent the personality of your business the best.
Incorporate the important elements: Work your content and incorporate the elements that must be present in your brochure such as those presented above — a striking cover, relevant and high-quality photos, benefits, limited-time offers, and call-to-action.
Drag and move the elements to edit: Do not be afraid to try different styles and layouts for your brochure. With brochure templates, most elements can be moved and transferred to another area. Experiment with different presentation styles for your brochure, while also taking the hierarchy of information into consideration.
Recheck: You might already be exhausted from all the editing; however, never compromise double checking. Take time to recheck your work in case of errors in spelling, grammar, or graphics. Remember that printing costs would be higher if you're forced to reprint the brochure due to errors.
Choose an appropriate paper finish: Basically, there are two general types of paper that you can choose as a finish: gloss and matte. If you want to have a classic and plain style, you may opt for the matte finish. On the other hand, if you want to be elegant with your design, applying a shiny look and feel with a gloss finish is the answer.
Important Tips for Creating a Christmas Brochure
Here are some important tips that might be helpful to you:
Tailor it for specific audience: You cannot please everyone. You can never create a design that would ignite the interest of everyone. Instead, focus on a certain group of people who you think would need your products and services as these people are your target market.
Make the content easy to understand: Always remember that you are not creating for people with similar intelligence and knowledge. As much as possible, avoid technical terms and make your content easy to read and understand even for those who are not your primary demographic.You may also see festival brochure examples.
Choose at most two fonts types: If possible, limit the use of family fonts to make your brochure proper and formal. There are a lot of ways you can highlight text in a creative yet readable manner. One is to render it in bold, another is to make it italic. As for the heading, you can increase the text size so it would stand out from the rest. Additionally, choose fonts which are easy to read, and avoid those that tend to overlap with each other when decreased.
Avoid clutter: It is understandable that you want to include as much information as possible in your brochure. But this does not mean that you can simply put all those elements in place without consideration for spaces and margins. This would make your brochure difficult to read and visually cluttered. To avoid this, make sure to apply white spaces accordingly.
Organize your content: In addition to the previous point, your content may appear cluttered when there is no organization of ideas. You must know how to arrange them in a way that the reader will be guided on what to read first. You can use boxes to emphasize important information or add a little note for the reader. An organized content would appeal to readers, making them more enthusiastic to read the content of your brochure.
Christmas Brochure Sizes
Before you start designing your brochure, it is vital that you already have your desired size in mind. You must set the canvas size according to the size you chose for your brochure. Note that your size may depend on the amount of content you are planning to incorporate in your brochure. Here is a simple guideline about brochure sizes.
International Standard Printing Sizes
A4 (297 mm × 210 mm) or (8.27 × 11.69 inches): This size is commonly used everywhere and are perfect for business newsletters and trifold brochures.
A5 (148 mm × 210 mm) or (5.83 × 8.27 inches): If you want to include only a few amount of information in your brochure, an A5 size would suffice.
A3 (297 mm × 420 mm) or (11.69 × 16.54 inches): This large canvas is suitable for contents with large graphics and an adequate amount of information.
DL (110 mm × 220 mm) or (8.66 × 4.33 inches): DL, which means dimension lengthwise, has a size a third of an A4. This size is not often used although there are few who prefer to use this to make a small brochure.
US and Canada Standard Brochure Printing Sizes
Letter (8.5 × 11 inches): Widely used for business and academic needs, this size is slightly wider and shorter than the A4 size.
Legal (8.5 × 14 inches): With width similar to the letter size, it has a height longer than the letter or even the A4 size.
Half letter (8.5 × 5.5 inches): Evidently, the size for a half letter is half of the letter size, that is, 8.5 × 5.5 inches.
Tabloid (11 × 17 inches): Closely similar in size to an A3, this is basically used to contain a large amount of information and graphics.
Christmas Brochure FAQs
What is the importance of a Christmas brochure?
Many people are celebrating the Christmas season not just through parties but also by crossing out items from their shopping list. It comes as no surprise that people are eager and willing to spend more during the Yuletide season. Apart from your regular brochure and other advertising materials, your Christmas brochure can help enhance and boost your marketing efforts to a whole other level. This would catch the market's attention and persuade people to browse through your products and services as well as your limited-time offers.
How will you know that your brochure is effective?
Truth is, not all brochures are effective. Some would just be left unread in the rack for various reasons. Thus, you must carefully examine and know the number of people reading your brochure and purchasing your products and services. That way, you will know the response rate of the customers who have read your brochure. Retain those that serve as a leverage for your sales while discard those that are ineffective.