If you've ever tried hosting an event, you'll know how important it is to get the word out about the affair, and that the best and cheapest way to do it is by posting and giving out flyers. Event flyers can help you promote your event in a way that can create a general buzz around your targeted area.
Yes, social media is now the new trusted help for these things, but flyers have been here forever, and it is important to remember the tried and tested marketing strategies.
Elements of a Good Event Flyer
Your goal for creating a flyer is not only to inform people about your upcoming event but also to excite them enough to make them want to come. It's basically a gigantic invitation, which means that mediocrity is not an option. We need to make that event flyer as electrifying as the actual event.
Fonts: Your flyer will mostly include words explaining the technicalities of the event, such as the where and when, which means that your font is the main thing that people will notice about it. Typography is one way of keeping the design classy and eye-catching, while also keeping it readable and informative. A well-chosen typeface set at large size and in contrasting color won't fail to catch someone's eye, and they certainly won't forget the name of the event.
Colors: Colors are just a massively important part of your flyer design. In fact, the right color combination will set the scene for your event, and give your flyer a strong sense of atmosphere. Think about the theme of your event.
Ribbons and Dividers: If you don't want to include a photo or any strong graphic on your flyer, and simply want to focus on special typographic design, don't overlook the transforming effects of ribbons, banners, and dividers. These simple elements can boost your flyer's final look, particularly if you have lots of information written on it. It will help you divide your texts into sections to make it more digestible for your viewers.
Background Textures: Flat designs look great, but if you want to give your flyer that extra spice, you need to consider injecting a bit of grunge look into your design. Using texture effects in your layout is a great way to do this. You can place papery images or textures in the background of your design, and play around with transparency to pull that cool, grungy look. Applying crackly filters and effects to the edges of your flyer will also give it that lived-in look.
27+ Event Flyer Templates
Vintage Event Flyer Template
Event Planner Flyer Template
Vintage Flyer Template Design
Rave Night Event Flyer Template
Party Event Flyer Template
Bingo Event Flyer Template
Bingo Night Event Flyer Template
Beach Flyer Template
Christmas Event Party Flyer
Summer Beach Party Flyer
Spring Equinox Flyer Template
Music Event Flyer Template
Passion Worship Conference Flyer
Business Event Flyer Template
Country Night Flyer Template
Summer Fashion Flyer
Free BBQ Sunday Flyer
Free BBQ Party Flyer
Winter Bash Flyer Template
3D Movies Night Flyer Design
7+ Event Flyer Examples
Vibe Manchester Event Flyer
behance.net/gallery/55306001/Vibe-Manchester-Event-Flyer
Boxing Event Flyer Design
flickr.com/photos/126415092@N03/44226334841
Downtown Middletown Event Flyer
behance.net/gallery/13884511/Downtown-Middletown-Event-Flyers
Stand-up Comedy Event Flyer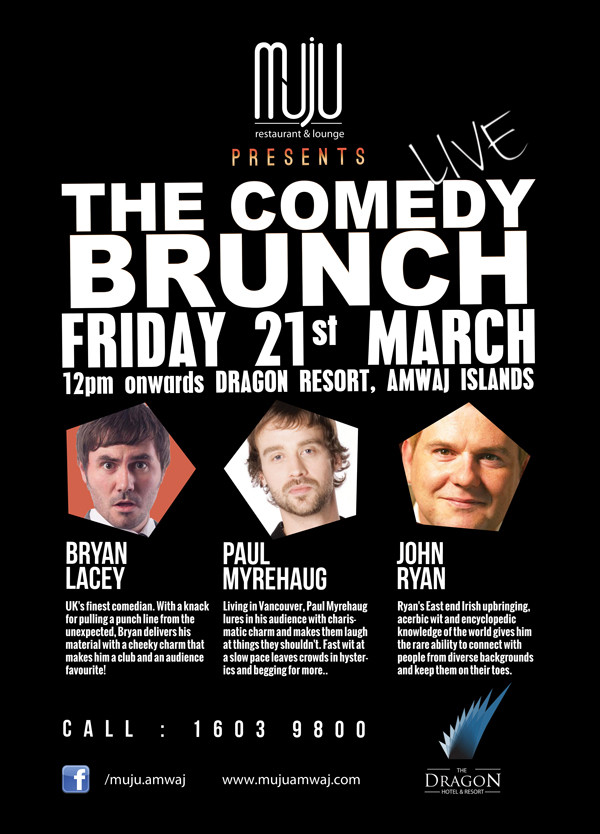 behance.net/gallery/14896931/STANDUP-COMEDY-EVENT-FLYERS
Dog Rescue Event Flyer
behance.net/gallery/16866383/Dog-Rescue-Event-Flyers
Gold Event Flyer Template
flickr.com/photos/deiby/6825917155/in/photostream
Casino Event Flyer
flickr.com/photos/thewhitneykay/22759570118
Event Flyer Design
flickr.com/photos/01943195194/41524951662
Simple Tips for an Excellent Event Flyer Layout
Here are tips for designing an event flyer's layout to help you spread the word and sell more tickets:
Ensure that your text is legible, and keep key texts as visible as possible. In other words, don't overlay light text over a busy photograph, since that would make it difficult to read.
Include key information that will help your event-goers decide if they can, and want to, attend your event, or at least learn more about it. This information can include your event's name, the time and the date, your venue, your ticket prices, and a call to action. You can also give them a glimpse of what they should expect in your event. Other important information to include is your website, tagline, and any hashtags or handles associated with your event.
Pay attention to visual hierarchy. Make the most important information more prominent than anything else. Displaying this information bigger or in higher contrast will help it stand out to readers.
Make sure that your event flyer stays loyal to your brand. It's still a part of your larger marketing communication strategy and should support the event brand you've worked hard to build.
Steps to Designing a Good Event Flyer
Event flyers can be used to announce a party, workshop, conference, and many other types of events. Luckily, designing them embraces a huge variety of options which depend mainly on the event itself.
1. Best sizes for your flyer
When you decide to design a flyer for an event, the first thing to consider is the size. It is critical that you pick the right paper size to deliver both the essential data and the emotional aspect of the upcoming event. The most practical size for a flyer is A4 since a flyer must be compact so that people can take it with them and share it with their friends, and the A4 format provides the perfect amount of space for that.
2. Information to include
As soon as you have selected the flyer size, you need to prepare the information to be placed on the paper. The content of the flyer depends on the event. You need to provide information that answers the most common questions, such as what, where, and when.
If your event can highlight some extraordinary or unique features, such as a prominent celebrity guest or a unique entertainment, emphasize these details on your flyer. But make sure that you do not overfill the space with too much text and data. It must remain interesting and attractive.
3. Creating a mock-up first
On the web, there are thousands of event flyer design examples (some great ones are even posted in this article) to use for various events. But if you do decide to make one from scratch, start by making a mock-up first. Photoshop, Adobe Illustrator, Print Creations, and GIMP are some of the best software for this.
4. Main design rules for your flyer
Flyers have been around for a long time. Do not reinvent the wheel but take into account the advice and recommendations of professional designers on creating flyers.
Make a contrast between the dark and light areas.
Every element put on the flyer should have enough space. The flyer should not be overcrowded.
Text on the flyer should be simple and informative.
Use a grid system to align the elements on your flyer, with the most important elements in the center.
The resolution of images should be the highest.
5. Avoid popular mistakes
You can make the design of your flyer even better if you avoid the following common mistakes.
Avoid too much clutter of either text or images to make your flyer design visually appealing and attractive.
Avoid complex texts or phrases. The audience must understand the message of your flyer.
Do not repeat the same information several times because it may discourage the people's attention.
Avoid using images of low quality.
Avoid using full uppercase in your text, since it might give the impression of somebody yelling the announcement, instead of calmly and amiably telling people about it. It can be used for emphasizing certain information though, but avoid using it for the entire text.
Types of Flyers
Flyers aren't only used to market an event. Because of its effectivity, it is also used for several other purposes.
Mailers: The most popular uses of flyers are to promote a product or service. These are generally used by owners of small or medium business to advertise within the limited perimeter.
Catalogs: Catalogs are one of the most robust forms of flyers. Business owners can provide every single detail about their products and services in it. Catalogs are usually two to three pages in length. They are generally kept on store counters for customers to use at the time of ordering.
Gift certificates: Another popular use of flyers is to distribute coupons and gift certificates. Whether used for rewarding existing customers or attracting new ones, this type of flyer has the capacity to boost your business.
Event Flyer Sizes
The size of your flyer is the last design-related choice that you will have to make. Of course, when you are creating a flyer, you want to create one that your customer will actually want to lift up and take with them. One of the advantages of printed flyers is that they are tangible, which means that a customer can actually hold and keep it. The next time you are designing a flyer, here are some paper sizes to consider.
A7 Paper
The smallest size you can use for your flyer is A7 (105 mm × 74 mm). Due to their small size, they are only ideal for promoting an offer or as an additional promotion when a customer purchases something in-store or online. The messages here should be short and to the point since the space is very limited.
A6 Paper
One of the most popular sizes of a flyer is A6, which is of similar size to that of a postcard (148 mm × 105 mm). You have a bit more room on an A6 flyer to promote your message and offering, and these tend to work really well as part of a direct mail campaign as they are small and light. A6 flyers are also perfect for driving additional sales.
A5 Paper
A5 paper (210 mm × 148 mm) is another popular size for printing a flyer, and one that provides you with a lot of space to explain your message. A5 flyers are a cost-effective way of getting your offering to customers, as you can use both sides of the page to promote a product, service, event, or a special offer. A5 flyers are popular for point of sale merchandise, trade shows, door-to-door leaflet drops, and direct marketing campaigns.
A4 Paper
While you can print flyers to A3, A4 is as large as most companies tend to go. After this size, you are getting closer to poster dimensions, and the effectiveness of your flyer will start to disappear. Remember, the key to an effective flyer is something that your customer will want to grab and take with them, which means that it should be something that can easily be fitted into their bag or pocket.
A4 flyers (297 mm × 210 mm) provide you with ample space to get creative, while also giving you the platform to explain things in greater detail. If you have a specific product or service that requires explanation, then use an A4 flyer to highlight the many benefits your customers can expect to enjoy.
Square Paper
To stand out a little bit more than you would with a standard flyer, consider using a square dimensional flyer. The most popular dimensions are 140 mm × 140 mm, 148 mm × 148 mm, and 210 mm × 210 mm. These can be really useful for a direct mail campaign as their shape and size will stand out against other flyer sizes when posted on a customer's letterbox.
Event Flyer FAQs
What is the purpose of the flyer?
A flyer is a form of paper advertisement intended for wide distribution and typically posted or distributed in a public place, handed out to individuals or sent through the mail. In the 2010s, flyers range from inexpensively photocopied leaflets to expensive, glossy, full-color circulars.
What is the best program to make a flyer?
Adobe Illustrator
Canva
Poster Maker
Microsoft Word
GIMP
QuarkXPress
LucidPress
PosterMyWall
At the end of the day, we all go back to the process and the manner that, as traditional as they may seem, continues to work for us. If you ever need to advertise or market a product, a service, or an event, make sure you ask flyers to help you.