With today's market that is increasingly become more competitive each day, the importance of packaging designs has become more significant. Packaging plays an important part of the marketing plan for any business that produces or sells products. A packaging reflects the quality of the product and the business by giving it a first impression to the customer.
A packaging can have a variety of effects in your products sale. Some marketers use packaging as a medium for advertising their products to increase the sales without spending too much cost, while others design their packaging in a creative way to just to make their packaging look pretty and attract more consumers.
Product Packaging Designs
Hair Product Packaging
Beauty Product Packaging
Baby Product Packaging
Food Packaging Examples
Frozen Food Packaging
Fast Food Packaging
Baby Food Packaging
Box Packaging Designs
Gift Box Packaging
Cake Box Packaging
Cosmetic Packaging Designs
Cosmetic Product Packaging
Cosmetic Cream Packaging
CD Packaging's
Music CD Packaging
CD Cover Packaging
What Is Packaging?
In simple terms, it is the act of enclosing things to protect it. In marketing, packaging means more than just protecting it. It is the technology of wrapping any consumer items for distribution, storage, and sale that serves to hold, describe, promote and for the product to become marketable.
The Importance of Packaging in Marketing
We may have heard the saying, "It doesn't matter what's on the outside, it's what's on the inside that counts." It may be true, but in marketing, what's on the outside that really matters.
Packaging plays an important role in a marketing plan, determining the success or failure of the sales of the product. That is just one of the importance of packaging. Here are some other reasons packaging is important.
Packaging protects the product from damage when it is shipped or being transit. It also protects the products when it is being displayed in a store for a long period of time. Product packaging design is also designed to prevent the product from tampering and reduce the risk of package pilferage.
Packaging serves as a marketing tool on a product. It is one of the ways of the marketing strategist to advertise their product and encourage the consumers to purchase it since most of the consumers look on the packaging first before buying the product.
Packaging provides information about the product that might be a factor of purchase decision for the consumer. From instructions on how to use the product, the ingredients use in food and pharmaceutical products to the nutrition information about the product.
Packaging also attracts the consumer to take a look and be able to differentiate it from another competitor's product. Because a packaging contains the company logo, name and the color scheme that associates the product of the company.
Chocolate Packaging Designs
Chocolate Box Packaging
Coffee Packaging Examples
Coffee Bag Packaging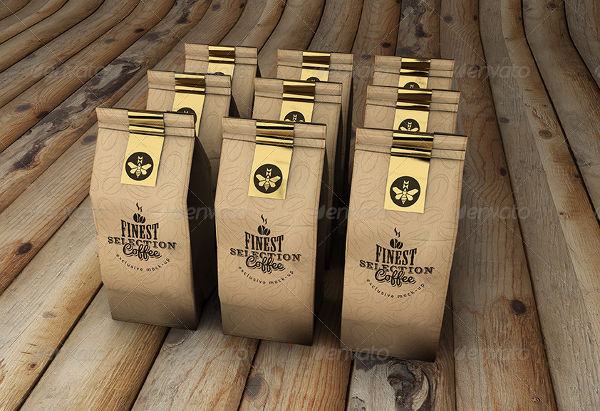 Coffee Mug Packaging
Soap Packaging Designs
Liquid Soap Packaging
Handmade Soap Packaging
Jewelry Packaging Design
Jewelry Product Packaging
Jewelry Box Packaging
Cookies Packaging Design
Free Cookies Packaging
Cookies Box Packaging
What to Include in Your Packaging Design
We all know that packaging attracts the consumer to buy the products. That is why package designing is one the important things to consider on marketing your product of any brand.
Marketers and graphic designers know how crucial this is, thus, creating the best package design is their ultimate goal.
Unfortunately, designing a package is not as easy as banner design. Yes, you could just make a box and then put the company logo and name on it, but there is more to that.
There are elements to consider for an effective and successful package design.
Brand Name and Logo Design. Consumers can easily identify your product in the market if you have a brand name and logo design on your packaging and label.
General Name. It answers what your product is. If it is a butter, cereal, juice, a cooking utensil or a microwave. Generic names are important so that the consumer would not be confused as to what your product is, especially if your brand has different categories of products under it.
Model or Product Number. It is the unique identifier that is assigned to your product and usually made out of the combination of numbers and characters to help you easily identify and track a specific item.
Product Special Feature. It is best to include what your product can do and what would it do if the consumer continues using it. This is because consumers tend to look at the facts and data and if the product specification satisfy their needs before buying it.
Product Photo. This is to minimize the explanation of what the product looks like. It gives the consumer a preview of what is inside the box.
Additional Information. This includes the nutrition fact and expiry date if the product is a food, beverage or medicine. Also include other things like quality compliance logo, trademarks and patents, and awards and recognition if it is necessary.
Gift Packaging Design
Wedding Gift Packaging
Cardboard Packaging Designs
Cardboard Box Packaging
Cardboard Food Packaging
Bag Packaging Designs
Paper Bag Packaging
Shopping Bag Packaging
Bottle Packaging Design
Wine Bottle Packaging
Water Bottle Packaging
Perfume Bottle Packaging
Vintage Packaging Designs
Vintage Tea Packaging
Rules in Package Designing
It is nice to design a packaging on your own with your personal touch and personal statements. It gives you the value of creating the design.
But let's admit it, designing or even just thinking how to design a packaging is quite the hassle, but that doesn't mean you can't design one.
To help you with that, there are rules in packaging label design that is very helpful when you are planning to design one.
Make your design clear and simple. Make the consumer know what the product really is by just looking at the packaging. Don't over-design the package to a point where the essence of the product is gone.
Keep your design original and unique. Think of how many competitors you have with the same product that you are producing or selling. The only way to make your product stand out and compelling to consumer's attention is to be unique and original from the rest.
Be honest in your design. It is very advisable to put pictures of the product in your packaging to attract consumers but sometimes, you tend to exaggerate the picture to a point where the product appears to be entirely different. That is actually a bad idea. Depict only what you want the consumer to see and be honest about it.
Design it with flexibility. As the world evolves, the consumer's satisfaction of finding a good product also evolves that is why it very important that the design of the packaging of the product is flexible that allows for easy change of the packaging design. Always design a packaging with the future in mind.
Consider what the retailers called "shelf impact". It is a simple analysis on how your product appears to be distinctive and different from other products on the shelves of a store that attracts the consumer and take a closer look.