Whether you own a simple bakery or a sophisticated bakeshop, you will need a way to showcase your goods to customers. One way to do it is to take a page out of those restaurants and present your menu. A tool that shows them what they can have in your bakeshop called a bakery menu.
Now, just listing down what your bakery offers without caring about the design and layout is a big no-no. With the help of these fifteen bakery menu examples, you will have a guide on how to create your own bakery menu.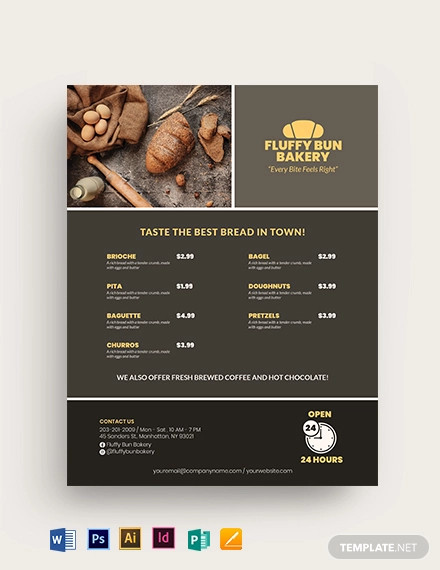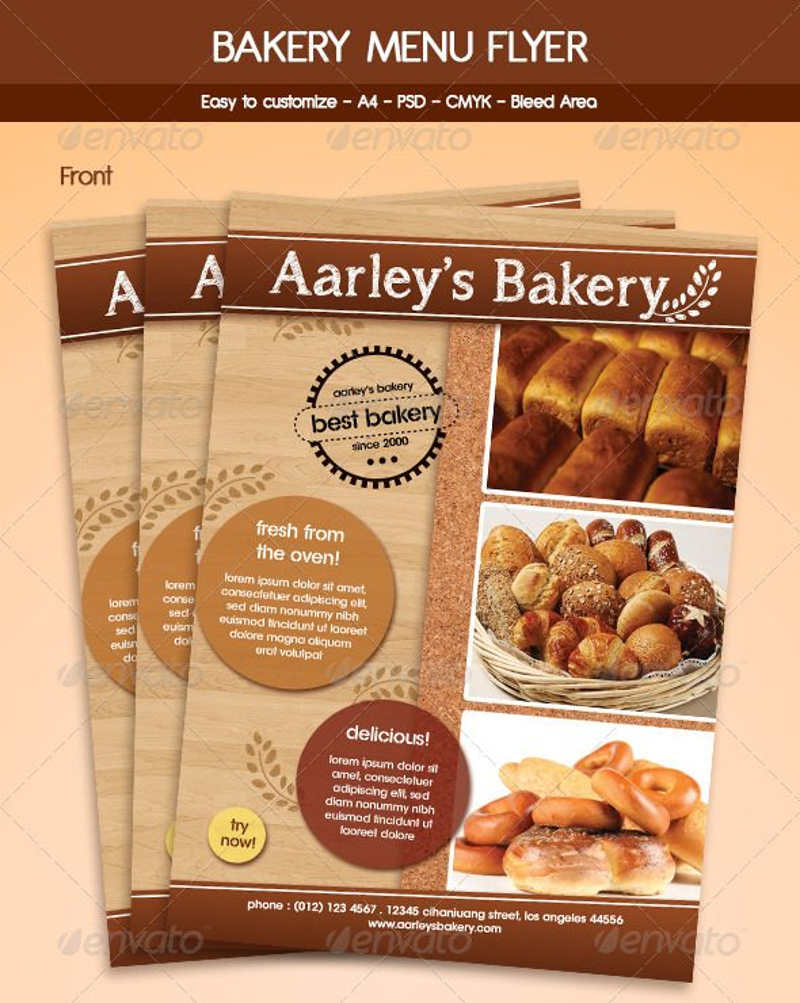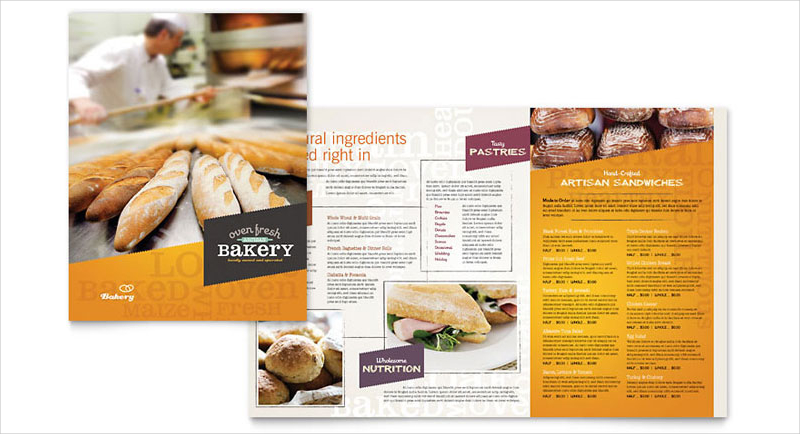 Like all other menus, this one lists food items such as bread, pastries, and other baked goods explicitly. However, it would also include other related issues such as coffee, cake, and other desserts since bakeries tend to serve those as well. This helps sell and advertise the products that are available to customers who come to the bakeshop. Bakery menu contains typical content like the price list and images of the product on sale, the same way you'd find in any other menu.
Based on a study by Statista, the number of bakers in the United States has risen from 2013 to 2019. This means there are a lot of products and goods a bakeshop could make and sell. One way to make sure that happens is by creating an active bakery menu. Here are some ideas on how to produce one on your own.
1. Categorize Your Content
Instead of placing all of your products right next to each other, it will be a lot easier to categorize them. For example, you can put all the bread products on one page, and all the confectionaries next. You can even take a step further and make a category for what is available during breakfast time. Doing this can help your customers navigate your menu with ease and instantly know what they want.
2. Get Creative With Color
To make your bakery menu visually appealing and memorable, try to put a bit of color into its design and background. For a start, you can incorporate the theme of your bakery, if you do have one, into your bakery menu. Once you've found the right combination of style and color, you will be able to catch your customer's attention once their eyes are on your menu.
3. Mix Up Some Great Designs
Just as the baker mixes the ingredients, you should also do the same with ideas when designing your bakery menu. Think about what kind of brand you would like to associate with your business. Perhaps incorporate a cute design? Or something homelike? Or maybe you want it to reflect the aesthetic of a french bakery? Whatever it is, don't be afraid to mix it up. You could end up with a unique design for your bakery menu.
4. Elaborate The Details
Putting descriptions in your bakery menu allows the readers to know and understand what they can order. If you wish to do that, you can start by describing certain products like desserts and bread. For example, if you have an Italian sausage roll in your bakery, you can begin by describing the kind of bread and meats used to make this.
FAQs
Most bakery menus are typically within one page. However, there is no rule on how many pages you want your list to have. If you have a lot of baked goods to advertise, you can have more than one page.
A bakery menu helps your customers to remember the baked goods your bakery offers. Not all customers would have a good memory that they could remember the name of the baked product they previously ordered from your bakery.
What makes a bakery menu distinct from all others is that it primarily displays a lot of bread products and confectioneries. It only focuses on that category on food in contrast with other menus who either have a general or different focus.
You might think the design for your bakery menu is one of the few things that could contribute to your bakery's success. But it is one of the factors that could affect your business. A useful bakery menu can provide a great impression to all your customers. It will contribute to their decision to continue to buy your baked goods in the future. It can also serve a way to market your bakery, which is helpful to the success of your baking as a business.