Weddings are one of the most special event a person could have. It is the transition to a new chapter of his or her life. Nowadays, people want to share their joy to their guests by not only getting officially married to the love of their lives, but also in the theme of their wedding. They don't want a simple wedding anymore. You may also see food menu designs & examples.
Printable Wedding Menu Example Template
Blank Wedding Menu Example Template
Classy- Classic Wedding Menu Example Template
Simple Wedding Menu Template Example
Downloadable Wedding Menu Example
Example of Wedding Flyer Menu template
Example of Wedding Poster Menu template
Barn Wedding Menu Template Example
Choice Wedding Menu Template Example
Elegant Wedding Menu Template Example
Formal Wedding Menu Template Example
Custom Wedding Menu Template Example
Vintage Wedding Menu Template Example
Vegetarian Wedding Menu Example Template
Wedding Menu Invitation Template Example
Example of Wedding Planners Menu Template
Free Sample Wedding Menu Template
Free Lace Wedding Menu Template
Free Chalkboard Wedding Menu Template
They want gimmick and grandiose wedding event that not only their wedding day is memorable to the bride and groom but also to their guests as well. That being said, wedding menu is an integral part of making the wedding memorable. A couple's wedding is the best time to express their personality, whether it's with their unusual wedding theme or their favorite food of all time.
And speaking of food, people love to eat, especially on special occasions and why not make the food not only delicious but unique and eye catchy as well? These days, there are countless of innovative and alternative inspiration and new food ideas for wedding catering options. You may also see barbecue menu examples.
So if your wedding day is coming up and you haven't decided what theme you want for your wedding, whether you are leaning towards a classic and elegant spectacle, or a cosmopolitan celebration, or an upbeat bohemian bash, incorporating your delicious food in these interesting themes will make your wedding all the more memorable.
Wine List Compilation Wedding Menu Example
Making Your Wedding Stand Out
1. Unique food decors
In this category, you will have the chance to show off your creative side in this display. Artful food displays are the 'it' thing in weddings nowadays. Just imagine, combining creativity and culinary can lead to a jaw dropping incredible food preparations and fantastic displays to add a wow factor in your menu. This category can include bagel walls, cookie towers, suspended candy stations, and so much more. You may also see dinner menu samples.
2. Food trucks and vans
Food trucks has always been around for a very long time. From vintage ice cream vans to mobile burger bars, you can invite food trucks on your special day. It will offer your guests an unusual experience with food. And what's cool about food trucks is that there are many different options; from converted campers to classic carts. Not only are they affordable catering choice, but they also serve both unique style and practicality. You may also like cafe menu designs.
3. Interactive food stations
You want your guests to be amused and entertained with their food? If you don't want to bore them by letting them wait while their food is being prepared, then an interactive food station is the ideal catering option for your reception! Ideas include 'Cream Your Cupcake' to 'Customize Your Own Brownies', there is so much creative culinary inspiration out there especially in the internet and you can find either savory family-style finger food or sweet sugary treats! You may also check out examples of lunch menu designs.
4. Rustic beverages
Do you prefer cocktail stations or rustic beer bars? Or probably some various flavored iced-teas served in mason jars? How about getting creative with your drinks and serve your beverages in an alcoholic aesthetic? Decorate your drinks station with designs that are unique to suits your style for your wedding. If your theme is a rustic, lumber land kind, try having a hot chocolate bar with giant marshmallows and whipped cream served in jam jars for an authentic rustic feel. You might be interested in salad menu samples.
5. Be comfortable with comfort food
Comfort foods are the kind of which people eat to make them feel happy after a stressful or sad day or a situation. These types of food are becoming more popular for a late evening snack, so if you're into these kinds of food, why not present them as your menu on your special day? From hog roasts to gourmet burgers, pizza bars to tomato soup shots, provide your guests these scrumptious food that they'll really appreciate after a few drinks! You may also see takeaway menu designs and examples.
6. Brunch
Most weddings would want to prefer it to take place on an afternoon so the reception can be held on dinner time, but more weddings nowadays holding it at an earlier time of the day when their reception can be held in mid-morning. Brunches are a great to be your reception, especially as they are usually cheaper. You may also like pizza menu samples and examples.
With your menu of omelette, cereals, mimosa bars and bloody marys, you can serve the perfect brunch reception and since this is especially preferable on small and intimate weddings. Top off your brunch reception with a pancake inspired cake or an actual pancake topped with honey and butter.
Leaf Border Wedding Menu Example
Fully Editable Simple Wedding Menu Example
Simple Leaf Heading Wedding Menu Example

7. Sharing platters
Serving sharing platters can be also a great idea for your reception in your wedding, if you're not feeling quite quirky and would prefer a simple, laidback reception. This kind of menu is a great way to have your friends and family to interact with each other on your special day. It will help the two families acquaint and form their lifelong bond with each other. Sample menu that are perfect for this reception are Italian, Greek, or French Cuisines.
8. Food bars for everyone
If you're not sure what particular dishes and modern menu you want to serve to your guests, why not provide a food bar for them to take whatever food they would like to consume? You can put a few different dishes so everyone can choose their own preference. The best way to do it is to provide a dish out of beef, pork, seafood, chicken, and vegetables. Same goes for desserts and appetizers too.
9. Some afternoon tea with a vintage flair
If you're into vintage stuff, particularly the 19th century to the first quarter of the 20th century, and you want this type of vintage aesthetic to be your main theme for your wedding reception, why not serve a traditional afternoon tea for your guests? Teas, savory sandwiches, sweet scones and cakes are totally elegant and a more affordable option than a full on wedding breakfast. You may also see breakfast menu examples.
10. Classic wedding catering
If you prefer the traditional type and have some cash to spare, how about going all out on your wedding catering and treat your guests to an unforgettable culinary experience. Talk to your wedding caterers about your creative and fun ideas and try to see what can be achieved.
11. Mexican food to consume
If you totally dig Mexican food and would love for it to play an integral part on your wedding day, you can set up a burrito station in your reception. Other Mexican food you can indulge in your menu during your special day including guacamole, enchiladas, tortillas, chorizo, quesadillas, menudo, chimichangas, nachos, etc. You may also like pasta menu designs and examples.
12. BBQ wedding breakfast
Want to have an outdoor wedding in the middle of summer or spring on a daytime? A barbecue wedding breakfast could be the perfect option. Not only it is an affordable alternative for a menu reception, but it is also laidback and a surefire way of all of your guests eating the served food. Who doesn't like barbecues anyway? Either you have someone to cook the food in advance or during the reception (as barbecues are easy to cook). You may also check out spa menu designs and examples.
13. Themed wedding catering
Depending what theme you are having, maybe you're too busy or too tired to take care of the menu for your wedding. You can book a catering service who will take care of this obligation. Also, catering services offer a wide variety of not only services they can offer but also theme for your wedding, if you haven't decided for one yet. You might be interested in creative wedding menu ideas.
You also don't need to go crazy by deciding on a wide large and complicated menu since catering services offer their own menu that could suit to you and your theme. You'll also be assured that the food they provide are tasty.
14. Pizza party
Everybody loves pizza and it is already a part of a meal that everyone eats, and also it's a great menu for a party. If you're into a laidback but with a twist type of simple menu at your reception, delight your guests with pizzas; either you order a bunch of different flavored toppings on each large pizza or you could set up a pizza station, where your guests can choose their own toppings for their pizza and bake it. Either way, it's a fun way of entertaining your guests and make sure their full with pizza goodness.
Clean Colorful Wedding Menu Example
Romantic Florals Wedding Menu Example
Paint Stroke Wedding Menu Example
15. Beverages for reception
Not only the main courses that you could only think outside the box too. You can also play up with your drinks. One good thing you can do is for example, pick a unique wedding cocktail stand that your guests will be talking about the details at your wedding day for weeks to come. You can think up of unique ideas or ask a catering service to help you out in brainstorming. Mix your some traditional drinks with a twist that can let your guests taste a new kind of beverage. You may also see finest wine menu examples.
16. Menus for dessert
Beverages and main courses are tasty and hearty, but desserts can help things get fun and sweet. If you're serving dessert, kick it in with a little bit of fun to liven it up. For example, putting a new and fun twist on ice creams.
For example, an ice cart or tricycle is a popular mobile store for everyone especially kids who want to buy ice cream on streets to cool themselves off. You can also set up one and expect a long line of enthusiastic kids and also adults for ice cream. One fun way of upgrading the fun in your ice cream desserts is having unique flavors of ice cream such as having savory flavors (instead of sweet ones), spicy, sour, salty, etc. You may also like typography menu examples.
If you're not feeling too adventurous, you can also try having a lot of flavors available to your menu so everyone can get their own preference of their favorite flavor. Take into consideration if you have guests who are lactose intolerant. Provide some sorbets with different flavors for them. Some suggested flavors for your cold dessert are: chocolate orange, spiced orange and cranberry, avocado, wasabi ice cream, curry and mint ice cream, butter bacon ice cream, and etc. You may also check out italian menu designs & examples.
17. Popsicle cocktails
Fancy your wedding having a hired chef or cook preparing your dishes at the event of your reception? Most restaurants do this method, so their customers can see how their food is prepared, now you yourself can adapt this at your reception. Some ideas include having a raw bar with a chef preparing oysters, rolling a sushi, or cooking fresh ingredients in front of everyone. Your guests will be totally entertained watching their meal be prepared as they will be eating it later. You might be interested in examples of bakery menu.
If you love a 50s-60s vintage flair, go for that aesthetic when it comes to your specialty bar. Feature several types of alcoholic drinks such as whiskeys and bourbons paired with a variety of cocktail suggestions. Spice things up such as serving a classic Manhattan, or a rye whisky.
24. Bubble bars
Aside from whiskey bars and if you're not into it, you can still spice up your alcohol options by adding a small satellite bar such as a bubble bar with sparkling wines and mixers like mango and strawberry juice. You could also add a soda bar with a variety of flavored syrups so guests can make their own coffee-cherry-vanilla-flavored Pepsi. You may also like vintage restaurant menu designs and examples.
If you want your wedding to stand out from the others, why not set up a cereal bar? This is especially good for breakfast or brunch receptions but it still works at nighttime nevertheless. Pick your favorite cereals; Coco Crunch, Lucky Charms, Kellogs, etc. and then put them on display in glass apothecary jars. Your guests can munch on it on cereal bowls or paper bags (if they prefer their cereals without the milk). You may also check out wine menu examples.
Marsala Red Floral Wedding Menu Example
Attractive Marble Wedding Menu Example
Off The Wall Menu Design Ideas
If you want your reception to be a bit fancier and more creative, you can also set up menu cards so your guests will know what food will be served or available for them to choose. Skip the traditional and old bi-fold plain menus and play up with it with the following suggestions:
1. Dual Purpose
The menus are etched on a fancy type of napkins. Not only this will help save paper but it will also serve as your napkin to keep yourself from getting messy from the food you will eat. This is a pretty and practical way of making a menu. You may also see catering menu examples.
2. Literally Leaves
If your theme is Mother Earth, then this menu is perfect for you. You can put your menu literally on a leaf (the big ones). It's up to you what type of leaf you want to use; as long as it don't break when you get yourself a calligrapher that can work wonders on your leaf menu.
3. Up
Balloons are great accessories for parties. Putting your menu on a balloon is not only creative and beautiful but also highly practical. You already have a decor and menu at the same time. Print your free menu on a balloon and set up each in every table. What's cool is you can let kids take them home at the end of the reception.
4. Bar Menu
You can display your custom signature drink loud and proud! Your bar menu will stand out and be more memorable using a stained piece of wood that you can DIY. After your wedding, you can display it in your home by mounting it over your home bar cart to remember your special day in a unique way. You may also like drive-through menu designs & examples.
5. Bread Paper Bag
How about putting your elegant menu on a piece of bread bag? Not only they will be entertained and informed of your menu but they can also much some bread that is inside the bag before their food arrive. Stash the bread in a natural-colored paper bag and finish it with twine.
6. Laser Cut Escort Names
Make your menu personal and special for your guests with a laser-cut place card. They can keep their menu and name tag at the same time as a memento and a thank you for attending your big day.
7. Special Folds Menu
Your guests will have lots of fun as they unfold their menu one course at a time. You can customize an intricate menu that folds nicely and compactly to pair with your tablescape. You may also see examples of art deco menu.
8. Rustic Favorite
A simple menu, but this does not translate to boring. Make a modern menu with a nice country chic twist that is easy fro your guests to get.
9. Food Truck Menu
A fun menu, not only your reception is unconventional, it brings heaps of fun and excitement. The food truck menu lists all the necessities and main courses, desserts, drinks, and even including where to find the photo booth.
10. Bookworm
Are you a book lover? Nowadays, library-inspired menus are totally on-trend!  All you need to do is make your favorite novels into a menu by putting the list of food that will be served. Not only this will reflect your personality on your preference of good books, some people who love to read might want to add the books you set out in their reading lists. You may also like dimsum menu designs and examples.
11. Puzzle menu
Not to puzzle your guests, but they will have a fun activity to do while waiting for the food to be served. Make a customized puzzle game with the picture as the menu. The design is up to you and guests can untangle the puzzle once their done reading the menu and putting up the picture again. You may also check out captivating chalkboard menu examples.
12. Wooden Menu
Display your menu on a piece of wood; no matter what design or size it is, your menu is not one that can be thrown away easily. Furthermore, they  also add beauty and style in your reception.
13. Hand-Painted Menu
Display the value and essence of art in this menu by painting your menu on canvas. This may be time consuming, but the finished product is a great reward of a beautiful masterpiece plus your menu will always be remembered. You might be interested in cocktail menu examples.
14. Modern Menu
The name says it all. Find some cool geometric patterns and designs that you can play up with and where you can put your menu.
15. Stationery Menu
Give your menu a delicate and elegant touch by having your menu printed on stationery; especially if they're scented. Make calligraphy designs on it to make it more classy. Pair it with a linen napkin and you're done.
Black Gold Striped Wedding Menu Example
Gradient Gold Circles Wedding Menu Example
Gold Confetti Wedding Menu Example
Elegant Rose Gold Wedding Menu Example
Salon Menu Design for Wedding Example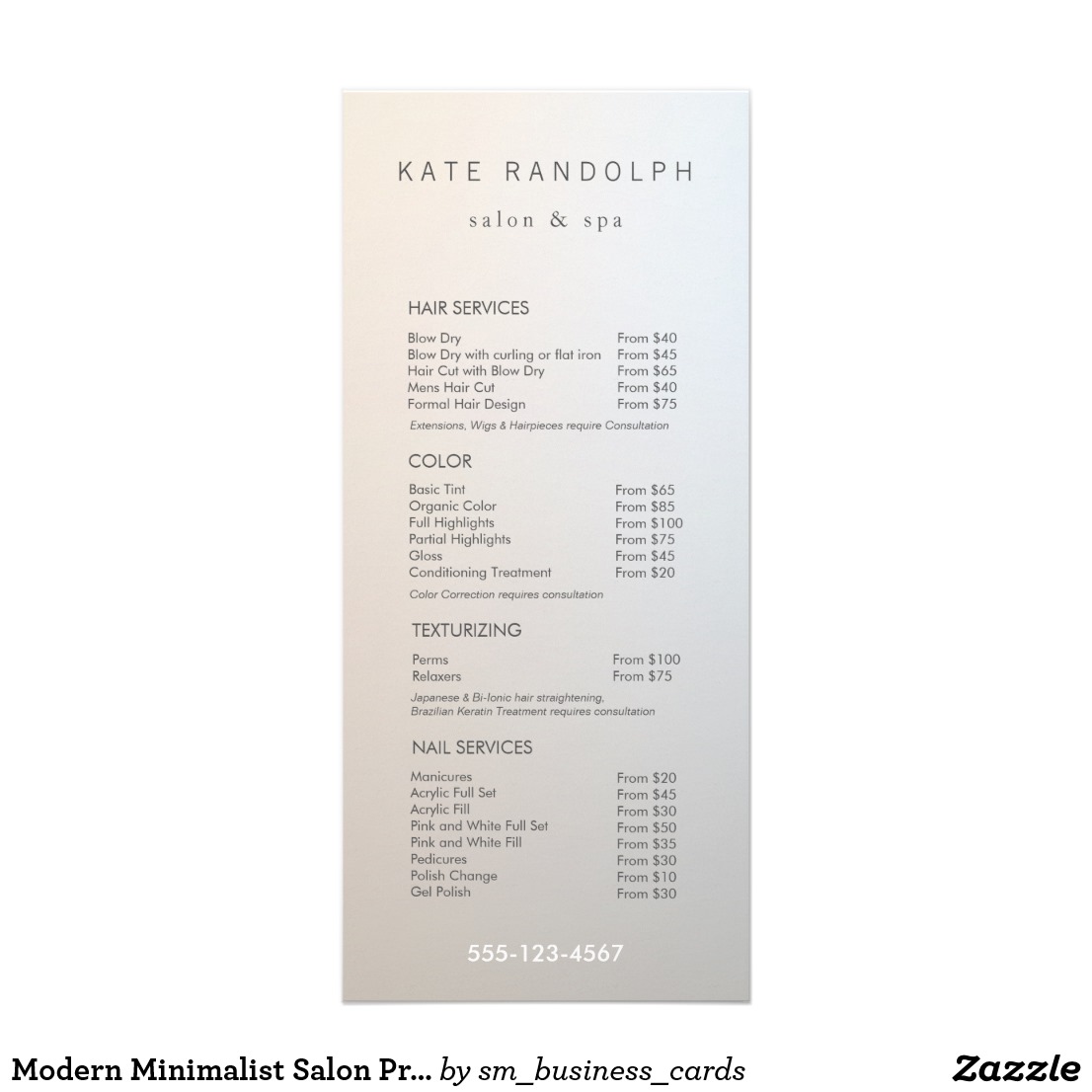 Make the best day of your life more special by getting unique ideas to brighten your wedding day!